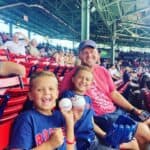 Jake Cain is an entrepreneur and writer from Cincinnati, Ohio. He spends his free time driving around the country in his late 90's conversion van, affectionately known as the "Monster Van" with his wife and 3 boys.
Malibu may be known for its picturesque beaches and stunning ocean views, but it's also home to some of California's finest wineries.
With a variety of tasting rooms to choose from, visitors can sample award-winning wines while taking in breathtaking views of the Santa Monica Mountains.
However, one of the main reasons visitors flock to Malibu's wineries is the opportunity to taste locally produced wines. Many of the wineries in the area grow their grapes right on their property, resulting in a truly authentic tasting experience.
From the rustic charm of The Barn at Cielo Farms to the beachy vibes of Rosenthal Wine Bar and Patio, there's a winery to suit every taste and preference.
So, whether you're a seasoned wine connoisseur or simply enjoy a good glass of vino, Malibu's wineries offer a unique experience that shouldn't be missed.
Malibu Rocky Oaks Estate Vineyards
Malibu Rocky Oaks Estate Vineyards is a private estate consisting of 10 acres of vineyard. Established in 2003, the estate features a Tuscan-style mansion with 360-degree views of mountains, hillsides, and the Pacific Ocean.
This exclusive winery is an ideal destination for wine enthusiasts looking to experience the beauty and elegance of Malibu's wine country, and the wine isn't bad either!
Known for its award-winning varietals, which are produced from grapes grown on the estate, visitors can enjoy a range of limited-production, estate-grown wines, including Viognier, Chardonnay, and Cabernet Sauvignon.
In addition to wine tastings, the estate is also available for private events and filming. The winery has been featured in numerous films, television shows, and music videos, making it a popular destination for Hollywood celebrities and influencers.
SIP Malibu Grapes
SIP Malibu is a boutique winery located in the heart of the scenic Malibu hills.
Surrounded by lush vineyards and breathtaking views of the Pacific Ocean, visitors can enjoy a leisurely stroll through the vineyards, taking in the sights and sounds of the beautiful surroundings.
Notably, this winery specializes in producing small batches of premium wines using only the finest grapes grown in the local vineyards. Each grape is carefully selected and handpicked to ensure the best possible flavor and aroma. This commitment to quality is evident in every bottle of wine produced.
SIP Malibu offers a variety of wine-tasting options, including a guided tour of the vineyards, a tasting of the current releases, and a food and wine pairing experience.
Rosenthal – The Malibu Estate Wines
Rosenthal – The Malibu Estate Wines is a winery and vineyard situated just 10 minutes from Pacific Coast Highway and features a private vineyard in Malibu's Newton Canyon.
The sprawling 250-acre property is surrounded by beautiful scenery, including majestic oak trees and hillside vineyards.
Visitors to Rosenthal – The Malibu Estate Wines can enjoy a variety of wines, including Chardonnay, Pinot Noir, Cabernet Sauvignon, and Merlot.
Wines are sold by the glass and bottle for on-site consumption, and bottles and cases can be purchased to take home.
Visitors can also enjoy live music on the weekends, as well as food trucks and other special events.
Cielo Farms
Cielo Farms is a Tuscan-inspired estate located in the hills above Malibu. It is a popular destination for wine lovers and those seeking a unique event venue. The estate spans over 30 acres and boasts expansive views of the Malibu Hills.
Visitors to Cielo Farms can enjoy an educational wine-tasting experience at The Barn – Malibu's exclusive private appointment-only tasting room perched in the Santa Monica Mountains.
There are over 20 wines exclusive to the Malibu tasting experience, these include Cabernet Sauvignon, Syrah, Merlot, Viognier, Petite Syrah, and Malbec.
Cielo Farms also offers a members-only Wine Club, which includes access to exclusive wines and events. The estate is also a sought-after Special Events & Filming Space, making it a popular choice for weddings, corporate events, and other special occasions.
Cornell Winery & Tasting Room
Cornell Winery & Tasting Room is a family-owned winery located in the historic town of Cornell, California, just a short drive from Malibu. The winery is named after the town of Cornell, which was named after Ezra Cornell, the founder of Cornell University.
Visitors can taste a wide variety of award-winning wines made from grapes grown in the Santa Monica Mountains. The rustic, charming setting is perfect for relaxing and enjoying the beautiful California scenery.
In addition to their tastings, Cornell Winery & Tasting Room hosts a variety of events throughout the year, including live music, art shows, and food and wine pairings. Visitors can also purchase bottles of their favorite wines to take home with them.
Malibu Family Wines
Malibu Family Wines is a popular winery that is known for crafting unforgettable experiences around premium wines. Visitors can enjoy Southern California wines from Semler Family Ranch and more.
The vineyards at Malibu Family Wines are located in the ideal environment for growing premium wine grapes – high altitude separated from the coastline, pristine weather conditions, and rocky soil.
Visitors to Malibu Family Wines can enjoy wine tasting, tours, and events. Their popular "Sip, Saddle, and Ride" tour includes a horseback ride through the vineyards.
Dolin Malibu Estates
Dolin Malibu Estate Winery is a small-batch winery located in the hills of Malibu. The vineyard is located on a beautiful estate that includes a rustic tasting room and outdoor patio area with stunning views of the surrounding hills.
The winery specializes in producing Rhone-style wines, including Grenache, Syrah, and Mourvedre. Visitors can enjoy a range of tasting experiences, from basic tasting to a more in-depth experience that includes a tour of the vineyard and winemaking facilities.
In addition to its excellent wines, Dolin Malibu Estate Winery is also known for its commitment to sustainability. The winery uses organic and biodynamic farming practices to ensure the health of the vineyard and the surrounding ecosystem.
Malibu Solstice Vineyards
Malibu Solstice Vineyards is a micro vineyard located in the Solstice Canyon region of the Santa Monica Mountains in Malibu.
The perfect destination for wine lovers who are looking to escape the hustle and bustle of the city, the vineyard's serene location is ideal for a weekend getaway.
The vineyard was planted in 1996 with Bordeaux clones, and notably, this vineyard is solely dedicated to the varietal Cabernet Sauvignon, the king of red wine.
Visitors can enjoy the stunning views of the Santa Monica Mountains while sipping on a glass of this award-winning Cabernet Sauvignon in the tasting room.
Visitors can book their stay at the vineyard for a unique experience or take a tour of the vineyard and learn more about the winemaking process.
Calcareous Vineyard
Calcareous Vineyard is a family-owned winery located in the Paso Robles wine region of California.
The vineyard is situated on a hilltop that offers stunning views of the surrounding area, so visitors can enjoy a variety of award-winning wines while taking in the breathtaking 180-degree views.
Calcareous Vineyard offers a variety of wine club memberships, allowing visitors to continue enjoying their favorite wines long after they leave the vineyard.
Members receive exclusive access to limited-production wines, discounts on purchases, and invitations to members-only events.
All experiences at Calcareous Vineyard require reservations. This is to ensure that visitors receive personalized attention and a unique experience.
Malibu Wine Safari
Malibu Wine Safari is a popular winery that offers a unique experience for visitors – combining wine tasting with a wildlife safari tour!
A must-visit for wine enthusiasts and animal lovers, visitors can hop on an open-top safari vehicle and explore the vineyards while feeding giraffes, zebras, and alpacas.
The vineyard, which is the largest operating vineyard in Malibu, offers a variety of wines, including red, white, and rose. Visitors can sample the wines during the tour and learn about the winemaking process. The winery also offers private tours and tastings for groups.
10 Best Wineries in Malibu: A Unique Tasting Experience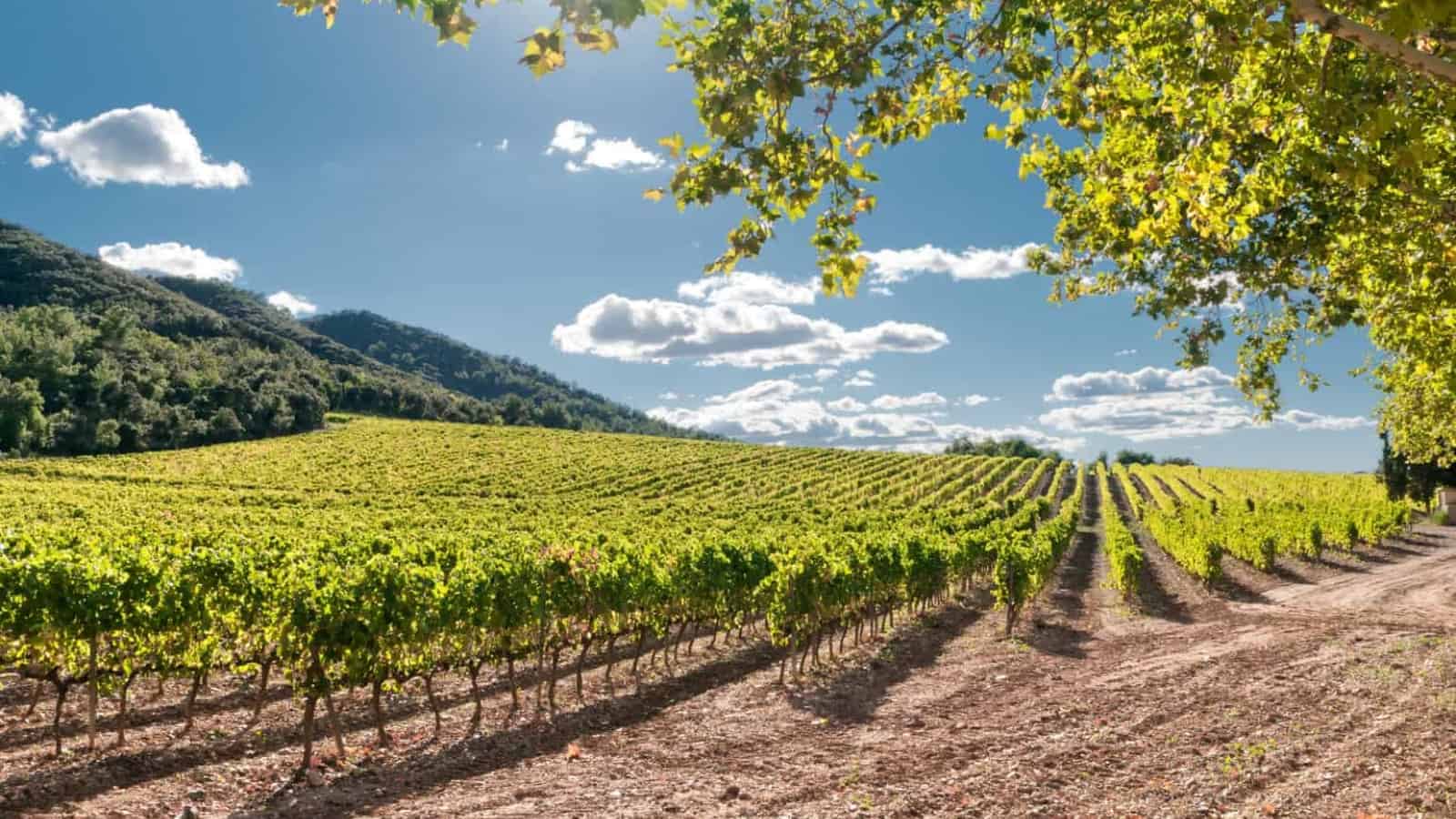 Looking for a memorable and unique tasting experience this summer? Discover the hidden gems of Malibu's wineries, nestled amidst the breathtaking landscapes of California. Whether you're a wine aficionado or simply seeking a delightful escape, join us as we explore the 10 best wineries in Malibu, promising an unforgettable tasting journey in one of the most picturesque regions of California.
10 Best Wineries in Sonoma: A Guide to the Top Vineyards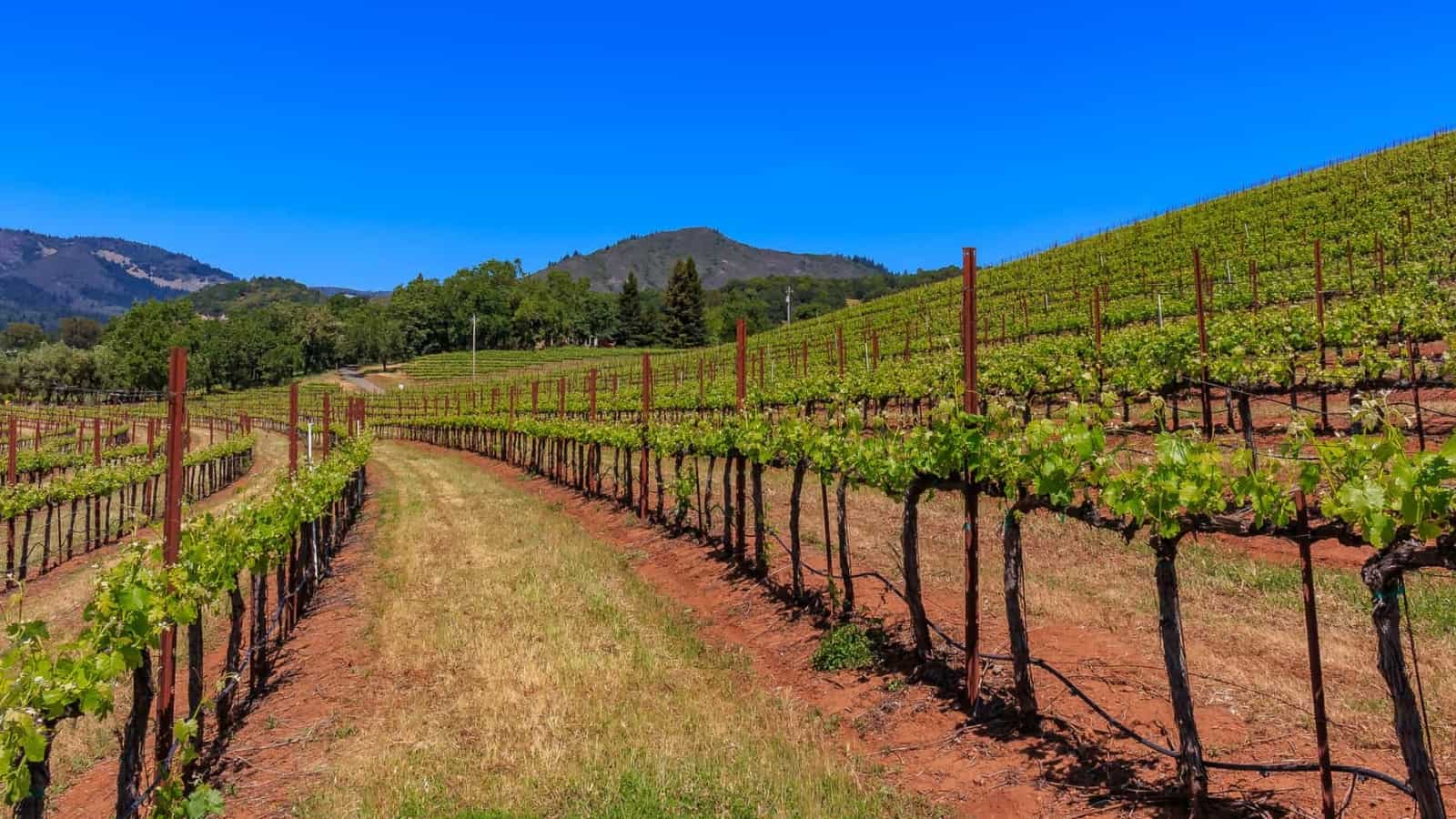 Are you ready to embark on a wine-filled adventure in the heart of Sonoma County? Get ready to indulge your senses in the world-renowned wineries that grace this picturesque region. From rolling vineyards to charming tasting rooms, Sonoma offers a truly enchanting experience for wine lovers. Join us as we explore the 10 best wineries in Sonoma, providing a comprehensive guide to help you indulge in the finest wines this region has to offer.
8 Wineries in Temecula – Beautiful Settings, Delicious Wines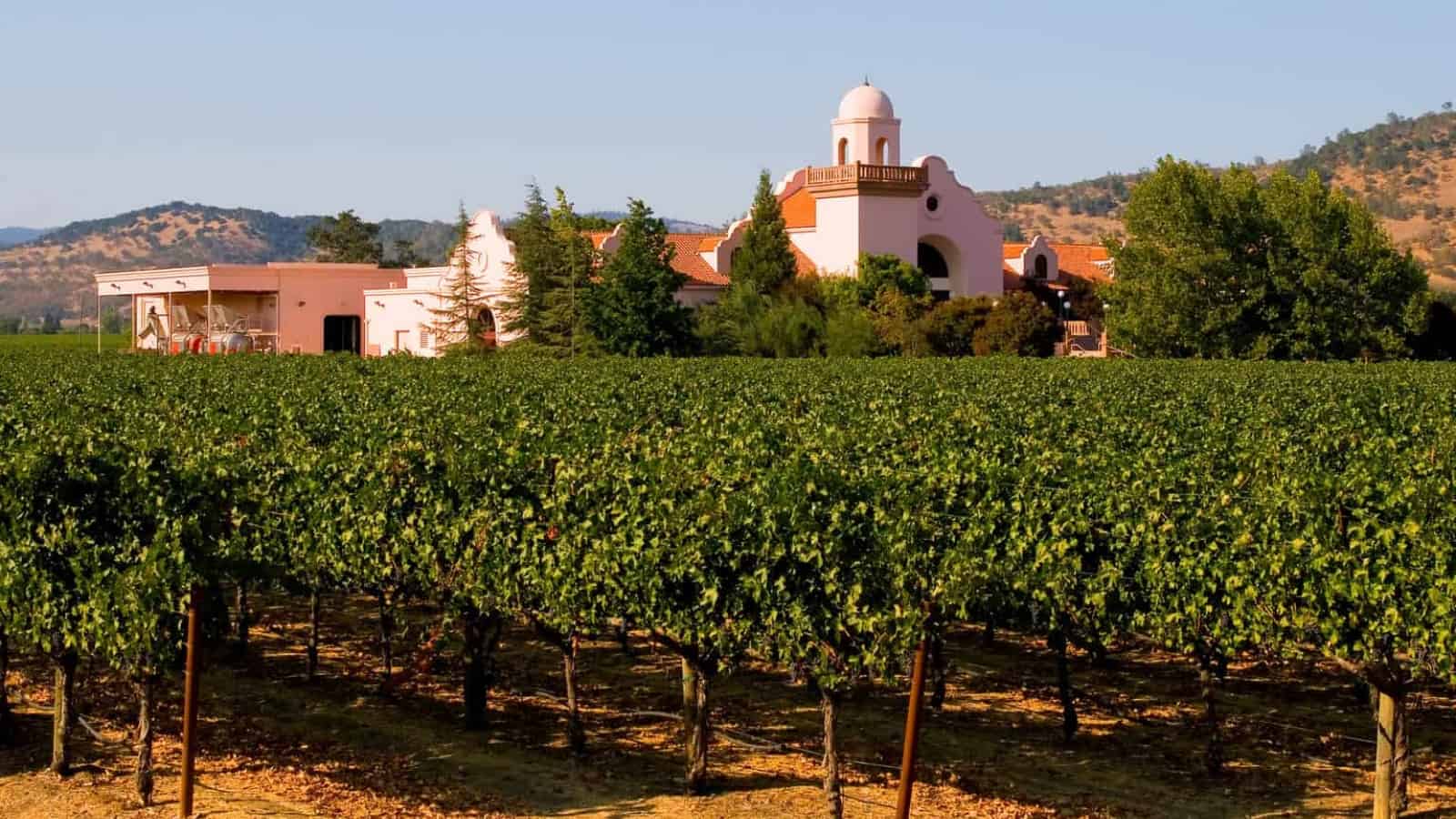 Escape to the enchanting vineyards of Temecula and indulge in a delightful summer adventure. With stunning settings and delectable wines, Temecula offers a perfect retreat for wine enthusiasts and nature lovers alike. From breathtaking landscapes to exquisite flavors, this guide will take you on a journey to the 8 best wineries in Temecula, promising an extraordinary tasting adventure in Southern California.