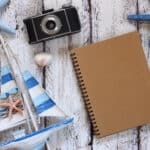 Elizabeth is an experienced traveler and writer with bylines in several popular travel publications. She currently co-owns a small digital travel publication and spends her free time writing, taking photos, and traveling.
Are you a penny-pinching traveler looking for ways to save on your accommodation while still enjoying your trip?
We've gathered 10 expert tips and tricks for scoring cheaper hotel stays without sacrificing comfort or location.
Travel During Off-Season
The most basic strategy for getting cheaper hotel stays is to travel during off-season or shoulder-season periods. These are the times throughout the year when destinations are less crowded due to decreased tourist traffic. This offers a great advantage for travelers to score better hotel deals.
Book Directly With the Hotel
Many hotels offer exclusive deals for guests who book directly through their website or reservation center rather than through third-party booking sites. Frequently, these offers are available for a limited time, or they come with perks that you can't obtain through third-party booking sites. Direct bookings are also an excellent opportunity for you to make special requests in advance if needed.
Sign Up for Loyalty Programs
For travelers who love to stay in the same hotel or chain of hotels regularly, loyalty programs and hotel reward programs are the ideal way to save money. When you sign up for these programs, you can earn points or miles with every stay that can be redeemed for free nights, extra services or upgrades, and other rewards. Signing up for these schemes generally is free and offers a slew of incentives (like the ability to indulge in a spa visit or access an upgraded room).
Use Credit Card Reward Points for Hotel Stays
If you're an avid traveler and own a credit card with rewards points, you can use these points to get excellent discounts on hotel stays. Credits made via these points can be redeemed with a host of rewards, including hotel stays, car rentals, and flights. Note that this strategy works best if you pay off your balances on time to avoid paying hefty interest rates and late fees.
Take Advantage of Last-Minute Deals and Flash Sales
Last-minute booking websites offer huge savings on hotel stays worldwide, making them an excellent option for flexible or solo travelers. Flash sales sites like Groupon or LivingSocial also are great for travel as they offer hotel deals (even all-inclusive vacations) at a fraction of the cost.
Consider Alternative Lodging Options
Alternative lodging options such as hostels, Airbnb, or house-sitting offer cheaper alternatives that could be great for those traveling on a tight budget. Hostels, in particular, offer low-cost accommodations suitable for travelers on a budget, while house-sitting is an excellent choice for those who don't mind watering plants or looking after pets while still saving on the cost of accommodations.
Use Comparison Websites to Find the Best Deals
Comparison websites like Expedia, Kayak, and Booking.com offer more affordable prices for hotel stays by comparing hotel rates in real-time across multiple reservation portals. These portals help travelers compare prices, deals, and services from multiple third-party sites and offer a more comprehensive picture of what is available.
Stay on the Outskirts
Hotels that are just outside of the city center or popular tourist areas often have lower prices than those in prime locations. If you don't mind a little extra commuting, staying in the outskirts can save you a lot of money in the long run. Just make sure to research public transportation options beforehand!
Be Flexible With Your Travel Dates
If you can be flexible with your travel dates, consider using apps like Hopper or Google Flights to monitor prices and choose the cheapest time frame for your vacation. These apps track prices and predict when prices are likely to rise or fall, so you can choose the best time to book.
Negotiate Lower Prices
Believe it or not, some hotels are willing to negotiate prices if you call them directly and ask for a discount. This is especially true during off-peak seasons when hotels have more available rooms. Be polite, but don't be afraid to negotiate and ask if there are any available discounts or upgrades.
20 Thrilling Florida Vacation Spots
Ready to plan your next vacation in sunny Florida? Here are the highlights of the 20 best vacation spots in the state! From the vibrant nightlife of Miami to the laid-back charm of Clearwater, there's something for everyone. Whether you're looking for family-friendly activities, high-end experiences, or unique adventures, this article has got you covered. So, pack your bags and get ready to soak up the sun and fun in the Sunshine State!
15 Virginia Vacation Spots Perfect For Exploring History
Explore the best vacation spots in Virginia with this must-read article! From the historical charm of Williamsburg to the breathtaking beauty of Shenandoah National Park, there's something for everyone. Don't miss out on the top attractions, outdoor adventures, and unique experiences that Virginia has to offer.
Top 15 Ohio Vacation Spots: Vibrant Cities & Aesthetic Parks
Ready to discover the best vacation spots in Ohio? Look no further than this article, which highlights the top destinations in the state, from the vibrant cities of Cleveland, Cincinnati, and Columbus to the scenic Hocking Hills State Park. Explore the great outdoors, enjoy cultural activities, and indulge in local cuisine and attractions. So, pack your bags and get ready to experience the diverse and exciting vacation spots that Ohio has to offer!
Picturesque Lake And Mountain Top Views: 16 Michigan Vacation Spots
Discover the best Michigan vacation spots with this ultimate guide! From the charming university town of Ann Arbor to the breathtaking Pictured Rocks National Lakeshore, there's something for everyone. Whether you're looking for outdoor adventures, cultural experiences, or romantic getaways, Michigan has it all.