Stephanie is a cherished member of the Sampling America writing team, dedicated to crafting captivating narratives that transport readers to thrilling adventures across the country and beyond.
With the holidays and New Year's Eve fast approaching, now is the time to start to think about where you'd like to spend the moment when we enter a new year of possibilities.
Follow along to find the best places to ring in the New Year. Celebrate with friends and family to look forward to exciting new adventures in some of the world's best destinations.
Sydney, Australia
Sydney is well-known for going all out on this spectacular holiday. Boats fill the Sydney harbor to watch the fireworks display at midnight.
Since Australia has its summer over New Year's Eve, block parties and outdoor celebrations are extremely common. Getting invited to a bloc party in Sydney is an honor, considering how well the Aussies know how to party.
Rio de Janeiro, Brazil
If you're an extrovert, Rio de Janeiro is the perfect place to join the party. On New Year's Eve, the beaches are absolutely packed with people dancing, partying, and waiting for the fireworks show.
The celebration combines a mixture of religious, traditional, and superstitious customs to create a unique party.
London, England
Take a ride on the London Eye to see the dazzling light show from above. It is the perfect place to ring in the New Year.
London's bustling Trafalgar Square is known for going all out with decorations, lights, games, and events to celebrate the occasion. Although it often seems packed with people in the main square, London is a massive city with plenty of places to sit and watch the fireworks show.
Athens, Greece
At night, the Acropolis is lit up as it looms over Athens. At midnight, a dazzling fireworks display goes off above the ancient ruins.
The Greeks have a wonderful time celebrating the occasion, with dancers in the streets, streets filled with decorations, and merriment overflowing in the town. Athens is a world-class city and would make an excellent place to celebrate another year of accomplishments.
Chang Mai, Thailand
Chang Mai is an incredible place to spend New Year's Eve. At the stroke of midnight, thousands of people released paper lanterns with candles inside.
The lanterns are released at temples or on river banks to send your hopes and dreams into the new year. Thailand is lively, and locals are friendly and welcoming, making celebrating this memorable holiday a special occasion.
The 16 Best National Parks to Visit in June For Summer Fun
Are you looking for the perfect summer adventure? Look no further than these top national parks to visit in June! From the stunning wildflower displays at Lassen Volcanic National Park to the world-class whitewater rafting at New River Gorge National Park, this article provides insider tips and recommendations for an unforgettable outdoor experience. Don't miss out on the chance to explore these breathtaking natural wonders during one of the best months of the year!
6 National Parks To Avoid This Summer (And The Alternatives)
Are you planning a summer trip to a national park but want to avoid the crowds? Look no further than this article, which provides insider tips on which popular national parks to avoid and offers recommendations for six alternative destinations that offer unique experiences and stunning natural beauty. From exploring rugged peaks and pristine lakes at North Cascades National Park to discovering the geological history of Capitol Reef National Park, this article has everything you need to plan an unforgettable outdoor adventure this summer.
Best 16 Utah Vacation Spots
Are you looking for an unforgettable vacation spot with breathtaking natural beauty? Look no further than Utah! With stunning national parks like Zion and Bryce Canyon, as well as unique attractions like the Homestead Crater and Dead Horse Point, Utah has something for everyone. This article provides insider tips and recommendations for the best places to visit in Utah, from hiking to skiing to soaking in natural hot springs. Don't miss out on the chance to explore this incredible outdoor playground!
5 Waterfalls in Zion National Park For A Fabulous Day Out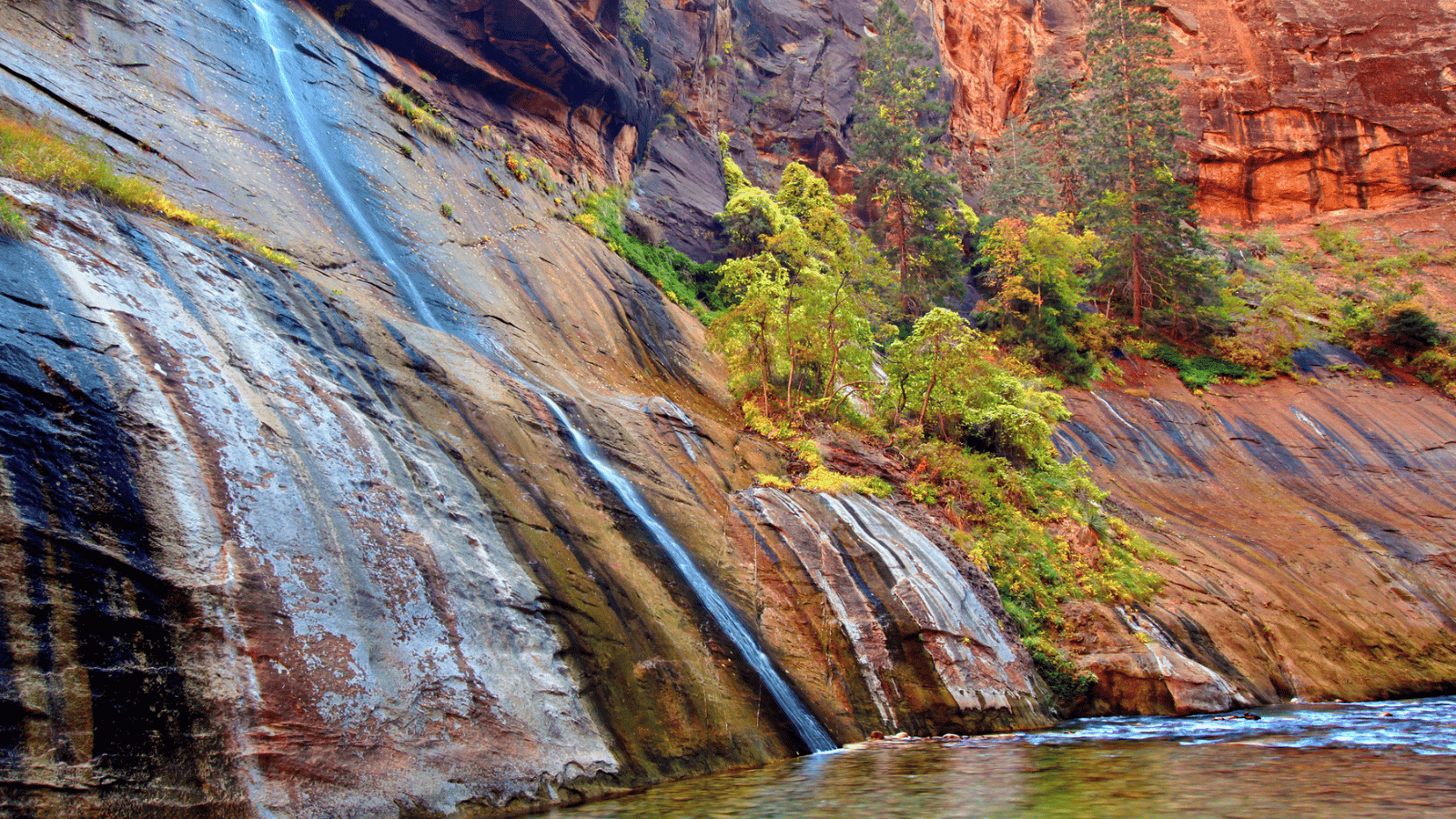 Are you a nature enthusiast looking for an outdoor adventure that will take your breath away? Look no further than Zion National Park in southwestern Utah! This article explores the park's stunning waterfalls, including the moderate hike to Archangel Falls and the more challenging Upper Emerald Pools. But that's not all – the article also highlights other natural attractions in the park, such as The Great White Throne and the Court of the Patriarchs. Don't miss out on the chance to explore this gorgeous landscape and experience the beauty of Utah's unique natural wonders!