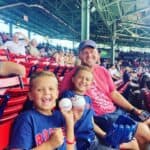 Jake Cain is an entrepreneur and writer from Cincinnati, Ohio. He spends his free time driving around the country in his late 90's conversion van, affectionately known as the "Monster Van" with his wife and 3 boys.
Anchorage is one of the most unique cities in the United States. As one of the most accessible cities in Alaska, it truly is the gateway to the final American frontier.
People looking for an Alaskan vacation would do well to make Anchorage their headquarters. It is a populous, highly-developed city, but it is within driving distance of many of Alaska's most exotic locales.
Alaska is truly a place like no other. The perfect way to experience Alaska is by packing your itinerary full of day trips; you can spend each day in a different part of the Alaskan wilderness while sleeping safely back in Anchorage each night.
But where, exactly, should you go each day? Don't worry, we've got you covered. Just follow along with this guide as we detail the best day trips from Anchorage, and you're sure to find just the excitement and adventure that you're looking for.
Kenai Fjords National Park
Travel to Seward, about 98 miles from Anchorage, and spend the day touring this iconic Alaskan landscape. You can traverse the park by car, but we recommend booking a ticket on one of the small cruise liners that offer tours.
The park features Harding Ice Field, which is one of the very most extensive ice fields in the United States. That includes 38 glaciers, including Exit Glacier, which is a popular hiking viewing and hiking destination. Exit Glacier is one of the only areas of the park that is easily accessible by car.
The real calling card of Kenai Fjords National Park, though, is the incredible array of flora and fauna. On a trip to the park, you could see black bears, brown bears, otters, moose, seals, orcas, and even humpback whales!
If you want to see the wildlife and wonder of Alaska, a day trip to Kenai Fjords National Park is a great place to start.
Girdwood
A much shorter trip from Anchorage, Girdwood is a ski resort town about a 35-mile drive from the city center. The ride itself is part of the appeal, as you travel along a winding highway through remarkable scenery.
Girdwood was once a mining community established during the gold rush of the 1890s, but everything changed with the establishment of the Alyeska Ski Resort in 1959. Girdwood has since become the premier skiing destination in all of Alaska.
If you're an expert skier staying in Anchorage, this is a must-visit, as it features a higher number of challenging routes than most North American peaks. But the fun doesn't stop there.
Girdwood is nestled in a rainforest valley and has plenty of hiking trails and phenomenal views. Plus, the historic Mount Alyeska Roundhouse now includes a museum to local history.
Mount Alyeska Roundhouse Museum
There are many reasons to head out to Girdhouse, but the Mount Alyeska Roundhouse Museum could be worth the trip in and of itself. The Roundhouse sits 2,280 feet above ski level at the peak of Mount Alyeska and is only accessible by tram or ski lift.
The Roundhouse initially functioned as a warming hut, but now serves as Alaska's first and only mountaintop museum. They profess two primary missions: to represent the history of the Girdwood Valley (through rotating exhibits, photography, and speaking engagements), and to be fully self-sustaining.
Hours are flexible, and we recommend calling ahead before making the trip, but typically the museum is open from 11 am to 4 pm, Thursday through Sunday. Best of all, admission is entirely free!
Turnagain Arm
Turnagain Arm is one of the most popular day trips from Anchorage, known for its beauty and excellent hiking trails.
It was so named following Captain James Cook expedition in hopes of finding a Northwest passage. Cook hopes that the arm was an opening to such a passage, but a scouting party determined it was just another river, leaving the expedition with no choice but to "turn again."
While that was a great disappointment to Cook, day-trippers to Turnagain Arm will undoubtedly have nothing to be disappointed about. Drivers get to experience one of the most breathtaking stretches of the Seward highway, and there are various lookout points where one can watch for Beluga whales.
The Turnagain arm is one of the most exceptional representations of the astonishing beauty and adventure of Alaska. And it's all at your fingertips, just a 45-minute drive from Anchorage.
Rendezvous Peak
A 35-minute drive inland from Anchorage, Rendezvous Peak is one of the best hikes in all of Alaska. While Flattop is the more popular Alaskan hiking destination, Rendezvous Peak is less crowded and offers even better views from the summit.
There are three different paths to the top, all of varying length and difficulty, so hikers of all ability levels can enjoy the trip. The most direct route is also the most challenging, taking climbers straight up the ski slope.
There is also a longer, more scenic route, dropping down through an abandoned military skiing area before following an access road all the way up to the summit. The final route is the most popular, following the old road alongside a creek and eventually revealing a breathtaking view of Eagle River.
From the summit, you can see for miles, from the aqua blue water of Eagle Lake to the distance Calliope Peak and Mount Marcus Baker. No matter your skill level, you're doubtful to find a better hike anywhere in Alaska than Rendezvous Peak.
Chugach National Forest
Easily accessible from downtown Anchorage, the Chugach National Forest is the second-largest national forest anywhere in the United States. The variety of activities available at Chugach National Forest is surpassed only by the variety of scenery.
The trails through Chugach are expansive, but the nearest trailheads open up about a 15 to 20-minute drive from downtown Anchorage. The trails are open to hiking, biking, and even ATVing, so there is a multitude of ways to explore and experience the forest.
If you want to travel deeper, though, carry on to the northern end of the forest, which is replete with glacial lakes. They make for beautiful sightseeing in and of themselves. But if you're up for it, you can set out on the lakes in kayaks as well!
Chugach National Forest presents one of the best day trips from Anchorage for people who like to be active in a wide variety of ways.
Eagle River Nature Center
Eagle River Nature Center is also located in the Chugach mountains, in Chugach State Park, a little further from Anchorage than the National Forest. Located on the beautiful Eagle River, the nature center is a non-profit designed to promote a connection between the community and surrounding nature.
For self-starting explorers, there are ten miles of hiking and biking trails that radiate out from the area. But if you want more active engagement, that's where the nature center comes into play.
The Eagle River Nature Center organizes programming for both children and adults throughout the day, educating about the area and helping people engage with it. Programming is designed to help kids connect with nature, and you can even go on a guided hike with a nature center docent.
This is the perfect activity for people who want to explore the nature of Alaska with the whole family.
Independence Mine State Historical Park
While the Alaskan gold rush is most associated with other areas like Nome, there was gold found in and around Anchorage as well, drawing many settlers and adventurers to the area throughout the 1890s.
Independence mine was one of the epicenters of the phenomenon, blasting dozens of miles of tunnels and producing millions of dollars worth of gold before shuttering during World War II. Today, it has been transitioned into a park and a museum, where visitors can see what it was like to live and work in a gold mining camp.
There are both guided and self-guided tours available throughout the camp, and the museum features a multitude of displays about gold mining generally and Independence Mine specifically.
Independence Mine State Historical Park is located a little more than an hour's drive north from downtown Anchorage.
Hatcher Pass
Just beyond Independence Mine State Historical Park is the gorgeous Hatcher Pass. Where much of the hiking around Anchorage is done in the Chugach Mountains, Hatcher Pass is located in the sharper Talkeetna mountains to the north.
Hatcher Pass features several gorgeous hiking trails through an incredibly unique stretch of wildlife. The most popular trail is the Reed Lakes route, a seven-mile loop that takes you around a mountain and past two incredible crystal lakes. This is a long and strenuous hike, but it offers views difficult to match at any other location.
At the end of the day, warm up with a meal at the Hatcher Pass Lodge and Visitor Center, where you can enjoy a view of the nearby mountains. If you're looking to get some exercise in, amid phenomenal scenery, Hatcher Pass is the place for you.
Prince William Sound
One of the more distant locales on our list, Prince William Sound is located a little more than 100 miles east of Anchorage, and the trip can take about three hours each way. But if you have the time, these stunning sights are often more than worth the effort.
Located on the Gulf of Alaska along the south coast of the state, Prince William Sound is one of the most beautiful bodies of water anywhere in the country.
The sound is full of icebergs, which often crack and overturn, producing a fantastic spectacle, as well as a diverse array of wildlife. Birdwatchers will be particularly stunned by the migrating birds which make their home here at certain times of the year.
Prince William Sound is best experienced by ferry tours, which shuttle passengers throughout the sound, settling at several different stunning viewing areas.
Portage Glacier
About a 40-minute drive from downtown Anchorage, the Portage Glacier is the jewel of the breathtaking Portage Valley.
The valley itself deserves attention in its own right; it's 14 miles long and teeming with stunning displays of Alaskan nature. The valley is lined with smaller glaciers, and a bright blue river snakes its way through the route.
But the ultimate prize here is the namesake Portage glacier, located at the far end of Portage Valley. First, you will reach the Boggs visitor center, with a film and other interactive exhibits providing deeper information about the area and the glacier.
That's when things get really exciting; throughout the summer, glacier-viewing cruises depart from Boggs visitor center five times daily. Your stunning up-close view of Portage glacier will be a memory that is sure to last a lifetime.
Six Mile Creek Rafting
This day trip is for hardcore whitewater rafting enthusiasts only. One of the most accessible whitewater rafting runs in Alaska, Six Mile Creek is located just past Turnagain Arm along the Seward Highway from Anchorage.
The river is known for huge, fast rapids, and the route consists of three distinct canyons, each more challenging than the one before. The upper canyon is a Class IV- and the middle canyon peaks at Class IV+. The lower canyon, meanwhile, is a Class V at all points.
Despite "six-mile" being in the name, the route at Six Mile Creeking Rafting is about 15 miles through all three canyons. This is a highly technical river with many challenging cruxes, but skilled rafters and kayakers should have a blast.
Experienced whitewater rafters staying in Anchorage should not pass up the opportunity to hit Six Mile Creek. It is easily accessible, with a fun, challenging route, and you'll be able to make it back home by dinner.
As a highly populous and well-developed city nestled in the midst of the northern wild, Anchorage is a city like almost no other. But most people planning a vacation to Alaska aren't looking to spend their time in a developed city; they're looking to explore the surrounding nature.
That's what makes Anchorage the perfect departure point for day trips. Within a few hours in any direction, travelers will find something new and exciting.
9 Day Trips From Virginia Beach Full of Rich History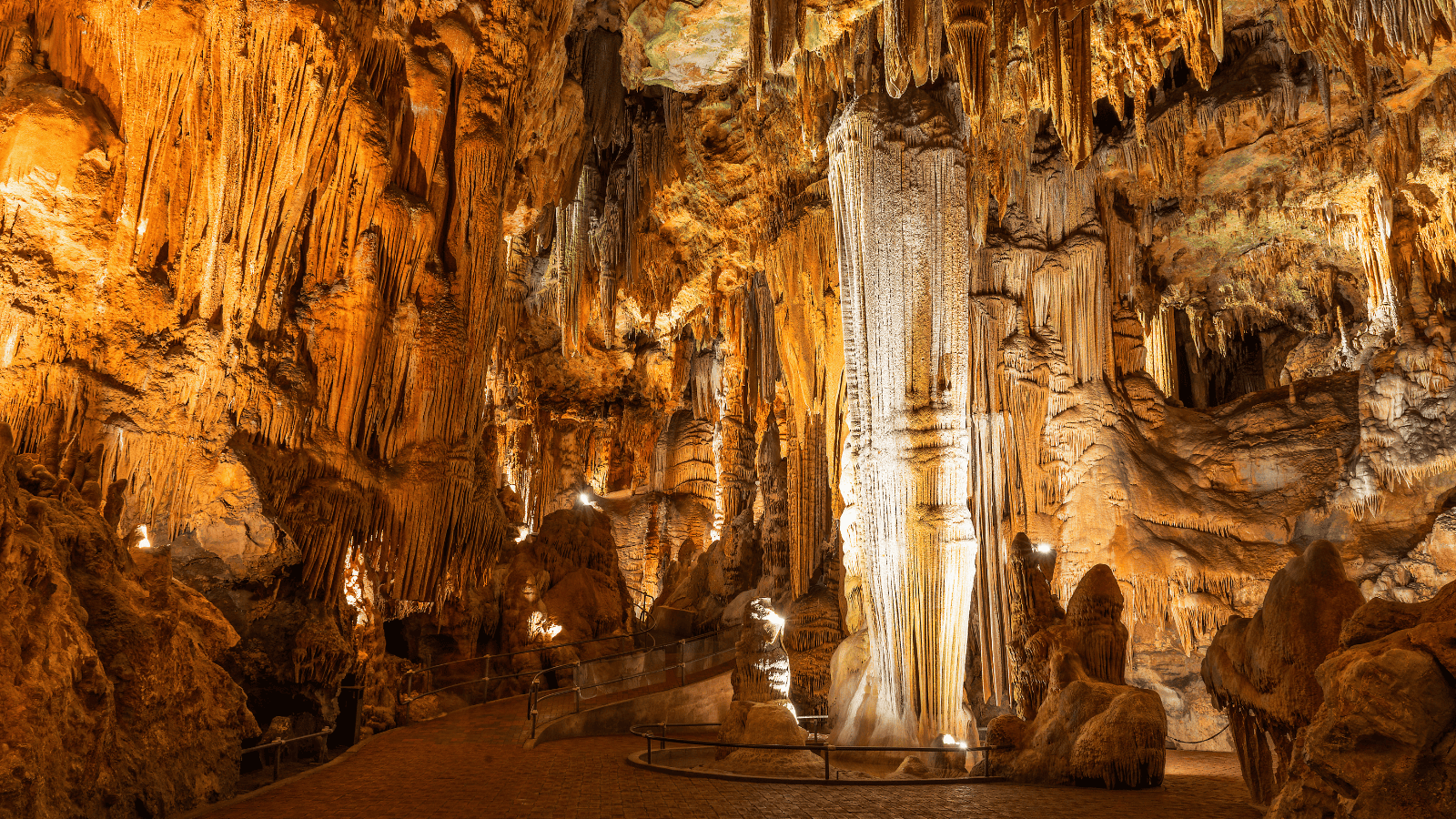 Discover the top day trips from Virginia Beach that offer a perfect escape from the hustle and bustle of the city. From exploring the historical sites of Colonial Williamsburg to witnessing the wild ponies on Chincoteague and Assateague Islands, this article has something for everyone. So, plan your mini-vacation now and explore the best of Virginia's gems!
16 Aesthetic Beach View Day Trips From Santa Barbara
If you're planning a trip to Santa Barbara, don't miss out on exploring the nearby destinations that offer something for everyone. From hiking in the Los Padres National Forest to relaxing on the beaches of Avila Beach, you'll enjoy this list of the best day trips from Santa Barbara. Whether you're a wine enthusiast or a film buff, there's something for everyone on this list of exciting day trips.
10 Day Trips From Gainesville
If you're planning a trip to Gainesville, Florida, don't miss out on exploring the nearby destinations that offer something for everyone. From the historic city of St. Augustine to the beautiful beaches of Daytona and Cedar Key, we've compiled a list of the best day trips from Gainesville. Whether you're an outdoor enthusiast or a history buff, there's something for everyone on this list of exciting day trips. So, plan your mini-vacation now and explore the best of Florida's gems!
Best 16 Day Trip Spots From Myrtle Beach
If you're planning a trip to Myrtle Beach, South Carolina, don't miss out on exploring the nearby destinations that offer something for everyone. From the charming fishing town of Murrells Inlet to the historic city of Charleston, this article has compiled a list of the best day trips from Myrtle Beach. Whether you're a beach lover or a history buff, there's something for everyone on this list of exciting day trips. So, plan your mini-vacation now and explore the best of South Carolina's gems!