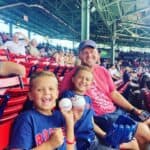 Jake Cain is an entrepreneur and writer from Cincinnati, Ohio. He spends his free time driving around the country in his late 90's conversion van, affectionately known as the "Monster Van" with his wife and 3 boys.
Austin is a wonderful city, but if you want a change of pace, day trips outside of the city limits offer an easy way to shake things up without going too far from home.
Here are our favorite Austin, Texas day trips.
San Antonio
San Antonio is one of the cultural centers of Texas, and it shows in the city's wide variety of attractions and entertainment options.
You can spend an entire day just walking around the San Antonio Zoo, which offers 34 acres of public pathways to enjoy seeing animals in their natural habitat.
Other city highlights include the San Antonio Museum of Art and the Japanese Tea Garden, both of which are great for inspiration and fun.
The city also has a rare entertainment option in Morgan's Wonderland, one of the world's only accessibility-focused theme parks.
Guests with special needs can always enter Morgan's Wonderland for free, creating a rock-bottom barrier for entry. This description is more literal than usual since the theme park is set at the bottom of an old quarry.
With options for people of all ages, interests, and abilities, San Antonio is a great location for day trips.
Fredericksburg
Located about 75 miles west of Austin, or a little more than an hour of driving on a good day, Fredericksburg is a charming German town that's proud of its heritage and not afraid to show it.
Live music is a constant within this town, with any given day having dozens of shows of varying size.
For music enthusiasts trying to find day trips from Austin, that's hard to beat!
Even without the live music, there's plenty of drinks to enjoy. Oktoberfest is always popular in Fredericksburg, while many dozens of wineries are within another hour or two of driving.
If you'd rather stay outside, be sure to take a trip up the Enchanted Rock. This enormous granite dome offers miles of hiking trails, most of which are pet-friendly.
Dripping Springs
This curiously-named town has been around since the 1850s, but it's always been a small, quiet retreat for those who want to get away from the bigger cities.
Multiple breweries, wineries, and distilleries offer tasting options for adults, while the Dripping Springs Downtown Historic District shows off plenty of stone architecture for history buffs.
However, as far as entertainments go, it's hard to beat booking a reservation for the Hamilton Pool Preserve.
This area offers a unique swimming experience in its partially-enclosed natural pool area. The pool is up a short but steep trail, so come prepared to hike.
Guests with accessibility needs should call ahead for more information.
Wimberley
Wimberley is a small, picturesque town with one particular claim to fame for Austin, Texas day trips: the Bootiful Wimberley trail.
This trail currently consists of about 50 boots decorated by different artists.
The trail itself is a map-guided stroll through the area, offering the perfect way to enjoy the arts at your own pace.
When you're done walking around, stop at a local restaurant like Linda's Fine Foods, which offers indoor or outdoor dining with a constantly-changing menu.
Wimberley is great for a relaxing family vacation, especially if your kids are willing to put away their smartphones so they can look at real-world art for a little while.
La Grange
La Grange is a great alternative to Wimberly if you're looking for a day trip to somewhere with a quaint, small-town feel to it.
Located right along the Colorado River, La Grange offers wineries, live music venues, museums, and boutiques for upscale shopping.
If you're looking for a little culture on your day trips from Austin, stop by the Historic N.W. Faison House, one of the oldest buildings in Fayette County.
Originally owned by a military hero and land baron, the house is a testament to the complex history of the South and well worth the visit.
La Grange is oriented more towards adults than families, so come here as a couple for the best experience.
Waco
With a name like Waco, you better believe you're in for a fun time.
This thriving and sprawling town is located between Austin and Dallas, and it offers an incredible variety of activities for your day trip.
If you're looking for outdoor fun, check out the 416-acre Cameron Park. You can even visit the nearby Cameron Park Zoo, which has more than 300 species of animals.
For a little more culture, stop by the Texas Ranger Hall of Fame and Museum, the official historical center of the famed Texas Rangers.
Dining options in Waco include an incredible variety of flavors and styles. Whatever you're hungry for after a day exploring the town, chances are Waco has it!
In fact, the food alone makes this an outstanding choice for a day trip.
Johnson City
Located due west of Austin, and ideally situated for a stop if you're going to Dripping Springs or Fredericksburg, Johnson City is the perfect place for a casual daytime visit.
This location is particularly good for kids because of the Science Mill, a cutting-edge facility offering numerous STEM exhibits and learning opportunities.
Animal lovers should stop by the Exotic Resort Zoo, which offers a one-hour tour showcasing hundreds of rare and endangered species.
If you're just looking for a bite to eat, stop by Bryans on 290 for delicious bistro options.
Johnson City isn't the largest location on this list, but the incredible density of its attractions makes it a fast, fun trip for everyone.
Canyon Lake
If you want to cool off during summer, and we can't blame anyone for that in Texas, few places are better than Canyon Lake.
This water recreation area is located just outside of San Antonio and offers nearly 80 miles of coastline to enjoy.
Don't worry too much about the coast, though, because fun on the water is what makes Canyon Lake special.
To make the most of your trip, enjoy a picnic meal out on the water. Alternatively, San Antonio and the surrounding areas are only a few minutes away by car.
While you're there, be sure to look at the Canyon Lake Gorge. The gorge formed over six weeks in 2002 when historic flooding bypassed the local dam and carved out a new geographic marvel.
Canyon Lake is best experienced as a group, so bring your family or a couple of friends along.
Lockhart
There's a lot of good food in Texas, but only one place is the official barbeque capital of the state, and that's the town of Lockhart.
In fact, between the four main barbeque restaurants, estimates suggest about a quarter of a million people dine there each year.
If you're not sure which one to go to, we suggest Black's Barbeque. President Lyndon Johnson flew their barbeque in for a special event in Washington DC, and any food getting that treatment is worth trying at least once.
For a different type of fun, stop by Lockhart Municipal Airport. This small airport supports several programs, including monthly fly-ins and private plane rentals, all without the lines of major airports.
With its focus on food, Lockhart is best for couples, friends, or families looking for a special meal.
New Braunfels
New Braunfels is a relatively small city, but don't let that dissuade you from planning Austin, Texas day trips to the area.
The clear highlight of the city is the Animal World & Snake Farm Zoo, which offers private, hands-on opportunities with different animals.
As the name suggests, reptiles are a major focus at this zoo, so it's perfect for anyone who loves our scaly friends.
If you want to experience a little more culture, stop by the Gruene Historic District instead of the zoo.
The district was almost forgotten after Depression-era issues forced the original owners to leave, but a rediscovery in 1974 led to a thorough revitalization.
From top to bottom, New Braunfels truly represents the spirit of the Lone Star State.
Horseshoe Bay
Located just northwest of Austin, Horseshoe Bay is an attractive city along the edge of Lake Lyndon B. Johnson.
However, the real draw of this area is the magnificent Horseshoe Bay Resort.
With an expansive sports club, a yacht center, and 72 holes of top-quality golf, the resort is both incredible and accessible for day trips.
If you really want to travel in style, you can travel by plane or helicopter to the resort's executive airport.
For a cheaper experience, visit Hiccups Sports Bar And Grill, a little to the east of the resort.
This restaurant limits its selection but focuses on doing each dish well, particularly their pizzas. It's the perfect spot for lunch or an early dinner.
Longhorn Caverns State Park
A few minutes north of Horseshoe Bay is one of Texas' best parks, and therefore one of the best days trips from Austin.
Longhorn Cavern State Park is a deep, beautiful cave with gorgeous lighting and a well-mapped interior.
The cave itself is about 138 feet deep, or nearly half a football field, and it's occupied by bats and other creatures.
Aboveground, several facilities offer information and shelter, contributing to the greater experience.
The park is open throughout the year, but we recommend visiting in summer when the cave's steady temperature of 68 degrees offers pleasant relief from the heat.
While you're there, be sure to read up on the history of the cave.
It was once prepared as a secure bunker for President Lyndon Johnson and previously served as a source of materials for gunpowder during the Civil War.
Lake Travis
Lake Travis isn't quite as iconic as Canyon Lake, but it's also easier to get to from Austin. For that matter, it's also the most-visited lake in the state.
With 271 miles of shoreline and countless lakeside parks, it's easy to find somewhere to get onto the water.
If you're visiting with family, go to one of the lake's famed water parks.
Lake Travis Waterloo Adventures is particularly kid-friendly and includes a floating obstacle course, unlimited access to Adventure Island, and access to food.
It's not all kid-oriented, either. Wine and beer are on the drink menu, making this a great stop for adults.
Luckenbach
Luckenbach is a tiny, unincorporated community famous for its country music.
With different bands playing practically every day, there's always something new to listen to.
The best music is in the evening, so arrive early and grab dinner at the Luckenbach Feed Lot.
This restaurant only accepts cash, but it offers a robust menu of classic and delicious Texas food.
San Marcos
Situated about 45 minutes from Austin, San Marcos is the home of Texas State University.
College towns are always interesting, but what really sets San Marcos apart is the opportunity to float down the San Marcos River.
When it gets too hot in summer, a cool ride down the river is a great way to relax and beat the heat for a while.
This is a popular destination in summer, so consider arriving early to find a great parking spot.
Afterward, you can browse the downtown area until the heat arrives, then go to the river at your own pace.
Houston
Houston isn't just the largest city in Texas; it's the largest city in all of the southern US.
That alone makes it a prime candidate for doing almost anything, but a few activities stand out amidst the crowded field.
Space Center Houston is an immersive learning facility for science and space exploration and our #1 recommendation for a place to visit with kids.
Among other things, the space center has the world's largest collection of spacesuits and actual moon rocks on public display. The extraterrestrial objects alone make it a fantastic visit.
For an upscale experience, visit the Houston Grand Opera instead. The opera is most active from October to May, so winter/spring visits offer the best opportunities.
Like all the biggest cities, Houston is a great choice, no matter what your interests are.
Austin, Texas day trips are an easy and exciting way to see new things, try new foods, and fully embrace the culture of Texas.
Whatever you want to do, know that all of the recommendations on this list are top-rated destinations. It's hard to go wrong when you're only picking from the best!
9 Day Trips From Virginia Beach Full of Rich History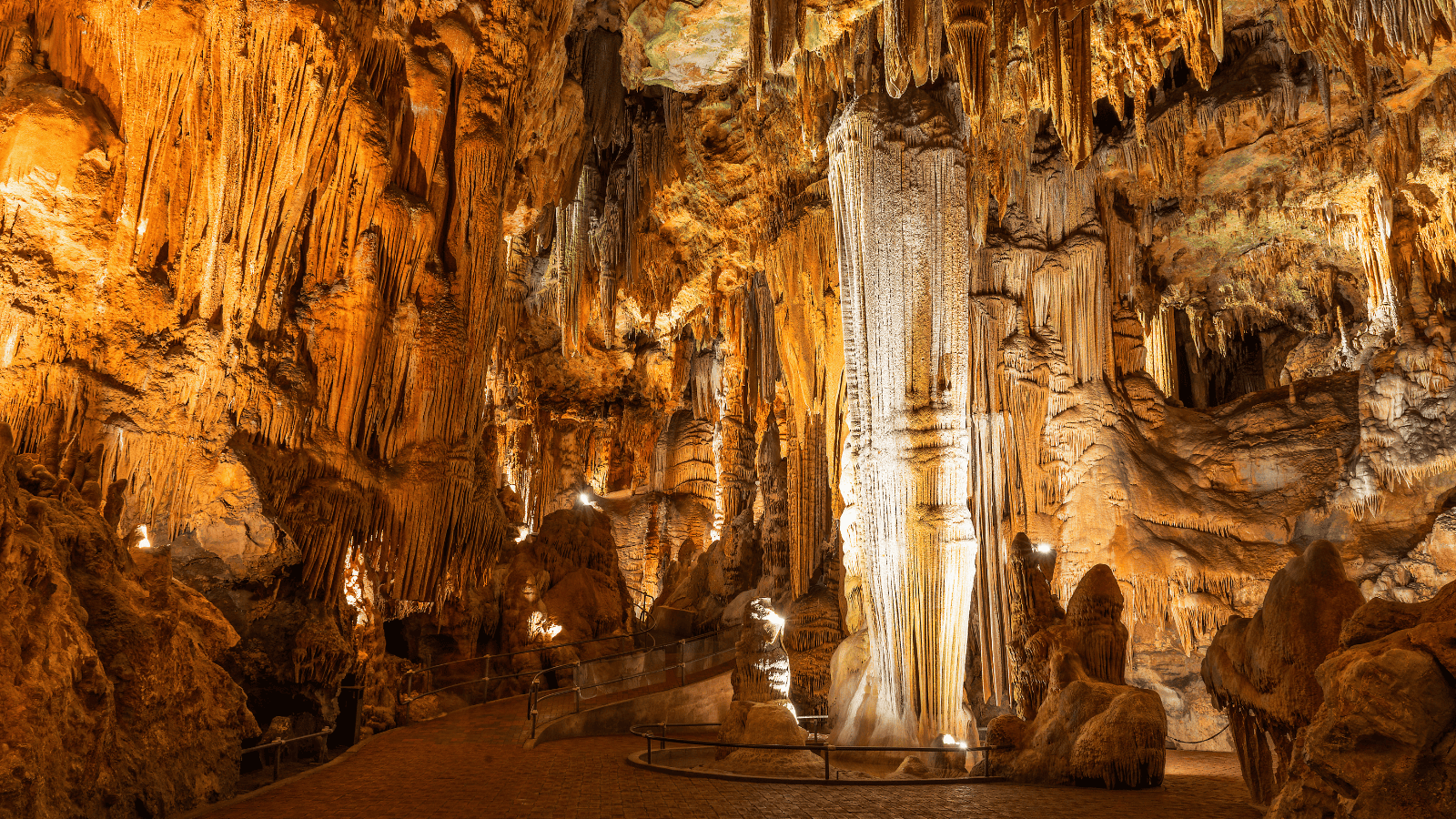 Discover the top day trips from Virginia Beach that offer a perfect escape from the hustle and bustle of the city. From exploring the historical sites of Colonial Williamsburg to witnessing the wild ponies on Chincoteague and Assateague Islands, this article has something for everyone. So, plan your mini-vacation now and explore the best of Virginia's gems!
16 Aesthetic Beach View Day Trips From Santa Barbara
If you're planning a trip to Santa Barbara, don't miss out on exploring the nearby destinations that offer something for everyone. From hiking in the Los Padres National Forest to relaxing on the beaches of Avila Beach, you'll enjoy this list of the best day trips from Santa Barbara. Whether you're a wine enthusiast or a film buff, there's something for everyone on this list of exciting day trips.
10 Day Trips From Gainesville
If you're planning a trip to Gainesville, Florida, don't miss out on exploring the nearby destinations that offer something for everyone. From the historic city of St. Augustine to the beautiful beaches of Daytona and Cedar Key, we've compiled a list of the best day trips from Gainesville. Whether you're an outdoor enthusiast or a history buff, there's something for everyone on this list of exciting day trips. So, plan your mini-vacation now and explore the best of Florida's gems!
Best 16 Day Trip Spots From Myrtle Beach
If you're planning a trip to Myrtle Beach, South Carolina, don't miss out on exploring the nearby destinations that offer something for everyone. From the charming fishing town of Murrells Inlet to the historic city of Charleston, this article has compiled a list of the best day trips from Myrtle Beach. Whether you're a beach lover or a history buff, there's something for everyone on this list of exciting day trips. So, plan your mini-vacation now and explore the best of South Carolina's gems!