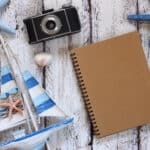 Elizabeth is an experienced traveler and writer with bylines in several popular travel publications. She currently co-owns a small digital travel publication and spends her free time writing, taking photos, and traveling.
Looking for an unforgettable New Mexico adventure? You won't want to miss out on the best lakes in NM! From the crystal-clear waters of Heron Lake to the stunning red rock formations of Abiquiu Lake, there's a lake on this list for everybody to enjoy
1. Nambe Lake
Tucked away near Santa Fe, the Nambe Lake trail is the perfect 6-mile jaunt for those seeking a blend of challenge and charm. Surrounded by dense forests and blessed with far-reaching mountain views, the path will lead you to the tranquil, clear waters of Nambe Lake. Be ready for a steep trek, though — it's an exhilarating journey rewarded by cool, refreshing temperatures and an unrivaled scenic experience.
2. Heron Lake
Immerse yourself in the quiet allure of Heron Lake, nestled in the heart of Rio Arriba County, New Mexico. A product of the San Juan-Chama Project, this "quiet lake" is an oasis where boats glide silently, favoring paddlers who seek serenity and sailors who enjoy calm waters. Its icy winters bring joy to lovers of ice fishing and cross-country skiing, while the shores resonate with the excitement of anglers hunting for record-size trout and kokanee salmon.
3. Santa Cruz Lake
Situated a mere 30 miles north of Santa Fe, Santa Cruz Lake offers a unique fusion of history and rejuvenating outdoor activities. Born from the grand voyage of snow-fed waters from the Rio del Medio and Rio Frijoles, this 121-acre lake is cradled by the formidable Sangre de Cristo Mountains. Here, anglers can test their skills, hikers can explore the region, and campers can unwind under the New Mexico sun.
4. Conchas Lake
Conchas Lake, a 25-mile-long reservoir nestled in northeastern New Mexico, carries the legacy of the United States Army Corps of Engineers from its foundation in 1939. Suspended at an elevation of 4,200 feet, the lake's 9,600-acre surface mirrors the unspoiled beauty of its surroundings. It's a haven for camping, boating, and fishing enthusiasts, who find solace in its secluded coves and sandy beaches. Meanwhile, the expansive shoreline encourages hikers and birdwatchers to explore the raw serenity marked by the rustling of leaves and the faint calls of avian life.
5. Navajo Lake
This colossal reservoir, nestled within the borders of New Mexico and Colorado, is a paradise for water enthusiasts. Whether you're an avid boater, a tranquil kayaker, or a thrill-seeking water skier, Navajo Lake caters to all. Fish in the remarkable fly-fishing environment of the San Juan River, camp in the wilderness, or hike through the diverse terrain ranging from 5,600 to 6,600 feet in elevation.
6. Fenton Lake
Enveloped by the grandeur of the Jemez Mountains and serene ponderosa pine forests, Fenton Lake State Park is an idyllic escape at an elevation of 7,650 ft. This year-round retreat boasts a tranquil lake, perfect for canoeing or fly fishing, with an opportunity to hook rainbow trout or German brown trout. The park's inviting terrain is a haven for hikers, campers, and cross-country skiers, offering a balance of leisurely charm and outdoor adventure.
7. Abiquiu Lake
Resting within the embrace of New Mexico's vivid, red sandstone formations, Abiquiu Lake invites travelers to partake in its world-class fishing opportunities. The 12-mile long expanse, formed by the historical, earth-filled Abiquiu Dam, not only offers a panoramic view of the Cerro Pedernal from its crest but also a journey 200 million years back in time, where ancient reptile fossils have made their enduring mark.
8. Caballo Lake
Dive into the rich history and vibrant presence of Caballo Lake, a remarkable reservoir birthed by the Rio Grande in southern New Mexico. As the state's fourth-largest lake, it beckons visitors for thrilling waterskiing, soothing boat rides, and rewarding fishing amidst the slightly brown-hued waters, a testament to its shallow depth. As a bonus, the lake serves as a captivating rest stop for migratory birds, offering a unique birdwatching experience for nature enthusiasts.
9. El Vado Lake
Perched at an elevation of 6,900 feet, El Vado Lake provides a 3,200-acre playground for its visitors in the heart of northern New Mexico. Enthusiasts of salmon and trout fishing, boating, or just indulging in lakeside camping can find their solace here. The unrestricted boat speeds cater to those seeking an aquatic thrill, while a 5.5-mile hiking trail, which leads to the scenic Rio Chama Gorge, promises breathtaking views and adventure.
10. Elephant Butte Reservoir
Embark on an adventure at Elephant Butte Reservoir, a man-made marvel nestled in the southern part of the Rio Grande. As the largest reservoir in New Mexico, it's the one place where you can spot pelicans dotting the lake's surface. The reservoir is teeming with a variety of fish, a lure for eager anglers, while its expansive beachfront caters to an array of watercraft.
11. Ute Lake
Ute Lake invites discovery on the sweeping eastern plains of New Mexico. Its vast, 8,200-acre reservoir, abounding with fish species, creates an opulent backdrop for a range of water activities. The park, with its long and inviting lake, provides a spectacular canvas for water sports enthusiasts and campers alike. Teetering 3,900 feet above sea level and just two miles west of the quaint town of Logan, this oasis surprises you with its scenic beauty and abundance of activity.
12. Eagle Nest Lake
Situated at an imposing elevation of 8,300 feet, Eagle Nest Lake promises an alpine adventure with a twist of history. Created by the Eagle Nest Dam's impounding of the Cimarron River in 1918, this high-altitude, man-made reservoir teems with a variety of fish species, making it an angler's paradise. Due to the refreshing coolness of its glacial valley, the lake offers a great spot for ice fishing come winter.
13. Cochiti Lake
Stretching across the Rio Grande midway between Santa Fe and Albuquerque, Cochiti Lake beckons the intrepid traveler with its serene waters and the engineering marvel that is the Cochiti Dam. Ensconced within the boundaries of the Pueblo de Cochiti Indian Reservation, the lake adds a dash of cultural heritage to your boating or fishing endeavors.
14. Brantley Lake
Brantley Lake, a mammoth reservoir crafted by the historic Brantley Project, serves as an enchanting destination tucked within New Mexico's Chihuahuan Desert. Take a boat ride under the vast desert sky, try your hand at catching a myriad of warm-water fish species, or venture into the park's scenic trails, teeming with diverse plant and animal life. As night falls, lose yourself in the spectacle of stunning sunsets and star-studded night skies.
15. Lake Katherine
Embrace the challenge and conquer the trails leading up to Lake Katherine, located in the rugged landscapes of the Sangre de Cristo Mountains. Its elevation of 11,745 feet makes it one of New Mexico's highest lakes, boasting some of the clearest waters in the state. The reflections of the sky, mountains, and pines on its crystal-clear surface create a serene scene, offering an idyllic spot for the most discerning adventurers to enjoy a swim.
The 16 Best National Parks to Visit in June For Summer Fun
Are you looking for the perfect summer adventure? Look no further than these top national parks to visit in June! From the stunning wildflower displays at Lassen Volcanic National Park to the world-class whitewater rafting at New River Gorge National Park, this article provides insider tips and recommendations for an unforgettable outdoor experience. Don't miss out on the chance to explore these breathtaking natural wonders during one of the best months of the year!
6 National Parks To Avoid This Summer (And The Alternatives)
Are you planning a summer trip to a national park but want to avoid the crowds? Look no further than this article, which provides insider tips on which popular national parks to avoid and offers recommendations for six alternative destinations that offer unique experiences and stunning natural beauty. From exploring rugged peaks and pristine lakes at North Cascades National Park to discovering the geological history of Capitol Reef National Park, this article has everything you need to plan an unforgettable outdoor adventure this summer.
Best 16 Utah Vacation Spots
Are you looking for an unforgettable vacation spot with breathtaking natural beauty? Look no further than Utah! With stunning national parks like Zion and Bryce Canyon, as well as unique attractions like the Homestead Crater and Dead Horse Point, Utah has something for everyone. This article provides insider tips and recommendations for the best places to visit in Utah, from hiking to skiing to soaking in natural hot springs. Don't miss out on the chance to explore this incredible outdoor playground!
5 Waterfalls in Zion National Park For A Fabulous Day Out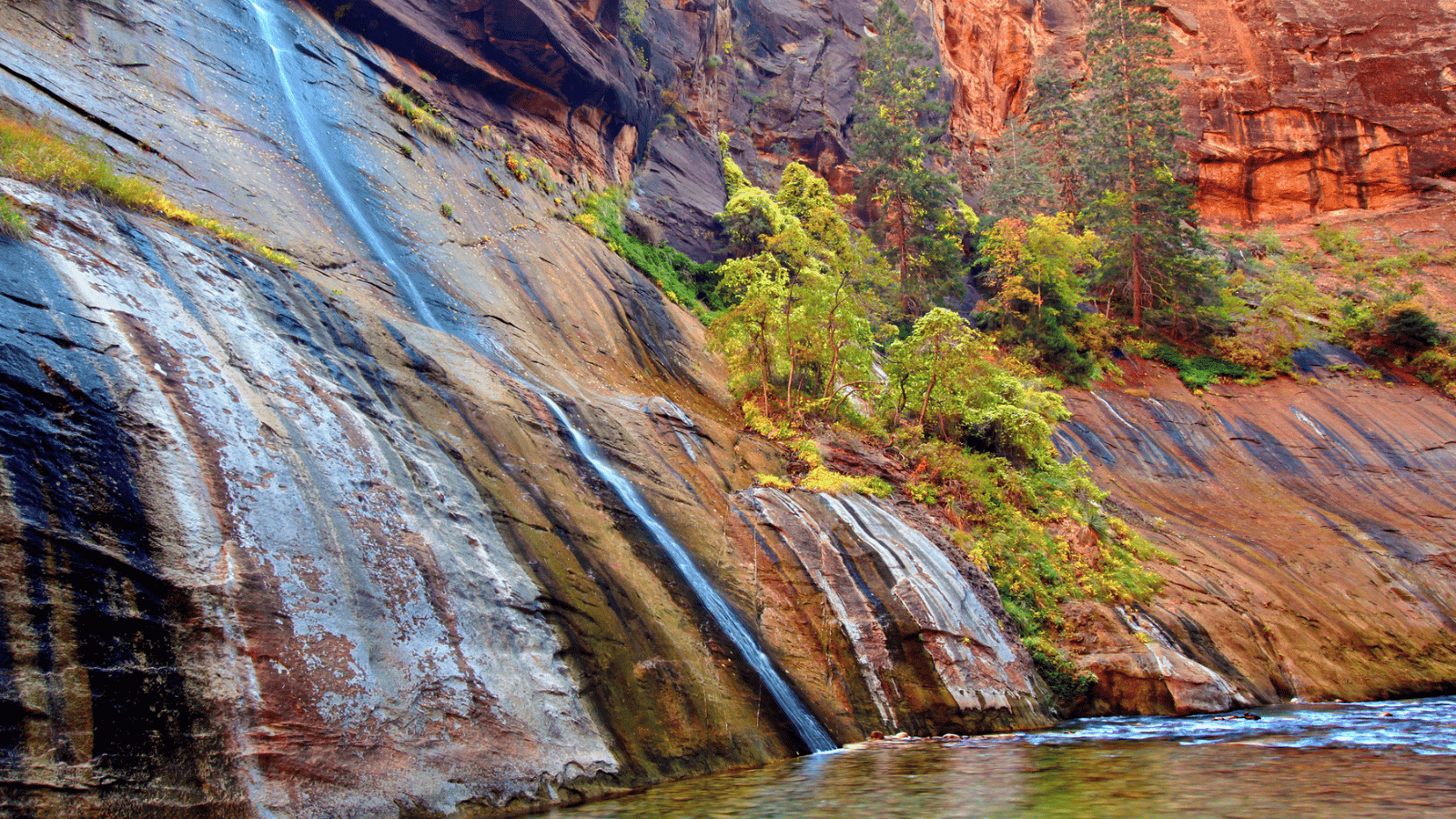 Are you a nature enthusiast looking for an outdoor adventure that will take your breath away? Look no further than Zion National Park in southwestern Utah! This article explores the park's stunning waterfalls, including the moderate hike to Archangel Falls and the more challenging Upper Emerald Pools. But that's not all – the article also highlights other natural attractions in the park, such as The Great White Throne and the Court of the Patriarchs. Don't miss out on the chance to explore this gorgeous landscape and experience the beauty of Utah's unique natural wonders!