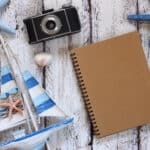 Elizabeth is an experienced traveler and writer with bylines in several popular travel publications. She currently co-owns a small digital travel publication and spends her free time writing, taking photos, and traveling.
Are you looking for the best lakes in Tennessee where you can enjoy nature's wonders and create lasting memories?
From peaceful hideaways surrounded by breathtaking landscapes to lively destinations for outdoor enthusiasts, these 15 lakes offer something for everyone.
Norris Lake
Norris Lake, Tennessee's largest reservoir, was born from a 1936 flood control initiative. For nearly a century, it's been home to a treasure trove of activities, including hiking, mountain biking, and equestrian trails. It's also home to two state parks, wildlife management areas, and accessible marinas, making it one of the best lakes in Tennessee for adventure and nature enthusiasts alike.
Cherokee Lake
Backdropped by verdant farmlands, Cherokee Lake, a serenely beautiful artificial reservoir in Tennessee, is a testament to the region's vivid history and love for outdoor fun. Named after the tribe of Native Americans who once tread its land, this 30,300-acre stretch of water, born through the impounding of the Holston River, boasts picturesque angler-populated shores and waters that are a haven for paddlers.
Old Hickory Lake
Old Hickory Lake is one of the best lakes in Tennessee for people enticed by its myriad of activities, ranging from boating and water skiing to hunting and hiking. Best of all, however, (at least for tourists) is that it's located just a stone's throw of 25 miles from Nashville.
Chickamauga Lake
Glistening on the Tennessee horizon, Chickamauga Lake has earned its fame as a must-visit for water and outdoor enthusiasts. Formed by the Chickamauga Dam in 1940, the lake's 810-mile shoreline buzzes with excitement in July when bass fishing reaches its peak. It's also nestled between Nickajack and Watts Bar Lake, with the Hiwassee River feeding in, meaning this reservoir offers an immersive experience, blending the thrill of outdoor activities with the calming rhythm of nature's ebb and flow.
Percy Priest Lake
Another great Tennessee lake close to Nashville is Percy Priest Lake, a reservoir formed by the J. Percy Priest Dam. Stretching over an impressive 14,400 acres, it caters to a wide range of outdoor pursuits, from placid canoeing trips to invigorating hikes along its 213-mile shoreline. Regarded as one of Tennessee's top spots for largemouth bass fishing, this lake promises exciting angling adventures and a tranquil retreat amidst nature.
Chilhowee Lake
Chilhowee Lake, a rather cool water reservoir more akin to a river, provides a peaceful, idyllic boundary between the Great Smoky Mountains National Park and the Cherokee National Forest. With a history dating back to 1957, the lake lures fishing enthusiasts and paddlers with its unique 10-mile stretch up to Calderwood Dam. Visitors can enjoy this 1,747-acre reservoir alongside the enigmatic allure of nearby Foothills Parkway and Abrams Creek.
Tellico Lake
Located in East Tennessee, Tellico Lake is a 33-mile expanse of clean, cool waters and recreational delights. Built upon the legacy of the 1979 Tellico Dam, it offers 357 miles of shoreline for camping and fishing escapades. Visit the lake and surrounding area to plunge into a myriad of adventures along its shoreline.
Center Hill Lake
Center Hill Lake is a glistening jewel in Middle Tennessee and stands as a living testament to the U.S. Army Corps of Engineers' 1948 dam project, serving twin purposes of flood control and electricity production. Whether you are interested in the adrenaline rush of water skiing and boating or the serene ambiance of sunbathing, Center Hill Lake offers a somewhat temperate climate year-round for a refreshingly long recreation season. Activities here include everything from fishing and camping to hiking and canoeing.
Reelfoot Lake
Tucked away in Northwest Tennessee lies Reelfoot Lake, a 15,500-acre natural marvel notable for its bayou-like ditches and the Blue Basin. Spawned by a powerful earthquake around 1811, this lake promises an unusual yet intriguing landscape. With a year-round line-up of activities, including hunting, fishing, and bird watching, and an abundance of bald eagles and ancient cypress trees dotting the scenery, your visit to Reelfoot Lake promises to be as rich in adventure as it is in history.
Douglas Lake
Immersed within the tranquil foothills of the Great Smoky Mountains, Douglas Lake opens up a world of adventurous pursuits. This impressive 28,000-acre reservoir, molded by the French Broad River and the Pigeon Rivers, is home to numerous exhilarating experiences, from boating and swimming to picnicking. Its fame is also found in the fact that it's the top spot in Tennessee for Crappie and Largemouth Bass fishing, making it an unsurpassed destination for over 1.7 million visitors each year.
Watts Bar Lake
Watts Bar Lake, a scenic reservoir on the Tennessee River, extends over 39,090 acres with a shoreline that stretches 722 miles. It's a paradise for water sports enthusiasts who delight in paddling, fishing, swimming, and camping. A scenic overlook near the Watts Bar Dam, completed hurriedly in 1942 amidst wartime urgency, presents a captivating panorama for visitors looking for great photo ops, but it's also home to countless coves, islands, and sandy beaches.
Dale Hollow Lake
Nestled on the Kentucky-Tennessee border lies Dale Hollow Lake, a reservoir boasting over 27,000 acres of clean, sparkling water. This enchanting destination, formed by the convergence of the Obey and Wolf Rivers, invites explorers to fish, boat, hunt, or simply bask in the 620 miles of untouched natural shoreline.
Tims Ford Lake
Head to Southern Tennessee to experience the beauty of Tims Ford Lake, one of the best lakes in Tennessee that was borne from the Elk River. It extends 34 miles upstream, presenting a stunning natural tapestry and sprawling waterways that are popular among canoeists, kayakers, and anglers. The lake also boasts some of the finest bass fishing territories in the Southeast and is a crucial resource for water supply and flood control, blending recreational allure with indispensable service.
Fall Creek Lake
Nestled between surrounding mountains, Fall Creek Lake unfolds a 350-acre spectacle of nature's grandeur. Make the majestic waters your playground with an array of rental options that include kayaks, paddleboards, and boats. Or, stay ashore and experience the serene mornings in a charming lakeside cabin, opening a window to one of the most scenic outdoor recreation areas in the country.
Watauga Lake
Venture into the heart of Tennessee's Appalachian Mountains to discover Watauga Lake, an elevated treasure in the Cherokee National Forest. There, amid the dense forest and cool mountain air, you'll find a variety of water activities, from tranquil kayaking to exhilarating wakeboarding. As Tennessee's highest-elevated reservoir—first dammed in 1948—Watauga Lake offers a distinctive blend of historical depth and natural splendor, all while immersing you in truly stunning lakeside scenery.
8 Most Unique Places To Kayak In The US — Stunning Beauty
Looking for a unique and thrilling way to explore the natural beauty of the United States? Look no further! From the bioluminescent bays of Puerto Rico to the rugged beauty of the Apostle Islands in Wisconsin, there's something for every adventure seeker.
The 10 Most Beautiful Hikes In The US —Discovering America
This article highlights the most beautiful hikes in the US from California to Maine. Whether you're a seasoned hiker or just starting out, there's a trail on this list that will leave you awe-inspired. So, put on your hiking boots and get ready to explore the diverse and awe-inspiring landscapes of America's most beautiful hiking destinations.
10 National Parks To Skip If You Have Young Children
This article is a must-read if you're planning a national park trip with young children! Don't get stuck in rugged terrain, limited water access, or super-long hiking distances with your kiddos! Learn about the challenges and potential dangers of visiting these parks with young children and plan your trip accordingly for a safe and enjoyable experience.