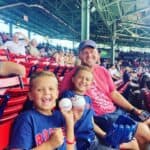 Jake Cain is an entrepreneur and writer from Cincinnati, Ohio. He spends his free time driving around the country in his late 90's conversion van, affectionately known as the "Monster Van" with his wife and 3 boys.
Music City has a large and thriving arts and culture scene, as well as notable historical landmarks dating back to the foundation of the country. It's an amazing town with tons to do.
However, with so much to do in Nashville, it's easy to forget about all the great options outside the city limits.
Whether you're a Nashville native looking for a quick getaway or a tourist looking to explore off the beaten path, you don't have to go far to find fun.
Here's a closer look at the best day trips from Nashville. They're fun adventures, no matter what the occasion, and require little in the way of driving or planning.
Mammoth Cave National Park
Did you know central Kentucky is home to one of the largest cave systems in the world? It takes only an hour and a half to reach the Mammoth Cave National Park – and it's well worth the trip.
True to its name, the Mammoth Cave is one of the largest cave systems in the world. Over 400 miles of passengers and chambers are known, with a significant network of untold size yet to be properly explored.
Established as a National Park in 1941, you'll find plenty of fun activities and guided tours. Learn about the caves with a well-lit tour (options range from one to six hours).
Highlights of the caves include
Grand Avenue
Frozen Niagara
Fat Man's Misery
If you're feeling adventurous, you can take a group tour where everyone has their own lamps. For the ultimate caving experience, sign up for a Wild Tour, which takes you into dark, muddy tunnels.
Land Between the Lakes
One of the largest tracts of undeveloped forest on the entire East Coast is located in Western Kentucky and Tennessee, just an hour and forty-five minutes from Nashville.
The Land Between the Lakes National Recreational Area is 170,000 acres of forests, wetlands, and open space. With over 300 miles of shoreline for camping and 500 miles of trails for hiking, you'll find something new every time you visit.
Bird watchers flock here, too. The park is home to over 240 bird species. Visit in August to see all the hummingbirds!
Lincoln Boyhood Home at Knob Creek
Young Abe lived here for many years as a toddler and young boy. He wrote fondly of his time growing up on Knob Creek Farm, describing his days carrying wood, drawing water, and learning how to talk.
It takes just two hours to get there from Nashville. Knob Creek Farm features both Lincoln's Boyhood Home Unit and a neo-classic Memorial Building.
The cabin is a refurbished version of the original structure, with an incredible eye for accuracy, including genuine antiques.
It's open year-round and affordable. Your family can experience history right in their own backyard.
The US Space and Rocket Center
Blast off two hours south to Huntsville, home of the US Space and Rocket Center, one of the largest space flight museums in the world.
Check out the 1,500 permanent artifacts, including hardware from the original Apollo Program, real Space Shuttles, early Army aircraft, and more.
Enjoy a multitude of interactive exhibits, too. Play with light beams, look through telescopes, ride the G-force accelerator, and more. It's fun for the whole family.
If your youngster is a science fan, visit the museum on the second Saturday of the month for Saturday Scientist, an activity-filled series for kids between the ages of six and nine.
Bourbon Trail
Head into Kentucky for a bourbon-tasting experience like no other. The Kentucky Bourbon Trail is a self-guided tour of 18 famous and historic distilleries throughout the Bluegrass State.
When you sign up for a tour, you get a "whiskey passport." Each visit to a distillery earns you a fun stamp.
Completing the entire tour takes about four days and requires traveling throughout Louisville, Bardstown, and the Lexington area. If you're interested in a day trip, you can pick a distillery or two for a quick adventure.
Aside from tasting lots of whiskeys, you'll also learn about the fascinating history of bourbon production throughout Kentucky. Distilleries on the tour include Heaven Hill Distilleries, a large family-owned operation, Rickhouse Y, and the Parker Beam Tasting Barrel.
Kentucky Action Park
Family fun and adventure is just an hour and a half away at the Kentucky Action Park and Jesse James Riding Stables. It's a large outdoor activity park for families featuring horse riding, go-karts, mini-golf, rafting, twin zip lines, and the only alpine slide in the state.
The Jesse James Riding Stables is the most popular attraction. During the summer, guided trail rides start every half-hour, so you don't need to worry about reservations. Kids as young as two can ride with an adult, making the tour fun for the whole family.
With over 500 acres of trails, the area is filled with beautiful vistas and fascinating caves. Back in the days of the Wild West, outlaw Jesse James and his gang hid from the law in this area, and you can visit these hidden spots today. (You can also tour some caves by foot.)
When you're ready to horse around and have some fun, the Kentucky Action Park is a favorite for family outings, kids' birthday parties, and other groups.
Tennessee Aquarium
If you're looking for the best undersea adventures in the area, drive two hours to the Tennessee Aquarium. For over 30 years, it's remained a popular mix of fun and education for families and animal-lovers of all ages.
The Aquarium is astonishingly diverse, with over 12,000 animals across 800 species. Exhibits are divided into two distinct buildings:
River Journey
Ocean Journey
River Journey includes a variety of regional exhibits related to the Mississippi Delta, Tennessee River, and Appalachia. Check out Rivers of the World for a close-up view at some of the biggest crawfish, fish, and other freshwater creatures on the planet!
Ocean Journey is equally magical (and educational). The biggest draw is the Secret Reef, teeming with exotic species such as bonnethead sharks, sand tigers, and green sea turtles.
You can also check out the Boneless Beauties featuring invertebrates like jellyfish. If you're interested in seeing something cuter, Penguins' Rock has two kinds of penguins.
Hell on Wheels
You've never seen Nashville in quite this way. Billed as "transpotainment," Hell on Wheels is a military truck party tour. You and your group climb into the back of the six-wheeled military troop transport vehicle and then hit the town for a night of fun.
Two tour options are available. A private tour of six people can reserve the entire truck for a 1.5-hour tour of the city, or smaller groups can be placed together to run a route.
The back of the truck has a removable cargo cover so you can stare up at the sky and look down on passing motorists. It's a true party bus with a loud sound system, ice, and even a VIP party concierge. That's right — it's someone's job to ensure your group has fun.
It's a great option for celebrating with friends or entertaining out-of-town guests. Even better, the company dedicates 2.5% of its profits to veteran organizations.
Carter House
Nashville and the surrounding area is rich with Civil War landmarks, with the Carter House a local favorite. Located about 20 miles from the city, it's a simple farmhouse with a fascinating history.
On November 30, 1864, the Carter House found itself right smack in the middle of the Battle of Franklin, with the defending Union Army on one side and attacking Confederates on the other.
Today, the house looks almost identical to how it did that today. It's decorated with furnishings and relics appropriate to the time period – plus over 100 bullet holes from the historic battle.
Aside from Carter House, the grounds also include nearby Carnton Plantation and McGavork Confederate Cemetery. The Plantation has a storied and bloody history as a field hospital during the war, while the cemetery has over 1,500 graves of Confederate soldiers.
Nine types of tours are offered, including tours that focus on slavery, the Civil War, the battlefields, and the individual buildings. Most tours take about an hour, with a few extending into 90 minutes.
Overall, it's a fascinating, educational, and sometimes sobering look at a key Civil War battle and the larger climate of the country at the time.
Great Smoky Mountains
American's most visited national park is only three hours east of Nashville. While that's a bit longer than a typical day trip, the scenic drive is a big part of the fun. You'll marvel at the lush forests and tall mountains.
As for the Great Smokies themselves, it's easy to see why they're known the world over. Reaching as high as 6,500 feet, they're truly a natural marvel.
With over 900 miles of trails, biking and hiking are available for everyone of all skill levels. In the winter, cross-country and downhill skiing is available.
Nature lovers will delight at the diversity found in the park, which is home to black bears, wildflowers, and a stunning range of additional flora and fauna.
Murfreesboro
A short 40-minute drive southwest takes you to Murfreesboro, a medium-sized city with a large-sized role in Tennessee history.
Between 1818 to 1826, Murfreesboro was the capital of Tennessee, but it lost that position by a single vote, and the capital moved to Nashville.
Today, the city is a dynamic day trip destination with a variety of historical landmarks including the:
Rutherford County Courthouse
Oaklands Historic House Museum
Cannonsburgh Pioneer Village
The Connonsburgh Pioneer Village is a popular favorite. It's a reconstructed pioneer village that accurately depicts Tennessee's life between the 1830s through the 1930s. Explore and interact with the blacksmith shop, schoolhouse, general store, chapel, and more.
Knoxville
Why not hop over to Knoxville for a day of eating, sightseeing, and other fun adventures? Only three hours away, Tennessee's third-largest city boasts a wide range of things to do.
Where to start? For a day trip, Sunsphere Tower is a popular option. Built for the 1982 World's Fair, it's an awe-inspiring 266 feet tall. Check it out for free any day of the week.
Knoxville's an easy enough drive that you can head over for a day at the Knoxville Museum of Art, a night at the Bijou Theater, or to watch a game at the University of Tennessee. While you're in town, pick up some fresh veggies in Market Square.
Andrew Jackson's Home (The Hermitage)
Did you know Andrew Jackson is your neighbor?. The former home of the seventh President is just a few miles east of Nashville.
Originally built in 1819, and then rebuilt in 1834 after a fire, the Hermitage is a beautiful architectural manor filled with history.
Today, the home is a museum and activity center. Tour the manor to learn more about its history, or enjoy yoga and other activities on the grounds. You can even watch an authentic game of vintage baseball.
Graceland
At 3.5 hours, it pushes the limits of a day trip, but we'll make an exception for the King. The Elvis Presley Memphis Complex is an experience you can't find anywhere else.
Take the audio-guided tour through Graceland Mansion, check out his costumes, and marvel at his luxury car collection.
For the full Elvis experience, make your next stop Beale Street, home to Sun Studio, where Elvis recorded many of his hits. It's a day trip fit for a King!
You don't have to travel far to find fun for you, your friends, and your family. As great as Nashville is, it's also fun to get out of town a bit to visit a historical site, take a tour of somewhere cool, or hang out in nature. No matter what type of day trip you're looking for, Nashville delivers.
20 Thrilling Florida Vacation Spots
Ready to plan your next vacation in sunny Florida? Here are the highlights of the 20 best vacation spots in the state! From the vibrant nightlife of Miami to the laid-back charm of Clearwater, there's something for everyone. Whether you're looking for family-friendly activities, high-end experiences, or unique adventures, this article has got you covered. So, pack your bags and get ready to soak up the sun and fun in the Sunshine State!
15 Virginia Vacation Spots Perfect For Exploring History
Explore the best vacation spots in Virginia with this must-read article! From the historical charm of Williamsburg to the breathtaking beauty of Shenandoah National Park, there's something for everyone. Don't miss out on the top attractions, outdoor adventures, and unique experiences that Virginia has to offer.
Top 15 Ohio Vacation Spots: Vibrant Cities & Aesthetic Parks
Ready to discover the best vacation spots in Ohio? Look no further than this article, which highlights the top destinations in the state, from the vibrant cities of Cleveland, Cincinnati, and Columbus to the scenic Hocking Hills State Park. Explore the great outdoors, enjoy cultural activities, and indulge in local cuisine and attractions. So, pack your bags and get ready to experience the diverse and exciting vacation spots that Ohio has to offer!
Picturesque Lake And Mountain Top Views: 16 Michigan Vacation Spots
Discover the best Michigan vacation spots with this ultimate guide! From the charming university town of Ann Arbor to the breathtaking Pictured Rocks National Lakeshore, there's something for everyone. Whether you're looking for outdoor adventures, cultural experiences, or romantic getaways, Michigan has it all.