Stephanie is a cherished member of the Sampling America writing team, dedicated to crafting captivating narratives that transport readers to thrilling adventures across the country and beyond.
Minnesota is well-known as a state full of excellent outdoor spaces, and Minneapolis is no exception. The city is part of the "Twin Cities" along with the state capital of St. Paul.
Divided by the Mississippi River, the area is known for its stunning lakes and parks. This outdoorsy city has plenty of well-known lakes, so follow along to find the best bodies of water and outdoor spaces to visit with your family.
Lake of the Isles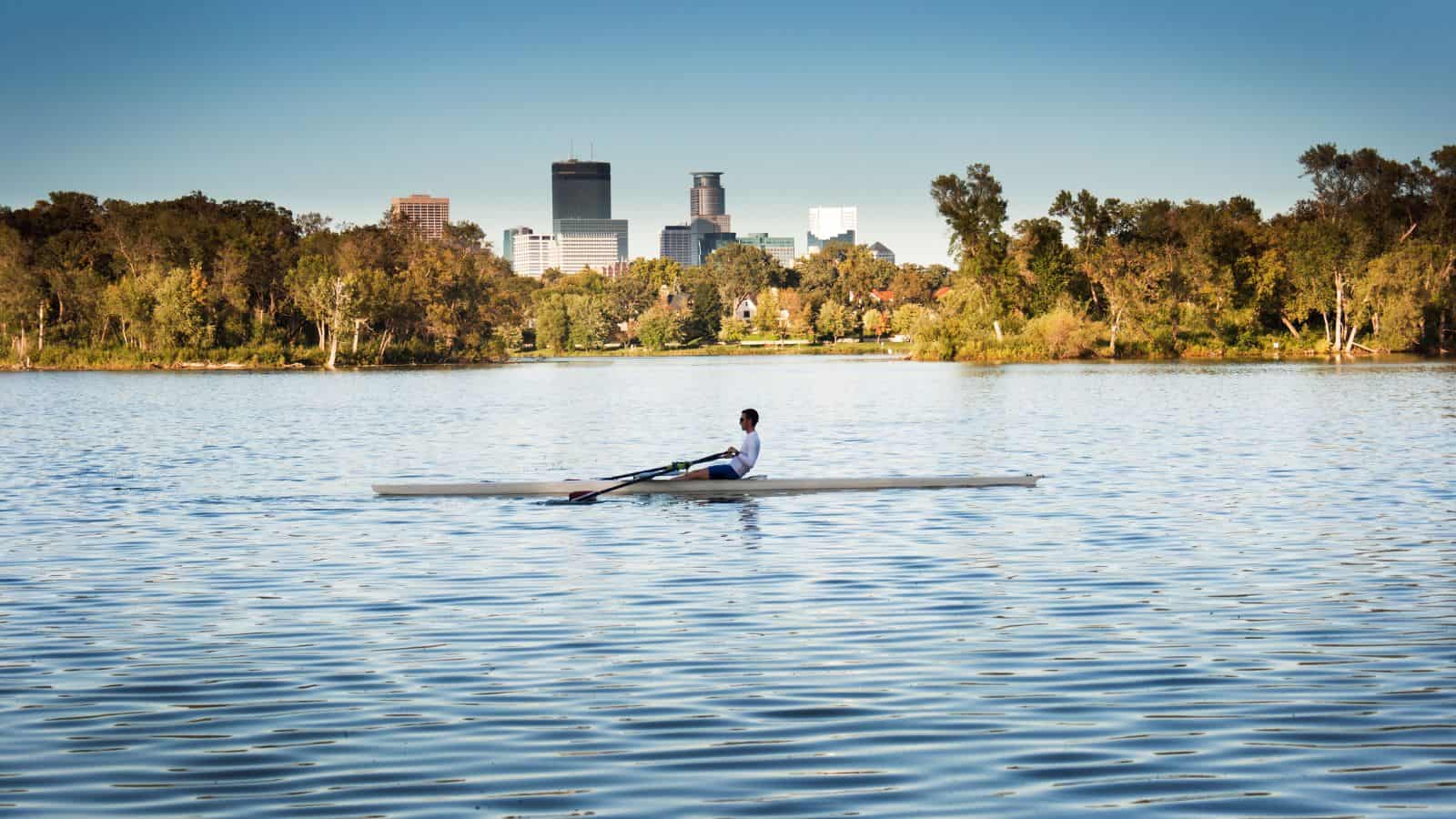 Located in the Uptown region of Minneapolis, Lake of the Isles is a stunning body of water that connects to the famous Bde Maka Ska. With dozens of small islands and a long, curving shape, this lake is the perfect place to rent a canoe or a paddleboard and explore the area.
Surrounding the lake are plenty of biking and hiking paths. Guests can enjoy this wonderful lake year-round, with ice hockey and skating available in the winter when the shallow lake freezes over.
Lake Vermilion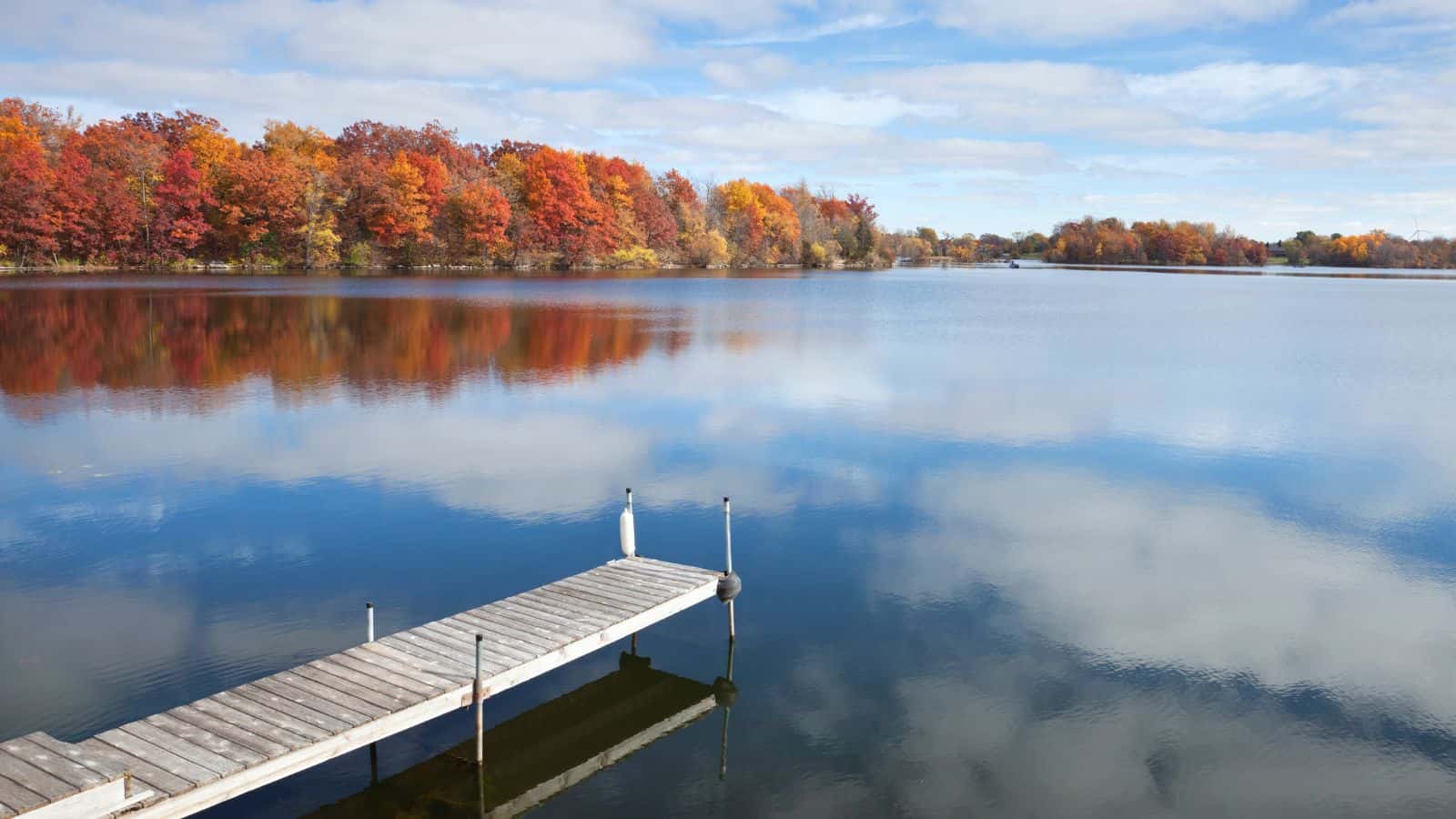 Known as one of the best freshwater lakes in Saint Louis Country, Lake Vermilion was re-named by French fur traders in the late 1800s.
This large lake sits on 15,000 hectares of water and ranks as the 5th largest lake in Minnesota. It's a well-known spot for locals but always welcomes out-of-town guests. One of the most beautiful lakes in the U.S., Lake Vermilion is a must-see destination when traveling through the Midwest.
Lake Minnetonka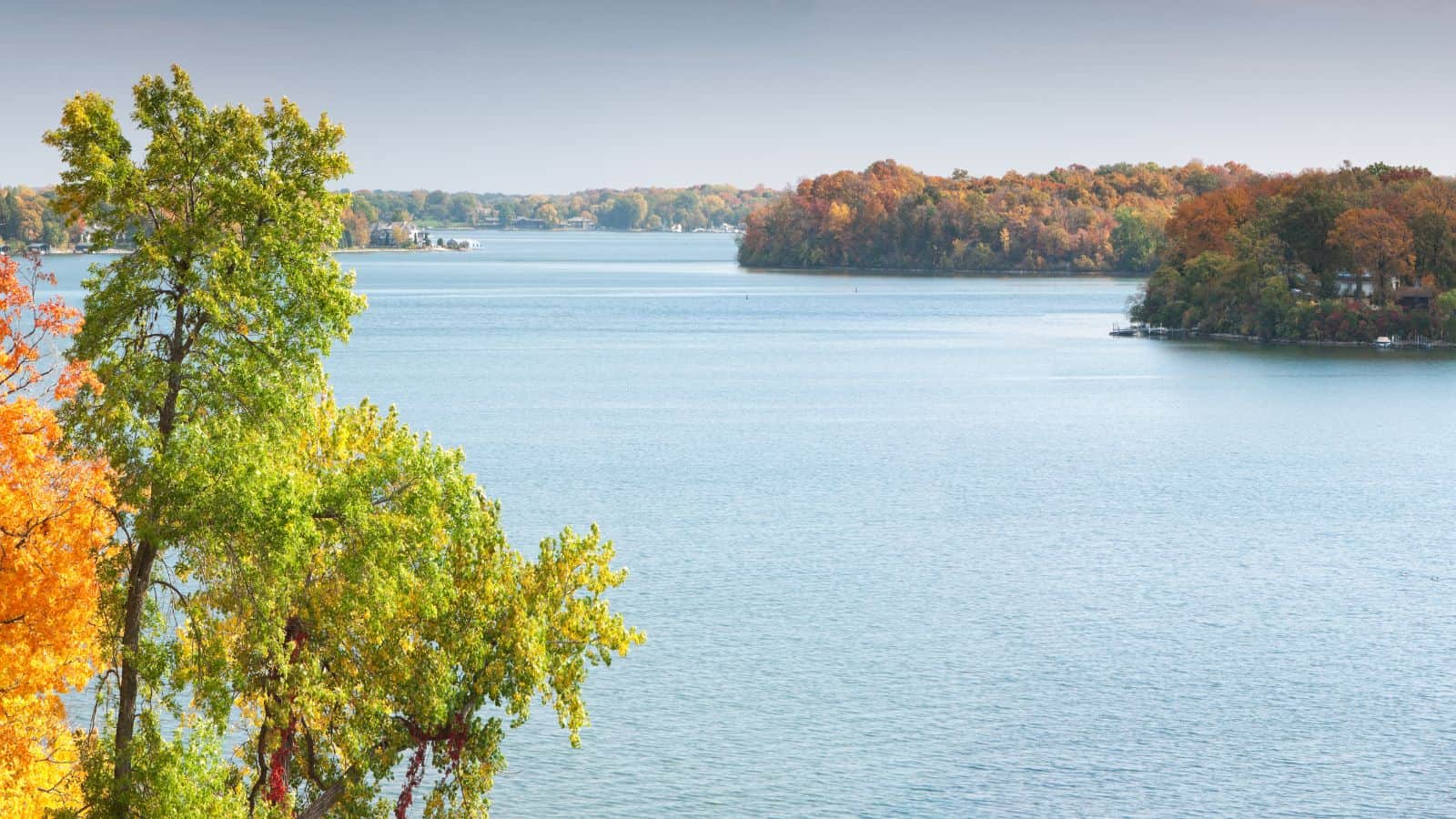 This stunning lake is separated into two halves, the Lower Lake in the east and the Upper Lake on the west side; it also contains more than 18 islands and 20 bays full of cabins and vacation homes.
The lakefront property here does not come up for sale very often. However, many people will rent out their summer lake house to visitors for a fee. Enjoying this stunning lake in a private cabin is a breathtaking experience.
Bde Maka Ska
Only 10 minutes outside of Minneapolis, this stunning lake is well-known for its water sports, such as fishing, boating, paddle boarding, and sailing.
In the winter, this lake opens up for ice fishing, hockey, and ice skating classes for kids. The stunning shoreline and excellent hiking trails around the lake's perimeter draw visitors all year round.
Lake Pepin
Lake Pepin is about an hour and 15 minutes outside Minneapolis, making it the perfect distance for a day trip to a beautiful outdoor lake. The site is well-known for water skiing, so be sure to pack your skis to take part in this decades-long tradition.
The hikes in this area are also famous for their lookout spots that offer a vast view of the area.
Lake Superior
Lake Superior is the state's largest lake and the world's biggest freshwater lake. This great lake shares a border with Canada and offers hundreds of miles of shoreline brimming with relaxing beaches and fun activities.
The portion of Lake Superior that sits inside of Minnesota is known as the North Shore; it has cobblestone beaches, forested hills, and stunning rocky cliffs.
Lake Harriet
Lake Harriet is a part of a larger chain of lakes in the city. This small body of water might have a limited amount of space. However, the 2.7 miles of shoreline offers plenty of outdoor activities as well as a serene view of a calm lake.
In the winter, guests can expect to enjoy snowshoeing, ice skating, and hockey as the shallow lake freezes over and offers a perfectly flat surface.
Mille Lacs Lake
This popular local spot is well-known for having a healthy fish population. People come here from all over the state to fish for walleye, muskie, pike, and bass.
North of the famous Twin Cities, this lake is a popular stop that encompasses Minnesota culture: fishing, hockey, and camaraderie.
Leech Lake
Just a three-hour drive from the twin cities, Leech Lake sits in the Chippewa National Forest and is one of the most beautiful lakes in the area.
People come here from all around to enjoy the pristine waters and majestic islands that sit along the lake's bays.
8 Most Unique Places To Kayak In The US- Stunning Beauty
Looking for a unique and thrilling way to explore the natural beauty of the United States? Look no further! From the bioluminescent bays of Puerto Rico to the rugged beauty of the Apostle Islands in Wisconsin, there's something for every adventure seeker.
The 10 Most Beautiful Hikes In The US- Discovering America
This article highlights the most beautiful hikes in the US from California to Maine. Whether you're a seasoned hiker or just starting out, there's a trail on this list that will leave you awe-inspired. So, put on your hiking boots and get ready to explore the diverse and awe-inspiring landscapes of America's most beautiful hiking destinations.
10 National Parks To Skip If You Have Young Children
This article is a must-read if you're planning a national park trip with young children! Don't get stuck in rugged terrain, limited water access, or super-long hiking distances with your kiddos! Learn about the challenges and potential dangers of visiting these parks with young children and plan your trip accordingly for a safe and enjoyable experience.