Daniel is a copywriter who has well and truly been bitten alive by the 'travel bug'. After ticking off several North American National Parks and exploring Europe by train, his sights are now set on South East Asia. Usually with at least one camera locked and loaded, you'll find Daniel wherever there are mountains, lakes or beaches.
From the infamous Roswell incident in the USA to the mysterious lights of the Hessdalen Valley in Norway, the world is dotted with locations that have become synonymous with UFO sightings and conspiracy theories.
Join us as we travel around the world to discover these alien hotspots!
Roswell, New Mexico, USA
The Roswell incident is one of the most well-known UFO events in history. In July 1947, a mysterious object crashed on a ranch near Roswell, and the U.S. military initially claimed it was a weather balloon but later changed the story to a "Project Mogul" balloon. The incident has sparked decades of speculation and conspiracy theories, making Roswell a pilgrimage site for UFO believers.
Area 51, Nevada, USA
Area 51 is a highly classified U.S. Air Force facility located in the Nevada desert. It has been the subject of numerous UFO conspiracy theories, with some believing it to be a center for reverse-engineering alien technology and harboring crashed UFOs. While the facility is off-limits to the public, the surrounding area, especially along the Extraterrestrial Highway, attracts tonnes of UFO enthusiasts and believers.
Wycliffe Well, Australia
Wycliffe Well is a remote roadhouse and caravan park located in the Northern Territory of Australia. It has gained a reputation for being one of the top spots in the country for UFO sightings. The owners of the Wycliffe Well Holiday Park claim that visitors often report seeing strange lights and objects high above in the sky.
Rendlesham Forest, England
In December 1980, several U.S. Air Force personnel stationed at the RAF Woodbridge base reported witnessing unusual lights in Rendlesham Forest. The incident, often referred to as "Britain's Roswell," remains one of the most significant UFO events in the UK and has sparked ongoing investigations and debates.
Hessdalen, Norway
The Hessdalen Lights are unexplained light phenomena that have been observed in the Hessdalen Valley since the 1980s. Scientists and UFO researchers have studied these lights, and while various natural explanations have been proposed, they remain a mystery and continue to attract visitors and UFO enthusiasts.
Sedona, Arizona, USA
Sedona is known for its beautiful red rock formations, but it also has a reputation as a UFO hotspot. Many believe the area's unique geological features, combined with spiritual energy vortexes, make it an attractive location for extraterrestrial activity.
UFO Watchtower, Colorado, USA
The UFO Watchtower is located in the San Luis Valley, which is known for a high number of reported UFO sightings. The watchtower offers a platform for skywatching, and visitors often camp nearby in the hope of witnessing unusual aerial phenomena.
Capilla del Monte, Argentina
Capilla del Monte gained prominence in UFO circles after a series of sightings in the 1980s. The nearby mountain, Cerro Uritorco, is believed by some to be a UFO base and the annual Alienigena UFO conference attracts enthusiasts from all over the world.
Teotihuacan, Mexico
Teotihuacan is an ancient city that flourished in pre-Columbian times. Some UFO enthusiasts speculate that the pyramids and structures in Teotihuacan were built with extraterrestrial assistance, attributing their construction to advanced alien technology.
Bonnybridge, Scotland
Bonnybridge has earned the reputation of being the "UFO capital of Scotland" due to its unusually high number of reported UFO sightings. The town's proximity to the Falkirk Triangle, an area known for numerous UFO encounters, adds to its allure for UFO enthusiasts.
The 16 Best National Parks to Visit in June For Summer Fun
Are you looking for the perfect summer adventure? Look no further than these top national parks to visit in June! From the stunning wildflower displays at Lassen Volcanic National Park to the world-class whitewater rafting at New River Gorge National Park, this article provides insider tips and recommendations for an unforgettable outdoor experience. Don't miss out on the chance to explore these breathtaking natural wonders during one of the best months of the year!
6 National Parks To Avoid This Summer (And The Alternatives)
Are you planning a summer trip to a national park but want to avoid the crowds? Look no further than this article, which provides insider tips on which popular national parks to avoid and offers recommendations for six alternative destinations that offer unique experiences and stunning natural beauty. From exploring rugged peaks and pristine lakes at North Cascades National Park to discovering the geological history of Capitol Reef National Park, this article has everything you need to plan an unforgettable outdoor adventure this summer.
Best 16 Utah Vacation Spots
Are you looking for an unforgettable vacation spot with breathtaking natural beauty? Look no further than Utah! With stunning national parks like Zion and Bryce Canyon, as well as unique attractions like the Homestead Crater and Dead Horse Point, Utah has something for everyone. This article provides insider tips and recommendations for the best places to visit in Utah, from hiking to skiing to soaking in natural hot springs. Don't miss out on the chance to explore this incredible outdoor playground!
5 Waterfalls in Zion National Park For A Fabulous Day Out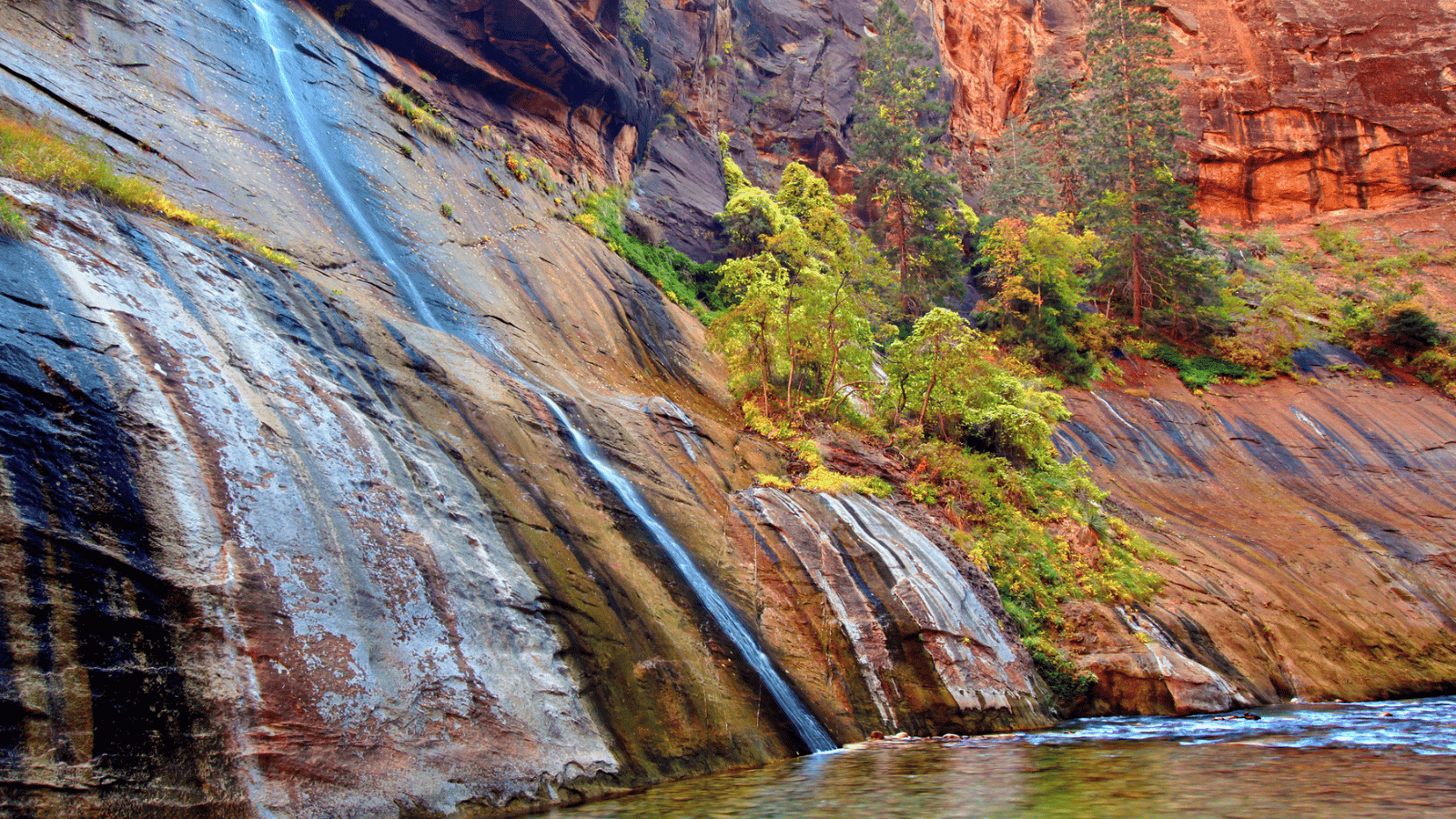 Are you a nature enthusiast looking for an outdoor adventure that will take your breath away? Look no further than Zion National Park in southwestern Utah! This article explores the park's stunning waterfalls, including the moderate hike to Archangel Falls and the more challenging Upper Emerald Pools. But that's not all – the article also highlights other natural attractions in the park, such as The Great White Throne and the Court of the Patriarchs. Don't miss out on the chance to explore this gorgeous landscape and experience the beauty of Utah's unique natural wonders!