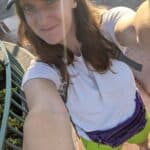 Kelsey is a freelance writer based in Southern Virginia. She enjoys traveling with her family to destinations from national parks to amusement parks and loves sharing tips and stories from along the way.
Miami is known for its vibrant nightlife, beautiful beaches, and hot weather. However, you may be surprised to learn that tons of celebrities got their start in this city, too. Check out these famous people who hail from the Magic City.
Enrique Iglesias
Enrique Iglesias, bestselling Spanish singer and songwriter, was born in Madrid, Spain. However, after his grandfather was kidnapped by a Basque nationalist group in 1981, Enrique and his brother were sent to Miami to live with their father for their safety. There, he graduated from Miami's Gulliver Preparatory School.
Oscar Isaac
Star Wars actor Oscar Isaac was born in Guatemala City, Guatemala, but emigrated to the United States when he was just five months old. His family eventually settled in Miami, where he grew up. He studied performing arts at Miami Dade College and then eventually attended The Julliard School.
DJ Khaled
DJ Khaled was originally born in New Orleans, Louisiana but became famous as a Miami-based radio hype man. Has has released 13 albums and has a 14th album scheduled to be released in 2023. He's also an actor known for Bad Boys for Life, Charlie's Angels, and more.
Dwayne Johnson
Actor and wrestler Dwayne Johnson was born in New Jersey and moved around during his young life including living in Auckland, New Zealand, and several US states including North Carolina, Connecticut, Tennessee, Hawaii, and Pennsylvania. He eventually attended the University of Miami on a full athletic scholarship. He began his professional wrestling career in 1996, the year after graduating from college, and began to find box-office success as an actor starting in 2011.
Sidney Poitier
Sidney Poitier was an acclaimed American and Bahamian actor who was born in Miami in 1927 when his family was visiting there, automatically making him a citizen. He grew up in the Bahamas but moved back to Miami at age 15. Poitier is known for his roles in Porgy and Bess, A Raisin in the Sun, Guess Who's Coming to Dinner, In the Heat of the Night, and more.
Jason Derulo
Jason Derulo was born Jason Desrouleaux to Haitian parents in Miramar, Florida, a suburb of Miami. He began singing and writing songs at a young age, attending performing arts schools in Florida. Derulo has released 5 studio albums and has been seen on screen as a judge for So You Think You Can Dance, a guest actor in Empire, and in the film adaptation of Cats.
Gloria Estefan
Gloria Estefan was born in Havana, Cuba in 1957, but due to the Cuban Revolution, her family fled to the United States when Estefan was just two years old. Her family settled in Miami, where her mother worked as a teacher for Dade County Schools. Estefan attended the University of Miami.
Al Capone
Al Capone was born in New York and may be known as a Chicago mob boss, but he died in Miami Beach, Florida. After suffering from reduced mental capacity due to syphilis, Capone was released from prison due to his failing health. He spent the end of his life with his wife and grandchildren and passed away in Miami Beach in 1947.
Sean Kingston
Jamaican-American singer and rapper Sean Kingston was born in Miami in 1990. His family moved back to Jamaica when he was six, but Kingston returned to the US when he was in high school. Kingston has a five-album discography.
Flo Rida
Tramar Dillard, better known by his stage name of Flo Rida, was born in Miami Gardens, Florida. He has sold over 80 million records worldwide and has released four studio albums.