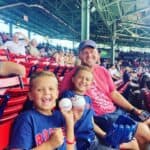 Jake Cain is an entrepreneur and writer from Cincinnati, Ohio. He spends his free time driving around the country in his late 90's conversion van, affectionately known as the "Monster Van" with his wife and 3 boys.
Can you guess this city?
The manufacturing turned service-oriented city is home to dozens of famous (and infamous) figures from Edgar Allan Poe to Frank Zappa and John Waters to Babe Ruth. It's also known as Charm City, and not because of Duff Goldman's incredible cakes.
This city is home to two professional sports teams, an opera house, 72 distinct historic districts, and two internationally renowned art museums. You can find more public statues and monuments per capita here than in any other city in America.
Do you know the answer? If you guessed Baltimore, Maryland, you're correct! Baltimore is a thriving, diverse, and lively center of commerce. Though there's plenty to do in Baltimore, sometimes you just need a day away. Thankfully, you have so many options within a stone's throw of downtown.
Chesapeake Beach
Built along the southern edge of Chesapeake Bay, Chesapeake Beach is a bay town with plenty of charm. Walking the beaches and taking in the quaint community, you won't believe you're only an hour away from the bustle of Baltimore.
Nature lovers will appreciate the beauty and history of Chesapeake Beach's famed trails and Veteran's Memorial Park. Make your way to the waterfront where you can charter boats and explore the Bay.
It may seem strange for a bay town to have a water park, but Chesapeake Beach Water Park is a staple in the community. People of all ages will love to cool off in the massive water park. The facility hosts several events (including adult swims), offers swim lessons and holds summer camps for kids.
Bonus tip: The town hosts several popular events throughout the year, including a Stars and Stripes Festival and Taste the Beaches. You'll face larger crowds during these high-traffic events, but you won't regret it!
Antietam National Battlefield
Several famous battle sites surround the city of Baltimore, including one of the most infamous.
Just over an hour from Baltimore is the Antietam National Battlefield, a somber but breathtaking reminder of a dark time in America's history.
On September 17, 1862, the Confederate Army of North Virginia invaded the North. Troops from both sides fought the Battle of Antietam, which resulted in the bloodiest day in American history. More than 23,000 soldiers were killed or wounded in action or went missing.
The Battle of Antietam led to Abraham Lincoln's Emancipation Proclamation. Though tragic, this battle marked a turning point in the Civil War and altered American history forever.
You can walk through history, hike the area around the battlefield, and take part in special events throughout the year. Be sure to stop by Dunker Church and the National Cemetery to learn more about the area and how the Union managed to defeat the Confederates.
Bonus tip: If you're looking for a history challenge, skip the guided tours and opt for a self-guided tour so you can try the Battlefield Scavenger Hunt.
Annapolis, Maryland
Annapolis is another phenomenal destination set on the Chesapeake Bay. Less than an hour from Baltimore, you can explore history from a different perspective.
Set on the water, Annapolis has several districts with unique personalities and plenty of arts, shopping, history, and dining to appease everyone.
Historic London Town and Gardens will appeal to anybody intrigued by history, archaeology, horticulture, or any combination of the above. Tour a house from 1760, discover an ongoing archaeological investigation, and peruse an eclectic collection of native and exotic plants.
Annapolis is also the home of the United States Naval Academy. The Academy is open to the public and offers guided tours of the campus. If you time it right, you might catch the noon formations during your visit!
Nature lovers can find peace along the shores of the bay by visiting Sandy Point State Park. The largest beach in the area is perfect for swimming, picnics, and wildlife observation.
Appalachian Trail Museum
If you're willing to drive a few hours, the Appalachian Trail Museum is almost a perfect blend of history and nature. Located in Pine Grove Furnace State Park, the museum sits near the midpoint of the Appalachian Trail.
Step into history and learn about the Ironmasters, Pine Grove general store, and the Old Mill. A famous stop for hikers, the museum, and surrounding buildings were painstakingly restored by volunteers and house artifacts from early hikers.
St. Michaels, Maryland
Sailing, antiquing, and history, oh my! You only have to travel a little over an hour from Baltimore to find the charming town of St. Michaels.
If you like tours, St. Michaels is the place for you! Try the Chesapeake Ghost Tours for a unique take on the town's history. Not your cup of tea? Embark on a narrated historical cruise with Patriot Cruises.
Outdoorsy folks can take to the trails – via land or water! Rent bikes, kayaks, or paddleboards if you don't feel up to hoofing it around town. There's plenty of gorgeous scenery to appreciate during your visit.
Bonus tip: Chocolate lovers may want to plan a visit for March when St. Michaels hosts a ChocolateFest.
Hershey, Pennsylvania
What's better than an amusement park? A chocolate-themed amusement park, of course! If you missed the ChocolateFest in St. Michaels, you could still appease your chocolate cravings with a short drive to Hershey, Pennsylvania.
That's right, Hershey Park is a part amusement park, part chocolate factory, and all fun.
Spend part of your day hopping from ride to ride. Rollercoaster fans will love the Great Bear and the Comet. Relax on the Dry Gulch Railroad or cool off on the Breakers Edge Water Coaster.
When your thrill-seeking side is sated, head over to Hershey's Chocolate World to create your own candy bar, take a chocolate tour or experience the 4D Chocolate Movie.
Your Hershey Park admission also includes access to ZooAmerica, an 11-acre zoo that is home to more than 200 animals! ZooAmerica offers tours, special educational events, and behind-the-scenes tours.
Don't forget to keep an eye out for Hershey characters, like Milk Dud, Reese, and Rolo! Different characters stroll the park and host "meet and greet" throughout the day.
Washington D.C.
If you like the hustle and bustle of Baltimore but are itching for a change of scenery, take a short drive to the Capitol. Washington D.C. is less than an hour from Baltimore (maybe more with traffic), and it may be just what you need.
It's probably best to start and end your day with national monuments and memorials. In truth, you could dedicate a day to walking the National Mall. Try to stay long enough to see the memorials and monuments at night. You won't regret it.
Are you looking for museums? There are dozens of museums in Washington D.C., and many of them offer free admission. You can't go wrong with the Smithsonian Institution museums sprinkled around the Capitol, but there are many other interesting and unique options (like the International Spy Museum).
Washington D.C. may be known for government secrets, but visitors can experience some of the city's other hidden gems. Paying tribute to the era of Prohibition, D.C. is home to several speakeasy bars and hidden cocktail lounges. We suggest you try Nocturne and The Mirror.
Arlington, Virginia
Arlington, Virginia is just across the Potomac River from Washington D.C., so it's often linked with trips to the Capitol. However, Arlington is a day trip on its own with plenty of history, shopping, and entertainment to captivate you.
The Marine Corps War Memorial, U.S. Air Force Memorial, and Women in Military Service for America Memorial are all located in Arlington. You can also visit the National 9/11 Pentagon Memorial.
Perhaps the most famous historical site in Arlington National Cemetery, the final resting place of more than 400,000 service members, and President John F. Kennedy. Plan your visit so you can witness the changing of the guard at the Tomb of the Unknown Soldier.
Mount Vernon
Not far from downtown Baltimore, you can step back in time and walk the same paths as George Washington once did. Mount Vernon, Washington's estate, serves as a popular tourist destination that allows us to connect with America's first President and his family.
Mount Vernon feels like a series of interactive, educational museums. There are dozens of exhibits and demonstrations to experience during your visit.
Walk the grounds, explore the gardens, and visit the Pioneer Farm to see what life was like on the plantation during Washington's time. You can also visit a reconstruction of Washington's distillery and gristmill.
Mount Vernon also serves as the final resting place of George and Martha Washington. You can visit the original tomb where President Washington was entombed until 1831 when he and several family members were moved to the New Tomb.
There is an active, ongoing archaeological survey on Mount Vernon's Slave Cemetery as researchers work to document those buried onsite. You can attend a wreath-laying presentation each day to pay homage to the community of enslaved people who lived, worked, and died at Mount Vernon.
Bonus tip: Make reservations in advance to participate in wreath-laying ceremonies.
Cape May
At three hours, Cape May is a slightly longer drive from Baltimore, but it's well worth your while. Since the late 18th-century, Cape May has welcomed tourists to explore the charming streets, nature trails, lighthouses, and beaches.
The southernmost point in New Jersey, Cape May is located at the point where Delaware Bay meets the Atlantic Ocean. It's known for clean, beautiful beaches that host a variety of events, including evening flag ceremonies at Sunset Beach.
When you've had enough excitement and sun (or if Mother Nature is not cooperative), check out some of Cape May's indoor attractions. Since it's a resort destination, they have more than their fair share of luxurious spas to help you relax and unwind.
Cape May also caters to history buffs with several museums (we like the Cape May Fireman's Museum and Emlen Physick Estate). You can also visit the Cape May Lighthouse and the World War II Lookout Tower.
Bonus tip: Adults may enjoy the Tastings & Tours opportunity that includes three stops at wineries, breweries, and distilleries plus lunch at a local restaurant.
Gettysburg National Military Park
We already mentioned Antietam, but there's another major Civil War battlefield just over an hour from Baltimore – Gettysburg.
Antietam may have been the bloodiest day in American history, but Gettysburg was the bloodiest battle. It also inspired the famous "Gettysburg Address" given by President Abraham Lincoln.
If you get excited about history, Gettysburg is a must-see site with incredible programming, including demonstrations. Reenactors bring history to life and pay tribute to the importance of Gettysburg.
Bonus tip: President Dwight D. Eisenhower's home and farm are close to the Gettysburg Battlefield. If you plan ahead, you can secure tickets for a tour.
Philadelphia, Pennsylvania
History and culture collide in Philadelphia. Known as the City of Brotherly Love, Philadelphia is home to several historic landmarks, pop culture icons, and curiosities that will thrill you.
Philadelphia is home to a few significant historical sites. The National Constitution Center is an interactive museum and center for civic education. Independence Hall is home to the Liberty Bell and happens to be the famous building where the Declaration of Independence and the Constitution were signed.
The Philadelphia Museum of Art is a popular attraction, but not just for world-class art. Movie buffs may recognize the front steps from Rocky III. Why not take a turn jogging those famous stairs yourself?
Eastern Pennsylvania State Penitentiary may be America's most historic prison. The prison once housed some of our most infamous criminals but is little more than a ruin today. However, it is open for tours and houses several exhibits, including Al Capone's cell.
Bonus tip: Don't miss out on the Reading Terminal Market. More than 80 merchants create a maze of eclectic dealers peddling awesome food and unique wares.
9 Day Trips From Virginia Beach Full of Rich History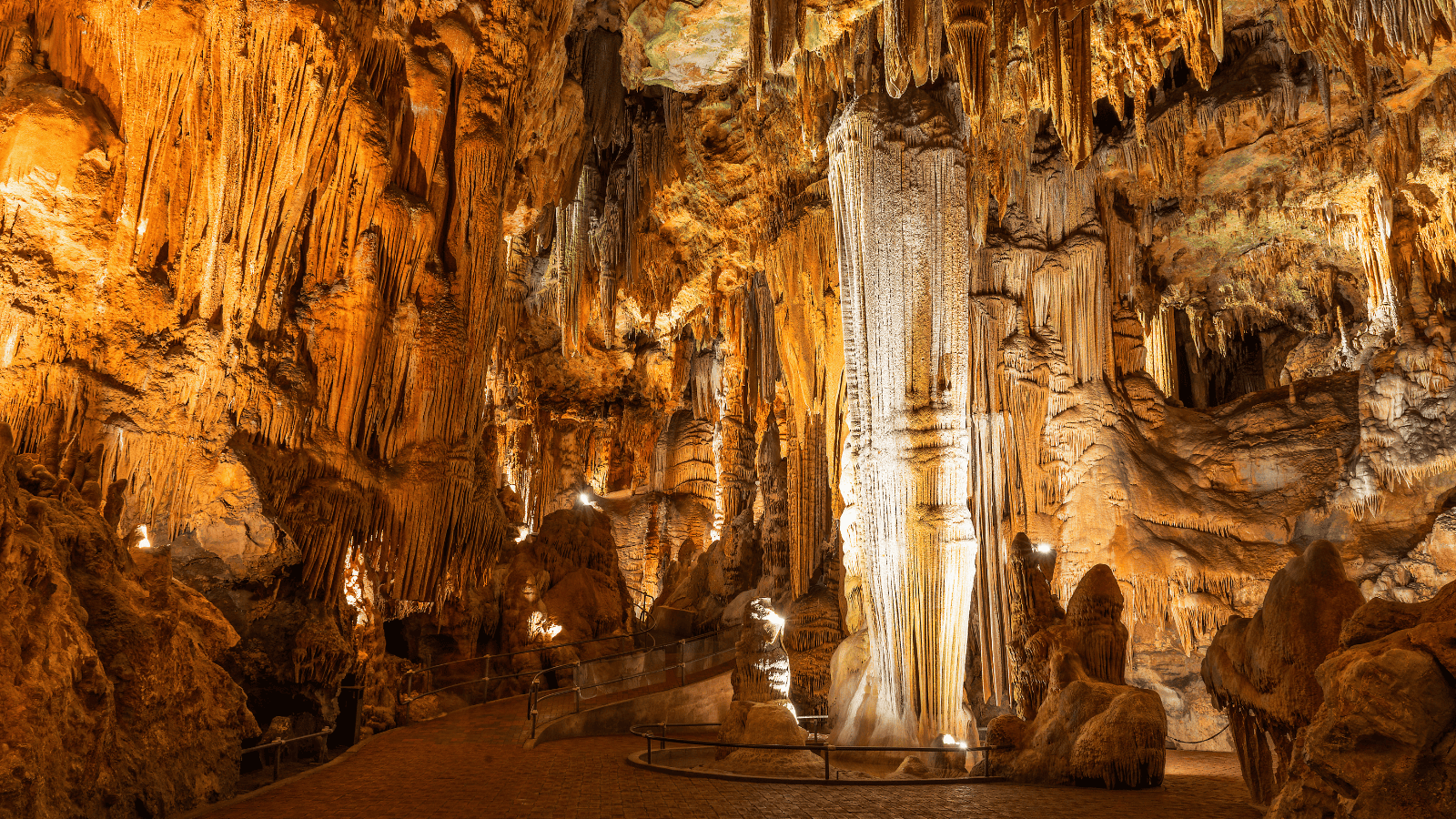 Discover the top day trips from Virginia Beach that offer a perfect escape from the hustle and bustle of the city. From exploring the historical sites of Colonial Williamsburg to witnessing the wild ponies on Chincoteague and Assateague Islands, this article has something for everyone. So, plan your mini-vacation now and explore the best of Virginia's gems!
16 Aesthetic Beach View Day Trips From Santa Barbara
If you're planning a trip to Santa Barbara, don't miss out on exploring the nearby destinations that offer something for everyone. From hiking in the Los Padres National Forest to relaxing on the beaches of Avila Beach, you'll enjoy this list of the best day trips from Santa Barbara. Whether you're a wine enthusiast or a film buff, there's something for everyone on this list of exciting day trips.
10 Day Trips From Gainesville
If you're planning a trip to Gainesville, Florida, don't miss out on exploring the nearby destinations that offer something for everyone. From the historic city of St. Augustine to the beautiful beaches of Daytona and Cedar Key, we've compiled a list of the best day trips from Gainesville. Whether you're an outdoor enthusiast or a history buff, there's something for everyone on this list of exciting day trips. So, plan your mini-vacation now and explore the best of Florida's gems!
Best 16 Day Trip Spots From Myrtle Beach
If you're planning a trip to Myrtle Beach, South Carolina, don't miss out on exploring the nearby destinations that offer something for everyone. From the charming fishing town of Murrells Inlet to the historic city of Charleston, this article has compiled a list of the best day trips from Myrtle Beach. Whether you're a beach lover or a history buff, there's something for everyone on this list of exciting day trips. So, plan your mini-vacation now and explore the best of South Carolina's gems!