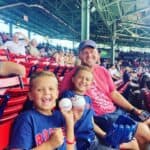 Jake Cain is an entrepreneur and writer from Cincinnati, Ohio. He spends his free time driving around the country in his late 90's conversion van, affectionately known as the "Monster Van" with his wife and 3 boys.
Key Takeaways:
Expedia's Unpack '24 report features the top 10 'Destination Dupes' for 2024 – spots that are cheaper yet equally delightful alternatives to well-known travel destinations.
While these 'dupe' destinations, such as Taipei for Seoul, offer unique experiences at a lower cost, potential pitfalls such as higher transportation costs should also be considered.
The 'Dupe Travel' trend is making waves on TikTok with over 1.3 billion views on posts with the hashtag #traveldupe.
Link to the original PR story: Expedia Group's Unpack '24
---
Borrowing a leaf from the 'dupe' fad that has absorbed TikTok, the world of travel is now embracing the idea of 'Destination Dupes'—cheaper yet equally attractive alternatives to popular travel spots. In its latest report, Expedia Group's Unpack '24 reveals the top 10 'Destination Dupes' for 2024, signaling a change in what motivates travelers' choices.
Expedia's Chief Trends Tracker, Melanie Fish, explains in an article published by The Street that "Dupes are destinations that are a little unexpected, sometimes more affordable, but every bit as delightful as the tried-and-true places travelers love."
The top 10 'Destination Dupes' for 2024 as per Expedia are:
Taipei (dupe for Seoul)
Pattaya (dupe for Bangkok)
Paros (dupe for Santorini)
Curaçao (dupe for St. Martin)
Perth (dupe for Sydney)
Liverpool (dupe for London)
Palermo (dupe for Lisbon)
Quebec City (dupe for Geneva)
Sapporo (dupe for Zermatt)
However, while these 'dupe' destinations offer potential cost savings on accommodations, meals, and entertainment compared to their well-known counterparts, one critical aspect to keep in mind is the transportation cost. For example, although Liverpool can be an affordable alternative to London in terms of living costs, a flight to Liverpool from the U.S. can actually set you back over $1,000 due to lower demand and fewer flight options.
Thus, to truly reap the benefits of 'Dupe Travel,' it's recommended to incorporate these 'dupe' destinations into a broader itinerary that involves more affordable travel options, such as trains, ferries, and regional airlines. This strategy can help travelers explore these charming locations without overspending on transportation.
The rise of 'Destination Dupes' indicates a notable shift in travel dynamics, pivoting from the usual 'must-visit' places to more affordable yet equally enchanting options. As we approach 2024, it's intriguing to see how this 'Dupe Travel' trend, which has already garnered more than 1.3 billion views on TikTok, will further reshape our travel narratives. Yet one thing remains clear: when exploring new destinations, the value for money and memorable experiences are as important as ever.