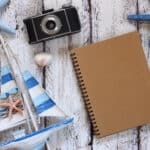 Elizabeth is an experienced traveler and writer with bylines in several popular travel publications. She currently co-owns a small digital travel publication and spends her free time writing, taking photos, and traveling.
Flight cancellations are every traveler's worst nightmare, and they seem to be occurring more and more frequently at America's busiest airports these days. A mere delay can leave even the most experienced and patient traveler frustrated and stressed out, and a full-on cancellation can ruin your well-planned trip.
If you're stranded at the airport, here are nine ways to handle your canceled flight, from refunds to rebooking.
Act Fast and Reach out to the Airline
If your flight is canceled, don't wait for the airline to contact you. Instead, act fast and reach out to the airline's customer service hotline or social media. Keep your booking reference or ticket number handy, and be prepared to provide details about your flight. The sooner you reach out, the better your chances of securing an alternative flight.
Check for Alternatives
Even though a cancellation is often the airline's fault, don't assume that your only option is to wait for a rescheduled flight. Check for alternatives on the airline's website, such as rebooking on another flight or a different airline. Sometimes, a little flexibility can make a big difference in finding an alternate flight.
Be Flexible With Your Travel Dates
Being flexible with travel dates and times can also increase your chances of finding an alternative flight. Try searching for flights on different days or at different times. Even a few hours can make a difference. If you're willing to adjust your travel plans, you may find a flight that fits your schedule. If you do, check with the airline to ensure they'll reimburse you for the costs of rebooking the additional flight or inquire about any other form of compensation they'll provide you with.
Book a Hotel Room Near the Airport
If you're stranded at the airport and need a place to stay, consider booking a hotel room nearby. Many airlines offer discounted rates for stranded passengers (or cover the costs entirely, depending on the situation), and a good night's sleep can make all the difference when you're stuck waiting for a flight.
Take Advantage of Airport Lounges
Airport lounges are quiet, comfortable, and well-equipped with amenities like Wi-Fi, food, and drinks. If you have access to an airport lounge, take advantage of it. It's a great place to recharge and relax while waiting to catch the next flight.
Keep an Eye on Flight Prices
If you're not able to secure an alternative flight immediately, keep an eye on flight prices. In some cases, booking a new flight may be cheaper than paying a change fee or waiting for a rescheduled flight. Keep in mind, however, that flight prices can change quickly, so be prepared to act fast when you find a good deal.
Stay Updated on the Status of Your Flight
Stay updated on the status of your flight by subscribing to text or email alerts from the airline. This way, you'll be notified immediately if there are any changes to your flight. It's also a good idea to check the airline's website or social media accounts for up-to-date information as well as monitor the departure boards for any new information.
Know Your Rights as a Passenger
As a passenger, you have rights when it comes to flight cancellations. Familiarize yourself with the airline's policy on flight cancellations and compensation. In some cases, you may be entitled to compensation or a refund. Don't be afraid to ask the airline for what you're entitled to.
Stay Calm and Patient
At the end of the day, flight cancellations are beyond your control. It's normal to feel frustrated and stressed out, but try to stay calm and patient. Getting angry or upset won't help the situation. Instead, focus on finding an alternative flight and make the most of your time at the airport. Who knows, you may even make some new friends while waiting for your flight!
11 Day Trips From Reno: Desert Stops For Everyone To Enjoy
Are you planning a day trip from Reno, Nevada, and looking for some exciting options? Look no further than this article, which highlights the best day trips from Reno. There's something for everyone, from skiing in Mount Rose to relaxing in Steamboat Hot Springs. So, pack your bags and get ready to explore the beautiful Sierra Nevada mountains and beyond!
Fly-Fishing, Skiing, Hiking, and Much More: 10 Montana Vacation Spots
Looking for an outdoor adventure in Big Sky Country? Look no further than this article, which highlights the top vacation spots in Montana. From Yellowstone National Park's famous geysers to Glacier National Park's breathtaking scenery, and Bozeman's skiing and whitewater rafting, there's something for everyone. So, pack your bags and get ready for an unforgettable trip to Montana's beautiful wilderness, abundant animal life, and incredible national parks.
Best 16 Utah Vacation Spots
If you're looking for a vacation spot that offers breathtaking natural scenery and exciting outdoor adventures, then Utah is the place to be! This article highlights the top places to visit in Utah, from the stunning Zion National Park to the unique Homestead Crater. Whether you're interested in hiking, skiing, or simply soaking in a hot spring, Utah has something for everyone. So, pack your bags and get ready to explore the diverse and awe-inspiring landscapes of Utah!
10 National Parks To Skip If You Have Young Children
If you're planning a national park trip with young children, this article is a must-read! Discover the top 10 national parks to skip if you have young children, from the rugged terrain of Denali National Park to the limited access to Isle Royale National Park. Learn about the challenges and potential dangers of visiting these parks with young children and plan your trip accordingly for a safe and enjoyable experience.