Daniel is a copywriter who has well and truly been bitten alive by the 'travel bug'. After ticking off several North American National Parks and exploring Europe by train, his sights are now set on South East Asia. Usually with at least one camera locked and loaded, you'll find Daniel wherever there are mountains, lakes or beaches.
Georgia's lakes, with their extensive shorelines and some of North America's cleanest waters, are a haven for outdoor enthusiasts. They offer a range of activities, from boating to fishing, coupled with opportunities for true relaxation.
Grab your swimming gear and fishing supplies as we introduce you to 10 outstanding lakes in Georgia that are sure to deliver a memorable vacation for all!
Lake Burton
Life finds a seamless rhythm on the shores of Lake Burton, the largest lake among the five North Georgia lakes. It's a sanctuary for outdoorsy travelers, with facilities for boating, camping, fishing, and dips in the pristine waters of Timpson Cove Beach. Don't miss the splendid views from Jones Bridge Park, a hidden gem that provides a panoramic vista of this mesmerizing destination.
Lake Sidney Lanier
In the shadow of the Georgia Blue Ridge Mountains rests Lake Sidney Lanier, a popular destination for vacationers and water lovers. This 1950's era U.S. Army Corps of Engineers marvel, possesses a unique charm, with its aqua-blue waters spreading across miles of shoreline, 690, to be exact! With over 76 recreational sites, including parks, campgrounds, marinas, and the idyllic Lake Lanier Islands, Lake Lanier is the ideal spot to soak in the splendid scenery and engage in fun, family activities.
Lake Allatoona
From the tranquility of camping under the stars to the thrill of navigating its waters, Lake Allatoona – known officially as Allatoona Lake, extends a warm welcome to millions of visitors each year. Stretching over 12,000 acres with a shoreline of 270 miles, this lake offers ample space for recreational activities and relaxation and is managed by the U.S. Army Corps of Engineers. The lake's eight marinas offer services from boat rentals to delicious food delights, while campgrounds beckon for an overnight stay amidst the natural beauty.
Lake Rabun
Cradled in the long, deep valleys of the Blue Ridge Mountains, Lake Rabun offers a sense of timeless beauty and over 10 million gallons of water-based adventure and relaxation. This 835-acre lake, created by the Georgia Railway and Power Company, offers boating, fishing, camping, and lodging facilities. Nacoochee Park, situated on the lake's northern edge, offers an idyllic spot to picnic or unwind among the natural beauty—just a stone's throw from nearby towns, including the charming Clayton, GA.
Lake Seminole
Lake Seminole is a slice of tranquility hidden in the heart of Southwest Georgia. This 37,500-acre reservoir offers an extensive range of water activities—boating, fishing, water skiing, tubing, and an inviting sandy swimming beach. Beyond the lake, the park is a treasure chest of wildlife, with opportunities for eagle-eye visitors to spot alligators, osprey, and bald eagles. Don't forget to visit the gift shop to grab a memento of your wonderful trip to Lake Seminole!
Lake Oconee
In the heart of Georgia, Lake Oconee, a man-made lake born from the construction of the Wallace Dam in 1979, stretches across three counties, providing a scenic playground for outdoor enthusiasts. With a vast 374-mile shoreline and a 19,971-acre surface area, the lake is home to many water-based activities. Named after an ancient Creek town, Lake Oconee fuses the echoes of the past with the vibrant pulse of the present, making it a must-visit destination for history buffs and recreational enthusiasts.
Carters Lake
Tucked within the foothills of the Blue Ridge Mountains, Carters Lake—a reservoir with over 3,200 surface acres—offers a stunning blend of nature and recreation. It offers a treasure trove of activities like picnicking, boating, fishing, and hiking, all set against its 62-mile undisturbed shoreline. Named after the 19th-century landowner Farrish Carter and featuring the tallest earthen dam east of the Mississippi, this beautiful lake is open to visitors year-round.
Lake Blue Ridge
Lake Blue Ridge, gleaming with aquamarine waters, stands as one of Georgia's most scenic mountain lakes. Formed in 1930 with the construction of the Blue Ridge Dam on the Toccoa River, it serves as a hub for an array of outdoor activities. Studded with campsites, public boat ramps, a full-service marina, and public picnic areas, there are plenty of fun experiences to be had along its 65 miles of shoreline—most of which is part of the lush Chattahoochee National Forest.
Lake Blackshear
Lake Blackshear, an 8,700-acre haven nestled in Georgia, was forged in 1930 with the damming of the Flint River. Today, Lake Blackshear is a thriving hub for outdoor pleasures, offering a variety of water activities from boating and skiing to trophy fishing, and serving as a proud host for an annual national bass fishing tournament. The lakefront is laden with attractions, too, from the Lake Blackshear Resort & Golf Club to the Georgia Veterans State Park and an array of restaurants.
Lake Sinclair
Immerse yourself in the splendor of Lake Sinclair, which spreads over 15,300 acres of coves and stretches of smooth waters, conveniently located just two hours southeast of Atlanta. With over 500 miles of scenic shoreline and Georgia's mild climate, the lake, created by Georgia Power in 1953, is a year-round haven for water activities—from fishing tournaments to leisurely boating. Whether you own a boat or choose to rent one from the local marinas, Lake Sinclair's campgrounds, picnic areas, and sandy beaches promise a fulfilling getaway surrounded by nature.
9 Day Trips From Virginia Beach Full of Rich History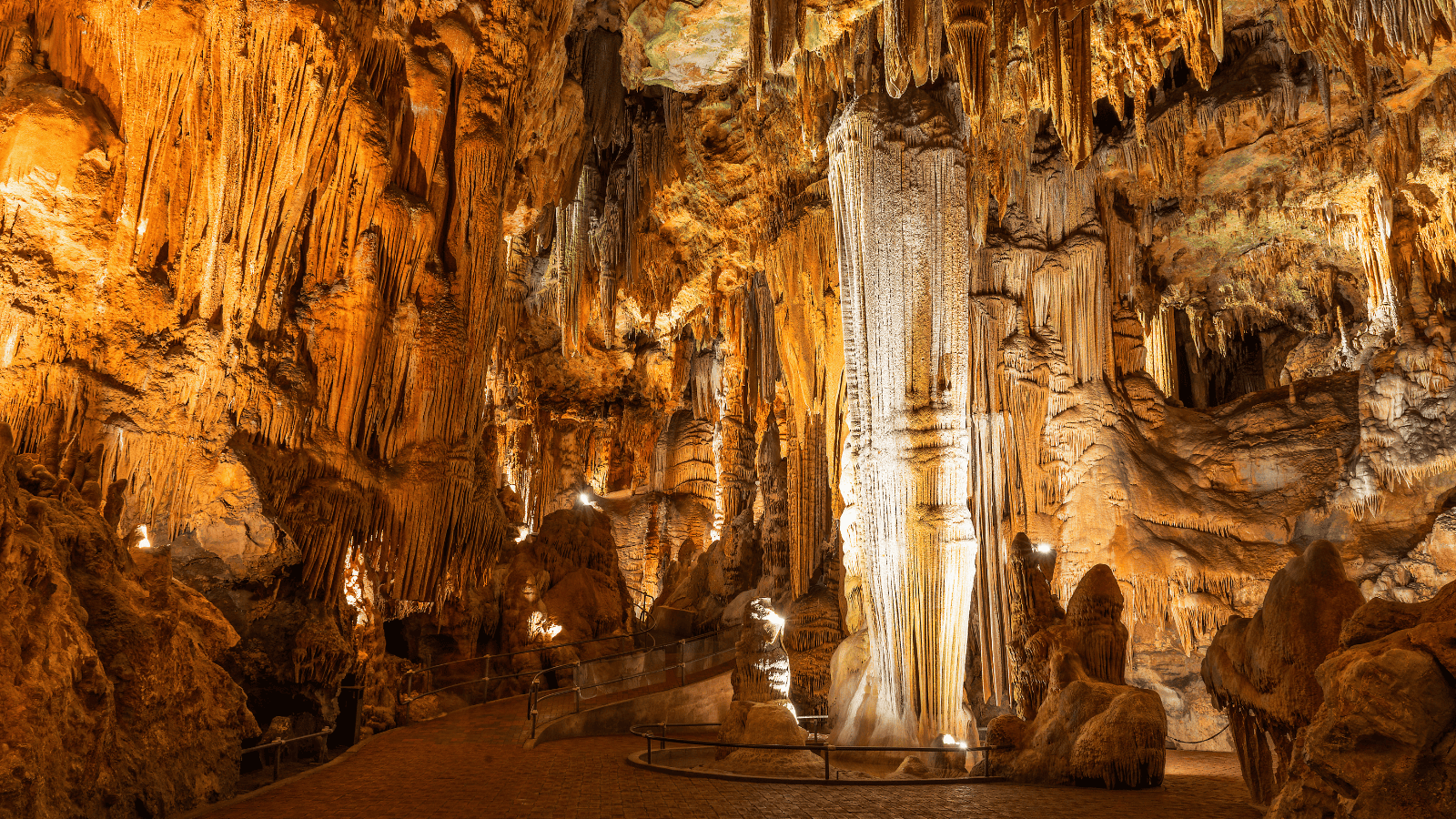 Discover the top day trips from Virginia Beach that offer a perfect escape from the hustle and bustle of the city. From exploring the historical sites of Colonial Williamsburg to witnessing the wild ponies on Chincoteague and Assateague Islands, this article has something for everyone. So, plan your mini-vacation now and explore the best of Virginia's gems!
16 Aesthetic Beach View Day Trips From Santa Barbara
If you're planning a trip to Santa Barbara, don't miss out on exploring the nearby destinations that offer something for everyone. From hiking in the Los Padres National Forest to relaxing on the beaches of Avila Beach, you'll enjoy this list of the best day trips from Santa Barbara. Whether you're a wine enthusiast or a film buff, there's something for everyone on this list of exciting day trips.
10 Day Trips From Gainesville
If you're planning a trip to Gainesville, Florida, don't miss out on exploring the nearby destinations that offer something for everyone. From the historic city of St. Augustine to the beautiful beaches of Daytona and Cedar Key, we've compiled a list of the best day trips from Gainesville. Whether you're an outdoor enthusiast or a history buff, there's something for everyone on this list of exciting day trips. So, plan your mini-vacation now and explore the best of Florida's gems!
Best 16 Day Trip Spots From Myrtle Beach
If you're planning a trip to Myrtle Beach, South Carolina, don't miss out on exploring the nearby destinations that offer something for everyone. From the charming fishing town of Murrells Inlet to the historic city of Charleston, this article has compiled a list of the best day trips from Myrtle Beach. Whether you're a beach lover or a history buff, there's something for everyone on this list of exciting day trips. So, plan your mini-vacation now and explore the best of South Carolina's gems!