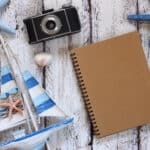 Elizabeth is an experienced traveler and writer with bylines in several popular travel publications. She currently co-owns a small digital travel publication and spends her free time writing, taking photos, and traveling.
From calm and soothing to extreme and thrilling, adventure awaits in these 11 stunning destinations for water sports.
Whether you're an adrenaline junkie, nature lover, or just looking to hop on a paddle board, there's something for everyone to dive into on this list.
Maui, Hawaii
Maui, known for its gorgeous beaches, lush greenery, and picturesque sunsets, is an ideal destination for water sports enthusiasts. Surfing is the most popular water sport here, but if you prefer a more laid-back adventure, you can try your hand at stand-up paddleboarding or snorkeling. Looking for some ocean thrills? Hop on a boat and enjoy a whale-watching tour or even go parasailing.
The Maldives
The Maldives, a tropical paradise filled with crystal clear waters and colorful marine life, is a lesser-known destination for water sports. But that doesn't mean it's not worth a visit. Scuba diving is a must-do activity here, with diverse diving spots that include shipwrecks and coral reefs. You can also try windsurfing, kayaking, and jet skiing. With its remote and idyllic setting, The Maldives is the perfect escape for a water sports getaway.
Costa Rica
Costa Rica, famous for its untamed rainforests and wildlife, is also a prime destination for water sports enthusiasts. With its long coastline facing both the Pacific and Atlantic Oceans, Costa Rica offers a wide range of water activities like surfing, stand-up paddleboarding, and white water rafting.
Bali, Indonesia
Bali has been a popular destination for tourism for decades. But it's lesser known that Bali is an incredible destination for surfing, with waves to suit every skill level. The island is also perfect for snorkeling, scuba diving, and cliff jumping. After a day of surfing, check out Bali's famous beach clubs for some unforgettable sunset views.
Phuket, Thailand
Phuket, Thailand's largest island, is a magnet for water sports enthusiasts. From parasailing, banana boat riding, and jet skiing to more peaceful paddleboarding, canoeing, and snorkeling, you'll find it all here. The Andaman Sea is also home to some of the most beautiful and diverse marine life, making snorkeling and scuba diving the highlight of your trip.
Martinique
Martinique, in the Lesser Antilles of the Caribbean, is not only a haven for travelers looking to relax on pristine beaches but a playground for water sports enthusiasts. Enjoy everything from windsurfing, kite-surfing, and wakeboarding to exploring the island's rugged coastline on a sea kayak or indulging in some deep-sea fishing.
Cape Town, South Africa
Cape Town is one of the world's best-known surf destinations, but it also has plenty to offer for thrill-seeking visitors not visiting solely for the surf. From adrenaline-pumping shark cage diving, kite surfing, and wakeboarding, to calmer stand-up paddleboarding and sea kayaking, you'll be spoilt for choice in this city by the sea.
Fiji
Fiji, known for its turquoise waters and sandy beaches, has a reputation as a perfect honeymoon getaway. But it's also a top spot for water sports lovers. Diving is a must-do activity, with crystal clear waters offering rich marine life and colorful coral reefs. For those looking for adventure, try shark diving or white water rafting.
The Bahamas
With its picture-perfect beaches and crystal clear waters, The Bahamas is a dream destination for any water sports enthusiast. From world-class diving and snorkeling to stand-up paddleboarding and kiteboarding, you'll find it all in The Bahamas.
Puerto Rico
Surfing is one of the most popular activities in Puerto Rico, and there are plenty of great surf spots around the island. You can also try snorkeling, scuba diving, kayaking, or stand-up paddleboarding in the warm Caribbean Sea.
Sydney, Australia
Sydney is famous for its iconic Bondi Beach, but there's so much more to explore when it comes to water sports. From surfing and paddleboarding to snorkeling and scuba diving, Sydney's waters offer something for everyone. And don't forget to check out the stunning coastal walks and rock pools along the way.
8 Most Unique Places To Kayak In The US- Stunning Beauty
Looking for a unique and thrilling way to explore the natural beauty of the United States? Look no further! From the bioluminescent bays of Puerto Rico to the rugged beauty of the Apostle Islands in Wisconsin, there's something for every adventure seeker.
The 10 Most Beautiful Hikes In The US- Discovering America
This article highlights the most beautiful hikes in the US from California to Maine. Whether you're a seasoned hiker or just starting out, there's a trail on this list that will leave you awe-inspired. So, put on your hiking boots and get ready to explore the diverse and awe-inspiring landscapes of America's most beautiful hiking destinations.
10 National Parks To Skip If You Have Young Children
This article is a must-read if you're planning a national park trip with young children! Don't get stuck in rugged terrain, limited water access, or super-long hiking distances with your kiddos! Learn about the challenges and potential dangers of visiting these parks with young children and plan your trip accordingly for a safe and enjoyable experience.