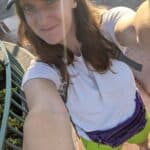 Kelsey is a freelance writer based in Southern Virginia. She enjoys traveling with her family to destinations from national parks to amusement parks and loves sharing tips and stories from along the way.
It can be a struggle to find the perfect gift for the world traveler in your life. After all, once someone has trotted around the globe a few times, a pair of fuzzy socks or a necktie just doesn't seem all that exciting.
Don't despair and head for the gift card rack just yet, though. We've put together a list of jet-setting gifts that are guaranteed to go the distance for even the most worldly traveler on your list.
The World of Coffee: Legendary Destinations by Atlas Coffee Club
You may not be able to send your favorite traveler on a trip to Jamaica, Hawaii, Indonesia, or Yemen, but with the Legendary Destinations gift box, you can bring those places right to your loved one's coffee cup. Designed to be the ultimate "bucket list" of coffee destinations, this gift delivers 4 of the most sought-after and storied coffees.
These beans hail from the Blue Mountains of Jamaica (where many connoisseurs consider the best coffee in the world to be grown), the Ka'u Forest Reserve of Hawaii (a best-kept coffee industry secret), Java, Indonesia (a region with coffee so good its name is synonymous with the beverage), and Sana'a, Yemen (impeccable quality and incredibly rare). The gift box contains four 4oz coffees, a coffee-tasting guide, and picturesque postcards from each location of origin.
A Scratch-Off World Map
What better way to surprise the globe trotter on your list than with a map of that very globe? A scratch-off map allows travelers to scratch away the top layer from countries they've visited, revealing bursts of color underneath. It's like a lottery ticket, only better! The world traveler in your life will love displaying this map, which is not only beautiful but also provides a visual reminder of their trips.
A Hiking Backpack
If you need a gift for someone who is serious about trekking across the terrain all over the world, consider gifting them a hiking backpack. This type of bag isn't the same as the knapsack you used to use to lug your textbooks around. A hiking backpack is designed to distribute and support the weight of your cargo and is outfitted with additional features like more pockets, a hydration pack reservoir, and gear loops and straps. It's a must-have for serious hikers! There are tons of options out there, but at our house, we live and die by Osprey backpacks.
Noise-Cancelling Earbuds
Is there any better gift than the gift of some peace and quiet? Elevate your favorite globetrotter's travel experience with the gift of noise-canceling earbuds. The traveler on your list may love the hustle and bustle of travel, but headphones or earbuds can provide a much-needed auditory escape on a long-haul flight or in a busy terminal. Earbuds provide an advantage over full headphones for avid travelers because they're small and can be easily tucked into a backpack. You can certainly go super high-end, like Bose earbuds, but there are also more affordable options out there, like those made by Anker.
A Multi-Adapter
This one might come as a shock to those of you who are homebodies, but did you know that outlets aren't the same the world over? Know who did know that? Your world traveler friend. Give them the opportunity to stay plugged in and connected everywhere with a multi-adapter tool. These tools aren't expensive, but they're extremely useful. Look for one that adapts the plug shape and converts the voltage to 110V/ 60 Hz.
Language Learning Software
One of the best ways to make a travel experience richer and more rewarding is to be able to communicate in the region's native language. Today, there are tons of apps available to learn a new language, and many of them are free. However, a robust language-learning platform like Babbel is a great way for people who are really serious about learning a new language to dig in. The license to use the software can be purchased for as little as six months or as much as a lifetime, making it a super flexible gifting option.
Hidden Pocket Scrunchies
As a woman who travels, I'm ready to hit the "order" button on these hidden pocket scrunchies for myself and all of my fellow female travelers. These cute, TikTok-famous velvet hair accessories have a secret pocket for your key, some cash, or anything else tiny that needs to be hidden away but kept close. These would make a great gift for globetrotters who will be hitting the town without pockets or doing any adventurous activities like rock climbing where they need their hands free.
Street Food Around the World Gift Box
Forget fancy restaurants and premium prices; travelers know that the real deal is often found in the bustling streets where local hawkers serve up mouthwatering dishes right before their eyes. A gift box from The Spicery brings that street food magic home, featuring 12 windows on a world map, each hiding a spice blend and an easy-to-follow recipe. From Jamaican patties to Chinese Dan Dan noodles, it's like having a world food festival in your own home. This box is your giftee's ticket to global street food bliss – no passport required!
Travel Challenges Card Deck
Made by a pair of nomadic travelers, the Travel Challenges card deck from Uncommon Goods features tons of fun challenges designed to get adventurers out and, well, adventuring! With challenges like "No Technology Day" (it's a paper map and asking the locals only!) and "Learn A Local Craft," these cards are sure to inspire fun and authentic travel experiences.
A Travel Journal
For a traveler, a journal isn't just some notebook – it's a memory treasure chest and a perfect way to immortalize all of those amazing adventure moments. Grab one for your friend with that constant wanderlust itch, and let them document the heart and soul of their adventures. It's like carrying a piece of every journey, making it the perfect sidekick for their globetrotting escapades! Options abound, but I'm a huge fan of the high-quality and minimalist look of Leuchtturm1917 notebooks.
Gift an Experience
There's a good chance that a world traveler just isn't interested in having more stuff. These types of people tend to be more experience-oriented and would rather have the gift of a memorable day out than any physical item. Sites like Giftory make it easier for busy travelers to schedule around their many adventures. You just select an experience and purchase a voucher that never expires. The recipient can then book the experience themselves. With options for everything from a cocktail class to a hot air balloon ride, you're sure to be able to find their preferred flavor of excitement- and they'll thank you for not adding clutter to their lives, too.
Deck the Stalls: A Guide to the World's Best Christmas Markets
Step into a winter wonderland as we journey around the globe in search of the most enchanting Christmas markets. From Vienna's grandeur beneath the Rathaus to Bath's cozy charm adorned with over 200 wooden chalets and even Vancouver's North American slice of European tradition, our guide is tailor-made for travel enthusiasts eager to explore this festive season.
Deck the Stalls: A Guide to the World's Best Christmas Markets
13 Jaw-Dropping National Monuments That Define American Beauty
The USA is packed with some seriously stunning National Monuments, offering everything from red rock canyons to towering sequoia trees and snow-topped mountains. With a whopping 130 of these gems scattered across the country, you might wonder where to begin. Well, these 13 picks are a fantastic place to kickstart your adventure!
13 Jaw-Dropping National Monuments That Define American Beauty