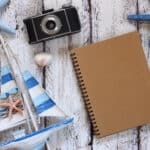 Elizabeth is an experienced traveler and writer with bylines in several popular travel publications. She currently co-owns a small digital travel publication and spends her free time writing, taking photos, and traveling.
Alaska is known for its stunning natural landscapes, and its lakes are no exception. From crystal-clear waters to bodies of water boasting vivid blue hues, we've scoured the state to bring you the 13 most breathtaking lakes in Alaska that will leave you speechless.
Kenai Lake
Located on the rugged Kenai Peninsula, Kenai Lake emerges as a unique "zig-zag" shaped spectacle, home to 34 diverse species of fish. Its pristine waters—accessible from Sterling and Seward Highways—invite visitors to partake in activities such as fishing, wildlife watching, or even snowmobiling in the off-season. Bask in the serene atmosphere and try your luck at fishing for the much-coveted rainbow trout and Pacific salmon, or simply relish the view of majestic bald eagles soaring above the aquatic expanse.
Iliamna Lake
Nestled between Kvichak Bay and Cook Inlet in southwest Alaska, Iliamna Lake emerges as a fishing paradise with an intriguing history. This majestic body of water ranks as the largest in Alaska and second in the entire US, inviting anglers worldwide to wrestle with trophy-sized rainbow trout amidst its emerald expanse while also promising bountiful catches of Pacific salmon and Arctic grayling. All in all, the thrill of the catch lures adventure seekers to this remote yet rewarding 77-mile stretch of water.
Skilak Lake
Discover Alaska's untouched natural beauty at Skilak Lake on the Kenai Peninsula. With its sparkling azure waters sourced directly from the Skilak Glacier, this popular destination, just a two-hour drive from Anchorage, offers an immersive wilderness retreat. Enjoy well-maintained hiking trails through the Kenai National Wildlife Refuge and the rustic charm of campgrounds on the lakeshore.
Eklutna Lake
You'll find Eklutna Lake in the heart of the Chugach Mountains, where you can immerse yourself in the beauty of its turquoise waters, paddle across its glacier-fed lake, or bike through the scenic trails stretching across the mountains, all less than an hour from Anchorage. An integrated cultural experience awaits at the Eklutna Historical Park, where the vibrantly colored spirit houses stand testament to the fusion of Dena'ina Athabascan and Russian Orthodox traditions.
Lake Clark
Lake Clark National Park and Preserve, a true spectacle of Alaskan beauty, offers more than just an expansive landscape of shimmering turquoise lakes and steaming volcanoes. Here, in this roadless expanse (only accessible by boat or small aircraft), you'll witness the vibrant dance of life as salmon swim and brown bears forage, contributing to the sustenance of the local Dena'ina people. As you venture into the park, you become an intimate part of an intact ecosystem flourishing at the headwaters of the world's largest sockeye salmon fishery.
Becharof Lake
For the ardent angler, Becharof Lake, the second-largest lake in Alaska, offers a thrilling encounter with Bristol Bay's prolific salmon runs and Dolly Varden trout. Located in the picturesque Aleutian Range, this 37-mile-long lake boasts not only a bountiful fish diet that attracts brown bears, cormorants, and bald eagles but also a diverse surrounding fauna, including moose, caribou, and melodious songbirds.
Tustumena Lake
Tustumena Lake, another glacial lake on Alaska's Kenai Peninsula, offers a unique blend of thrilling adventure and serene tranquility. As one of the most beautiful lakes in Alaska, it's primarily accessed via the Kasilof River and captivates with opportunities for game hunting, an integral part of the local culture. If you're after a dash of adrenaline, brave the high winds blowing off the Tustumena Glacier, gearing up for the Tustumena 200 Sled Dog Race.
Portage Lake
Journey just 40 miles from Anchorage along the Seward Highway, and you'll discover Portage Lake, a charmingly scenic destination rich with Alaskan history. Once filled with icebergs that would stack against its shores, the retreat of the nearby Portage Glacier has turned this lake into a serene landscape, occasionally dotted with small chunks of glacier ice. Visit the operational visitor center, an homage to its heyday, and immerse yourself in the fascinating stories of the portage path between Prince William Sound and Turnagain Arm.
Chilkoot Lake
Revel in the rich history and expansive natural landscape of Chilkoot Lake, a vital part of the Tlingit Indians region in Haines Borough, Alaska. Here, amidst the towering Sitka spruce trees, you can kayak on the lake named after the ancient Chilkoot village and experience the thrill of salmon fishing during the exciting mid-June to mid-October spawning period.
Mendenhall Lake
Cradled in the arms of the Coast Mountains, Mendenhall Lake is more than just a scenic landscape; it's a testament to nature's perpetuity. Formed at the 1962 terminus of the Mendenhall Glacier, this proglacial lake is the nucleus of various recreational activities. From capturing the glacier's majesty on the Photo Point Trail to exploring the expanse of the encompassing Tongass National Forest, every moment at Mendenhall promises a unique Alaskan experience.
Aleknagik Lake
Immersed in a dense foggy aura, Alaska's Aleknagik Lake invites the adventurous at heart to a unique travel experience steeped in a mix of history and thrill. Known as the "wrong way home" to the Yupik people, who were often lost in its fog, the lake once functioned as a summer fish camp and now serves as a gateway to the stunning Wood-Tikchik State Parks. Traverse its tranquil surface in a skiff, explore the lush surroundings by ATV, or soar over its vistas by float plane.
Auke Lake
Dive into a captivating journey in the heart of Juneau, Alaska, where Auke Lake offers an engaging blend of history and natural splendor. Encompassing 160 acres, this lake is home to a vibrant variety of fish, including Dolly Varden, cutthroat, steelhead, and four types of salmon. From the Glacier Highway side, breathtaking views of Mt. McGinnis and the Towers create one of the most photographed vistas in Alaska, making this spot a photographer's paradise.
Crater Lake
Embark on a journey to the lesser-known Katmai Crater Lake in Alaska, where Earth's dynamic history unfolds. Resulting from a monumental eruption of Novarupta Volcano in 1912, this young lake offers more than just a peek into the past. Here, amidst the untouched wilderness, you can spot bears in their natural habitat and cast a line for eager rainbow trout, all while soaking in the awe-inspiring scenery that would leave even the most seasoned sojourner breathless. It's an Alaskan adventure that redefines raw beauty.
8 Most Unique Places To Kayak In The US — Stunning Beauty
Looking for a unique and thrilling way to explore the natural beauty of the United States? Look no further! From the bioluminescent bays of Puerto Rico to the rugged beauty of the Apostle Islands in Wisconsin, there's something for every adventure seeker.
The 10 Most Beautiful Hikes In The US — Discovering America
This article highlights the most beautiful hikes in the US from California to Maine. Whether you're a seasoned hiker or just starting out, there's a trail on this list that will leave you awe-inspired. So, put on your hiking boots and get ready to explore the diverse and awe-inspiring landscapes of America's most beautiful hiking destinations.
10 National Parks To Skip If You Have Young Children
This article is a must-read if you're planning a national park trip with young children! Don't get stuck in rugged terrain, limited water access, or super-long hiking distances with your kiddos! Learn about the challenges and potential dangers of visiting these parks with young children and plan your trip accordingly for a safe and enjoyable experience.