Daniel is a copywriter who has well and truly been bitten alive by the 'travel bug'. After ticking off several North American National Parks and exploring Europe by train, his sights are now set on South East Asia. Usually with at least one camera locked and loaded, you'll find Daniel wherever there are mountains, lakes or beaches.
Discover the natural treasures that await in the heart of Arizona as we embark on a journey to some of the most beautiful lakes in Sedona. From the tranquil shores of Lynx Lake, where you can cast a line or hike along serene trails, to the year-round adventures offered by Mormon Lake amidst the Ponderosa Pine forest, join us as we travel across Sedona to unearth its best lakes.
Lynx Lake
Lynx Lake is part of the Prescott National Forest and offers a huge range of activities for those seeking an active getaway. Beyond the attraction of year-round fishing – stocked with species like rainbow trout, sunfish, and channel catfish – it features a 2.5-mile Lakeshore Trail for hiking. Visitors can also experience recreational gold panning or opt for a peaceful night at one of the 36 available campsites.
Willow Lake
Willow Lake, located 70 miles from Sedona, is home to a wide array of recreational activities. Its 400-acre water surface provides an ideal setting for canoeing, kayaking, bird-watching, or just soaking in the beautiful views from the Granite Dells. Only boats with electric motors are allowed, but canoes and kayaks can be rented at the beautiful lake. Plus, a hiking trail along Willow Lake's western shores offers a direct connection to Watson Lake and the beautiful trails at Pioneer Park.
Mormon Lake
Immerse yourself in the outdoor adventures offered at Mormon Lake, located in a Ponderosa Pine forest setting in Sedona. Enjoy activities from mountain biking and horse riding in the pleasant summers to snowmobiling and cross-country skiing in the snowy winters, thanks to a well-equipped resort on the lake's western shore. End your day with a delightful meal at the famous Mormon Lake Lodge, where a summertime rodeo might even be on offer!
Watson Lake
Find peace at Watson Lake, 70 miles from Sedona. Its clear waters are surrounded by granite cliffs and trails. Try boating, kayaking, rock climbing, or walking the Peavine trail to see local wildlife. The pet-friendly park, complete with camping facilities and playgrounds, offers a break from the desert heat.
Fossil Creek
Just a stone's throw from Camp Verde, Fossil Creek Falls offers an invigorating escape. The famous waterfall hike culminates with a wide, 25-foot cascade, plunging into a vibrant turquoise pool, a perfect spot for a refreshing swimming spot. Against the backdrop of the rugged Mazatzal Mountains, this remote location is among Sedona's top lake destinations.
Oak Creek
Unleash your adventurous spirit in Oak Creek, a huge body of water spanning 30 miles from Flagstaff to Sedona in Northern Arizona. With a depth of 800 to 2000 feet, it provides year-round opportunities for swimming, fishing, or just exploring the thriving flora and fauna.
Lake Pleasant
Lake Pleasant, nestled in Sedona's northwest, is a hub for all sorts of water activities. When visiting the sprawling 116-mile shoreline and 10,500-acre you can enjoy water skiing, jet skiing, camping, fishing, and hiking. Despite being a man-made reservoir, the lake, open 365 days a year, is one of the most beautiful in the whole of Arizona.
Woods Canyon Lake
Just a 2.5-hour drive from Sedona, Woods Canyon Lake, one of Arizona's most loved recreational spots, awaits. Situated on the edge of the Mogollon Rim, it's a haven for outdoor enthusiasts, offering a variety of activities like fishing, boating, kayaking, and camping. Woods Canyon Lake is one of the most popular lakes near Sedona during the summer, with families flocking to enjoy the calm water and the surrounding woodland.
Goldwater Lake
Goldwater Lake, located a mere 70-mile drive from Sedona, is a well-loved destination. The site brims with water activities like fishing, canoeing, kayaking, and boating. Enveloped by a rich pine forest, it is the perfect retreat for family picnics or exploring the surrounding walking trails. While swimming isn't allowed, Green Valley Lake's proximity to the city makes it a great day trip for the whole family.
The 16 Best National Parks to Visit in June For Summer Fun
Are you looking for the perfect summer adventure? Look no further than these top national parks to visit in June! From the stunning wildflower displays at Lassen Volcanic National Park to the world-class whitewater rafting at New River Gorge National Park, this article provides insider tips and recommendations for an unforgettable outdoor experience. Don't miss out on the chance to explore these breathtaking natural wonders during one of the best months of the year!
6 National Parks To Avoid This Summer (And The Alternatives)
Are you planning a summer trip to a national park but want to avoid the crowds? Look no further than this article, which provides insider tips on which popular national parks to avoid and offers recommendations for six alternative destinations that offer unique experiences and stunning natural beauty. From exploring rugged peaks and pristine lakes at North Cascades National Park to discovering the geological history of Capitol Reef National Park, this article has everything you need to plan an unforgettable outdoor adventure this summer.
Best 16 Utah Vacation Spots
Are you looking for an unforgettable vacation spot with breathtaking natural beauty? Look no further than Utah! With stunning national parks like Zion and Bryce Canyon, as well as unique attractions like the Homestead Crater and Dead Horse Point, Utah has something for everyone. This article provides insider tips and recommendations for the best places to visit in Utah, from hiking to skiing to soaking in natural hot springs. Don't miss out on the chance to explore this incredible outdoor playground!
5 Waterfalls in Zion National Park For A Fabulous Day Out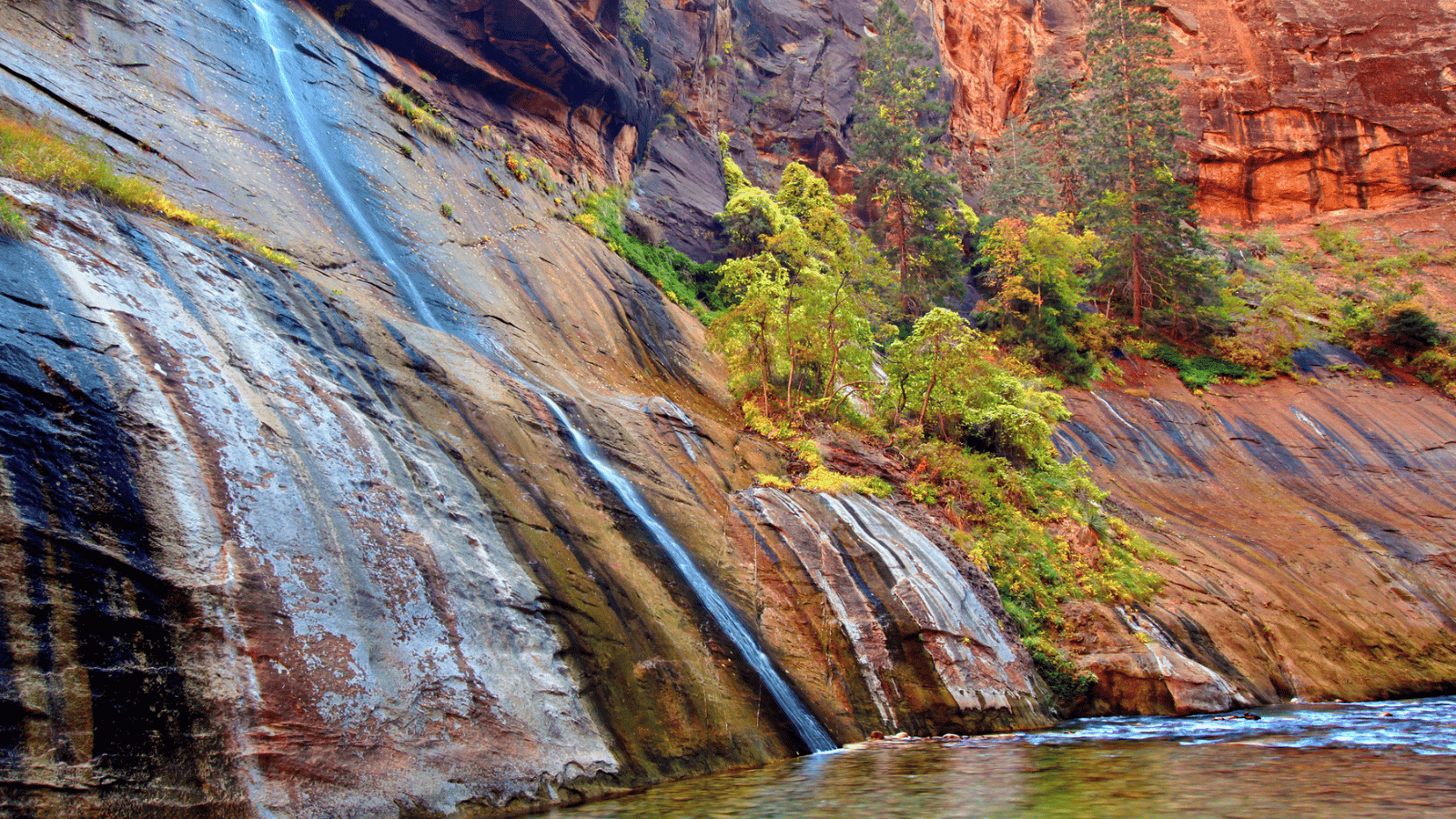 Are you a nature enthusiast looking for an outdoor adventure that will take your breath away? Look no further than Zion National Park in southwestern Utah! This article explores the park's stunning waterfalls, including the moderate hike to Archangel Falls and the more challenging Upper Emerald Pools. But that's not all – the article also highlights other natural attractions in the park, such as The Great White Throne and the Court of the Patriarchs. Don't miss out on the chance to explore this gorgeous landscape and experience the beauty of Utah's unique natural wonders!