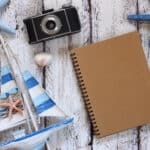 Elizabeth is an experienced traveler and writer with bylines in several popular travel publications. She currently co-owns a small digital travel publication and spends her free time writing, taking photos, and traveling.
Get ready for a jaw-dropping adventure through the mesmerizing lakes of Yellowstone National Park! Ready to immerse yourself in the tranquility of Yellowstone's best lakes and discover why they are some of the most captivating destinations in America? Let the adventure begin.
1. Yellowstone Lake
Hovering majestically at 7,732 feet above sea level is Yellowstone Lake, the largest body of freshwater above 7,000 ft in North America. Its prominent 110-mile shoreline beckons anglers with North America's bountiful wild cutthroat trout, a Pacific species mysteriously journeyed across the Continental Divide. Come for the thick winter ice, offering a unique high-altitude winter experience, or explore the fascinating history etched into the lake's underwater hot springs, once thought to be its ancient Pacific outlet.
2. Heart Lake
Welcome to Heart Lake, an expansive 2,150-acre sanctuary sequestered at Mount Sheridan's foothills in the Yellowstone National Park. Embark on an eight-mile hike past undisturbed trails and humble campgrounds to unlock this secluded wonder. Renowned for its remarkable fishing due to its sparse human footprint, Heart Lake offers a tranquil escape for those yearning for a genuine encounter with the region's abundant aquatic life.
3. Lewis Lake
Explore the serene waters of Lewis Lake, a splendid destination located in Wyoming's Yellowstone National Park. Its waters, replenished by the Lewis River, are a haven for fishers with a diverse trout population. Unwind with a soothing dip in the numerous hot springs dotting the lake's periphery, or experience a night in the wild at the campground.
4. Shoshone Lake
Shoshone Lake is an expansive, high-elevation refuge of 8,050 acres nestled in Yellowstone National Park's southwest corner. Plunge your fishing line into its 205-foot depths and encounter a rich array of fish, including lake trout and brown trout, a living tribute to fish cultivation efforts that began in 1890.
5. Isa Lake
Discover the enigmatic charm of Isa Lake, located in Yellowstone National Park. It's an extraordinary body of water straddling the Continental Divide that ultimately flows into two oceans. As you marvel at this natural wonder, you'll also be stepping into an area with 11,000 years of indigenous history. The lake, adorned with thriving yellow pond lilies, offers an easy detour on your drive between Old Faithful and West Thumb geyser basins.
6. Riddle Lake
Immerse yourself in the untouched beauty of Riddle Lake, a 275-acre picturesque lake encased by towering pines. A leisurely hike through a bear-favored trail (keep an eye out!) unfolds to sweeping views of Mount Sheridan and the Red Mountains as thousands of lilies bob along the lake's edges. Its quirky name, bestowed by early explorers misinterpreting its water flow, adds an intriguing layer to an already fascinating visit.
7. Trout Lake
Nestled high above Soda Butte Creek Canyon, Trout Lake offers an enchanting blend of serenity and adventure. A steep half-mile trail through a Douglas fir forest unfolds to reveal this 12-acre treasure, once known as Fish Lake and Soda Butte Lake. Providing captivating views of Mount Hornaday and a possible glimpse of North American River Otters, this gem offers a bracing hike and a leisurely lakeside stroll, making it a dream for hikers and anglers alike.
8. Delusion Lake
Delusion Lake, a lesser-known treasure within the vast expanse of Yellowstone National Park, presents an alluring blend of tranquility and vibrant wildlife for the ardent adventurer. The name "delusion" is a nod to its history, reflecting misplaced identities by early explorers who believed it was an extension of Yellowstone Lake. The 15-mile round trip hike offers an array of landscapes, from lush meadows to dry terrains, punctuated with potential sightings of trumpeter swans, sandhill cranes, moose, and even bears.
9. Wrangler Lake
Find your tranquil retreat in Wrangler Lake, a charming gem within Yellowstone National Park's southern bounds. With a respectable depth of approximately 20 feet, refreshed by streams on either side, this natural haven serves as a gateway to the rich wildlife of the Absaroka-Beartooth Wilderness. Whether you relax by its serene waters, spot a distant bear or roaming moose, or traverse the surrounding trails for your own discovery, a mosaic of quintessential Yellowstone experiences awaits you here.
10. Grebe Lake
Finally, make your way to Grebe Lake, a 156-acre haven nestled in the heart of Yellowstone National Park, known for its pristine waters teeming with Arctic grayling. This shimmering expanse is more than just a lake—it's an angler's delight and a nature lover's dream, surrounded by dense Lodgepole Pine forests and vivid meadows. The lake's seclusion, just a hop, skip, and jump away from the Norris-Canyon stretch, adds a gentle thrill for those seeking an untamed backcountry experience flanked by the possibility of bear encounters.
The 16 Best National Parks to Visit in June For Summer Fun
Are you looking for the perfect summer adventure? Look no further than these top national parks to visit in June! From the stunning wildflower displays at Lassen Volcanic National Park to the world-class whitewater rafting at New River Gorge National Park, this article provides insider tips and recommendations for an unforgettable outdoor experience. Don't miss out on the chance to explore these breathtaking natural wonders during one of the best months of the year!
6 National Parks To Avoid This Summer (And The Alternatives)
Are you planning a summer trip to a national park but want to avoid the crowds? Look no further than this article, which provides insider tips on which popular national parks to avoid and offers recommendations for six alternative destinations that offer unique experiences and stunning natural beauty. From exploring rugged peaks and pristine lakes at North Cascades National Park to discovering the geological history of Capitol Reef National Park, this article has everything you need to plan an unforgettable outdoor adventure this summer.
Best 16 Utah Vacation Spots
Are you looking for an unforgettable vacation spot with breathtaking natural beauty? Look no further than Utah! With stunning national parks like Zion and Bryce Canyon, as well as unique attractions like the Homestead Crater and Dead Horse Point, Utah has something for everyone. This article provides insider tips and recommendations for the best places to visit in Utah, from hiking to skiing to soaking in natural hot springs. Don't miss out on the chance to explore this incredible outdoor playground!
5 Waterfalls in Zion National Park For A Fabulous Day Out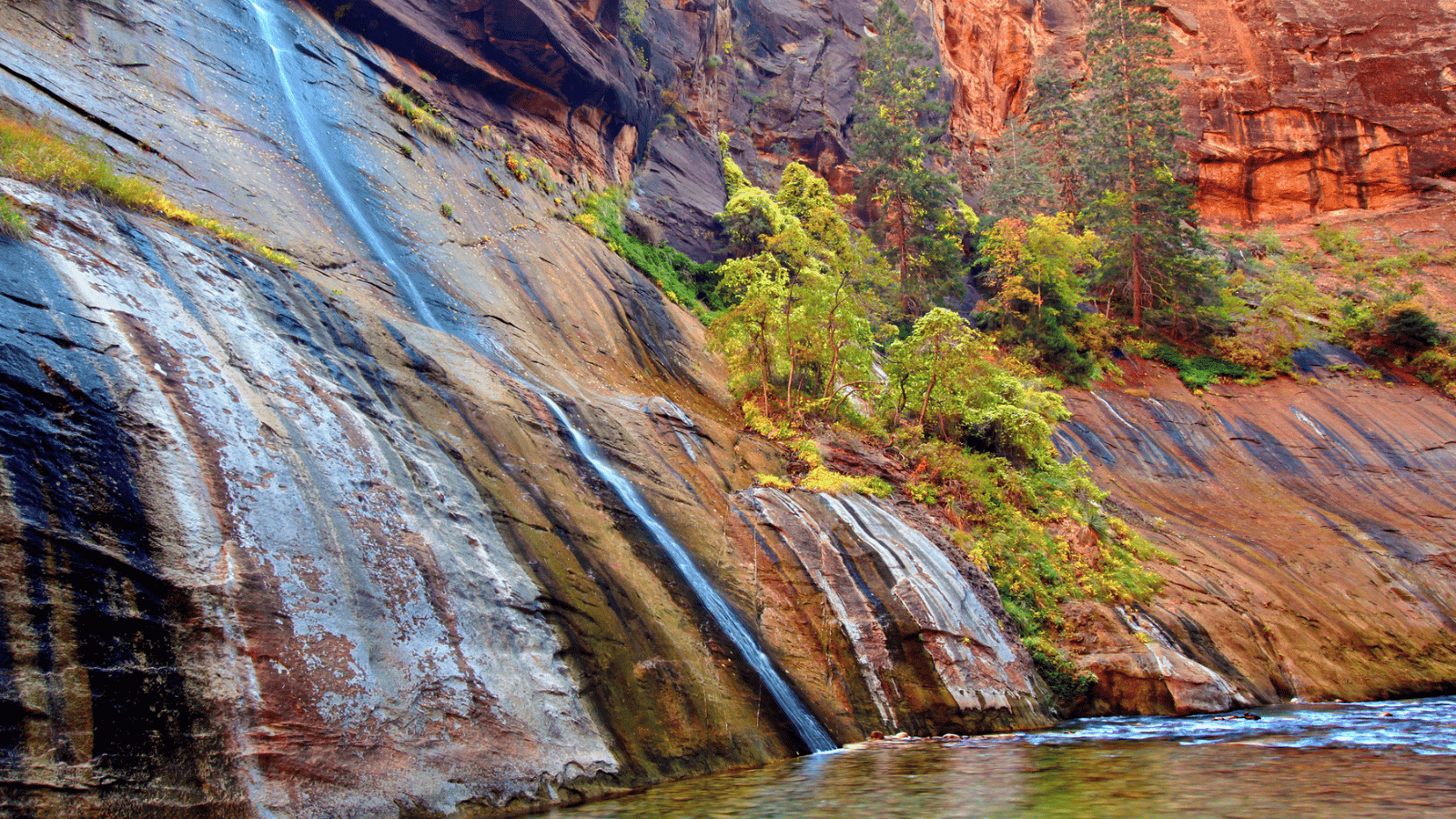 Are you a nature enthusiast looking for an outdoor adventure that will take your breath away? Look no further than Zion National Park in southwestern Utah! This article explores the park's stunning waterfalls, including the moderate hike to Archangel Falls and the more challenging Upper Emerald Pools. But that's not all – the article also highlights other natural attractions in the park, such as The Great White Throne and the Court of the Patriarchs. Don't miss out on the chance to explore this gorgeous landscape and experience the beauty of Utah's unique natural wonders!