Stephanie is a cherished member of the Sampling America writing team, dedicated to crafting captivating narratives that transport readers to thrilling adventures across the country and beyond.
Although hiking is an experience best enjoyed without the noise or distractions of technology like phones, iPods, or laptops, there are plenty of tech gadgets that can make your hiking experience easier and safer.
There are plenty of techy gadgets that have been invented throughout the years that many people will say you absolutely need but turn out to be totally useless.
Follow our list to find the gadgets that will actually improve your hiking experience or keep you even safer on those backcountry trails.
Headlamp
Anyone experienced in hiking overnight will tell you that having a reliable light source is essential to keeping safe at night and in the early morning hours.
Many modern headlamps are battery-less and can be charged via a USB cable. They're also very lightweight and won't weigh down your backpack. Seeing a trail late at night or keeping your morning coffee illuminated is a huge benefit.
Personal Locator Beacon
These small gadgets can be a lifesaver on the trail. A personal locator beacon is a satellite locator that will come in handy in an emergency. It can load a map or weather forecast and beam your location in case you become lost.
Many people could be saved when they stray off the trail if they were to have one of these handy little gadgets. Although they might not be the cheapest item, if you need it, it could seriously save a life.
Binoculars
Although binoculars are not necessarily a new invention, they remain a useful and popular item to take hiking. For anyone who likes to freestyle their path or take backcountry trails, seeing the terrain from long distances is handy.
Binoculars can also be incredibly useful if you become lost or can't find your way back to the trail. Spotting a stream, trail, or parking lot through a pair of powerful binoculars can mean the difference between becoming lost in the wilderness or finding your way back to safety.
Trekking Poles
Although trekking poles seem like an item that only older hikers need to use, they're actually helpful for hikers of all ages.
Especially when hiking on rough terrain, trekking poles can be a lifesaver to help traverse rough ground, climb rocky mountains, and pass through deep streams. They keep the hiker balanced while they're able to take risks and get through difficult spots on a trail.
Solar Charge Power Bank
It might seem obvious, but you're going to need a power source to keep your cell phone and all of your gadgets powered.
If you'll be gone for more than one night, it's wise to bring a portable solar charging power bank. It can be used to change anything that uses a USB cable.
The 16 Best National Parks to Visit in June For Summer Fun
Are you looking for the perfect summer adventure? Look no further than these top national parks to visit in June! From the stunning wildflower displays at Lassen Volcanic National Park to the world-class whitewater rafting at New River Gorge National Park, this article provides insider tips and recommendations for an unforgettable outdoor experience. Don't miss out on the chance to explore these breathtaking natural wonders during one of the best months of the year!
6 National Parks To Avoid This Summer (And The Alternatives)
Are you planning a summer trip to a national park but want to avoid the crowds? Look no further than this article, which provides insider tips on which popular national parks to avoid and offers recommendations for six alternative destinations that offer unique experiences and stunning natural beauty. From exploring rugged peaks and pristine lakes at North Cascades National Park to discovering the geological history of Capitol Reef National Park, this article has everything you need to plan an unforgettable outdoor adventure this summer.
Best 16 Utah Vacation Spots
Are you looking for an unforgettable vacation spot with breathtaking natural beauty? Look no further than Utah! With stunning national parks like Zion and Bryce Canyon, as well as unique attractions like the Homestead Crater and Dead Horse Point, Utah has something for everyone. This article provides insider tips and recommendations for the best places to visit in Utah, from hiking to skiing to soaking in natural hot springs. Don't miss out on the chance to explore this incredible outdoor playground!
5 Waterfalls in Zion National Park For A Fabulous Day Out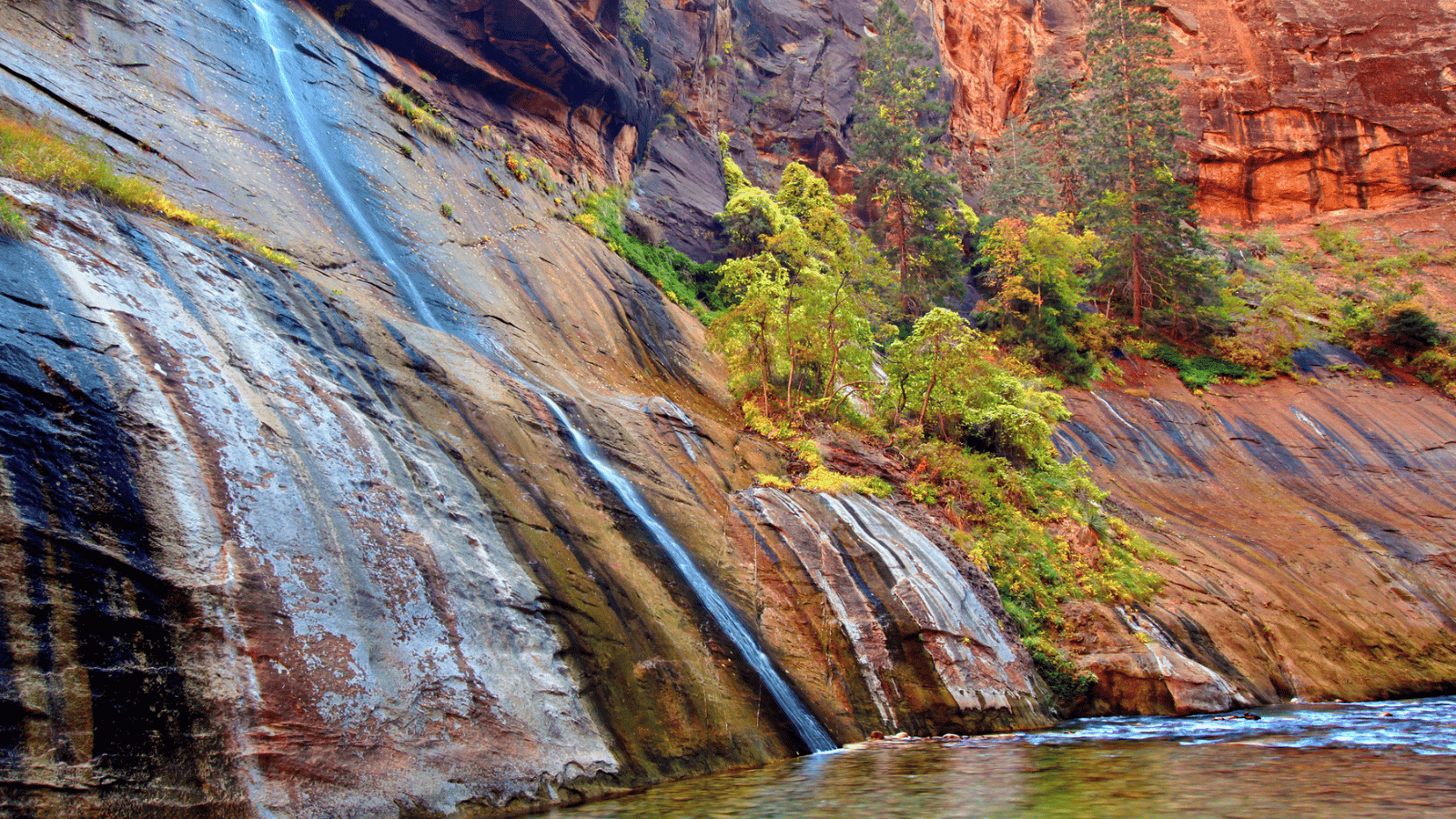 Are you a nature enthusiast looking for an outdoor adventure that will take your breath away? Look no further than Zion National Park in southwestern Utah! This article explores the park's stunning waterfalls, including the moderate hike to Archangel Falls and the more challenging Upper Emerald Pools. But that's not all – the article also highlights other natural attractions in the park, such as The Great White Throne and the Court of the Patriarchs. Don't miss out on the chance to explore this gorgeous landscape and experience the beauty of Utah's unique natural wonders!