Stephanie is a cherished member of the Sampling America writing team, dedicated to crafting captivating narratives that transport readers to thrilling adventures across the country and beyond.
If you want to get out into nature and enjoy the wonderful lakes in the Pocono Mountains, we've got the list for you!
The Poconos are a stunning natural area filled with excellent outdoor adventures, water spots, fishing, and more. Find excellent activities for you and your family in the Pennsylvania wilderness.
Lake Wallenpaupack
One of the top lakes in Pennsylvania, Lake Wallenpaupack, is a man-made body of water full of entertaining water sports like scuba diving, snorkeling, kayaking, and more.
The area also boasts some of the best hikes in the Pocono Mountains. The well-maintained trails create a great atmosphere for any skill level. The lake is big enough for a small boat ramp, so you can bring your own water vessel to enjoy the great outdoors here.
Lake Harmony
One of the Pocono's favorite lakes is actually private. Those hoping to access this body of water will need to be a guest of one of the resorts that backs onto the water or any privately owned houses with a lake view.
This private lake is well-known as a calm and serene place for fishing and relaxing on a dock. The natural glacial lake is a stunning place to visit, so try and make friends with one of the local homeowners next time you're in the nearby town of Lake Harmony.
Beltzville State Park Beach
Beltzville State Park Beach is the perfect location for lounging in the sand and sunbathing during the warm summer months.
The lake is vast, which creates a ton of space for boaters and those hoping to hop on the tube or a pair of jet skis. Small paddle boats, kayaks, and paddle boards are available for rent so that guests can spend their afternoon exploring the edges of the lake.
Gouldsboro Lake
Gouldsboro is another stunning man-made lake on the Pocono Plateau. This area is the perfect destination for family fun. Swimming, boating, and fishing are all expected to be enjoyed in the warm waters.
The lake is close to New York and draws a local crowd of locals and out-of-towners. Exciting wildlife, sea life, and plant life are all available for viewing here.
Mauch Chunk Lake Park
This lake, a local park, is set in the Carbon County Hills and welcomes guests for swimming, boating, hiking, and more.
The mountainous area is perfect for those looking to get out and explore nature. You can also enjoy sightseeing and the history of the site at the nearby switchback gravity railroad and the historic town of Jim Thorpe.
Brady's Lake
Brady's Lake is a wonderful lake for fishermen. The Lake is filled with bluegill, largemouth bass, pumpkinseed, and yellow perch. The lake shores are full of heavily wooded areas, making it an excellent hunting ground in the fall for deer.
This calm Lake is an excellent place to visit to get out and enjoy the beauty of the natural world. The area is also free to visit.
The 16 Best National Parks to Visit in June For Summer Fun
Are you looking for the perfect summer adventure? Look no further than these top national parks to visit in June! From the stunning wildflower displays at Lassen Volcanic National Park to the world-class whitewater rafting at New River Gorge National Park, this article provides insider tips and recommendations for an unforgettable outdoor experience. Don't miss out on the chance to explore these breathtaking natural wonders during one of the best months of the year!
6 National Parks To Avoid This Summer (And The Alternatives)
Are you planning a summer trip to a national park but want to avoid the crowds? Look no further than this article, which provides insider tips on which popular national parks to avoid and offers recommendations for six alternative destinations that offer unique experiences and stunning natural beauty. From exploring rugged peaks and pristine lakes at North Cascades National Park to discovering the geological history of Capitol Reef National Park, this article has everything you need to plan an unforgettable outdoor adventure this summer.
Best 16 Utah Vacation Spots
Are you looking for an unforgettable vacation spot with breathtaking natural beauty? Look no further than Utah! With stunning national parks like Zion and Bryce Canyon, as well as unique attractions like the Homestead Crater and Dead Horse Point, Utah has something for everyone. This article provides insider tips and recommendations for the best places to visit in Utah, from hiking to skiing to soaking in natural hot springs. Don't miss out on the chance to explore this incredible outdoor playground!
5 Waterfalls in Zion National Park For A Fabulous Day Out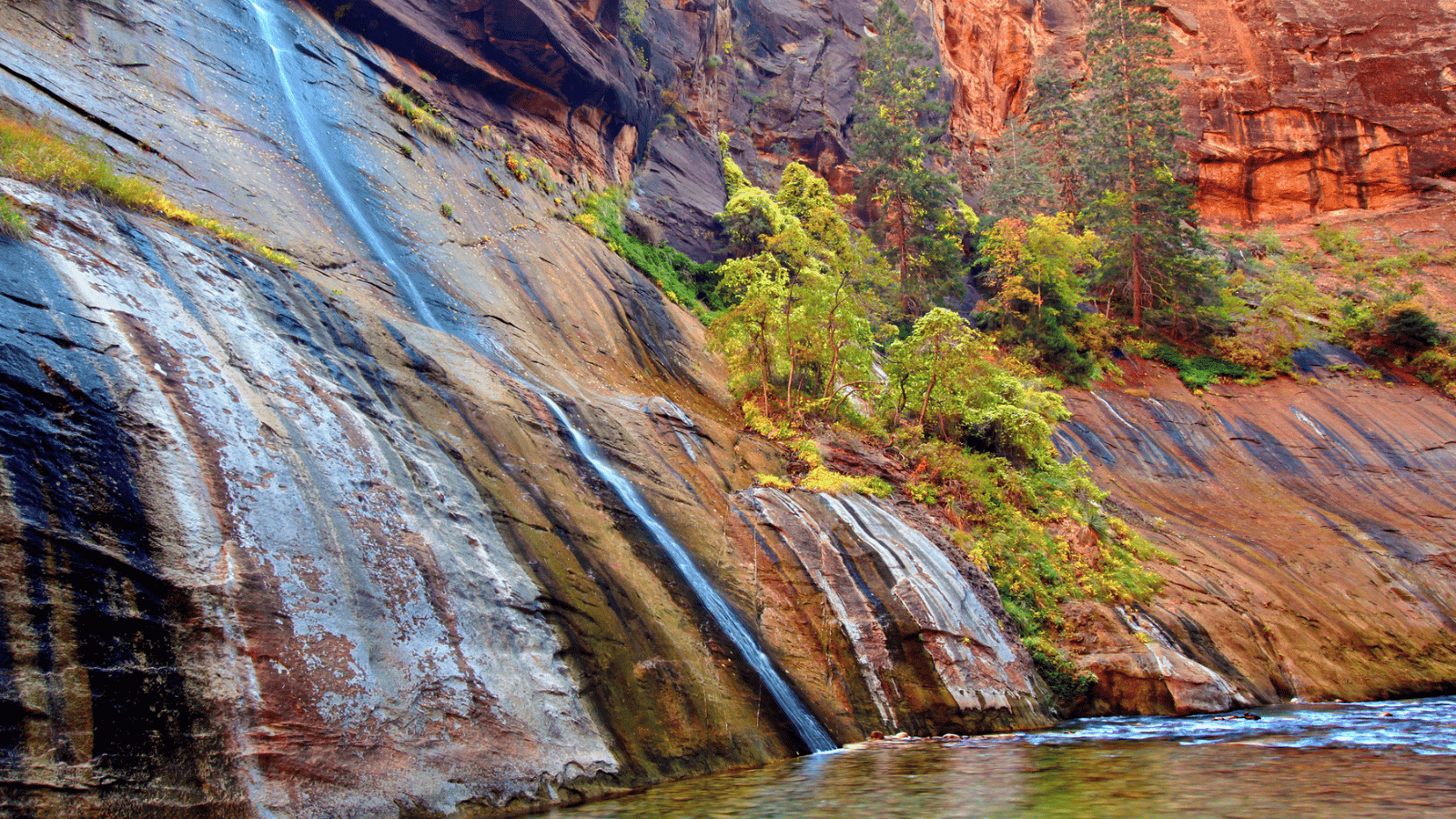 Are you a nature enthusiast looking for an outdoor adventure that will take your breath away? Look no further than Zion National Park in southwestern Utah! This article explores the park's stunning waterfalls, including the moderate hike to Archangel Falls and the more challenging Upper Emerald Pools. But that's not all – the article also highlights other natural attractions in the park, such as The Great White Throne and the Court of the Patriarchs. Don't miss out on the chance to explore this gorgeous landscape and experience the beauty of Utah's unique natural wonders!