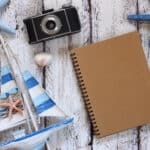 Elizabeth is an experienced traveler and writer with bylines in several popular travel publications. She currently co-owns a small digital travel publication and spends her free time writing, taking photos, and traveling.
Pet sitting while traveling is becoming increasingly popular for travelers looking to save money on accommodations while making new furry friends.
If you're new to the idea and unsure of how it works, click through for ten reasons why it's worth it to pet sit while traveling.
Get Your Furry Fix While Away
If you're a pet owner, then you'll know just how hard it is to leave your furry friend behind when you travel. However, pet sitting provides the perfect solution to get your furry fix while away from home. Not only do you get to spend time with pets, but you also get the added bonus of exploring a new city or town with a companion by your side (if you're allowed to take them out for walks, of course).
Save Money on Accommodations
While you have to pay a membership fee to sign up for most pet-sitting websites, that fee gains you access to hundreds (if not thousands) of listings for stays. This means that in exchange for taking care of someone's pet, you get to stay in their home for free.
Experience a Destination from a Local's Perspective
As a pet sitter, you'll experience a destination from a unique perspective — a local's perspective. You'll get to wake up and follow a local's routine of caring for their pet, which can often include morning walkies and jaunts around the park.
Learn About Different Cultures and Lifestyles
Pets mean different things in different cultures, and while meows and woofs sound just about the same wherever you go, the way people treat their pets and incorporate them into the family can be different. Pet sitting provides a unique look into the daily lives of local pet owners, which is an interesting experience you wouldn't otherwise get.
Get Exercise and Explore the Area
Pet sitting also provides the perfect opportunity to maintain an active lifestyle while on vacation. Walking and playing with pets can help you explore the area and discover new things, like dog parks and nature trails. Plus, it's a great way to stay active and enjoy the outdoors.
Make New Friends, Both Furry and Human
As a pet sitter, you may make lasting connections with both furry and human friends. You are staying in their home, after all. And who knows, you may even have the opportunity to return and pet sit for the same family again in the future. Or, you can host them in your place while they take care of your pet on your next vacation!
Gain Valuable Skills and Knowledge
Pet sitting can provide valuable experience and knowledge in pet care. You'll learn how to handle different types of pets and their various needs. Plus, you'll gain valuable experience in communication, responsibility, and time management. This is great if you're a young traveler looking to take on responsibility while out exploring the world.
Help Out Pet Owners in Need
Pet owners sometimes struggle to find trustworthy and reliable sitters for their furry friends while they're away. By pet sitting, you can help out these owners in need and provide them with peace of mind, knowing their pets are in good hands.
Get a Break from Tourist Activities
Pet sitting provides a unique break from typical tourist activities. You can take a break from the crowds and chaos and relax with the pets you're caring for. It's the perfect way to escape the hustle and bustle of tourism and enjoy a peaceful retreat.
Feel Good About Making a Positive Impact
Pet sitting provides an opportunity to make a positive impact on the lives of pets and their owners. By providing quality care and attention to the pets, you're making a positive difference in their lives. Plus, you're also helping pet owners enjoy their time away, knowing their beloved pets are getting scritches and good lovin' while they're not there to do so themselves.
Why Was The Yellowstone Bison Calf Rejected and Euthanized?
Discover the story behind the controversial euthanization of a bison calf in Yellowstone National Park and the consequences of human intervention in wildlife conservation efforts. Learn about the incident that occurred when a Hawaii man tried to help a newborn bison calf but ended up causing its herd to reject it, resulting in the calf's euthanization. Learn about the park's regulations and guidelines and the importance of respecting wildlife and their natural behaviors in protected areas.
When Bison Selfies Go Wrong: Highlighting The Internet's Funniest Reactions
Get ready for a good laugh and a friendly reminder to keep your distance from bison with this hilarious article about a viral bison selfie gone wrong. From National Park Service selfie stats to witty Twitter reactions, this article has got it all. Learn from this woman's mistake and avoid winning a Darwin Award by keeping your distance from these majestic creatures.
How To React If You Encounter A Bear: A Safety Guide
A bear sighting while hiking can be exciting but also frightening! Discover the dos and don'ts of bear encounters, including how to make noise to avoid encounters, how to react if you see a bear, what to do if a bear attacks, and wildlife viewing etiquette. Gain valuable insights into how to stay safe in bear country and respect wildlife and their natural behaviors in protected areas.
Interacting With Wildlife In National Parks: Wildlife Safety
Wildlife sightings are one of the most exciting parts of visiting a national park! Keep yourself and the animals both safe with these dos and don'ts of wildlife encounters, including how to stay at a safe distance, never feed or touch the animals, and specific guidelines for interacting with bears, moose, bison, and elk. Gain valuable insights into how to respect wildlife and their natural behaviors in protected areas, and enjoy a safe and enjoyable wildlife viewing experience.