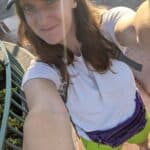 Kelsey is a freelance writer based in Southern Virginia. She enjoys traveling with her family to destinations from national parks to amusement parks and loves sharing tips and stories from along the way.
America's national parks are more popular than ever! Though park visitation saw a steep decline in 2020 (but to be fair, what wasn't declining then?), yearly visitors have been increasing ever since.
If you've also caught the national park bug, you can have an incredible trip. However, be mindful of these safety pitfalls to keep your natural getaway from turning into an emergency.
Dangerous Wildlife Encounters
We've said it again and again: visitors MUST stay a safe distance from wildlife in national parks! Most park visitors have enough common sense to avoid bears and other sharp-toothed park inhabitants, but some think it's acceptable to approach large herbivores like bison. This assumption couldn't be more wrong! More than one visitor has suffered injuries from a bison this year at national parks; incidents have taken place at Theodore Roosevelt National Park and Yellowstone National Park.
Unstable Terrain
National Parks often feature rugged terrain, steep cliffs, and slippery surfaces. Hiking without proper footwear or venturing off designated trails can lead to falls and injuries. Furthermore, since cell reception can be spotty, rescue efforts can take hours to arrive or may not be able to be reached at all. Earlier in 2023, a woman fell to her death in Joshua Tree National Park while hiking on rocky, rugged terrain.
Poisonous Plants
Some national parks are home to toxic plants like poison ivy, poison oak, and stinging nettles. Brushing against these plants can cause skin irritations and allergic reactions. While reactions to these plants are irritating, other national parks are home to plants that can kill! In the Virgin Islands National Park, you'll find Manchineel or Death Apple. As you may have guessed from the name, consuming the fruit of this plant can cause death!
Adverse Weather
Weather conditions in National Parks can change rapidly. Extreme temperatures, thunderstorms, flash floods, and blizzards pose risks to visitors, especially those unprepared for sudden weather changes.
Extreme Heat
Extreme heat poses a real threat to hikers and other adventurers in many of our nation's national parks. 2023 has been especially deadly, with five casualties attributed to heat in national parks so far. To avoid these risks, be sure to hike early in the morning, wear light-colored clothing, and carry plenty of water. If you'd like to hike in parks like Death Valley National Park, which is known for extreme temperatures, plan your visit for fall or winter when the weather is cooler.
Water Hazards
Drowning is a leading cause of death in national parks. Swimming in natural bodies of water can be risky due to swift currents, cold temperatures, and submerged hazards. Drowning is a significant danger, especially in rivers and lakes with strong currents.
Limited Cell Service
Many National Parks have limited or no cell phone reception. It sounds like a "first-world problem," but the lack of cell service can pose a real danger in the event of an emergency. If visitors cannot call for help and rely on their cell phones as their only safety measure, they may find themselves trapped if the worst happens. Make and follow a trip plan so rescue efforts will know where to look for you if you don't return from your adventure as planned.
Inadequate Preparation
Many visitors underestimate the physical demands of hiking and outdoor activities in National Parks. Inadequate preparation, lack of proper gear, and insufficient knowledge of the area can lead to accidents and dangers. It's essential to carry sufficient water and to make and follow a trip plan when venturing into the backcountry.
Falling Rocks and Avalanches
Certain national parks, especially those with steep cliffs and mountains, are prone to falling rocks and avalanches. Visitors who travel to national parks for rock climbing are especially at risk. Pay attention to posted warnings and stay in designated safe areas.
Aggressive Tourists and Crowds
We hate to say it, but sometimes the worst thing you'll encounter in a park is the other people there! Overtourism can lead to crowded conditions and increased tensions among visitors. Aggressive behavior or altercations with other tourists can occur in busy areas. We suggest trying out some less-traveled national parks, especially during the busy season.
The 16 Best National Parks to Visit in June For Summer Fun
Are you looking for the perfect summer adventure? Look no further than these top national parks to visit in June! From the stunning wildflower displays at Lassen Volcanic National Park to the world-class whitewater rafting at New River Gorge National Park, this article provides insider tips and recommendations for an unforgettable outdoor experience. Don't miss out on the chance to explore these breathtaking natural wonders during one of the best months of the year!
6 National Parks To Avoid This Summer (And The Alternatives)
Are you planning a summer trip to a national park but want to avoid the crowds? Look no further than this article, which provides insider tips on which popular national parks to avoid and offers recommendations for six alternative destinations that offer unique experiences and stunning natural beauty. From exploring rugged peaks and pristine lakes at North Cascades National Park to discovering the geological history of Capitol Reef National Park, this article has everything you need to plan an unforgettable outdoor adventure this summer.
Best 16 Utah Vacation Spots
Are you looking for an unforgettable vacation spot with breathtaking natural beauty? Look no further than Utah! With stunning national parks like Zion and Bryce Canyon and unique attractions like the Homestead Crater and Dead Horse Point, Utah has something for everyone. This article provides insider tips and recommendations for the best places to visit in Utah, from hiking to skiing to soaking in natural hot springs. Don't miss out on the chance to explore this incredible outdoor playground!
5 Waterfalls in Zion National Park For A Fabulous Day Out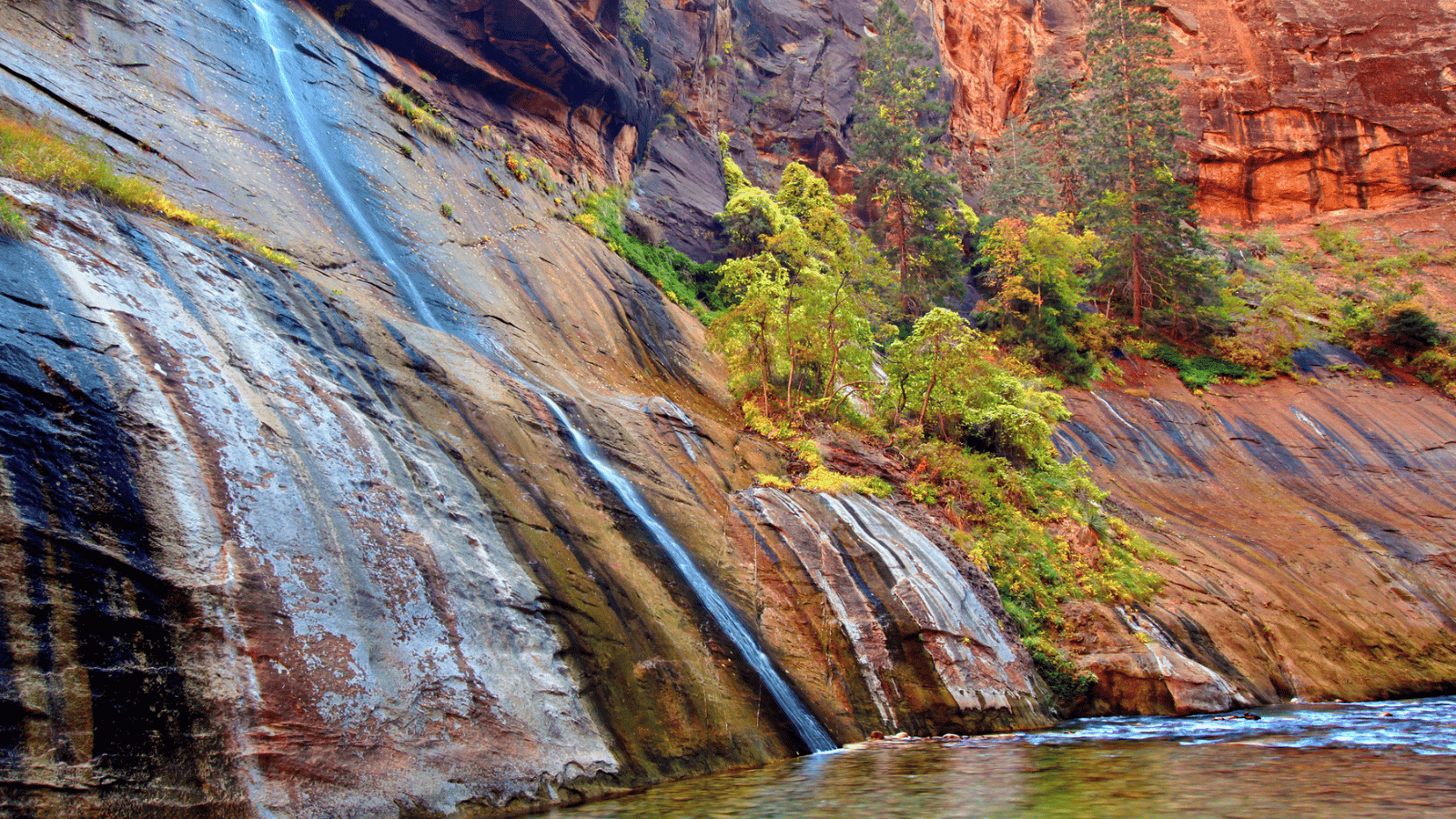 Are you a nature enthusiast looking for an outdoor adventure that will take your breath away? Look no further than Zion National Park in southwestern Utah! This article explores the park's stunning waterfalls, including the moderate hike to Archangel Falls and the more challenging Upper Emerald Pools. But that's not all – the article also highlights other natural attractions in the park, such as The Great White Throne and the Court of the Patriarchs. Don't miss out on the chance to explore this gorgeous landscape and experience the beauty of Utah's unique natural wonders!