Stephanie is a cherished member of the Sampling America writing team, dedicated to crafting captivating narratives that transport readers to thrilling adventures across the country and beyond.
The West Coast of the United States is an extremely popular place to pass through on a road trip. The state of California especially offers hundreds of places to pass through and offers unique experiences.
Follow our guide to the ultimate Californian road trip to get the most out of your time traveling through this beautiful state.
Sonoma
Napa Valley and Sonoma County are excellent places to begin a cross-state road trip. Sonoma hosts a bevy of fabulous wineries and restaurants.
Begin a road trip by seeing the foggy coast of Northern California and stocking up on some Californian wines for the trip.
San Francisco
The city offers several stunning attractions, such as the Fisherman's Wharf, Alcatraz, and Golden State Park.
Consider parking your car on the outskirts of town and taking a trolley or a bike through the downtown core to visit bars and restaurants.
If you're a nature lover, consider taking the night to camp in the Golden State Park next to the colossal old-growth trees.
Monterey
Monterey and Carmel by the Sea are roughly 10 minutes apart; they're both excellent cities to stop in to explore the Big Sur area in California.
Monterey is infamous for its stunning beach views from the highway; you're sure to be amazed when passing through this town.
Stop along the many beaches in Monterey to appreciate the various marine life. Whale watching is an excellent activity while enjoying this seaside town.
Big Sur
Driving down the Pacific Coast Highway, you'll find the Grand Dame of California, Big Sur. It's usually recommended to spend a few days here to take in all the sights.
Stop along Pfeiffer Beach to experience one of the most stunning beaches in the world. Explore the Garrapata State Park to see unique sea arches and jagged rocks along the coastal landscape.
Big Sur is well-known for its excellent surfing. So bring your board or rent one in town to catch some of the best waves in California.
Santa Maria
Santa Maria might seem like a very small town to stop in. However, this region is well-known for its wineries and sand dunes.
Many tourists stop here to experience driving through the sand dunes in a rented buggy. This experience is especially fun for kids. They'll be enormously excited to get the thrill of driving a little ATV through the dunes.
Los Angeles
The hustle and bustle in Los Angeles can feel quite overwhelming at times. For a calmer trip, consider skipping the touristy spots like the Hollywood Walk of Fame and Venice Beach and instead opt to stay in quieter and more hip areas like Los Feliz.
Take a hike past the Griffith Observatory or near the Hollywood sign to get a view of the valley. Several beaches just north of LA in Orange Country or Malibu are open to the public. Consider driving to these locations in preference for a quieter trip.
Joshua Tree National Park
Deep in the Mojave Desert, Joshua Tree National Park has some of the most unique landscapes and vegetation in the world. Here you can see the stunning Joshua trees as well as saguaro cacti in the same place.
There are also several art installations and museums in the area, such as the Banana Museum and Salvation Mountain next to the Salton Sea.
Coachella Valley
Palm Springs, La Quinta, and Cathedral City are all excellent cities to stop in while visiting the Coachella Valley.
Although this valley is made up of several cities, they all bleed into the other. So it will be fine if you choose to stay in Indio or downtown Palm Springs; you'll still be able to get around quickly to enjoy the restaurants and hiking.
Death Valley National Park
Driving through Death Valley National Park is not for the faint of heart. The average temperature in this scorching valley is 120F, but it can get even warmer.
When passing through, locals recommend that you go with a full tank of gas, plenty of food and water, and only stop on a short hike during the cooler hours of the day.
Yosemite National Park
Yosemite National Park is one of the biggest national parks in the United States and claims some of the most breathtaking natural features.
With stunning forests, mountains, and waterfalls, hiking through Yosemite is a surreal experience. Locals recommend taking one of the well-known trails at The Nose, El Capital, Bridalveil Falls, or the famous Tunnel View Lookout.
Lake Tahoe
Lake Tahoe is one of the most stunning natural lakes in California. It offers crystal clear blue waters surrounded by unique mountain ranges.
Besides swimming, kayaking, and hiking, several amenities are also on the lake's south side. They have casinos, hotels, restaurants, and a busy nightlife.
On a road trip, Lake Tahoe can be a great place to rest and relax in nature for another day or two or recharge in a nearby hotel.
The 16 Best National Parks to Visit in June For Summer Fun
Are you looking for the perfect summer adventure? Look no further than these top national parks to visit in June! From the stunning wildflower displays at Lassen Volcanic National Park to the world-class whitewater rafting at New River Gorge National Park, this article provides insider tips and recommendations for an unforgettable outdoor experience. Don't miss out on the chance to explore these breathtaking natural wonders during one of the best months of the year!
6 National Parks To Avoid This Summer (And The Alternatives)
Are you planning a summer trip to a national park but want to avoid the crowds? Look no further than this article, which provides insider tips on which popular national parks to avoid and offers recommendations for six alternative destinations that offer unique experiences and stunning natural beauty. From exploring rugged peaks and pristine lakes at North Cascades National Park to discovering the geological history of Capitol Reef National Park, this article has everything you need to plan an unforgettable outdoor adventure this summer.
Best 16 Utah Vacation Spots
Are you looking for an unforgettable vacation spot with breathtaking natural beauty? Look no further than Utah! With stunning national parks like Zion and Bryce Canyon, as well as unique attractions like the Homestead Crater and Dead Horse Point, Utah has something for everyone. This article provides insider tips and recommendations for the best places to visit in Utah, from hiking to skiing to soaking in natural hot springs. Don't miss out on the chance to explore this incredible outdoor playground!
5 Waterfalls in Zion National Park For A Fabulous Day Out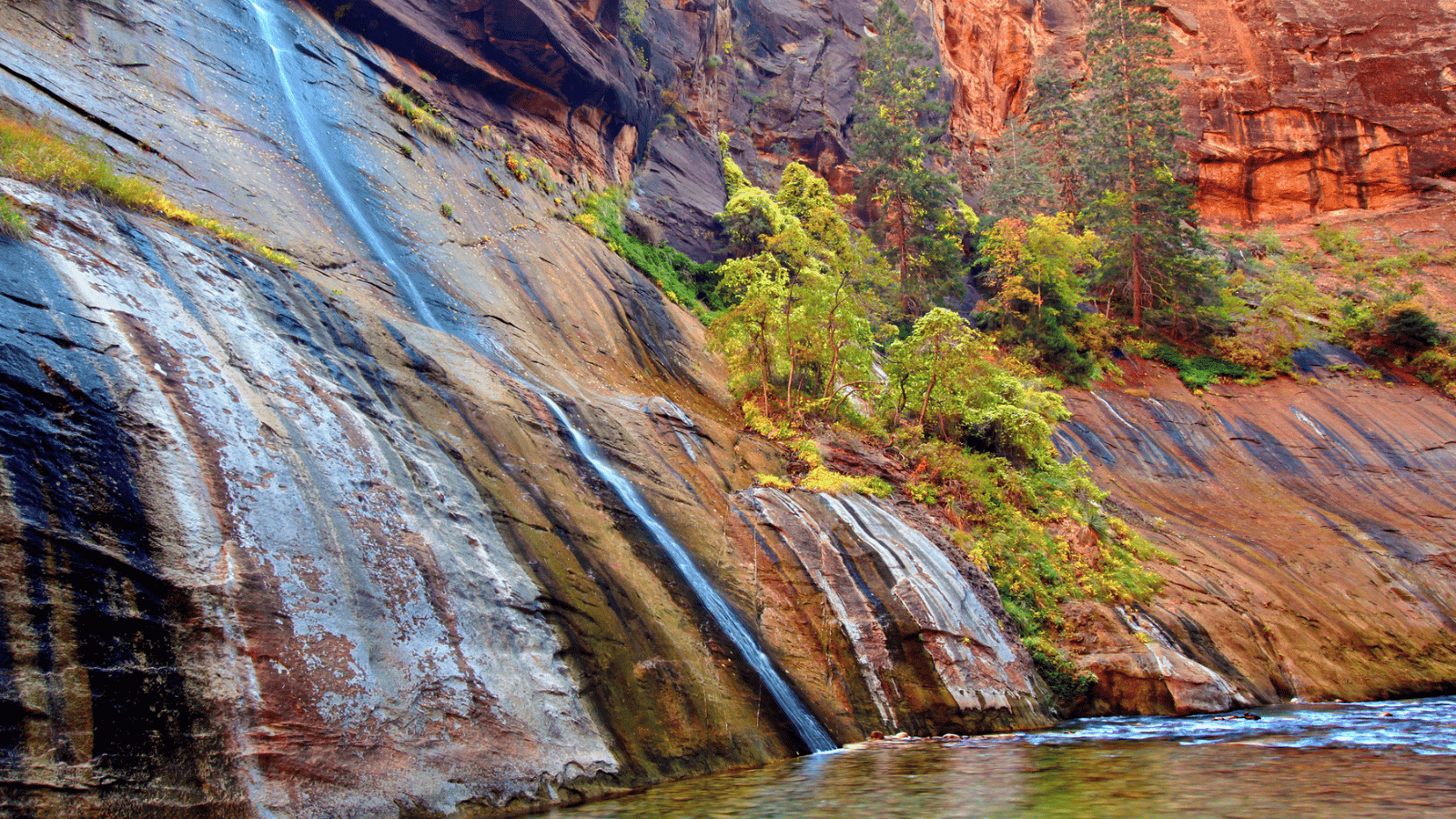 Are you a nature enthusiast looking for an outdoor adventure that will take your breath away? Look no further than Zion National Park in southwestern Utah! This article explores the park's stunning waterfalls, including the moderate hike to Archangel Falls and the more challenging Upper Emerald Pools. But that's not all – the article also highlights other natural attractions in the park, such as The Great White Throne and the Court of the Patriarchs. Don't miss out on the chance to explore this gorgeous landscape and experience the beauty of Utah's unique natural wonders!