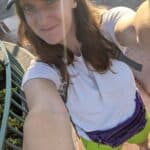 Kelsey is a freelance writer based in Southern Virginia. She enjoys traveling with her family to destinations from national parks to amusement parks and loves sharing tips and stories from along the way.
Capitol Reef National Park, located in Utah, USA, is a hidden gem that often gets overshadowed by its more famous counterparts like Zion and Bryce Canyon National Parks. However, for those seeking breathtaking landscapes, outdoor adventures, and a quieter escape from the crowds, Capitol Reef offers a truly unforgettable experience.
Established in 1971, this park covers an area of over 241,904 acres and is renowned for its unique geological features, including domes, beautiful canyons, and the Waterpocket Fold, a stunning 100-mile-long warp in the Earth's crust.
Outdoor enthusiasts, history buffs, and nature lovers alike will find something to enjoy here. Planning a visit? These 10 activities aren't to be missed.
Scenic Drives and Overlooks
The best way to begin your adventure in Capitol Reef is the Scenic Drive. The drive offers amazing views of the surrounding landscape, with numerous pullouts and overlooks to stop and capture the beauty with your camera.
The Scenic Drive is nearly 8 miles long, paved, and suitable for passenger vehicles. Your vehicle and most RVs can also travel along two dirt spur roads, Grand Wash and Capitol Gorge.
Plan to spend about an hour and a half exploring these roads, where you'll see sights like the Moenkopi Formation, the abandoned Oyler Uranium Mine, and worn petroglyphs left by prehistoric peoples.
Hiking Trails for All Levels
Capitol Reef boasts a wide range of hiking trails suitable for all levels of experience. Beginners can tackle day hiking trails like the Hickman Bridge Trail and Grand Wash Trail are excellent choices, offering moderate hikes and fascinating rock formations.
More experienced hikers can challenge themselves with the stunning Cassidy Arch Trail or the scenic Rim Overlook Trail.
Serious backpackers can plan overnight or even multi-day expeditions into the backcountry of Capitol Reef. Upper and Lower Muley Twist Canyon can be explored as a popular overnight hiking trip, while Halls Creek Narrows makes an exciting and strenuous hike that will occupy travelers for 3-4 days.
Keep in mind that the elevation of the park is about 5,500 feet. If this is higher than the elevation where you live, even trails that are considered "easy" might feel more difficult for you.
Capitol Reef Visitor Center
Before diving into the wilderness, a visit to the Capitol Reef Visitor Center is a must. Here, you can gather valuable information about the park's geology, wildlife, and cultural history. The center also provides maps, exhibits, and knowledgeable park rangers who can assist you in planning your visit effectively.
Visitors may enjoy a narrated tour of the exhibits in the Visitor Center through the NPS Audio Description Tours app.
Historic Fruita District
Step back in time and explore the Historic Fruita District, a charming oasis filled with lush orchards, historic buildings, and picnic areas.
Visitors can enjoy picking fresh fruits during the harvest season or savoring delicious pies at the Gifford Homestead.
This area provides an excellent opportunity to experience the park's human history and enjoy the tranquil atmosphere.
Petroglyphs and Pictographs
For a glimpse into the ancient past, venture to the petroglyph panels near the Capitol Reef Visitor Center. These intricate rock carvings offer insights into the lives of the indigenous people who once called this area home.
The Fremont River and Horseshoe Canyon also feature impressive pictographs, providing a unique connection to the past.
Goosenecks Overlook
Located at the southern end of the park, Goosenecks Overlook is a natural wonder that showcases the meandering path of Sulphur Creek. The incredible views from this overlook is particularly striking during sunrise and sunset, painting the landscape with vivid colors and shadows.
Cathedral Valley
For those seeking a remote and awe-inspiring adventure, Cathedral Valley awaits. Accessible by high-clearance vehicles, this area offers a rugged landscape filled with massive monoliths, sandstone formations, and the iconic Temple of the Sun and Temple of the Moon.
The isolation and grandeur of Cathedral Valley make it a truly unforgettable experience, but those hoping to explore this rugged region must be prepared! Check road and weather conditions at the visitor center before setting out, as rain and snow can easily wash out the roads and make them impassable.
Travelers to the Cathedral Valley region should also equip themselves with plenty of food, water, gas, and a shovel.
It is possible to explore the Cathedral Valley via car by driving the Cathedral Valley Driving Loop Tour. This tour takes around 6-8 hours to complete and offers opportunities to stop and hike along the way.
Canyoneering Adventures
The park's sandstone canyons offer a playground for canyoneering enthusiasts. Engaging in this thrilling activity allows you to explore hidden gorges, rappel down cliffs, and discover secluded oases.
Make sure to hire a professional guide if you are new to canyoneering, as safety is paramount in these rugged terrains.
Camping and Backcountry Explorations
Capitol Reef offers a variety of camping options, from developed campgrounds to backcountry sites. Spending a night under the stars amidst the majestic scenery is a rewarding experience.
Fruita Campground is the only developed campground in Capitol Reef National Park. This beautiful campground is surrounded by historic orchards and serves as an oasis in the desert. There are 71 available campsites, each with a picnic table or firepit.
Cedar Mesa Campground and Cathedral Valley Campground are the park's two primitive campgrounds. Each site in these locations offers a picnic table and fire grate, and campers will find a pit toilet, but no running water, at the site.
Backcountry explorers may also choose to camp outside of designated campgrounds. However, this does require a permit, which is free and available at the visitor's center.
Photography Opportunities
Photographers will find endless opportunities to capture the park's stunning beauty. From sunrise to sunset, the ever-changing light paints the landscape in different hues. Whether you're a professional or an amateur photographer, Capitol Reef provides a plethora of subjects, from dramatic cliffs to delicate wildflowers.
The 16 Best National Parks to Visit in June For Summer Fun
Are you looking for the perfect summer adventure? Look no further than these top national parks to visit in June! From the stunning wildflower displays at Lassen Volcanic National Park to the world-class whitewater rafting at New River Gorge National Park, this article provides insider tips and recommendations for an unforgettable outdoor experience. Don't miss out on the chance to explore these breathtaking natural wonders during one of the best months of the year!
6 National Parks To Avoid This Summer (And The Alternatives)
Are you planning a summer trip to a national park but want to avoid the crowds? Look no further than this article, which provides insider tips on which popular national parks to avoid and offers recommendations for six alternative destinations that offer unique experiences and stunning natural beauty. From exploring rugged peaks and pristine lakes at North Cascades National Park to discovering the geological history of Capitol Reef National Park, this article has everything you need to plan an unforgettable outdoor adventure this summer.
Best 16 Utah Vacation Spots
Are you looking for an unforgettable vacation spot with breathtaking natural beauty? Look no further than Utah! With stunning national parks like Zion and Bryce Canyon, as well as unique attractions like the Homestead Crater and Dead Horse Point, Utah has something for everyone. This article provides insider tips and recommendations for the best places to visit in Utah, from hiking to skiing to soaking in natural hot springs. Don't miss out on the chance to explore this incredible outdoor playground!
5 Waterfalls in Zion National Park For A Fabulous Day Out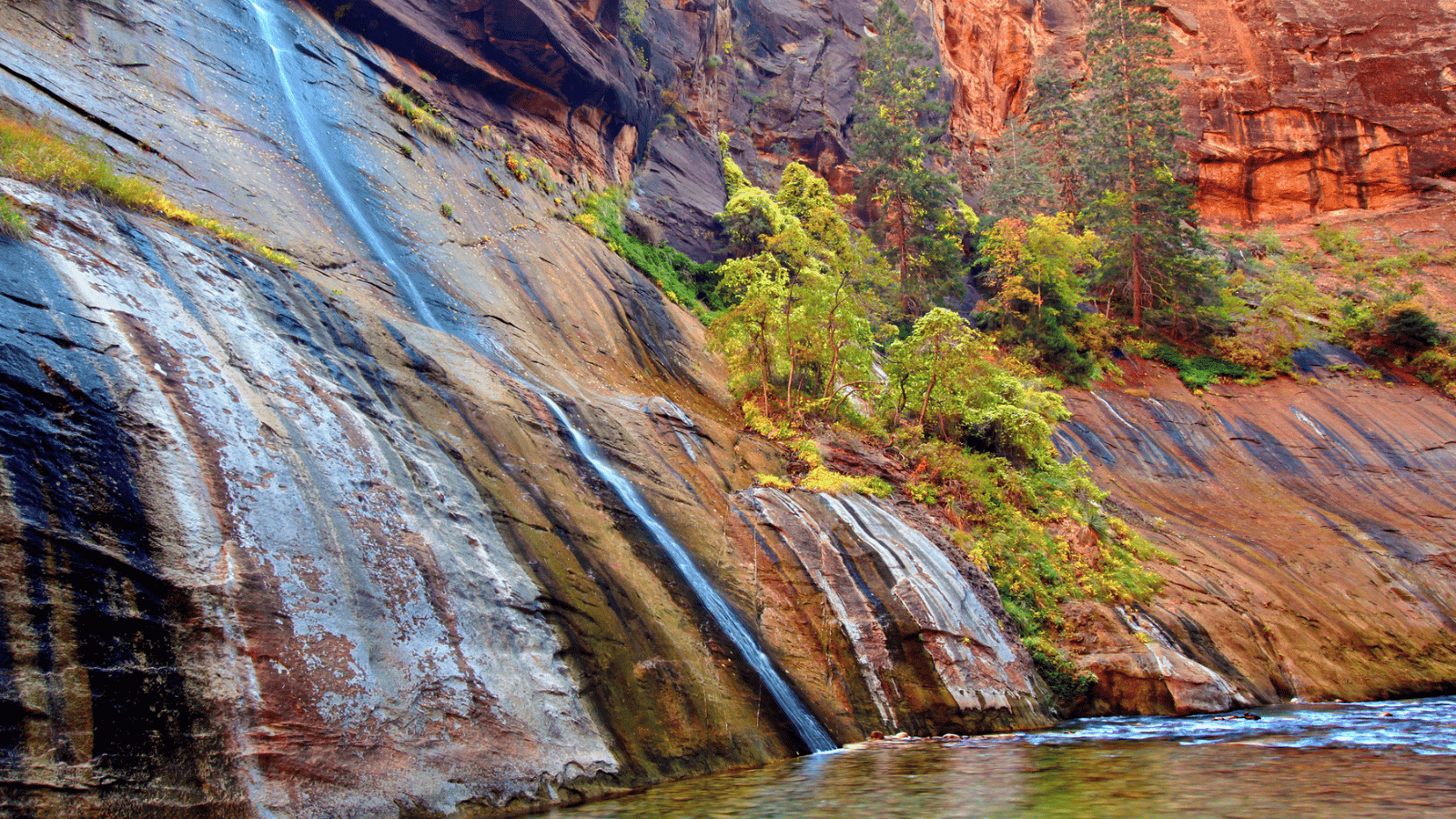 Are you a nature enthusiast looking for an outdoor adventure that will take your breath away? Look no further than Zion National Park in southwestern Utah! This article explores the park's stunning waterfalls, including the moderate hike to Archangel Falls and the more challenging Upper Emerald Pools. But that's not all – the article also highlights other natural attractions in the park, such as The Great White Throne and the Court of the Patriarchs. Don't miss out on the chance to explore this gorgeous landscape and experience the beauty of Utah's unique natural wonders!