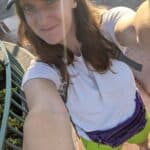 Kelsey is a freelance writer based in Southern Virginia. She enjoys traveling with her family to destinations from national parks to amusement parks and loves sharing tips and stories from along the way.
Channel Islands National Park is truly a hidden gem. Nestled amidst the sparkling waters of the Pacific Ocean, this park offers unforgettable experiences for every type of traveler.
The park is a treasure trove of wonders waiting to be discovered, with an array of flora and fauna, unlike anything you'll see elsewhere. We're excited to share some of the best things to do in Channel Islands National Park that will make your visit truly unforgettable.
Take a Hike Around Inspiration Point
Hikers won't want to miss the trek around Inspiration Point on East Anacapa Island in the Channel Islands National Park. As you wander, you'll see plants that look like they've sprung from a storybook, especially after the winter rains.
Birdwatchers should come with their binoculars, as the park is a prime real estate for nesting birds. Visitors can also spot marine wildlife like sea lions and harbor seals.
The trail also offers history buffs a peek into the past with remnants of ancient Chumash sites and the 1932 light station, delivering a unique blend of nature and history in a single hike.
Tidepooling
For travelers seeking a perfect mix of exploration and wildlife spotting, tidepooling at the Channel Islands National Park is a must-do! Picture this: dipping into some of Southern California's finest tidepools, teeming with a kaleidoscope of sea dwellers like adorable urchins, limpets, starfish, and vibrant anemones.
Visitors can wander over to Frenchy's Cove on Anacapa Island, Smuggler's Cove on Santa Cruz Island, or the eastern end of Cuyler Harbor on San Miguel Island.
These aren't your average puddles; they're bona fide intertidal zones, the real-life shifting scenes from aquatic to terrestrial environments. The fauna here thrives amidst sunlight, heat, water loss, and the unyielding pound of the surf.
Remember, while these little guys are superheroes, they're not invincible against human impact. They need our help to keep their homes stable!
Mind your step, keep an eye on the waves, and take the time to spot the camouflaged critters. And hands off the wildlife, please! Not just because it's the park rule, but also because these shells and critters might be someone's home!
Backcountry Camping
For the bold adventurers out there, backcountry camping at Channel Islands National Park offers an unmatched experience. The Del Norte campsite on Santa Cruz Island, nestled 700 feet above sea level in a shaded oak grove, boasts unreal views of the pristine coastline.
It's a 3.5-mile hike from Prisoners Harbor or a 12-mile trek from Scorpion Anchorage to the modest yet cozy campground, with amenities like a picnic table, animal-proof container, and classic pit toilet. But remember to pack your toilet paper!
If you're up for beach camping, head over to Santa Rosa Island. Backcountry camping here is available between August 15th and December 31st. Campers might need to hike a bit on rugged paths or along the beach to get to the camping spot, but the view? Worth it!
Both sites highlight the park's wilderness values, but be warned – they're for experienced backpackers only.
Kayaking
One of the most adventurous activities in Channel Islands National Park is kayaking. Visitors can kayak through sea caves along the rugged coastlines, especially around Santa Cruz island. The best time to kayak is during the summer and fall when the sea is calmer.
As kayakers paddle alongside the island's cliff faces and weave through countless caves, they'll be smack dab in the middle of a wildlife extravaganza. They'll be able to spot a wide range of seabirds and can be on the lookout for the California sea lions and harbor seals that call the coastline home.
Remember though, the sea can present unexpected challenges, so safety is paramount. Those who are new to kayaking or watersports should kayak with a guide service – this park isn't the place to try out kayaking alone for the first time.
Snorkeling and Scuba Diving
Channel Islands National Park is home to a rich and vibrant marine life thanks to its federal marine reserve status. The kelp forests surrounding the islands offer excellent snorkeling and diving opportunities.
The best months to go snorkeling and diving are July through October when the water visibility is best. Anacapa, Santa Barbara, and eastern Santa Cruz islands provide the best conditions for snorkeling. Windy conditions on Santa Rosa and San Miguel islands make conditions unsafe for novice snorkelers on these islands.
Boat Tours with Island Packers
Regular boat tours are available that take you around the islands, offering stunning views along the way. These tours are available through Island Packers, the official Boat Concessionaire for the national park.
Island Packers Cruises provides year-round ferry services to the local islands of Santa Cruz and Anacapa, and offers scheduled trips to the outer islands, namely Santa Rosa, San Miguel, and Santa Barbara, from March through November.
During some of these special tours, you stay onboard to view the abundant wildlife inhabiting the waters of the Channel Islands National Park and the Channel Islands National Marine Sanctuary. Other trips include guided hikes on the islands, swimming, snorkeling, and even camping.
Island Packers Cruises also presents the opportunity to experience seasonal whale-watching trips, which brings us to our next must-do activity.
Whale-Watching
With 28 species of majestic whales and dolphins identified in the waters of the Channel Islands National Marine Sanctuary, the opportunity to observe these marvelous marine inhabitants in their natural habitat is truly a bucket-list experience. Wildlife cruises frequently feature sightings of Gray, Humpback, Blue, Minke, and Orca Whales, along with Common Dolphin, Risso's Dolphin, Bottlenose Dolphin, Pacific White Sided Dolphin, and Dall's Porpoise.
Island Packers' excursions always keep an eye out for these magnificent creatures, but your best chance for spotting them is during the two key whale-watching seasons. The Pacific Gray Whales make their grand appearance in the winter, while the summer months bring Humpback and Blue Whales closer to the surface.
The presence of Fin, Humpback, and Blue Whales is thanks to periods of ocean up-welling, occurring between June and September, which bring a burst of plankton – the whales' primary food source – into the local area.
Wildlife Viewing
The Channel Islands and surrounding waters aren't just home to whales- they're home to many unique species of birds and mammals. Birdwatchers will enjoy the island scrub-jay found only on Santa Cruz Island and the brown pelican rookeries on Anacapa and Santa Barbara Islands.
Wildlife cruises are a great way to spot much of the wildlife that this park has to offer while taking a relaxing boat trip. Island Packers' Island Wildlife Cruises, lasting around 3.5 hours, offer travelers the chance to traverse the waters of the Santa Barbara Channel, Channel Islands National Marine Sanctuary, and the Channel Islands National Park.
During the journey from the mainland to Anacapa Island, there's the possibility of spotting Harbor Seals, California Sea Lions, Common Dolphins, Pacific White-sided Dolphins, or Risso's Dolphins.
Wildflower Viewing
Looking for a calming and relaxing experience within Channel Islands National Park? Wildflower viewing may be the perfect choice! The park boasts a diverse array of over 800 plant species. Factors such as distance from the mainland, island size, local climate, elevation, and topographical variety all contribute to the variety of plants that can be found here.
During a typical year of adequate rainfall, the islands transform into vibrant green landscapes with the wildflowers reaching their peak bloom around late winter and spring. It's fascinating to note that the blooming tends to start and end earlier the farther south and east the islands are located.
The radiant yellow coreopsis flowers, usually at their best from late January through March, offer an especially breathtaking sight. The most enjoyable viewing of these flowers can be found on Santa Barbara, Anacapa, and San Miguel Islands.
Visit Painted Cave
Visiting the Painted Cave at Channel Islands National Park is an exciting boating experience, also offered through Island Packers.
After a short stop at Prisoner's Harbor to offload day-trippers and camping gear, the voyage continues to the awe-inspiring Painted Cave located along the north shore of Santa Cruz.
Visitors will have the opportunity to journey into the first chamber of one of the largest known sea caves on the planet aboard a 64-foot catamaran. Although there is no landing at Painted Cave, the unforgettable photos and memories captured from this unique experience are sure to be a highlight of any visit to the Channel Islands National Park.
The 16 Best National Parks to Visit in June For Summer Fun
Are you looking for the perfect summer adventure? Look no further than these top national parks to visit in June! From the stunning wildflower displays at Lassen Volcanic National Park to the world-class whitewater rafting at New River Gorge National Park, this article provides insider tips and recommendations for an unforgettable outdoor experience. Don't miss out on the chance to explore these breathtaking natural wonders during one of the best months of the year!
6 National Parks To Avoid This Summer (And The Alternatives)
Are you planning a summer trip to a national park but want to avoid the crowds? Look no further than this article, which provides insider tips on which popular national parks to avoid and offers recommendations for six alternative destinations that offer unique experiences and stunning natural beauty. From exploring rugged peaks and pristine lakes at North Cascades National Park to discovering the geological history of Capitol Reef National Park, this article has everything you need to plan an unforgettable outdoor adventure this summer.
Best 16 Utah Vacation Spots
Are you looking for an unforgettable vacation spot with breathtaking natural beauty? Look no further than Utah! With stunning national parks like Zion and Bryce Canyon, as well as unique attractions like the Homestead Crater and Dead Horse Point, Utah has something for everyone. This article provides insider tips and recommendations for the best places to visit in Utah, from hiking to skiing to soaking in natural hot springs. Don't miss out on the chance to explore this incredible outdoor playground!
5 Waterfalls in Zion National Park For A Fabulous Day Out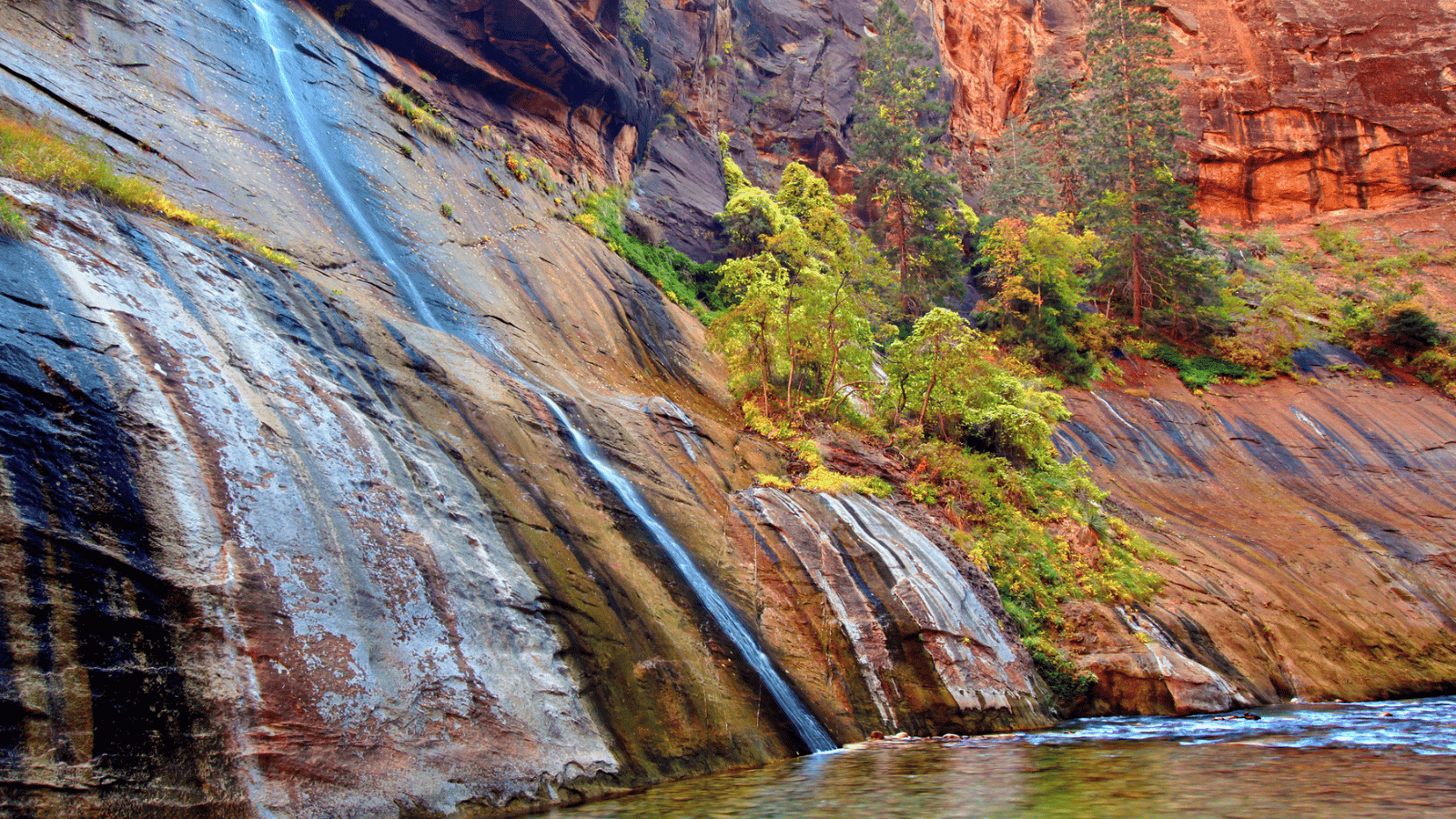 Are you a nature enthusiast looking for an outdoor adventure that will take your breath away? Look no further than Zion National Park in southwestern Utah! This article explores the park's stunning waterfalls, including the moderate hike to Archangel Falls and the more challenging Upper Emerald Pools. But that's not all – the article also highlights other natural attractions in the park, such as The Great White Throne and the Court of the Patriarchs. Don't miss out on the chance to explore this gorgeous landscape and experience the beauty of Utah's unique natural wonders!