Daniel is a copywriter who has well and truly been bitten alive by the 'travel bug'. After ticking off several North American National Parks and exploring Europe by train, his sights are now set on South East Asia. Usually with at least one camera locked and loaded, you'll find Daniel wherever there are mountains, lakes or beaches.
Welcome to the wacky world of vacation blunders! For some unknown reason, many tourists love nothing more than making a fool out of themselves and being caught on camera doing so.
A recent viral video on Reddit shows a vacationer testing out the waters of Yellowstone's (very) hot springs. To her surprise, she exclaims, 'It's hot, it's very hot.' This got us thinking about the multitude of other amusing and downright foolish things vacationers do across America.
So get ready to cringe, laugh, and shake your head in disbelief as we take a delightful journey through the realm of tourist blunders.
Cliffside Selfies
Despite the Grand Canyon's renowned natural beauty that is simply impossible to capture on camera, there remains a persistent urge among many to record themselves in precarious situations while exploring its wonders.
Pretending to hang off the edge, faking a shove in the back to a friend, or kicking loose rocks off the edge are just a few of the foolish (and dangerous) acts you'll see at the Grand Canyon.
San Franciso Hills
Proudly topping America's 'hilliest cities' list, exploring the streets of San Fransico can soon turn into a full-blown workout.
It doesn't take long for trouble to brew when unfit tourists hop on shiny rental bikes and make a beeline for the hills. Local drivers have little patience for such antics and find themselves red with rage as they are forced to swerve out of the way of clueless cyclists.
Disturbing Nature
As shown so clearly by the tourist taking a dip in Yellowstone's hot springs, national parks are a magnet for vacation blunders.
It is, unfortunately, our great wildlife that typically finds itself victim to these hapless tourists. Whether it's trying to ride a bison, getting a selfie with a bear, or honking at a herd of bison to speed them up, it never ends well. Just don't do it, guys.
Hotel Pool Daredevils
While not exclusive to America, the peculiar pastime of jumping off hotels into pools continues to baffle some vacationers.
Despite the annual tales of broken limbs, spines, or even worse, numerous thrill-seekers still muster the foolishness to attempt this death-defying stunt.
Poorly Prepared Hiking
Unprepared tourists, bless their adventurous souls, often waltz into hiking trails like the Appalachian Trail or the Rocky Mountains with all the grace of a blindfolded squirrel on roller skates.
Armed with no more than a selfie stick and a protein bar, they soon find themselves out of their element, and park rangers are called to the rescue (if they're lucky!).
The 16 Best National Parks to Visit in June For Summer Fun
Are you looking for the perfect summer adventure? Look no further than these top national parks to visit in June! From the stunning wildflower displays at Lassen Volcanic National Park to the world-class whitewater rafting at New River Gorge National Park, this article provides insider tips and recommendations for an unforgettable outdoor experience. Don't miss out on the chance to explore these breathtaking natural wonders during one of the best months of the year!
6 National Parks To Avoid This Summer (And The Alternatives)
Are you planning a summer trip to a national park but want to avoid the crowds? Look no further than this article, which provides insider tips on which popular national parks to avoid and offers recommendations for six alternative destinations that offer unique experiences and stunning natural beauty. From exploring rugged peaks and pristine lakes at North Cascades National Park to discovering the geological history of Capitol Reef National Park, this article has everything you need to plan an unforgettable outdoor adventure this summer.
Best 16 Utah Vacation Spots
Are you looking for an unforgettable vacation spot with breathtaking natural beauty? Look no further than Utah! With stunning national parks like Zion and Bryce Canyon, as well as unique attractions like the Homestead Crater and Dead Horse Point, Utah has something for everyone. This article provides insider tips and recommendations for the best places to visit in Utah, from hiking to skiing to soaking in natural hot springs. Don't miss out on the chance to explore this incredible outdoor playground!
5 Waterfalls in Zion National Park For A Fabulous Day Out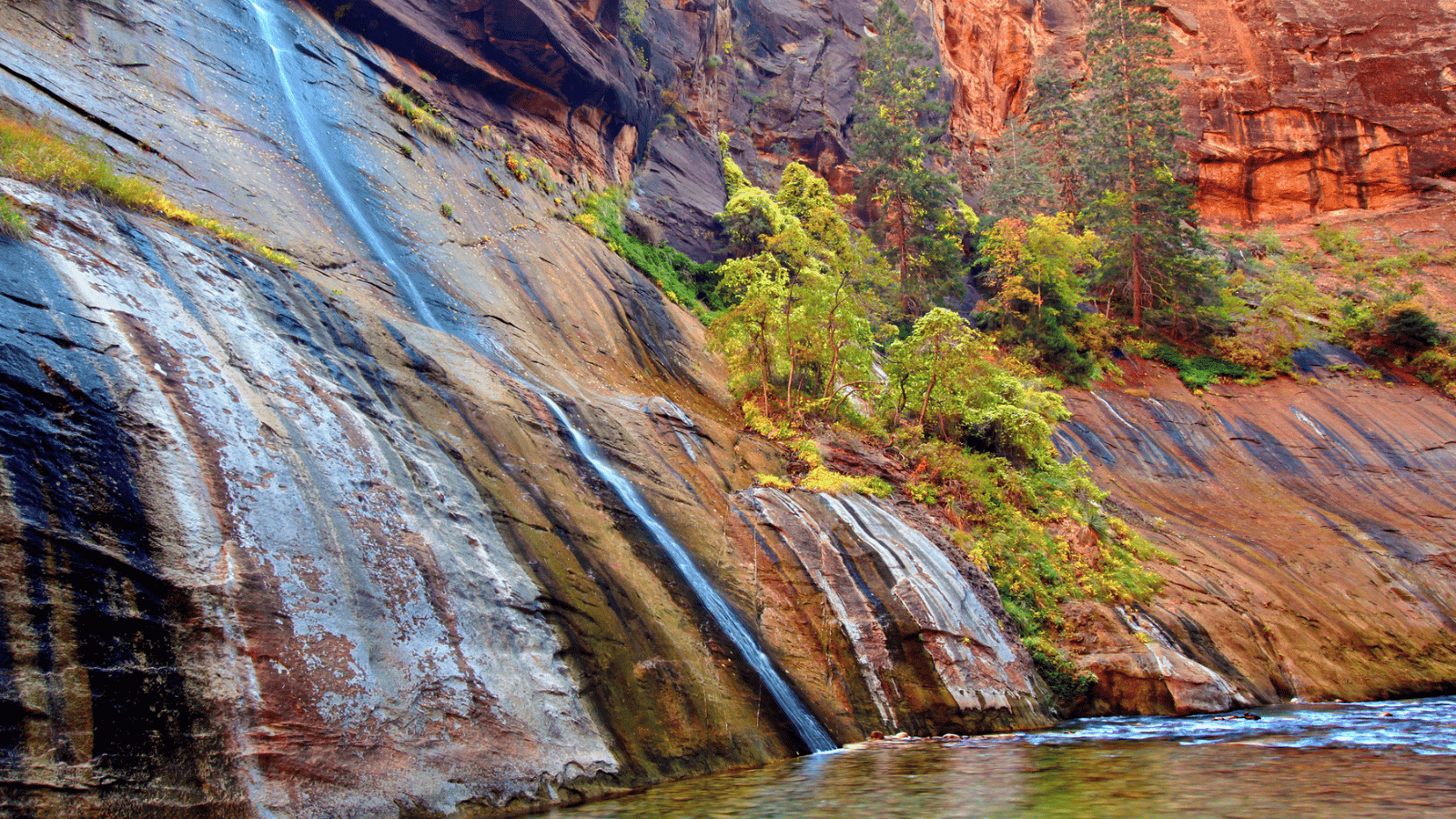 Are you a nature enthusiast looking for an outdoor adventure that will take your breath away? Look no further than Zion National Park in southwestern Utah! This article explores the park's stunning waterfalls, including the moderate hike to Archangel Falls and the more challenging Upper Emerald Pools. But that's not all – the article also highlights other natural attractions in the park, such as The Great White Throne and the Court of the Patriarchs. Don't miss out on the chance to explore this gorgeous landscape and experience the beauty of Utah's unique natural wonders!