Daniel is a copywriter who has well and truly been bitten alive by the 'travel bug'. After ticking off several North American National Parks and exploring Europe by train, his sights are now set on South East Asia. Usually with at least one camera locked and loaded, you'll find Daniel wherever there are mountains, lakes or beaches.
Wouldn't it be nice to live in a city that cleans up after itself? One where you could walk more than a mile before seeing (or smelling) a mountain of trash. Well, it turns out such a place does exist. In fact, there are many!
From the picturesque landscapes of Calgary, Canada, to the immaculate streets of Zurich, let's check out the world's cleanest cities right now!
Stockholm, Sweden
The first European capital to receive the "Green Capital" award in 2010, Stockholm, Sweden stands proud as one of the cleanest cities on the planet. The city is home to an incredible waste system, recycling or reusing 98% of its trash. Read that again, 98% of their waste doesn't end up in landfill! Also, with a comprehensive public transport system, expect fresh, clean air when exploring the Swedish capital.
Calgary, Canada
Even though Calgary is the nearest city to the stunning Banff National Park in Canada, it enjoys a relative lack of tourists. Unlike Toronto, Montreal, Vancouver, and Ottawa, which draw in larger crowds, Calgary and its residents can maintain the city's cleanliness without much difficulty. Reducing landfill waste and improving its wastewater purification system have been top of the government's agenda. And if you were caught littering? Expect a fine of up to $1,000!
Copenhagen, Denmark
Regularly making it into the top five 'most liveable' cities each year, it's no surprise Denmark's capital ranks as one of the cleanest cities in the world. Thanks to the government's forward-thinking policies to reduce greenhouse gases and prevent climate change, Copenhagen has some of the cleanest streets and public transport of any city in the world.
Wellington, New Zealand
Like Denmark, New Zealand has been leading the way in environmentally friendly laws, including banning plastic bags and ensuring its cities are free from plastic garbage lining its streets. With some of the most remote hiking trails in the world, New Zealand offers untouched beauty and cleanliness throughout its two islands.
Curitiba, Brazil
South of São Paulo lies Curitiba, Brazil's greenest city. For years, the city has been working tirelessly to clean up its streets and help its residents make green choices. Schools have "environmental education" in their classes, and you can swap trash for bus tickets and food!
Freiburg, Germany
To help meet their goal of net carbon neutrality by 2038, Freiburg in Germany has severely restricted car traffic. This has opened up the city to walkers and reduced both waste and pollution. Freiburg has actually been Germany's leading example of what a clean, green city can look like since the 1970s. Plus, it's the nation's warmest and sunniest city, a far cry from the effortlessly cool but dreary Berlin!
Singapore
Singapore has taken its mission to be one of the cleanest cities to the extreme. Don't expect to find any gum here, with the candy having been made illegal in 1992! The island country currently recycles 40% of its wastewater, reducing water contamination drastically and improving overall water quality. So, don't be afraid to drink from the tap when you visit!
Zurich, Switzerland
Despite it being the largest city in Switzerland, Zurich manages to keep its streets squeaky clean. Regularly ranked among the greenest cities in the world, its extensive public transport reduces pollution, and the city's waste management system has adapted to reuse trash to reduce energy consumption.
Kobe, Japan
From a young age, the people of Kobe, Japan, are taught the importance of keeping their city clean. It runs in the culture, and it can be seen every day. With a lack of trash cans on the streets, residents typically carry bags to collect their own waste and then sort it themselves. With such strong ethics, you'll rarely see anyone littering in Kobe for fear of getting told off by its people!
Luxembourg
Cleanliness runs in the veins of Luxembourg. The tiny nation, sandwiched between Belgium, Germany, and France, always ranks high in quality of living, general cleanliness, and eco-friendly policies. It's also a nation with immaculately kept outdoor spaces, so wherever you visit, you can be sure it will be clean and tidy!
The 16 Best National Parks to Visit in June For Summer Fun
Are you looking for the perfect summer adventure? Look no further than these top national parks to visit in June! From the stunning wildflower displays at Lassen Volcanic National Park to the world-class whitewater rafting at New River Gorge National Park, this article provides insider tips and recommendations for an unforgettable outdoor experience. Don't miss out on the chance to explore these breathtaking natural wonders during one of the best months of the year!
6 National Parks To Avoid This Summer (And The Alternatives)
Are you planning a summer trip to a national park but want to avoid the crowds? Look no further than this article, which provides insider tips on which popular national parks to avoid and offers recommendations for six alternative destinations that offer unique experiences and stunning natural beauty. From exploring rugged peaks and pristine lakes at North Cascades National Park to discovering the geological history of Capitol Reef National Park, this article has everything you need to plan an unforgettable outdoor adventure this summer.
Best 16 Utah Vacation Spots
Are you looking for an unforgettable vacation spot with breathtaking natural beauty? Look no further than Utah! With stunning national parks like Zion and Bryce Canyon, as well as unique attractions like the Homestead Crater and Dead Horse Point, Utah has something for everyone. This article provides insider tips and recommendations for the best places to visit in Utah, from hiking to skiing to soaking in natural hot springs. Don't miss out on the chance to explore this incredible outdoor playground!
5 Waterfalls in Zion National Park For A Fabulous Day Out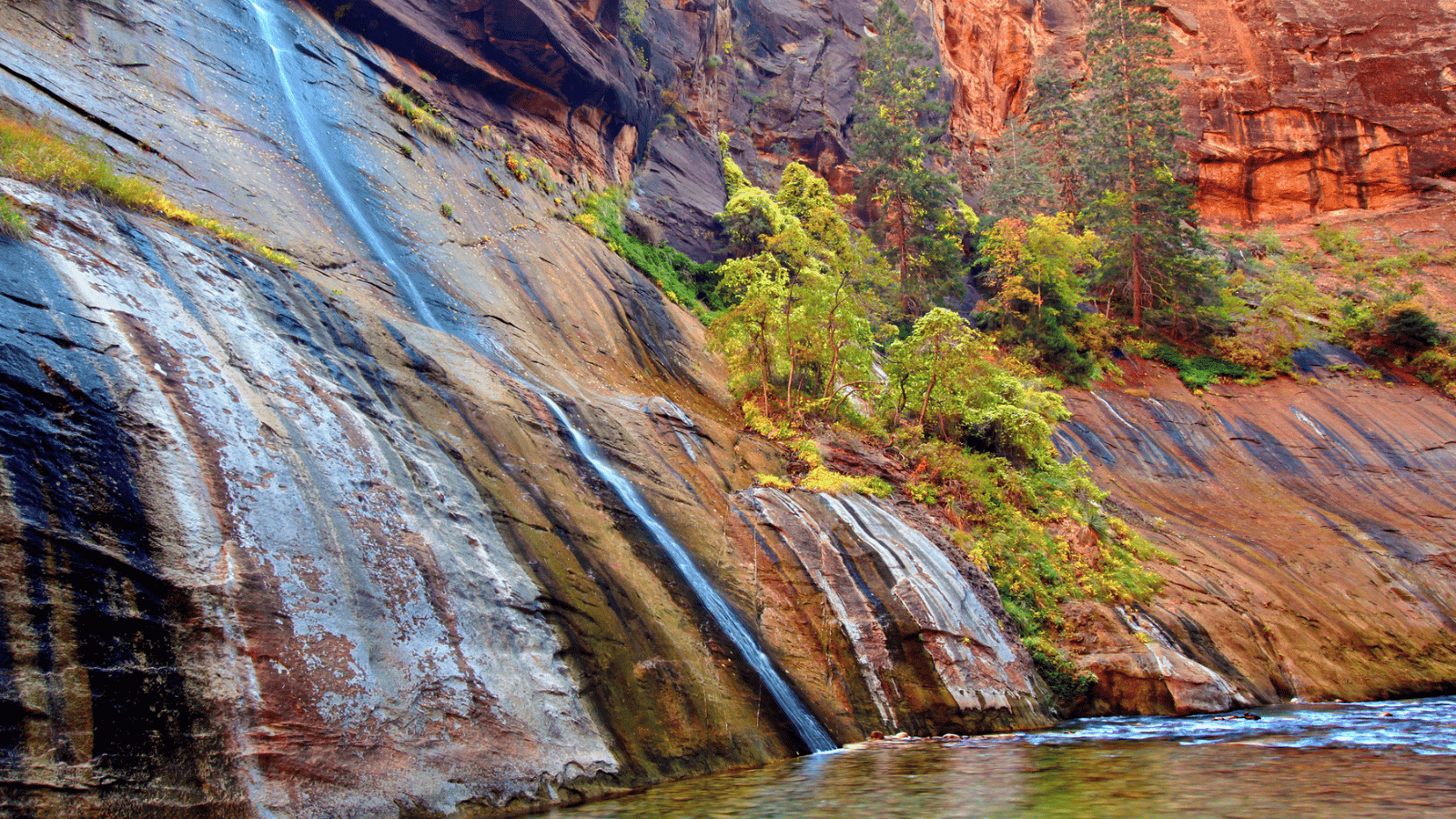 Are you a nature enthusiast looking for an outdoor adventure that will take your breath away? Look no further than Zion National Park in southwestern Utah! This article explores the park's stunning waterfalls, including the moderate hike to Archangel Falls and the more challenging Upper Emerald Pools. But that's not all – the article also highlights other natural attractions in the park, such as The Great White Throne and the Court of the Patriarchs. Don't miss out on the chance to explore this gorgeous landscape and experience the beauty of Utah's unique natural wonders!