Stephanie is a cherished member of the Sampling America writing team, dedicated to crafting captivating narratives that transport readers to thrilling adventures across the country and beyond.
Going to music festivals and outdoor concerts in the summer should always be a fun experience. Seeing live music and hanging out with friends are the types of experiences that most people look forward to after spending a long year working or going to school.
Millions of people attend festivals like Coachella and Stage Coach every year, and most of them can give you helpful tips to survive the festivities.
However, there are some dreadful pieces of advice that you should ignore if you plan on attending a multi-day music festival this year. Be sure to avoid these bad pieces of advice when hitting up a music festival.
Always Go to the Front of the Stage
When seeing your favorite band, it can be tempting to want to head to the front of the crowd. However, this can often be the most unsafe place in the festival.
As many people learned after the tragedies at the Travis Scott concert this past year, becoming crushed in a crowd is a very real danger, especially at rowdy concerts and festivals.
To avoid getting crushed and trampled in a crowd, experts say to be aware of your surroundings and always leave if you think the crowd is getting too dense.
Set Up Your Tent and Go Have Fun
Listen, we all want to go meet up with our friends and have a great time at a festival or concert, but a few minutes of safety preparation could save you in the long run.
After you set up the tent and get comfortable, look around the way back to your car, and further, the exit from the parking lot. Also, be sure to walk around the concert grounds and learn all of the emergency exits on the festival grounds in case of an emergency.
You Can Buy Food at the Festival
While it's true that every concert and festival will have water, beverages, and food for purchase, the markup on these items can be outrageous. Think of paying $7 for a small bottle of water at Coachella.
Festivals that allow camping must let you bring in your own food. To save, bring enough meals to last the weekend; you can even get a small camping stove to heat food.
For a festival where you leave at the end of the night, you can always bring in small snacks like granola bars or trail mix to get you through the day.
Cute Outfits Are Worth It
The recent Beyonce Renaissance Tour and Taylor Swift Era's Tour have shown that people really want to dress up in extravagant or homemade outfits to celebrate the occasion.
While this type of celebration is totally worth it for an indoor concert, at a festival, this can be a major misstep. Cute shoes, bare shoulders, and non-breathable material might spell disaster for you.
It's always important to feel confident in your clothing, but at a festival, comfortable sneakers, covered shoulders, and possibly even a baseball hat might save you from sore feet, sunburns, and chafing after a long day of walking and standing in the sun.
Rely on Cellphones if You Get Lost
Due to the sheer amount of people in a small space, cellphone signals often get jammed at festivals and concerts.
Instead of relying on your cellphone to connect you with friends, agree on a meeting place ahead of time if anyone gets separated.
This method of connecting might seem old school, but trust that this used to be the only way to reunite with friends after a hectic day.
The 16 Best National Parks to Visit in June For Summer Fun
Are you looking for the perfect summer adventure? Look no further than these top national parks to visit in June! From the stunning wildflower displays at Lassen Volcanic National Park to the world-class whitewater rafting at New River Gorge National Park, this article provides insider tips and recommendations for an unforgettable outdoor experience. Don't miss out on the chance to explore these breathtaking natural wonders during one of the best months of the year!
6 National Parks To Avoid This Summer (And The Alternatives)
Are you planning a summer trip to a national park but want to avoid the crowds? Look no further than this article, which provides insider tips on which popular national parks to avoid and offers recommendations for six alternative destinations that offer unique experiences and stunning natural beauty. From exploring rugged peaks and pristine lakes at North Cascades National Park to discovering the geological history of Capitol Reef National Park, this article has everything you need to plan an unforgettable outdoor adventure this summer.
Best 16 Utah Vacation Spots
Are you looking for an unforgettable vacation spot with breathtaking natural beauty? Look no further than Utah! With stunning national parks like Zion and Bryce Canyon, as well as unique attractions like the Homestead Crater and Dead Horse Point, Utah has something for everyone. This article provides insider tips and recommendations for the best places to visit in Utah, from hiking to skiing to soaking in natural hot springs. Don't miss out on the chance to explore this incredible outdoor playground!
5 Waterfalls in Zion National Park For A Fabulous Day Out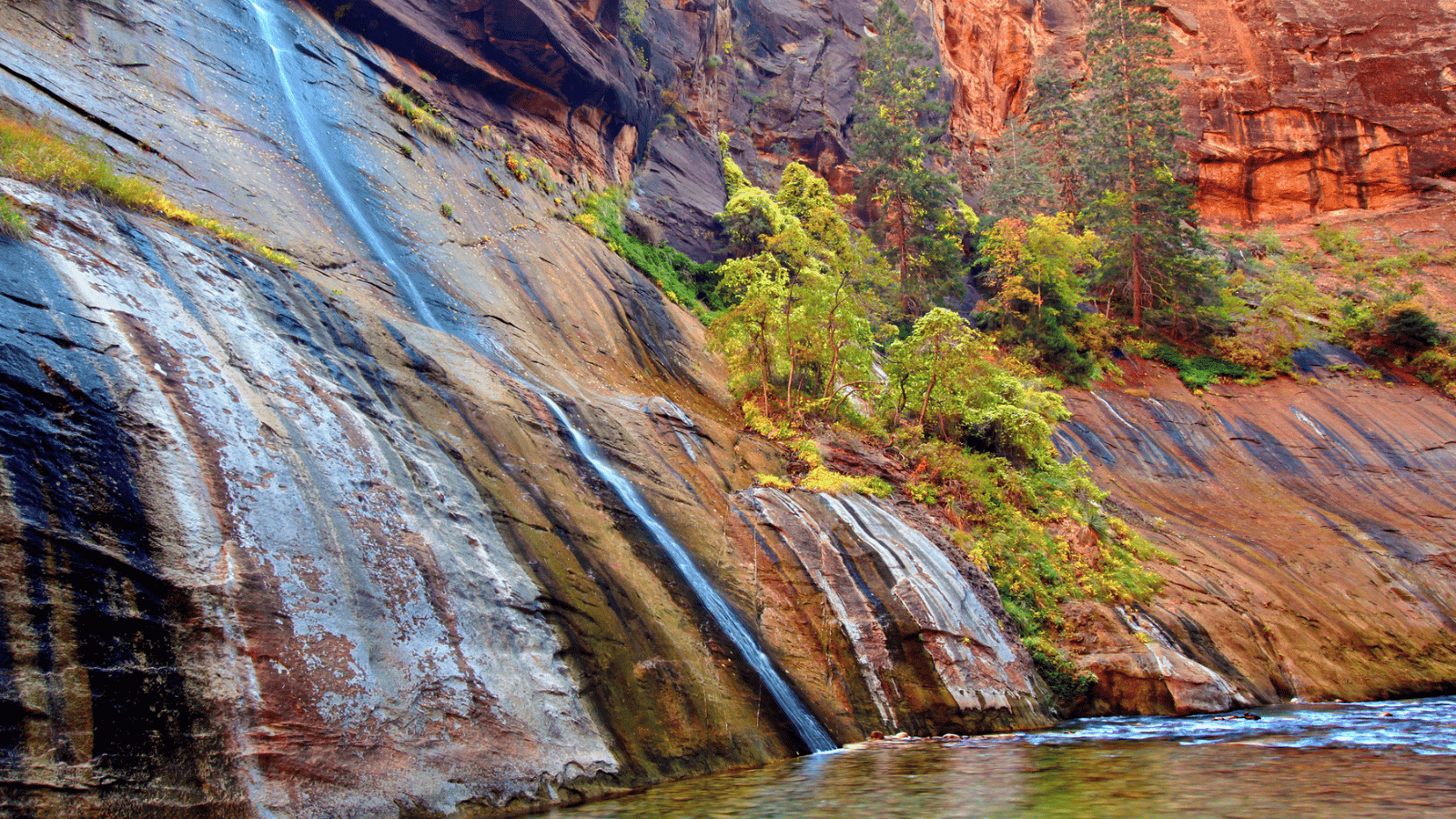 Are you a nature enthusiast looking for an outdoor adventure that will take your breath away? Look no further than Zion National Park in southwestern Utah! This article explores the park's stunning waterfalls, including the moderate hike to Archangel Falls and the more challenging Upper Emerald Pools. But that's not all – the article also highlights other natural attractions in the park, such as The Great White Throne and the Court of the Patriarchs. Don't miss out on the chance to explore this gorgeous landscape and experience the beauty of Utah's unique natural wonders!