Daniel is a copywriter who has well and truly been bitten alive by the 'travel bug'. After ticking off several North American National Parks and exploring Europe by train, his sights are now set on South East Asia. Usually with at least one camera locked and loaded, you'll find Daniel wherever there are mountains, lakes or beaches.
Age is no limit to adventure! Backpacking, once thought to only be for the young, is now a thrilling possibility for seniors who crave exploration, cultural immersion, and the sweet joy of hitting the open road.
To get you started, we've put together 10 top tips to make your trip one of a lifetime.
Don't Overplan Your Route
The beauty of backpacking is the flexibility to come and go as you please. There is no feeling like it; the world is your oyster, so don't let yourself get bogged down by schedules. It's always good to know how to get from your stopping-off point to your accommodation and have a few bucket-list items to tick off. But after you have the basics down, try to go with the flow!
Do a Little Training
Backpacking can be physically demanding, so doing some training before you head off on your grand adventure is a must. We're not talking about hitting the gym and pumping iron; just get out on regular walks and maybe load up your backpack to get a feel for its weight.
Get the Right Equipment
If you're used to vacations when you take large suitcases, backpacking will feel a little restrictive at first – but before long, it just adds to the freedom! Every inch of space needs to be used correctly, and it might take a few packing sessions to whittle down what you really need to take with you.
It's a fine balance between packing too much or going light and forgetting some key equipment. Weather will be the biggest consideration when it comes to clothes; traveling somewhere warm will free up a lot of space. Some items you'll need wherever you find yourself include earplugs, an eye mask, sturdy shoes, and of course, a comfortable backpack.
Look Out for Senior Discounts
You've put in the years, and now is the time to reap the rewards and take advantage of discounts for seniors. From reduced transport tickets to free museum entry, it's always worth asking what's on offer for the wiser traveler!
Travel Slowly
Forget about moving location every two or three days; leave that to the younger crowd. To really get a feel for the culture when backpacking, you need to hang around for a little longer. Give yourself a rule of staying for a minimum of one week, and if you can push it to three or four, even better! Use your location as a base to visit surrounding areas; that way, you won't have to keep moving Airbnbs or hostels, which can quickly become tiring.
Working for Food and Board
If you start to run low on cash, consider looking for some farm work, and in return, you'll eat for free and have a place to lay your head at night. It's also a wonderful way to meet amazing farmers, their families, and fellow travelers.
The most well-known company that organizes these trips is WWOOF (Willing Workers on Organic Farms). The work won't always be backbreaking, and it's a great way to learn some new skills. You're never too old to learn something new!
Try Flashpacking
Bunking up in dorms with others isn't for everyone, and that's completely fine! There are alternatives, including flashpacking. Think of it as a more high-end version of backpacking where you can stay in luxury hostels, find more peace and quiet, and have a toilet of your own! It will cost you a little more, but who can put a price on a good night's sleep?
Look into Train Travel
Remember those senior discounts? Well, many areas of the world offer heavily reduced train tickets for those over a certain age. For example, if you're 60+ and fancy a trip to Europe, you can get a discounted Eurorail pass and take yourself across almost every country on the continent. Train travel is also far less stressful than air, usually with several trains running each day and no extensive security checks to work your way through.
Get Travel Insurance
Traveling always involves some risks, lost baggage, getting sick, or dealing with theft. If you're staying on a budget in certain city areas, the risks can go up. That's where reliable travel insurance comes to the rescue! It might seem like an unnecessary expense, but even just for the peace of mind, it's worth every cent!
Don't Be Discouraged by Bad Travel Experiences – Try Again!
If you've traveled in the past and it left you with a sour taste in your mouth, don't let that put you off. Unlike vacations, where you've organized and paid for everything, if you end up in a spot you don't like when backpacking, you can just get up and leave! And if you discover it really isn't for you, you can just head straight back home and still say you did it!
The 16 Best National Parks to Visit in June For Summer Fun
Are you looking for the perfect summer adventure? Look no further than these top national parks to visit in June! From the stunning wildflower displays at Lassen Volcanic National Park to the world-class whitewater rafting at New River Gorge National Park, this article provides insider tips and recommendations for an unforgettable outdoor experience. Don't miss out on the chance to explore these breathtaking natural wonders during one of the best months of the year!
6 National Parks To Avoid This Summer (And The Alternatives)
Are you planning a summer trip to a national park but want to avoid the crowds? Look no further than this article, which provides insider tips on which popular national parks to avoid and offers recommendations for six alternative destinations that offer unique experiences and stunning natural beauty. From exploring rugged peaks and pristine lakes at North Cascades National Park to discovering the geological history of Capitol Reef National Park, this article has everything you need to plan an unforgettable outdoor adventure this summer.
Best 16 Utah Vacation Spots
Are you looking for an unforgettable vacation spot with breathtaking natural beauty? Look no further than Utah! With stunning national parks like Zion and Bryce Canyon, as well as unique attractions like the Homestead Crater and Dead Horse Point, Utah has something for everyone. This article provides insider tips and recommendations for the best places to visit in Utah, from hiking to skiing to soaking in natural hot springs. Don't miss out on the chance to explore this incredible outdoor playground!
5 Waterfalls in Zion National Park For A Fabulous Day Out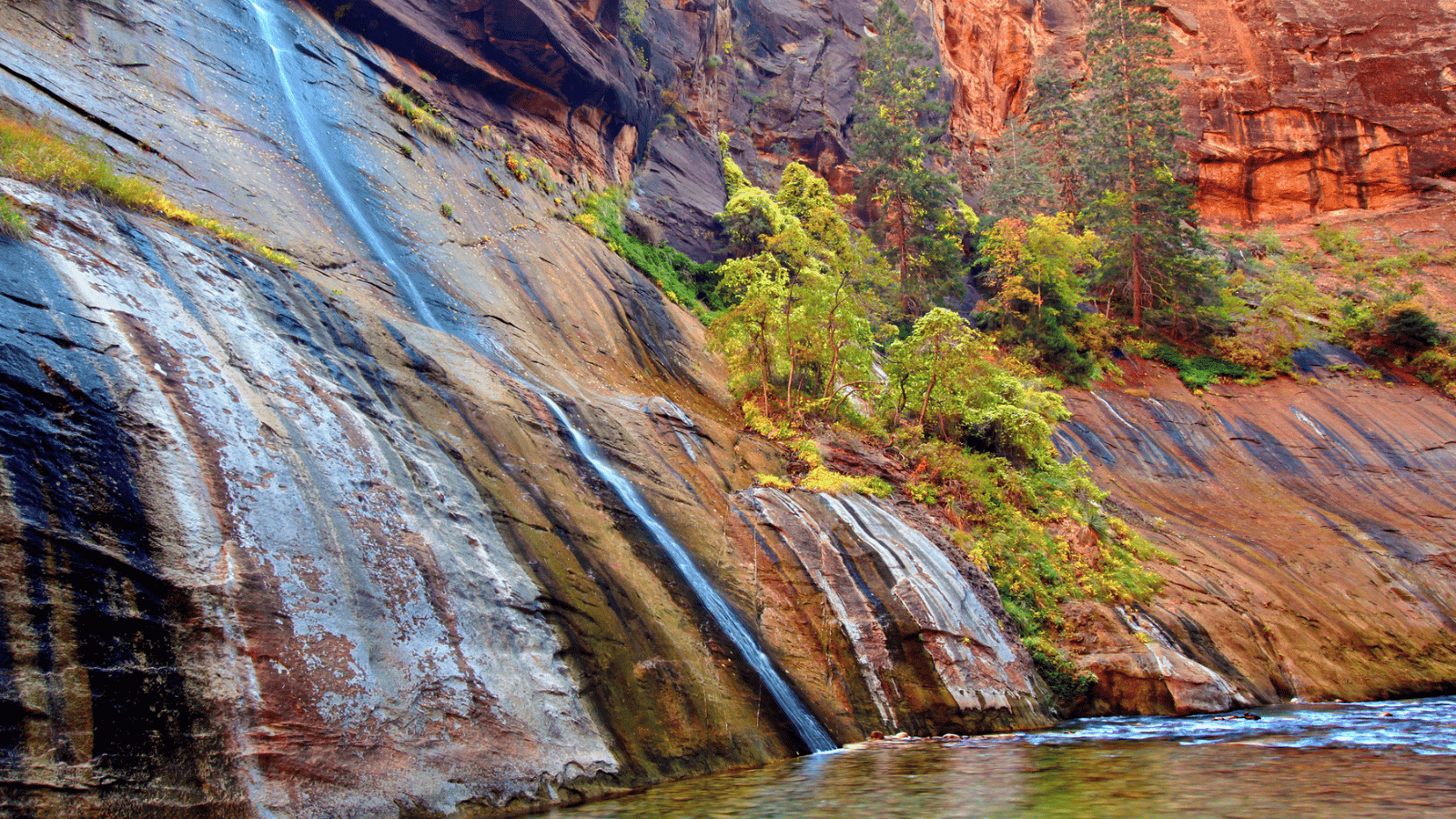 Are you a nature enthusiast looking for an outdoor adventure that will take your breath away? Look no further than Zion National Park in southwestern Utah! This article explores the park's stunning waterfalls, including the moderate hike to Archangel Falls and the more challenging Upper Emerald Pools. But that's not all – the article also highlights other natural attractions in the park, such as The Great White Throne and the Court of the Patriarchs. Don't miss out on the chance to explore this gorgeous landscape and experience the beauty of Utah's unique natural wonders!