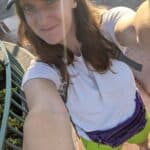 Kelsey is a freelance writer based in Southern Virginia. She enjoys traveling with her family to destinations from national parks to amusement parks and loves sharing tips and stories from along the way.
Retirement is a time to relax, explore, and fulfill lifelong dreams. You finally have the time to travel, and you deserve to enjoy every minute of your journeys!
If you're looking to embark on exciting adventures and create lasting memories after age 60, check out these incredible U.S. destinations that deserve a spot on your retirement travel bucket list.
The Grand Canyon: Nature's Majesty
The Grand Canyon is an iconic U.S. travel destination, but not everyone can make it to this natural wonder during their working years. Nature-loving retirees should add this awe-inspiring spot to their bucket list. Whether you hike along the rim or take a helicopter tour, the Grand Canyon will leave you speechless. Accessible trails and lodging are available, so don't skip this trip!
New York City: The City That Never Sleeps
If you've hit your 60s with your sense of adventure and love of nightlife intact, schedule a trip to New York City. The city has something to offer everyone, from iconic landmarks like the Statue of Liberty and Times Square to world-class museums and Broadway shows. Retirees can take advantage of senior discounts, explore the city's diverse neighborhoods, and enjoy the city's renowned culinary scene.
Charleston: Southern Charm at Its Finest
Charleston exudes Southern charm with its antebellum mansions, cobblestone streets, and warm hospitality. The city offers a variety of activities, including guided walking tours, boat cruises, and cultural events. Take a leisurely stroll along the Battery, visit the historic plantations, and indulge in the city's renowned cuisine. Charleston's beauty and rich history will transport you to a bygone era.
Santa Fe: A Tapestry of Art and Heritage
Santa Fe, the capital of New Mexico, is a haven for art lovers and history enthusiasts. Explore the city's vibrant art scene, visit the Georgia O'Keeffe Museum, and admire the adobe architecture of the historic Plaza. Active retirees can enjoy hiking, biking, and even rafting. You'll also find markets, festivals, and Native American cultural events to enjoy here.
Asheville: Perfect for Nature Lovers
Nestled in the Blue Ridge Mountains, Asheville belongs on the travel bucket list of every nature lover and art enthusiast. Discover the breathtaking scenery of the Blue Ridge Parkway, explore the iconic Biltmore Estate, and indulge in the city's vibrant arts and music scene. Asheville's natural beauty and cultural charm make it a perfect destination for retirees.
Savannah: Historic Beauty and Southern Hospitality
Savannah's historic district, with its oak-lined streets and elegant squares, is a testament to the city's rich history. Lose yourself in the history and beauty of this city as you take a guided tour of the stately homes and visit the beautiful Forsyth Park. You'll also find plenty of delicious cuisines and opportunities for shopping, along with places to stay that range from camping and RV parks to historic inns.
Napa Valley: A Wine Lover's Paradise
For wine enthusiasts, Napa Valley is a must-visit. The picturesque landscapes and world-class wineries make Napa Valley a perfect destination for a relaxing and indulgent retirement getaway. With no work schedule on your mind, you can fully relax and explore the vineyards, indulge in wine tastings, and savor the region's culinary delights.
Key West: Laid-Back Island Vibes
If your number-one retirement priority is relaxation, look no further than Key West. This southernmost point in the continental United States offers a laid-back and tropical atmosphere. Relax on the pristine beaches, explore the colorful streets of Old Town, and witness breathtaking sunsets at Mallory Square. Don't be surprised if you never want to go home!
Hawaii: Tropical Bliss
Now that you're retired, it's time to schedule a Hawaiian beach vacation- and make it a long one! Hawaii's stunning beaches, lush landscapes, and warm hospitality make it an idyllic retirement destination. The flight from many continental U.S. states is long, making retirement a perfect opportunity to plan this trip with no time restraints.
Sedona: Spiritual Retreat in Nature's Embrace
Sedona, Arizona, is an ideal place to unwind, relax, and enjoy your retirement. The city is known for its stunning natural beauty, red rock formations, scenic hiking trails, and breathtaking views. Sedona is also a popular destination for wellness retreats, with various spas and healing centers offering treatments such as massage, acupuncture, and meditation. If you need even more to do, check out the city's vibrant arts scene, which features galleries, museums, and cultural events.
20 Thrilling Florida Vacation Spots
Ready to plan your next vacation in sunny Florida? Here are the highlights of the 20 best vacation spots in the state! From Miami's vibrant nightlife to Clearwater's laid-back charm, there's something for everyone. Whether you're looking for family-friendly activities, high-end experiences, or unique adventures, this article has got you covered. So, pack your bags and prepare to soak up the sun and fun in the Sunshine State!
15 Virginia Vacation Spots Perfect For Exploring History
Explore the best vacation spots in Virginia with this must-read article! From the historical charm of Williamsburg to the breathtaking beauty of Shenandoah National Park, there's something for everyone. Don't miss out on the top attractions, outdoor adventures, and unique experiences that Virginia has to offer.
Top 15 Ohio Vacation Spots: Vibrant Cities & Aesthetic Parks
Ready to discover the best vacation spots in Ohio? Look no further than this article, which highlights the top destinations in the state, from the vibrant cities of Cleveland, Cincinnati, and Columbus to the scenic Hocking Hills State Park. Explore the great outdoors, enjoy cultural activities, and indulge in local cuisine and attractions. So, pack your bags and get ready to experience the diverse and exciting vacation spots that Ohio has to offer!
Picturesque Lake And Mountain Top Views: 16 Michigan Vacation Spots
Discover the best Michigan vacation spots with this ultimate guide! From the charming university town of Ann Arbor to the breathtaking Pictured Rocks National Lakeshore, there's something for everyone. Whether you're looking for outdoor adventures, cultural experiences, or romantic getaways, Michigan has it all.