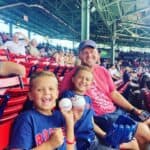 Jake Cain is an entrepreneur and writer from Cincinnati, Ohio. He spends his free time driving around the country in his late 90's conversion van, affectionately known as the "Monster Van" with his wife and 3 boys.
Warm, dry days. Cool, breezy nights. Near constant sunshine. Who wouldn't love Arizona, especially as a vacation destination?
When it comes to Arizona, everyone knows about the Grand Canyon, an awe-inspiring sight for sure, yet this southwestern state has much more to offer.
Visit one of its bustling, vibrant cities with museums, art galleries, restaurants, shopping, and seasonal events and festivals. Or thrill-seekers can head to any one of Arizona's many ghost towns for a spooky, chilling trip into the past.
You can travel to a desert, like the Sonoran, for fascinating flora and fauna. Visitors can also learn about the American Indian cultures of the region and explore ancient dwellings and ruins.
Keep reading to discover which one of Arizona's many unique vacation spots is right for you.
Grand Canyon
It is almost impossible to talk about Arizona vacations without mentioning the Grand Canyon, the second most popular national park with about 5.9 million visitors every year.
With spectacular vistas, this natural wonder stretches for 277 miles. It makes a great pick for a weekend getaway or even a weeklong excursion to experience the Grand Canyon for all it has to offer.
There are plenty of options for lodging from campgrounds to hotels. The El Tovar hotel offers fantastic views with a European flair, while The Grand Hotel at the Grand Canyon has more of a rustic feel with a steakhouse and saloon.
For more relaxed, family-friendly accommodation, both the Thunderbird Lodge and the Kachina Lodge are walking distance to many of the Canyon's attractions.
Once you've settled in, make sure to set out on one of the hiking trails to experience the amazing Grand Canyon up close. Along the way, stop at the overlooks, like Yaki Point, for panoramic views.
Yavapai Museum of Geology and Verkamp's Visitor Center both have educational exhibits about geology, the local community, and early pioneers. For art aficionados, Kolb Studio houses fine artwork, photography, films, and curios.
The Hopi House museum teaches guests about the American Indian culture of the region and has a small gift shop great for handcrafted souvenirs.
Before you leave, check out the Desert View Watchtower with its 360-degree view of the Grand Canyon and Colorado River.
Sedona
With its soaring red rocks and sandstone buttes, Sedona is one of the most beautiful and colorful places in the U.S. Natural wonders, heritage sites, world-class spas, and eclectic restaurants make this city a unique vacation spot.
Sedona is an outdoor lover's paradise with more than 100 hiking trails through ruggedly stunning terrain. Red Rock State Park offers a chance to explore this distinctive canyon landscape that includes Cathedral Rock, a famous Arizona landmark.
What if you aren't up for all that hiking? Consider one of the popular guided Jeep tours that offer you a break from walking while still showcasing the incredible scenery.
Once you get tired from all of that adventure, unwind in one of Sedona's rejuvenating spas that offer local variations of standard treatments, like red clay wraps and blue corn body scrubs.
Foodies will enjoy the southwestern flair most restaurants add to traditional dishes. Try Tamaliza Café for their famous homemade tamales and authentic southwestern flavors, or Mesa Grill for spectacular views of the red rocks.
For wellness seekers, Sedona has recently become associated with the "New Age" vortex movement. You can take a tour of the four primary vortexes in the city that contain spirit-balancing energy rising from the earth.
Palatki Heritage Site features the ancient cliff dwellings of the Hopi tribe and is perfect for history buffs interested in studying the early culture of the area.
Tombstone
Take a step back into the Wild West in Tombstone, the most authentic and well-known old west town in the United States.
Are you a fan of Western movies? If you are, you'll definitely recognize the O.K. Corral from the infamous gunfight that happened there in the 1800s.
Watch live reenactments of that same gunfight, walk through the stables and blacksmith's shop, and visit the historic exhibits and the historama to learn about life in old Tombstone.
Tombstone is a former mining town, so it only makes sense to visit the mine that started it all. Take an underground tour into the Goodenough Mine to get an idea of what life was like for pioneer miners.
There are many options for tours of the whole town. Walking, trolley, wagon, and stagecoach tours are all great ways to explore old Tombstone.
Ghost tours are also very popular in Tombstone and are available for the thrill-seekers among us. Boothill Graveyard is an excellent spooky tour stop to get a look at original tombstones of thieves and outlaws, along with ordinary townspeople.
Tombstone Courthouse State Park offers a chance to learn about frontier life in Tombstone with original artifacts and documents. Don't miss out on this chance to experience firsthand the mining town nicknamed the "Town Too Tough to Die."
Tucson
Tucson is a haven for free thinkers and outdoor enthusiasts alike. If you're looking for an exciting combination of urban and natural vibes, Tucson is the place for you.
If you're an outdoorsman, nearby Saguaro National Park features some of the most popular hiking trails in the area, where visitors can get an up-close look at the famous saguaro cactus, as well as the Rincon and Tucson Mountains.
Are you interested in aerospace history? Why not stop by the Pima Air & Space Museum, which houses over 350 historical aircraft and six indoor exhibit hangars.
For film buffs, head to Old Tucson Studios, where more than 400 productions were filmed for TV, film, and commercials. This Wild West attraction features live stunt shows, musicals, children's rides, and activities for great family fun.
Foodies will love riding along The Best 23 Miles of Mexican Food that runs through Tucson. Choose from a variety of dining options from upscale to funky and fun.
Kids will enjoy Arizona-Sonora Desert Museum, a zoo, aquarium, botanical garden, art gallery, and natural history museum. With a wide range of exhibits, wildlife, and special collections, this museum is the perfect spot to learn more about the history and nature of the region.
Phoenix
Phoenix is the capital and largest city of Arizona, as well as one of the best vacation destinations for music and nature enthusiasts.
Music lovers rejoice! The world's only Musical Instrument Museum is located in Phoenix.
See, hear, and play every instrument from around the world, or enjoy a concert in the state-of-the-art Music Theater performance space.
Adventurers will enjoy the sights at Camelback Mountain, which has challenging hiking trails and panoramic views of the surrounding area from the peak.
Papago Park is another great spot for outdoorsy people. Hike to the landmark Hole-in-the-Rock for scenic vistas, or visit the Desert Botanical Garden to observe the unique beauty of desert plants.
Roosevelt Row is Phoenix's art district, where visitors will find art galleries, art walks, murals, boutique shops, and a variety of bars and restaurants for easygoing entertainment.
Culture and history aficionados should check out Heard Museum. Exhibits, art, live performances, and cultural displays tell the story of the 22 American Indian tribes that call the Southwest home.
Flagstaff
Located in northern Arizona, Flagstaff is a mountain town with beautiful seasonal changes and pulse-pounding entertainment for daring adventurers.
Historic Downtown Flagstaff features the best art, dining, shopping, and entertainment of the region. Choose from a wide array of cuisine and atmospheres, ranging from elegant to laid back.
Shopaholics will find boutique shops and eclectic small businesses throughout Downtown Flagstaff.
Are you more of an adventurer than a shopper? Luckily, the San Francisco Peaks are just north of Flagstaff and include six of the highest peaks in Arizona.
Once volcanic, there are now about 30 hiking trails to explore the mountain range, like the Lava River Cave Trail and Humphrey's Summit Trail. Take the Lava River Trail to travel through a hollow lava tube, or Humphrey's Summit Trail to reach the highest point in Arizona.
Arizona Snowbowl offers the best skiing and snowboarding in Arizona along with cozy restaurants, like Agassiz Restaurant & Bar. And don't forget to take the Scenic Chairlift, where you will have a bird's eye view of the red rocks in Sedona and even the Grand Canyon.
For a family-friendly adventure, head to Meteor Crater, the world's best-preserved meteorite impact site. Take a guided tour around the otherworldly crater, visit the Discovery Center, or enjoy the Collision! 4D Experience Room, which is an immersion ride.
Cottonwood
If you're looking for a small-town feel, no vacation spot is better than Cottonwood, AZ. Located in the heart of the Verde Valley, Cottonwood has a charming historic district, shops and restaurants, specialized museums, and outdoor adventures.
Are you a wine aficionado? Travel along the Verde Valley Wine Trail that passes directly through Cottonwood for a taste of the region's best wines.
If you really want to explore Cottonwood, head to Main Street in Old Town. There you can shop in nine antique stores, many boutique shops, dine in thirteen cafes and restaurants, or experience a live performance.
Check out one of Cottonwood's museums for interactive learning. Choose from four museums specializing in Native American culture, copper art, town history, or railroad history.
For nature lovers, hike up Mingus Mountain for a challenging adventure and a chance to see flora and fauna of the area in its natural habitat.
And make sure you visit the ghost town, Jerome, known as the "City in the Sky." The town's restored buildings hug the mountainside, where you get panoramic views of the entire area.
Page
Are you an adventurer at heart? If so, Page is the perfect destination for you to experience a variety of outdoor activities because of its close proximity to lakes, canyons, and forests.
It's impossible to visit Page without touring Antelope Canyon. With its tall, colorful, and curved walls, this slot canyon is a majestic sight, so be sure to take a guided tour to experience its striking grandeur.
Lake Powell is one of the most popular lakes in Arizona and offers water activities of all kinds. It is known as an excellent fishing spot but also provides plenty of opportunities for adrenaline-pumping water sports.
Wakeboarding, water skiing, and tubing are all great activities to do on Lake Powell. Bring your own boat or rent one to spend the day relaxing in the sun and swimming in the water.
There are many hiking and biking trails in the Page area. The trail to Horseshoe Bend, a famous Arizona landmark, is only about one mile, which makes it great for walkers of all ages and abilities.
When you need a break from the outdoors, stop by the John Wesley Powell Museum to study Native American artifacts and learn more about early Page.
Yuma
For a glimpse into the frontier past, plan a stay in Yuma. Explore the Gateway of the Great Southwest and feel like you've been sent back to the Wild West.
Historic Downtown Yuma offers shopping, dining, and entertainment that combines the history of old Yuma with the vibrancy of today.
Ever wonder what it was like to be an outlaw in the Wild West? Visit Yuma's Territorial Prison to tour a real frontier prison, take a mug shot using the same mirror used in the 1800s, and learn about the prisoners kept there over a century ago.
If you're looking for an eerie stop on your trip, check out Castle Dome City, a ghost town and museum. Castle Dome City was a mining city built in the 1800s and is preserved now so that visitors can experience a part of old West history.
Over 50 ancient buildings make up Castle Dome City. Tour any one of them, including shops, cabins, and cantinas that store mining tools and other artifacts to study.
Colorado River State Historic Park contains the old U.S. Army Quartermaster Depot and the Yuma Crossing National Heritage Area. Both have interactive exhibits for kids and exciting history about the Colorado River, its crossing in Yuma, and the railroad.
Scottsdale
Vacations in Scottsdale are sure to please anyone searching for an urban setting with an easygoing vibe. There are plenty of outdoor activities along with the usual attractions found in cities, like shops, restaurants, and museums.
McDowell Sonoran Preserve has more than 200 miles of trails accessible to hikers, bikers, and horseback riders alike. You can even take a guided tour to learn more about the preserve, and the wildlife and nature found there.
Are you vacationing with children? Visit the McCormick-Stillman Railroad Park, which has shops, museums, playgrounds, and exciting train rides to keep the kiddos entertained.
Another unique experience perfect for kids in Scottsdale is Butterfly Wonderland, the largest butterfly conservatory in the country. Visitors can experience the natural rainforest habitat of many butterflies through exhibits, galleries, and a 3D movie.
Old Town Scottsdale is perfect for anyone in need of a relaxing vacation. You can get a taste of history from buildings like the Little Red Schoolhouse and the Rusty Spur Saloon.
Plus, shopaholics will love the variety of stores in walkable Old Town. There are award-winning restaurants, art galleries, and other eclectic themed shops to explore.
Also in Old Town is Scottsdale's Museum of the West, which preserves the legacy of Western heritage and brings it to life with galleries, exhibits, special collections, and live performances.
There are so many historic places to visit, landmarks to see, and adventures to have in Arizona! You could easily spend a few months there and never find yourself bored.
This southwestern state is a paradise for outdoor explorers, history buffs, foodies, thrill-seekers, culture aficionados, and many more. From the majestic Grand Canyon to the spine-chilling old ghost towns, Arizona is the perfect place for vacationers of all kinds.
If you have the chance, plan a vacation to sunny, splendid Arizona. You won't regret exploring the vast, stunning vistas and ancient cultural history of this state made for adventurers.
20 Thrilling Florida Vacation Spots
Ready to plan your next vacation in sunny Florida? Here are the highlights of the 20 best vacation spots in the state! From the vibrant nightlife of Miami to the laid-back charm of Clearwater, there's something for everyone. Whether you're looking for family-friendly activities, high-end experiences, or unique adventures, this article has got you covered. So, pack your bags and get ready to soak up the sun and fun in the Sunshine State!
15 Virginia Vacation Spots Perfect For Exploring History
Explore the best vacation spots in Virginia with this must-read article! From the historical charm of Williamsburg to the breathtaking beauty of Shenandoah National Park, there's something for everyone. Don't miss out on the top attractions, outdoor adventures, and unique experiences that Virginia has to offer.
Top 15 Ohio Vacation Spots: Vibrant Cities & Aesthetic Parks
Ready to discover the best vacation spots in Ohio? Look no further than this article, which highlights the top destinations in the state, from the vibrant cities of Cleveland, Cincinnati, and Columbus to the scenic Hocking Hills State Park. Explore the great outdoors, enjoy cultural activities, and indulge in local cuisine and attractions. So, pack your bags and get ready to experience the diverse and exciting vacation spots that Ohio has to offer!
Picturesque Lake And Mountain Top Views: 16 Michigan Vacation Spots
Discover the best Michigan vacation spots with this ultimate guide! From the charming university town of Ann Arbor to the breathtaking Pictured Rocks National Lakeshore, there's something for everyone. Whether you're looking for outdoor adventures, cultural experiences, or romantic getaways, Michigan has it all.