Stephanie is a cherished member of the Sampling America writing team, dedicated to crafting captivating narratives that transport readers to thrilling adventures across the country and beyond.
Many people who use wheelchairs, walkers, or canes often feel like their travel experiences have been taken away from them.
Dealing with inaccessible airlines, cities without wheelchair ramps, or even having people trip into you can make someone give up their passion for travel.
However, we don't think a lack of mobility should stop someone from experiencing new things and traveling to fun destinations. Here are our favorite wheelchair-friendly destinations for those still itching with the travel bug!
Bryce Canyon National Park, Utah
Bryce Canyon National Park offers a short half-mile loop that leads to a stunning view of the hoodoos. The hoodoos are wind-swept crimson-colored rock formations. They are a favorite sight for avid hikers, and we think everyone should experience them at least once! Thankfully, this easy hike is wheelchair accessible with extra wide walking paths. This easy-to-access spot is an excellent place for anyone wanting to hike majestic mountains but has trouble walking or needs extra time along the trail to rest.
San Fransisco, California
While the bay area is known for its steep hills and historic trolleys, it offers several tourist attractions that are wheelchair-friendly. Alcatraz Island (with prior arrangements), the Golden Gate national park, and the de Young Museum are stops that welcome everyone. Although you may have to miss out on the historic cable cars, there are still several accessible buses and taxis throughout the city that will be happy to host you. You can even stop by the Fisherman's Wharf and crack open some Alaskan King Crab legs to round out your trip.
Vancouver, Canada
Just hours away from Seattle, Washington, Vancouver is known for its beautiful landscapes and accessible infrastructure. Popular stops like Stanley Park, Granville Island, and the Vancouver Aquarium are some of the best wheelchair-friendly attractions in the city. Stop by the otter exhibit to pet some friendly sea creatures!
The public transportation system in Vancouver offers a host of accessible buses and trains. You can even take a day trip on the famous Sea Bus to North Vancouver to experience the Lonsdale Quay for dinner with a view of downtown Vancouver.
New Orleans, Louisiana
Despite the destruction from hurricanes and tropical storms, New Orleans remains a city that anyone can easily access, and it isn't just a party town. Consider visiting the historic French Quarter, Audubon Aquarium of the Americas, and the National WWII Museum—all of these fantastic attractions welcome wheelchair users and anyone with accessibility requirements. The Mississippi River cruise even welcomes wheelchair users to float down the historic Mississippi River to learn about the history of the area.
Washington, D.C
The nation's capital is famous for its wheelchair-friendly attractions. The National Mall, the Smithsonian Museums, and even the Lincoln Memorial are all happy to host wheelchair users or those with walkers and canes. Learning about U.S. history should be open and accessible to all. Consider booking a tour of the White House to get a first-hand look into the nation's headquarters. Washington and the surrounding area has excellent train and bus systems with several accessible options. Just try not to get stuck in a presidential motorcade!
The 16 Best National Parks to Visit in June For Summer Fun
Are you looking for the perfect summer adventure? Look no further than these top national parks to visit in June! From the stunning wildflower displays at Lassen Volcanic National Park to the world-class whitewater rafting at New River Gorge National Park, this article provides insider tips and recommendations for an unforgettable outdoor experience. Don't miss out on the chance to explore these breathtaking natural wonders during one of the best months of the year!
6 National Parks To Avoid This Summer (And The Alternatives)
Are you planning a summer trip to a national park but want to avoid the crowds? Look no further than this article, which provides insider tips on which popular national parks to avoid and offers recommendations for six alternative destinations that offer unique experiences and stunning natural beauty. From exploring rugged peaks and pristine lakes at North Cascades National Park to discovering the geological history of Capitol Reef National Park, this article has everything you need to plan an unforgettable outdoor adventure this summer.
Best 16 Utah Vacation Spots
Are you looking for an unforgettable vacation spot with breathtaking natural beauty? Look no further than Utah! With stunning national parks like Zion and Bryce Canyon, as well as unique attractions like the Homestead Crater and Dead Horse Point, Utah has something for everyone. This article provides insider tips and recommendations for the best places to visit in Utah, from hiking to skiing to soaking in natural hot springs. Don't miss out on the chance to explore this incredible outdoor playground!
5 Waterfalls in Zion National Park For A Fabulous Day Out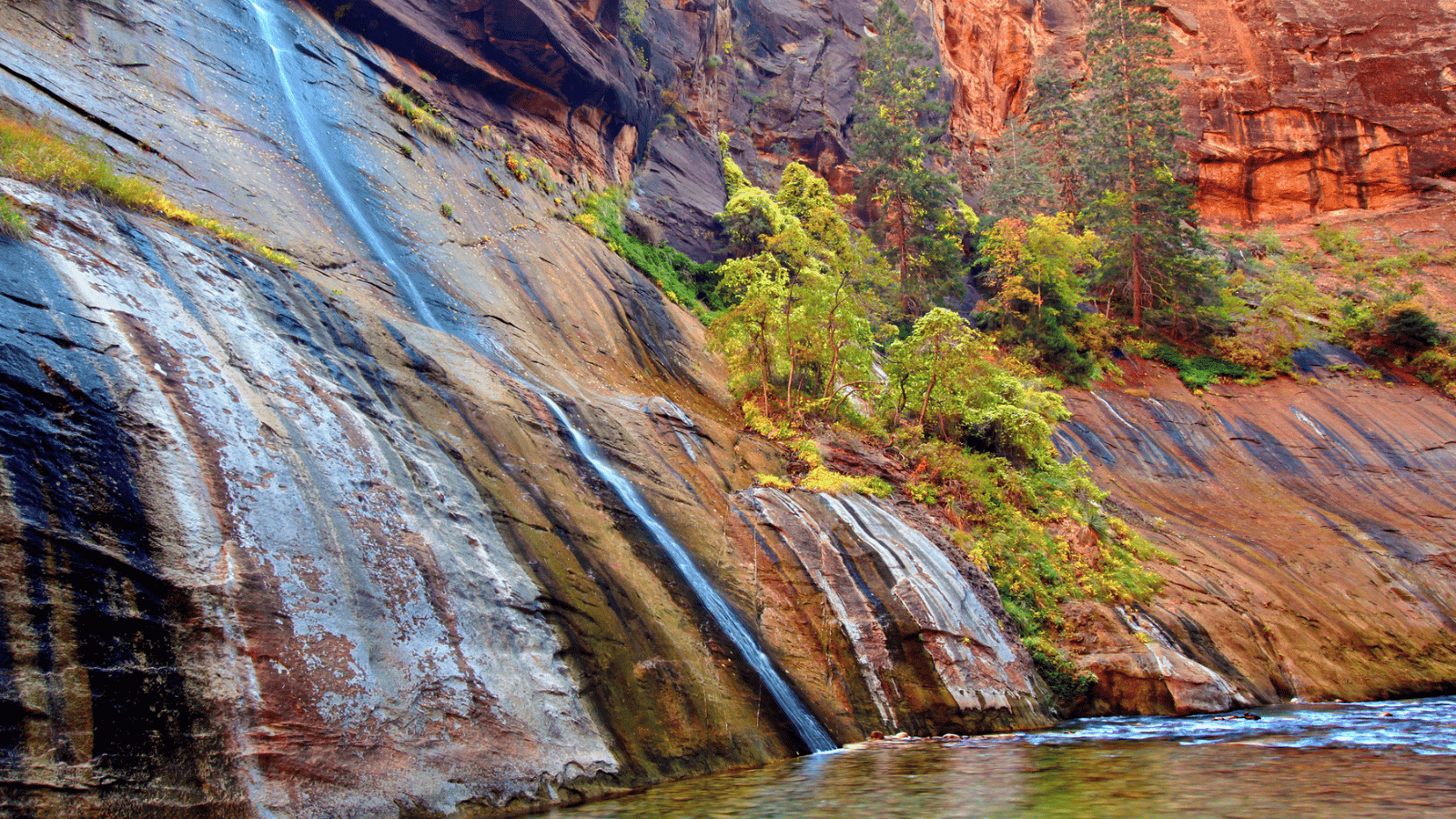 Are you a nature enthusiast looking for an outdoor adventure that will take your breath away? Look no further than Zion National Park in southwestern Utah! This article explores the park's stunning waterfalls, including the moderate hike to Archangel Falls and the more challenging Upper Emerald Pools. But that's not all – the article also highlights other natural attractions in the park, such as The Great White Throne and the Court of the Patriarchs. Don't miss out on the chance to explore this gorgeous landscape and experience the beauty of Utah's unique natural wonders!