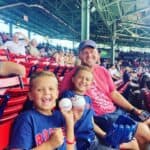 Jake Cain is an entrepreneur and writer from Cincinnati, Ohio. He spends his free time driving around the country in his late 90's conversion van, affectionately known as the "Monster Van" with his wife and 3 boys.
A few days in New Orleans gives you enough time to see it all—a tour of the Garden District, a healthy sampling of Cajun cuisine, and a close look at all there is to see on Bourbon Street. But by this point, you may find yourself needing a break from all the fun, and frankly, we can't blame you.
We've got you covered with some fun ideas to change the pace of your New Orleans trip. Whether you want to visit swampland, discover old plantation houses, or layout on the beach, there are plenty of places that are worth renting a car to see. Here are some ideas for day trips from New Orleans that you can visit in under three hours.
Lafayette
If you love small, friendly cities, you're going to love Lafayette. Lafayette is a celebration of all things Cajun culture, and it's the best place to try any Cajun cuisine still on your list.
Food enthusiasts will be pleased to know that the city has a budding food scene, and if you love music, there's no shortage of places to see live performances. Some other things to check out in the hometown of the University of Louisiana are Acadian Village, Vermilionville, and the Cathedral of St. John the Evangelist.
Lafayette is the ideal entryway to Breaux Bridge, a small town just east of Lafayette, known as the "Crawfish Capital of the World." In Breaux Bridge, you can sample the local cuisine, visit fun antique shops, and snap some pics for Instagram in the cute downtown part of town.
If you have time, a visit to this area is not complete without a stop in Atchafalaya.
Atchafalaya National Heritage Area
Atchafalaya means "long river" in several Indigenous tongues, and this National Heritage Area stretches over fourteen Louisiana parishes. It houses the largest river swamp in the United States and features diverse ecosystems that you can explore on foot, by bike, or paddling on the waterways.
Just two hours outside of New Orleans, Atchafalaya offers visitors the opportunity to do various activities, some of which include camping, swamp tours, hunting, fishing, and bird watching. It's a fantastic place to take the family for a change of pace from city life.
Atchafalaya is an incredibly culturally rich area. Cajun culture is a centerpiece of this area, but it's just one of many that exists in this region. There is a rich blend of African, Caribbean, European, and Native American populations, as well.
Baton Rouge
The capital of Louisiana is situated just 80 miles outside of New Orleans, and although NOLA residents might blow it off, Baton Rouge makes for a fun day trip. Restaurants and opportunities to partake in all kinds of activities galore in the state's capital.
History buffs will find themselves, especially at home visiting any number of Baton Rouge's museums. Some of the more popular ones include:
Food lovers can fill up at any one of the city's excellent restaurants, and there's something for sports lovers, too. All you have to do is head over to LSU, where you can witness firsthand the importance of football in the American South.
And if you're looking for incredible views of the city (let's be honest—who isn't?), head to the 27thfloor of the State Capitol Building.
Louisiana Bayous
Bourbon Street is a Louisiana destination that attracts lots of visitors. Still, many people come to this state to get up close and personal with its most notorious inhabitant: the American alligator. If the primary motivation behind your trip to New Orleans is to get a firsthand look at these impressive animals, head out to Cajun Country for the gator experience of your dreams.
There are bayous all over Louisiana, which means plenty of opportunities to explore these mystical areas and see alligators in their natural habitat. And here's a friendly reminder to enlist the help of a professional to get close to these dangerous animals.
Many businesses operate boat tour companies that will take you and your family deep into these impressive ecosystems. Or, if you want to be a little closer to the action, consider renting a kayak and paddling around yourself.
Honey Island Swamp Tour
We couldn't recommend a visit to swampland without giving you our pick for our favorite tour. That award goes to Honey Island Swamp Tour, which is a fun activity for the whole family and one that you can't miss on your visit to Louisiana.
You'll be guided into the depths of this practically untouched river swamp system on a small boat (either covered or uncovered), where a local tour guide explains nuances about this sanctuary.
Perhaps the best part of the tour is the wildlife you might see as your cruise through wild boar and alligator territory. With any luck, you'll be able to see these animals and others, such as eagles, beavers, and nutria.
Legend has it that the Honey Island Swamp Monster inhabits this paradise, so keep your eye out for him.
The swamp tour is an ideal way to spend the day either with kids or without. After all, what visit Louisiana is complete with a proper introduction to swampland?
Mississippi River Cruise
Looking to enjoy a different perspective of the Mississippi River? Hop on board a river cruise and enjoy a relaxing outing that's perfect for spending time with your partner or family.
We recommend the Steamboat Natchez for a unique experience enjoying the scenic views of the Mississippi River. It's the only steamboat still offering tours of the river, and the different cruise options are an excellent way to escape the madness of New Orleans.
John C. Stennis Space Center
Just one hour outside of New Orleans and across the state line in Mississippi, space lovers will find a paradise all for them: the NASA of Mississippi at the John C. Stennis Space Center. If you're looking for a hands-on, interactive visit that the whole family can enjoy, this one's perfect.
Kids will have a blast and learn lots of new things at the Infinity Science Visitor's Center. It has several exhibits that enchant space lovers of all ages, as well as hands-on activities.
The Stennis Space Center, which is a NASA rocket testing facility, restricts its access, but guided tours to this NASA facility are available.
Global Wildlife Center
Calling all kids and animal lovers—the Global Wildlife Center is a fantastic excursion from New Orleans. It's like a zoo, only better because you get up close and personal with the more than 4,000 animals that roam freely among the park grounds.
Global Wildlife Center's focus is preservation; it's the largest free-range preserve in the United States, and it's home to more than 1,000 different species. Giraffes, zebras, camels, kangaroos, bison are just a few of the exotic species you can find on a visit to the area.
Visitors explore the park in old-style wagons while a tour guide offers information about the animals. But probably the best part is that you're encouraged to pet the animals, and park officials give you a cup of animal feed to do so
Private tours are also available.
Abita Mystery House
One of the top destinations in Abita Springs, a lovely little Victorian village where people go to escape the hubbub of city life, is the Abita Mystery House. This great Louisiana roadside attraction is a converted gas station where you can find, well, lots of strange stuff, all of which is pretty interesting.
There are other things to see in Abita aside from the Mystery House (which might make you feel like you've walked into a hoarder's place) like the Abita Brewing Company for beer lovers. Outdoor types should head to Tammany Trace and hop on the 28-mile bike path to get their exercise in for the day.
St. Francisville
Tourists head to St. Francisville, located 120 miles north of New Orleans when they want to go somewhere relaxing and low-key. It's got a fun, small-town vibe, and its setting amongst beautiful lush forests will bring a welcome change of pace to your trip.
The word to describe St. Francisville is definitely "bohemian," as it's got many historic buildings and antique shops. The main attraction is the downtown historic district, where visitors can enjoy all the 19thand 20th-century constructions, though there are also museums and churches to see too.
Those interested in learning about slavery should check out either of the two nearby plantations. There's Rosedown Plantation, which is apparently haunted by its owners, and Myrtles Plantation, which is supposedly one of the most haunted places in the country.
Whether you're looking to do a little shopping, learn about slavery, or simply snap some cool pictures, St. Francisville is an ideal place to do all that and more.
Lake Charles
Okay, we know we said at the beginning of this article that all the destinations on this list are under three hours away from New Orleans. Lake Charles is about three hours and twenty minutes away, but we think you'll forgive us when you see why we included it.
Lake Charles is the perfect place to go when you're ready to trade the crowds and the sometimes-overwhelming feeling of New Orleans for lots of fresh air and nature. It's an ideal day trip for families that will find plenty of activities for all ages.
Birding enthusiasts are one group of tourists that flock to the area (pun intended). Lake Charles has over 400 species of birds, and it's a renowned area for birding.
Fish lovers are right at home here, too, as the fishing on the lake is excellent. And when night falls, there's plenty of nightlife and gambling to be had.
Don't forget to visit the largest Mardi Gras Museum in the world, which you'll also find in Lake Charles. Festival lovers can get their fix at one of several festivals the area hosts every year.
St. Bernard Parish
St. Bernard is right outside of New Orleans, and with a wide range of things to do, it makes for an easy day trip. Stroll down Royal Street and enjoy local jazz, art, and shopping, or cruise down the Mississippi River Trail.
History enthusiasts should be sure to visit Chalmette, which was the location of the Battle of New Orleans.
The beach is nearby if you fancy putting your toes in the sand. Kids will love a visit to the 19th-century fort (available by boat), where they can explore to their heart's content.
And if you love to fish, a visit to the uninhabited Chandeleur Islands offers untapped fishing opportunities.
Whitney Plantation
Last up on our list, we have a day trip idea that's a little different from the rest. If you're looking for a moving and emotional learning experience, you're sure to find that at the Whitney Plantation.
Plantation tours can be a rather sensitive topic, as many merely pay lip service to educate the public about slavery. We recommend Whitney because education is the focal point of the visit.
You can explore the visitor center exhibits on your own, and a guided tour grants you access to all of the grounds where you can get a firsthand look at the life of the slaves that lived and toiled on the plantation.
The Whitney Plantation does an excellent job of transmitting vital information about the institution of slavery. While it's not the most uplifting or fun place to visit, it's a fascinating way to gain insight into this dark period of American history.
Whitney Plantation is located about 50 miles west of New Orleans.
While New Orleans is a central part of what makes visiting Louisiana so unique, it's essential to leave the city to really experience what life in the Deep South is like. Wherever you look, there are ample opportunities to experience the cuisine, culture, and inimitable ecosystems that make Louisiana what it is.
20 Thrilling Florida Vacation Spots
Ready to plan your next vacation in sunny Florida? Here are the highlights of the 20 best vacation spots in the state! From the vibrant nightlife of Miami to the laid-back charm of Clearwater, there's something for everyone. Whether you're looking for family-friendly activities, high-end experiences, or unique adventures, this article has got you covered. So, pack your bags and get ready to soak up the sun and fun in the Sunshine State!
15 Virginia Vacation Spots Perfect For Exploring History
Explore the best vacation spots in Virginia with this must-read article! From the historical charm of Williamsburg to the breathtaking beauty of Shenandoah National Park, there's something for everyone. Don't miss out on the top attractions, outdoor adventures, and unique experiences that Virginia has to offer.
Top 15 Ohio Vacation Spots: Vibrant Cities & Aesthetic Parks
Ready to discover the best vacation spots in Ohio? Look no further than this article, which highlights the top destinations in the state, from the vibrant cities of Cleveland, Cincinnati, and Columbus to the scenic Hocking Hills State Park. Explore the great outdoors, enjoy cultural activities, and indulge in local cuisine and attractions. So, pack your bags and get ready to experience the diverse and exciting vacation spots that Ohio has to offer!
Picturesque Lake And Mountain Top Views: 16 Michigan Vacation Spots
Discover the best Michigan vacation spots with this ultimate guide! From the charming university town of Ann Arbor to the breathtaking Pictured Rocks National Lakeshore, there's something for everyone. Whether you're looking for outdoor adventures, cultural experiences, or romantic getaways, Michigan has it all.