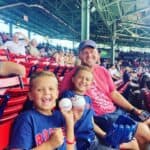 Jake Cain is an entrepreneur and writer from Cincinnati, Ohio. He spends his free time driving around the country in his late 90's conversion van, affectionately known as the "Monster Van" with his wife and 3 boys.
As the nation's capital, Washington DC is centrally located on the mid-Atlantic coast. While there's plenty of the hustle and bustle in DC, there are also a plethora of excellent day trip options.
However, given that many of the people living in DC are transplants from elsewhere, you may be short on ideas for day trips from DC. Thankfully, if you're interested in learning about a bunch of day trips from DC, you're in the right place.
In this article, we'll walk you through ten of the best day trips from DC so that you'll know where to go when to go, and what sights not to miss.
Baltimore, Maryland
Baltimore is a quick 45-minute drive from DC, and it's an entire city filled with activities and neighborhoods to explore.
Baltimore has something for everyone: trendy restaurants in the Inner Harbor, cultural events on the East Side, and fashionable boutiques downtown.
In general, you'll have a hard time going wrong when you purchase crab-based dishes in Baltimore. Be sure to enjoy some of Maryland's best crab cakes while sitting on the pier in the harbor. If you're more adventurous, you can also purchase whole cooked blue crabs to eat on the go.
If you like to walk around a nice neighborhood and sip on some artisanally roasted coffee, check out Fells' Point. If you prefer a New York City vibe, the cafe offerings at Deli-ish will be more up your alley.
Baltimore has a number of different areas for families, but overall, it's a fast-paced city with fewer museums and things for children to enjoy in comparison to DC. Children will probably enjoy the Ripley's Believe It Or Not museum located in the Inner Harbor, however.
On the other hand, if you're an adult, Baltimore is a great choice for a day trip from DC.
You'll probably need to pay for parking in Baltimore, so plan accordingly.
Shenandoah National Park
The Shenandoah National Park is just over an hour's drive from DC, and it's a compelling conflux of natural beauty and Civil War history.
If your family loves hiking in the mountains, seeing wildlife, and exploring one of the Civil War's first battlegrounds, Shenandoah is right up your alley. Drive along the Skyline Drive to get a panoramic view of the entire Shenandoah Valley, then grab lunch at the Skyland lodge.
If you visit Shenandoah at the right time, you can also catch a wine tasting, barbecue classes, or a seasonal tasting tour. You can also take wildlife tours provided by the park service.
Families should be aware that some of the hikes in Shenandoah are more challenging than others. If your family isn't ready for an aggressive hike, you should ask a park ranger about your options beforehand.
Most of the hikes are manageable, but a few of them will be multi-hour endeavors with few opportunities for resting up.
You'll probably enjoy Shenandoah more if you go when it doesn't winter, however. Don't let the colder weather dissuade you from visiting. If you visit Shenandoah in the fall, you will get to see all of the leaves turning from green to red, which can be very enjoyable.
Antietam National Park
The Antietam National Park/Battleground is a Civil War monument park about an hour from DC that's rich with history and opportunities to walk around shady hillsides.
While there aren't many places to eat at the park, you'll find a park store, several ranger stations, and a bunch of historical placards depicting the Battle of Antietam in the Civil War.
If you want to go on a historical tour of the battle of Antietam, you can do so at the cost of a ticket. For children, the tour may be a bit boring, but history buffs won't be disappointed.
Keep in mind that there aren't many pleasant things to discuss regarding the battle when you are deciding whether your family will want to go.
You'll also find the doleful Antietam National Cemetery, where you can respectfully walkthrough if you desire. Historical tours are the central activity in Antietam. There are a handful of different nature walk options around Antietam, most of which focus on the local herbage.
Goddard Space Flight Center
The Goddard Space Flight Center is a quick 20-minute drive north of DC to Greenbelt, Maryland. At Goddard, you'll find an entire museum of early NASA paraphernalia depicting the start of the country's efforts to reach space.
You'll also find depictions of ongoing NASA research, current NASA missions, and other institutional initiatives. For families with spaceflight enthusiasts, it's hard to imagine a more interesting place to be.
If you visit at the right time, you can even catch a lecture or two from some of NASA's leading scientists. Some of the lectures are open to the public, and you can find the schedule on the center's website.
For children, the lectures will be a bit complex. However, for young adults or adolescents, there are a number of age-appropriate lectures, which will be a very enjoyable and educational way to spend an afternoon.
On the lawn, you'll even find half-size mockups of some of NASA's most notable rockets, crew capsules, and automated rovers.
Be careful about when you visit the Goddard Center. It's closed on Mondays and closes early in the afternoon, so you should aim to be there by 11 in the morning if you want to have enough time to explore.
Roanoke Valley, Virginia
Roanoke was the site of the first permanent European settlement in the New World during the late 1500s. After the colony's mysterious disappearance, Roanoke was abandoned. Today, the Roanoke Valley is a beautiful region for hiking and getting a sampling of Appalachia's culture.
If you love to hike and explore wooded areas, the Roanoke Valley is a great option for you. The hills along the valley are very peaceful to hike around. When you're tired of hiking, you can visit one of the towns in the valley to grab a bite to eat.
Roanoke City is the largest settlement in the valley, and you'll find an interesting hybrid of Applachian and Atlantic culture. If you're interested in learning more about the region's history in the context of colonization, you'll have plenty of opportunities to do so in the valley.
If you want to travel slightly further northeast, you can visit the museums associated with the lost Roanoke colony.
While the historical drama has yet to be resolved, people of all ages can still learn a lot about the colony's lifestyle, the mystery of its disappearance, and other tidbits from the early colonial era.
Harper's Ferry, West Virginia
Harper's Ferry is a quaint and deeply historical village which is known for its pivotal role in American history during the lead up to the Civil War.
Harper's Ferry Historic District is where you'll want to spend most of your time.
There, you'll find well-preserved Civil War-era houses, including the home of John Brown, who led a slave revolt.
There's a lot of beautiful terrain surrounding the town. Be sure not to miss a walk across the twin bridges in the daytime. You can also hike along the trails in the hills if you get tired of seeing the town's historical sites.
Parking is difficult in Harper's Ferry, so plan accordingly. You'll need to drive for about an hour and a half out of DC to get to Harper's Ferry. Additionally, you should be advised that dining options are limited in the town, so you may want to bring a picnic.
For families with young children, the historical context of Harper's Ferry may be difficult to appreciate in full. Likewise, the events of John Brown's raid on Harper's Ferry may be too intense for younger audiences, even if history buffs will appreciate it.
Ocean City, Maryland
If you're looking to visit a seaside resort for a day from DC, your only real option is to drive the two hours to reach Ocean City. Ocean City is a small resort town on the coast, and it's known for being inexpensive, crowded, and fun for an afternoon.
Activities in Ocean City include walking along the boardwalk, mini-golf, sitting on the fine-sand beach, and riding the Ferris wheel. If you have young children, the boardwalk is a great place to visit as a result of its many activities, inexpensive food options, and souvenir shops.
Don't forget to sample fried soft-shell crabs from one of the many local vendors. If you're looking for something with more broad appeal, the city also has a handful of excellent fried chicken establishments.
There's also the Lifesaving Museum located near the boardwalk. The museum is dedicated to those who help others from drowning, which may be interesting to some people.
Colonial Williamsburg, Virginia
Colonial Williamsburg is a Colonial and Civil War-era living history museum that is free for the public to enter. If you have a taste for history and love to see historical reenactments, it's hard to beat Colonial Williamsburg.
For families with children, Colonial Williamsburg is a wonderful educational opportunity. Between chatting with the colonial actors and witnessing reenactments of daily life from the colonial era, there's something for everyone.
Depending on traffic, you'll need to drive two to three hours to get to Colonial Williamsburg. Once you're there, you'll find plenty of parking.
Annapolis, Maryland
Annapolis is the state capital of Maryland, but it's also a great spot to enjoy walking in parks, observing Navy celebrations, and getting a taste of Maryland's state history. While Annapolis is much smaller than DC, it's a great option for a day trip if you're not looking for an extensive restaurant scene.
DC is about an hour from DC, meaning that it's a quick ride even when there's traffic on the road. When you're in Annapolis, be sure to visit the Quiet Waters Park, where you can find more than 300 acres of flora and fauna.
You can also walk along the littoral coast, which is home to a wide variety of marine birds and mammals.
If you can, try to visit Annapolis in its busiest week of the year: Navy Commissioning Week. During Navy Commissioning Week, thousands of US Navy cadets become officers, meaning that the small Annapolis is filled with many more people in a festive mood than it typically has.
St Patrick's Day is similarly exciting, though most of the festivities are concentrated around the parade through the center of town.
Annapolis is enjoyable to visit at any time of year, but the spring is the most enjoyable time.
Bethesda, Maryland
While Bethesda isn't exactly a tourist destination, it's a great option for a day trip from DC for people who are interested in the biomedical sciences. Bethesda is a mere 30 minutes from DC, but you may need to pay for parking when you arrive.
In Bethesda, you'll find the headquarters of the National Institutes of Health (NIH) as well as the Walter Reed National Military Hospital. Be sure to walk through the NIH's visitor center to learn about all of the different research projects going on, then grab a meal at the cafeteria.
Visiting Walter Reed is also an experience which many people will find meaningful. For visitors, the hospital offers the opportunity to visit with recovering soldiers or their family members.
Though it's not a traditional day trip activity, many people will find it humbling to learn about the struggles of the patients at the hospital.
Be sure to check out the restaurants and shops on Wisconsin Avenue before heading out, as it's where the majority of the city's life takes place.
Now that you're up to speed on your options for day trips from DC, it's time to prepare for your trip. Especially for day trips to historical sites, try to be respectful.
Remember to read up on the parking or transit situation beforehand, and be sure to have a few ideas about the activities you'd like to do once you're at your destination before leaving.
9 Day Trips From Virginia Beach Full of Rich History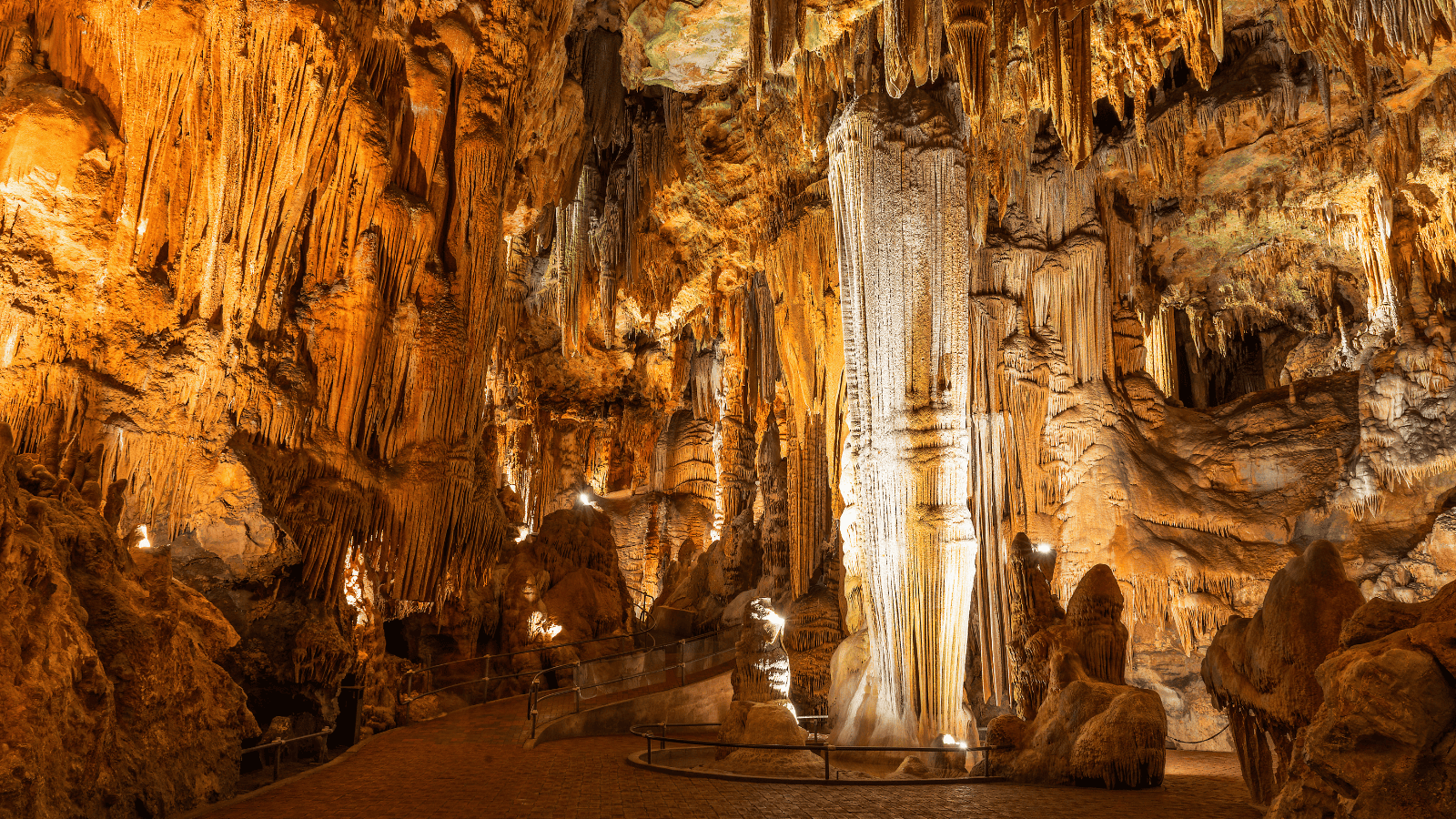 Discover the top day trips from Virginia Beach that offer a perfect escape from the hustle and bustle of the city. From exploring the historical sites of Colonial Williamsburg to witnessing the wild ponies on Chincoteague and Assateague Islands, this article has something for everyone. So, plan your mini-vacation now and explore the best of Virginia's gems!
16 Aesthetic Beach View Day Trips From Santa Barbara
If you're planning a trip to Santa Barbara, don't miss out on exploring the nearby destinations that offer something for everyone. From hiking in the Los Padres National Forest to relaxing on the beaches of Avila Beach, you'll enjoy this list of the best day trips from Santa Barbara. Whether you're a wine enthusiast or a film buff, there's something for everyone on this list of exciting day trips.
10 Day Trips From Gainesville
If you're planning a trip to Gainesville, Florida, don't miss out on exploring the nearby destinations that offer something for everyone. From the historic city of St. Augustine to the beautiful beaches of Daytona and Cedar Key, we've compiled a list of the best day trips from Gainesville. Whether you're an outdoor enthusiast or a history buff, there's something for everyone on this list of exciting day trips. So, plan your mini-vacation now and explore the best of Florida's gems!
Best 16 Day Trip Spots From Myrtle Beach
If you're planning a trip to Myrtle Beach, South Carolina, don't miss out on exploring the nearby destinations that offer something for everyone. From the charming fishing town of Murrells Inlet to the historic city of Charleston, this article has compiled a list of the best day trips from Myrtle Beach. Whether you're a beach lover or a history buff, there's something for everyone on this list of exciting day trips. So, plan your mini-vacation now and explore the best of South Carolina's gems!