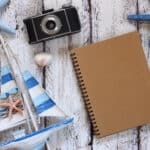 Elizabeth is an experienced traveler and writer with bylines in several popular travel publications. She currently co-owns a small digital travel publication and spends her free time writing, taking photos, and traveling.
Anybody who's traveled in the past few years knows that airport security can be a nightmare—the lines, the shoes off, the liquids out, and the whole process can make even the most seasoned traveler feel a pang of anxiety. Luckily, we've got the inside scoop on how to get through airport security faster, with minimal fuss and frustration.
1. Pack Light and Smart
When packing your carry-on bag, make sure you only bring what you need and avoid packing liquids. If you did pack liquids, pack them last to ensure they're on the top and easy to remove when you go through security. To avoid any issues (and holding up the line), check beforehand to ensure you meet the maximum amount allowed. If not, you'll waste time throwing things out.
2. Wear Easy-to-Remove Shoes
One of the most frustrating parts of airport security is taking your shoes off and putting them back on. To save time and hassle, wear shoes that are easy to remove, like slip-on shoes or sandals. Avoid shoes with lots of laces or buckles.
3. Keep Liquids Under 3.4 Ounces
We briefly mentioned this above, but to comply with TSA rules, ensure you only bring liquids in containers that hold 3.4 ounces or less. All liquids must also be placed in a clear plastic bag for easier screening. If you're unsure whether an item qualifies as a liquid, check the TSA website before you pack.
4. Use TSA PreCheck or Global Entry
If you're a frequent traveler or just want to save time at the airport, consider enrolling in TSA PreCheck or Global Entry. With this kind of priority status, you can skip the regular security line and go through an expedited screening process. You'll also enjoy other benefits, like not having to remove your shoes and liquids from your bag.
5. Check Wait Times Online
Before you head to the airport, check wait times online to avoid getting stuck in long lines. Many airports provide real-time updates on their websites or apps. If you're running late to the airport and see there are long lines, go straight to a counter to speak to an airport worker and give them your flight details—they'll often let you skip the line so you can make it to your gate on time.
6. Know the Rules and Regulations
To avoid any surprises or delays, read up on the rules and regulations before arriving at the airport. Check the TSA website for a complete list of prohibited items and guidelines for carry-on and checked baggage.
7. Have Your ID and Boarding Pass Ready
Before you enter the security line, have your ID and boarding pass ready. This will save you time and frustration searching for these items in your pocket or bag. Keep them in an easily accessible location, like in an outside pocket on a bag or backpack.
8. Use a Luggage Tag
Always attach a luggage tag to your luggage. This will make it easier to identify your belongings as they come out on the other side of the conveyor belt and prevent unnecessary delays during the screening process.
9. Keep Electronics Readily Accessible
Make sure your electronics are readily accessible and charged. You'll need to remove laptops and tablets from your bag for screening, so be prepared to do so quickly and efficiently. Before heading to the airport, for example, it's a good idea to place all of those items in one pocket in a backpack. Empty the pocket at the security check, and you're good to go.
10. Avoid Wearing Heavy Jewelry
To avoid setting off metal detectors, avoid wearing heavy jewelry. If possible, opt for clothing without any metal components. Instead, pack it in your carry-on and put it on after you pass through security—or avoid it altogether and keep it stowed away until you reach your destination.
11. Be Prepared and Organized
Finally, the key to getting through airport security faster is to be prepared and organized. Have your items separated and organized before you reach the front of the line. This will save you time and make the screening process smoother and less stressful.
20 Thrilling Florida Vacation Spots
Ready to plan your next vacation in sunny Florida? Here are the highlights of the 20 best vacation spots in the state! From the vibrant nightlife of Miami to the laid-back charm of Clearwater, there's something for everyone. Whether you're looking for family-friendly activities, high-end experiences, or unique adventures, this article has got you covered. So, pack your bags and get ready to soak up the sun and fun in the Sunshine State!
15 Virginia Vacation Spots Perfect For Exploring History
Explore the best vacation spots in Virginia with this must-read article! From the historical charm of Williamsburg to the breathtaking beauty of Shenandoah National Park, there's something for everyone. Don't miss out on the top attractions, outdoor adventures, and unique experiences that Virginia has to offer.
Top 15 Ohio Vacation Spots: Vibrant Cities & Aesthetic Parks
Ready to discover the best vacation spots in Ohio? Look no further than this article, which highlights the top destinations in the state, from the vibrant cities of Cleveland, Cincinnati, and Columbus to the scenic Hocking Hills State Park. Explore the great outdoors, enjoy cultural activities, and indulge in local cuisine and attractions. So, pack your bags and get ready to experience the diverse and exciting vacation spots that Ohio has to offer!
Picturesque Lake And Mountain Top Views: 16 Michigan Vacation Spots
Discover the best Michigan vacation spots with this ultimate guide! From the charming university town of Ann Arbor to the breathtaking Pictured Rocks National Lakeshore, there's something for everyone. Whether you're looking for outdoor adventures, cultural experiences, or romantic getaways, Michigan has it all.