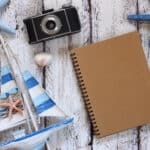 Elizabeth is an experienced traveler and writer with bylines in several popular travel publications. She currently co-owns a small digital travel publication and spends her free time writing, taking photos, and traveling.
Looking for a refreshing break from the Nevada heat? From crystal clear waters to stunning mountain views, these 13 breathtaking lakes in Nevada are sure to take your breath away.
1. Lake Tahoe
Resting at 6,225 ft above sea level, Lake Tahoe is a jewel in the heart of the Sierra Nevada mountains. As the second deepest and largest alpine lake in the US, it offers a captivating blend of outdoor activities perfectly suited for athletes, adventurers, and laid-back explorers. Tahoe's transformative journey from a bustling transcontinental route to a tranquil haven of leisure and recreation adds a unique historical depth to this naturally picturesque retreat.
2. Lake Mead
Emerging from the grandeur of the Hoover Dam, Lake Mead presents an enticing oasis in the arid landscapes of Nevada and Arizona. A reservoir teeming with lively activities, from boating and swimming, to hiking the canyon trails, it melds the thrill of outdoor exploration with the solemn beauty of its origins. With a vital role in sustaining 20 million lives and vast farmlands, Lake Mead isn't just the largest reservoir in the US; it's a symbol of man's ingenuity in nurturing nature's grandeur.
3. Pyramid Lake
Pyramid Lake is a geographic marvel nestled 40 miles northeast of Reno, Nevada. As the largest reminiscence of the bygone Lake Lahontan, it swathes across 112,000 acres, offering a magnificent playground for those seeking sun-soaked adventure. However, as you explore the area's numerous activities, be mindful of the Pyramid Lake Paiute Tribe's customs and respect the sanctity of their ancestral land.
4. Lake Mohave
Lake Mohave, a 67-mile reservoir nestled in the Colorado River valley, bridges the past with the present, with its name paying tribute to the Mohave Indians. Bordered by Nevada and Arizona, this rich aquascape invites you to partake in a host of water sports like swimming, water skiing, and wakeboarding while tantalizing you with promises of bass-rich fishing. The charm doesn't stop at the water's edge: on land, the surrounding Lake Mead National Recreation Area offers ample opportunities for picnics, off-road adventures, and tranquil relaxation.
5. Lake Las Vegas
Rethink Las Vegas with a visit to Lake Las Vegas in Henderson, an oasis of serenity amidst the desert landscape. This man-made wonder encompasses a 320-acre reservoir, an Italian-inspired village, and top-tier resorts—each setting the stage for an array of activities. Explore the tranquil lake, delve into the intriguing history of the area's development, or simply unwind at the Aston MonteLago, the Westin, or the Hilton.
6. Walker Lake
Enshrined in Nevada's arid Great Basin, Walker Lake, or Agai Pah as the Northern Paiutes call it, is a shimmering oasis 75 miles southeast of Reno. This 11-mile long, 5-mile wide natural lake, fed by the Walker River, offers a surreal space for swimming, boating, and camping, a testament to the enduring relationship the Northern Paiutes had with its waters and wildlife.
7. Angel Lake
Tucked away in Elko County's East Humboldt Range, Angel Lake offers a tranquil haven for outdoor enthusiasts. With a backdrop of dramatic cliffs and the Chimney Rock pinnacles, this glacial tarn provides an idyllic setting for hiking, fishing, and wildlife spotting. Follow the trail to discover nearby Smith Lake or take a leisurely stroll down to Winchell Lake, all the while keeping an eye out for the elusive mountain goats, pronghorn antelope, and more.
8. Topaz Lake
Perched on the California-Nevada border, about 75 miles south of Reno, Topaz Lake offers a delightful array of activities for intrepid explorers. Shaped from the diverted waters of the West Walker River, this unique bi-state reservoir navigates the season's rigors, providing a captivating winter and early spring retreat when most Eastern Sierra bodies have yielded to icy clutches. Fish, sail, or trace the 25-mile shoreline.
9. Washoe Lake
Washoe Lake State Park is where the grandeur of the Sierra Nevada meets the tranquility of the water. With its surface area shifting annually, the lake fosters an enticing warm-water fishery, boasting species like the channel catfish and brown bullhead. The park also bears witness to avian wonders, as pelicans, herons, and a wealth of other bird species find solace in its confines.
10. Lamoille Lake
For those in search of untouched beauty and invigorating activities, check out Lamoille Lake. Set within the stunning Ruby Mountains of Nevada's Humboldt-Toiyabe National Forest, this glacial lake invites day hikers and fishing enthusiasts to explore its 13.6 acres of natural splendor. As you navigate the Ruby Crest National Recreation Trail, let the awe-inspiring views of Lamoille Canyon and the tranquil, smaller en-route lakes stir your spirit of adventure.
11. Liberty Lake
Liberty Lake, another sparkling glacial tarn in Nevada's Ruby Mountains, promises a wealth of adventure for those who brave its lofty peaks. The lake's position at the head of Kleckner Canyon provides a breathtaking setting for hiking along the Ruby Crest National Recreation Trail or pitching a tent under the wilderness stars.
12. Spooner Lake
Just north of the intersection of Highways 50 and 28, Spooner Lake, a man-made marvel in the Carson Range of the Sierra Nevada, beckons the spirited explorer. Set against a backdrop of aspens in the vast Lake Tahoe—Nevada State Park, the lake is the pulsating heart of 12,000 acres of wilderness. Immerse yourself in a medley of outdoor activities, be it intrepid hiking, equestrian ventures, or thrilling mountain biking on its expansive 50-mile trail network.
13. Ruby Lake
Framed by the majestic Ruby Mountains, this sprawling 39,928-acre refuge is a tantalizing symphony of marshes, meadows, and grasslands. A haven for outdoor enthusiasts, the area lures with the possibility of a memorable fishing expedition in the depths of the 60-foot lake or an enlightening auto-tour, unraveling the secrets of the local fauna.
The 16 Best National Parks to Visit in June For Summer Fun
Are you looking for the perfect summer adventure? Look no further than these top national parks to visit in June! From the stunning wildflower displays at Lassen Volcanic National Park to the world-class whitewater rafting at New River Gorge National Park, this article provides insider tips and recommendations for an unforgettable outdoor experience. Don't miss out on the chance to explore these breathtaking natural wonders during one of the best months of the year!
6 National Parks To Avoid This Summer (And The Alternatives)
Are you planning a summer trip to a national park but want to avoid the crowds? Look no further than this article, which provides insider tips on which popular national parks to avoid and offers recommendations for six alternative destinations that offer unique experiences and stunning natural beauty. From exploring rugged peaks and pristine lakes at North Cascades National Park to discovering the geological history of Capitol Reef National Park, this article has everything you need to plan an unforgettable outdoor adventure this summer.
Best 16 Utah Vacation Spots
Are you looking for an unforgettable vacation spot with breathtaking natural beauty? Look no further than Utah! With stunning national parks like Zion and Bryce Canyon, as well as unique attractions like the Homestead Crater and Dead Horse Point, Utah has something for everyone. This article provides insider tips and recommendations for the best places to visit in Utah, from hiking to skiing to soaking in natural hot springs. Don't miss out on the chance to explore this incredible outdoor playground!
5 Waterfalls in Zion National Park For A Fabulous Day Out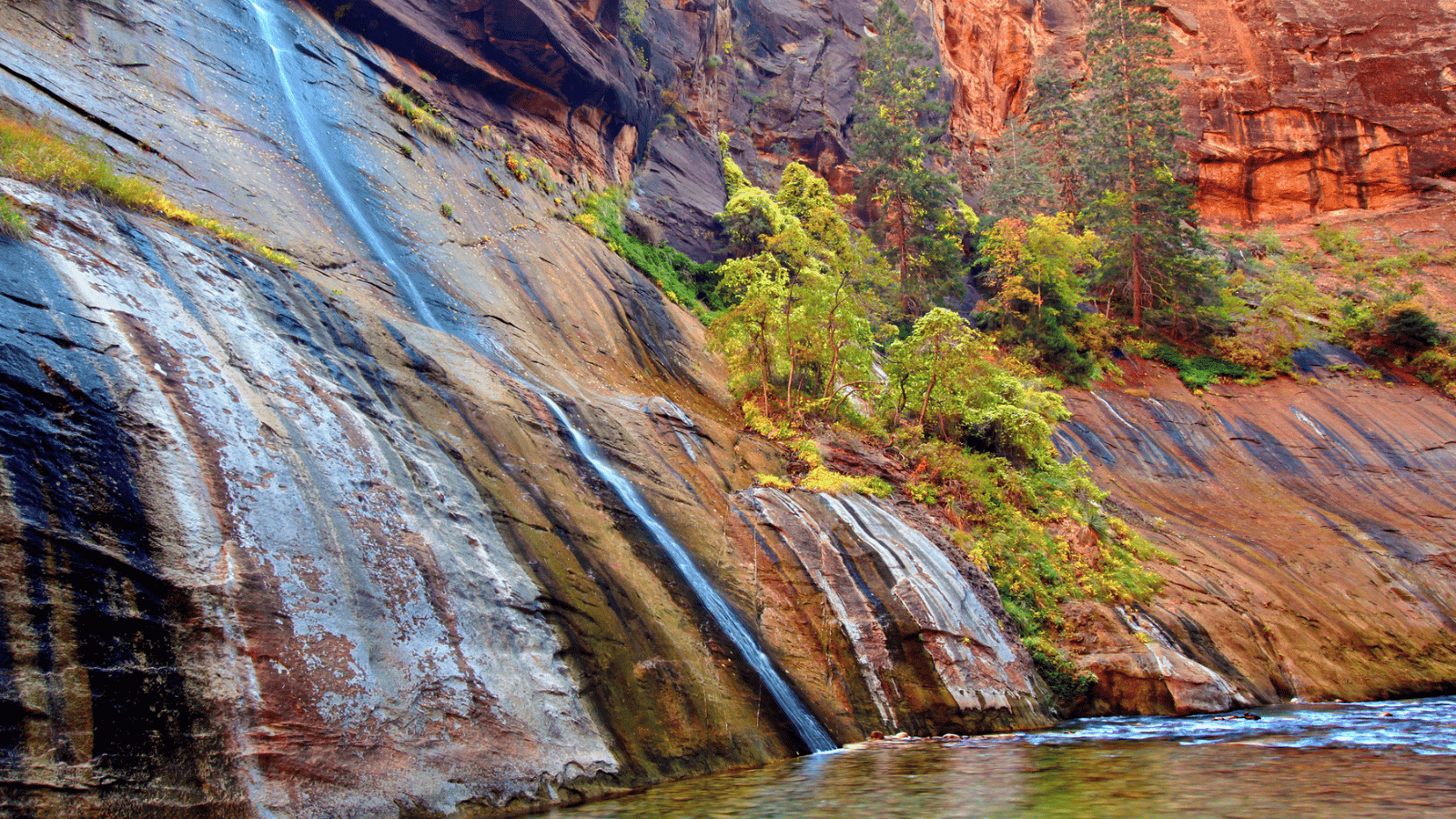 Are you a nature enthusiast looking for an outdoor adventure that will take your breath away? Look no further than Zion National Park in southwestern Utah! This article explores the park's stunning waterfalls, including the moderate hike to Archangel Falls and the more challenging Upper Emerald Pools. But that's not all – the article also highlights other natural attractions in the park, such as The Great White Throne and the Court of the Patriarchs. Don't miss out on the chance to explore this gorgeous landscape and experience the beauty of Utah's unique natural wonders!