Stephanie is a cherished member of the Sampling America writing team, dedicated to crafting captivating narratives that transport readers to thrilling adventures across the country and beyond.
Many people flock to West Virginia every year to hike the famous Appalachian Mountains and a natural, historical park where towns look untouched from the early 19th century.
History buffs love visiting the state as well; Harpers Ferry, where the Shenandoah River and the Potomac River meet, plays host to a famous Civil War-era raid.
Whether you're visiting West Virginia for history, hiking, or enjoying the great outdoors, consider stopping by one of the state's wonderful lakes and rivers.
Summerville Lake
As the largest lake in West Virginia, Summerville Lake is a perfect destination for those hoping to enjoy water sports and wildlife in the area.
At this lake, guests can expect to enjoy boating, snorkeling, fishing, and more. The area also boasts plenty of hiking trails for those hoping to enjoy the area without getting wet.
Bluestone Lake
This man-made lake was originally constructed to control yearly flooding in the area. Now, the New River and the Bluestone Dam are popular tourist destinations.
The park itself has plenty of fun water sports and activities to take part in; a large boat ramp allows guests to launch any sized boat in these stunning waters. As one of the largest lakes in West Virginia, it is full of healthy fish populations like bass, catfish, and walleye, ready for fishermen.
East Lynn Lake
East Lynn Lake is a popular fishing destination; it's also surrounded by stunning wildlife and thick, lush forests. The lake has plenty of camping shelters ready for guests to enjoy a weekend or a night while backpacking through the area.
With excellent fishing, boating, and water sports, this lake is a popular spot. Consider stopping by when traveling through West Virginia or the Appalachian Mountains.
Sleepy Creek Lake
Inside the Sleepy Creek Wildlife Management Area, Sleepy Creek Lake is a gorgeous outdoor area surrounded by oak and pine forest.
The area has plenty of campgrounds on the lake's shoreline, making it the perfect place to set up camp for a few nights to enjoy the stunning wilderness.
Mount Storm Lake
Mount Storm Lake is one of the most popular places in West Virginia due to the warm temperature of the water.
It also makes the perfect diving location; plenty of diving schools offer training and lessons for amateurs and experts. If diving isn't your thing, consider renting a kayak, paddleboard, or canoe to explore the lake.
Cheat Lake
This lake was originally created to bring electricity to the nearby towns and cities. However, today, the lake is filled with summertime fun for people of all ages.
The lake has fantastic swimming and waterfalls, perfect for rafting. Guests can also enjoy rock climbing in the nearby state forest or hiking the many trails in the area.
Burnsville Lake
With 60 camping sites around the lake, Burnsville is the perfect place for a weekend getaway. The lake offers plenty of water sports; boating, fishing, and water skiing are just some of the activities available.
The forests and hills around the lake are perfect for outdoor enthusiasts. Hiking, mountain biking, and picnicking in the stunning meadows are available for visitors.
Stonewall Jackson Lake
This picturesque lake features hiking and biking trails, plenty of campsites, and a fantastic marina to launch or keep your boat.
This lake offers modern amenities for those in your life looking for more of a "glamping" experience. It has an indoor and outdoor pool, a spa with a fitness center, and multiple restaurants. It's the perfect destination for those looking for a vacation without getting too dirty.
North Bend Lake
North Bend Lake is a popular tourist destination thanks to the cabins and rooms available next to the campsite. The trail around the lake offers more than 116 kilometers of well-maintained walking paths.
The lake offers plenty of swimming, boating, and canoeing, but watch out; the lake has a strict horsepower limit for motorized boats.
Spruce Knob Lake
Although this lake is quite small, Spruce Knob Lake offers plenty of outdoor activities and water sports. The Whispering Spruce Trail circles the entire thing, offering panoramic views of the lake and the surrounding area.
The lookout point is one of the most photographed areas in West Virginia. Visitors from all over the U.S. come to visit this spot.
The 16 Best National Parks to Visit in June For Summer Fun
Are you looking for the perfect summer adventure? Look no further than these top national parks to visit in June! From the stunning wildflower displays at Lassen Volcanic National Park to the world-class whitewater rafting at New River Gorge National Park, this article provides insider tips and recommendations for an unforgettable outdoor experience. Don't miss out on the chance to explore these breathtaking natural wonders during one of the best months of the year!
6 National Parks To Avoid This Summer (And The Alternatives)
Are you planning a summer trip to a national park but want to avoid the crowds? Look no further than this article, which provides insider tips on which popular national parks to avoid and offers recommendations for six alternative destinations that offer unique experiences and stunning natural beauty. From exploring rugged peaks and pristine lakes at North Cascades National Park to discovering the geological history of Capitol Reef National Park, this article has everything you need to plan an unforgettable outdoor adventure this summer.
Best 16 Utah Vacation Spots
Are you looking for an unforgettable vacation spot with breathtaking natural beauty? Look no further than Utah! With stunning national parks like Zion and Bryce Canyon, as well as unique attractions like the Homestead Crater and Dead Horse Point, Utah has something for everyone. This article provides insider tips and recommendations for the best places to visit in Utah, from hiking to skiing to soaking in natural hot springs. Don't miss out on the chance to explore this incredible outdoor playground!
5 Waterfalls in Zion National Park For A Fabulous Day Out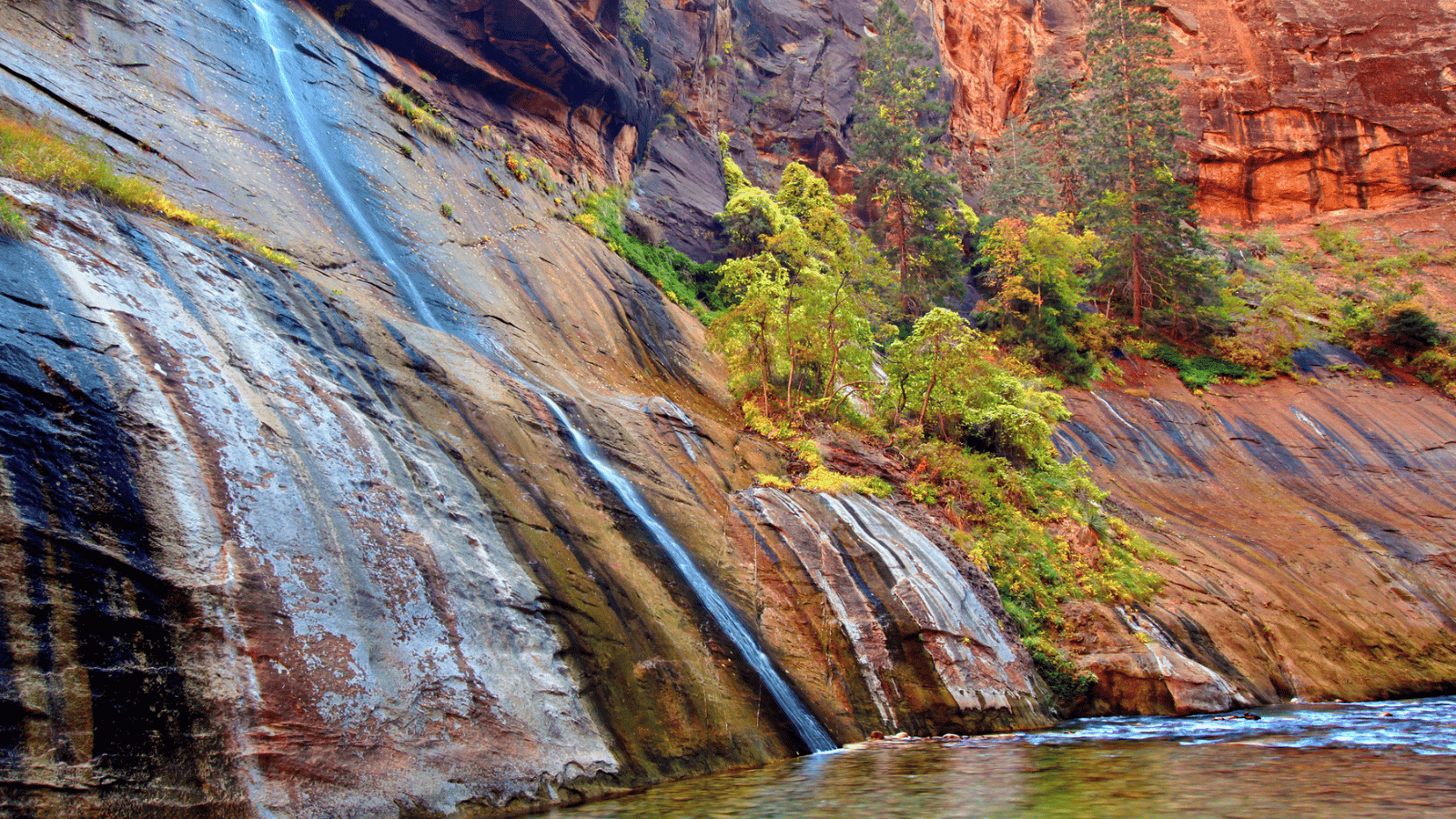 Are you a nature enthusiast looking for an outdoor adventure that will take your breath away? Look no further than Zion National Park in southwestern Utah! This article explores the park's stunning waterfalls, including the moderate hike to Archangel Falls and the more challenging Upper Emerald Pools. But that's not all – the article also highlights other natural attractions in the park, such as The Great White Throne and the Court of the Patriarchs. Don't miss out on the chance to explore this gorgeous landscape and experience the beauty of Utah's unique natural wonders!