Volunteering abroad can be one of the most fulfilling and enriching experiences after school or even college. If you want to make a difference, experience different cultures or even just take a gap year, volunteering abroad is the best thing for you.
There are many immersive opportunities around the world where you can do what you like: from saving elephants in Thailand to teaching English in Bali or even working with women in India; the opportunities are endless.
In this article, we are going to have a look at some of the best volunteer abroad programs in the world.
Volunteer Abroad in Sri Lanka
One of the most popular programs at Plan My Gap Year is the Sri Lankan program located in Ambalangoda.
They offer a variety of different volunteer abroad experiences like childcare, medical care, teaching English to students, and even turtle care for those interested in wildlife and conservation.
This program starts on the 1st and 3rd Saturday of every month and participants are welcome to join for 1-24 weeks. They also provide pre-departure service, airport pickups, accommodation support, and more.
Your first two weeks in Sri Lanka will only set you back by $400.
Volunteer Abroad in Tanzania
The wonderful country of Tanzania in Africa is the crowning jewel of this country. Here you will find stunning beaches, ancient tribes that date back centuries, and the highlight of this land – Mount Kilimanjaro.
If you are interested in animal rescue and wildlife conservation, then Tanzania is the place to be.
Tanzania boasts of some of the most incredible wildlife in the world. Elephants, giraffes, lions are some of the wildlife that you can find here.
The volunteer opportunities in this country range from wildlife welfare to women's education and teaching. A two-week program will cost you $390.
Volunteer Abroad in Bali
Bali is one of the go-to destinations for travelers and volunteers alike. If this is your first time volunteering, then this tourist-friendly place will make you feel welcomed.
You can explore the natural wonders in Bali while making a positive impact on the community. There are many volunteering opportunities here: teaching English, childcare, wildlife rescue.
Based in Tabanan, this program is extremely affordable too. It starts at $330 for your first two weeks onsite.
Volunteer Abroad in Morocco
Morocco is one of Lonely Planet's top destinations to visit. The colorful streets of this country, the friendly people, and cultural fusion also make it one of the best places to volunteer.
Morocco volunteer programs are based in the stunning regions of Rabat, Casablanca, and Sale.
Along with putting a positive impact on this country, you can take some time to explore this unique mix of Asian and European heritage.
There are various volunteer opportunities available like sports development, childcare, teaching English, teaching French, and women's education too.
A two-week volunteer program in Morocco will set you back by $580.
Volunteer Abroad in Vietnam
Vietnam is one of the most culturally rich countries in the world where you can volunteer.
There are many opportunities here to dive into social media, marketing and of course there are social issues where you can help too.
Graphic designers or web developers are also needed here as you can help NGOs with the same. They always need help fundraising and marketing.
Program fees for Vietnam start at only $435 for two weeks.
Volunteer Abroad in Costa Rica
Volunteering in Costa Rica can be a special experience, as you will also get the opportunity to explore beaches and volcanoes here.
There is a diverse range of locations for the volunteers to choose from. These include Costa Rica's capital city, San Jose, and Manuel Antonio on the Pacific Coast.
Costa Rica remains one of the most popular volunteer locations in the world because of the natural wonders that are there in this country.
This is a great place for someone who loves dogs and cats. There are various animal shelters here that are always in need of help.
A two-week program will set you back by $630.
Volunteer Abroad in India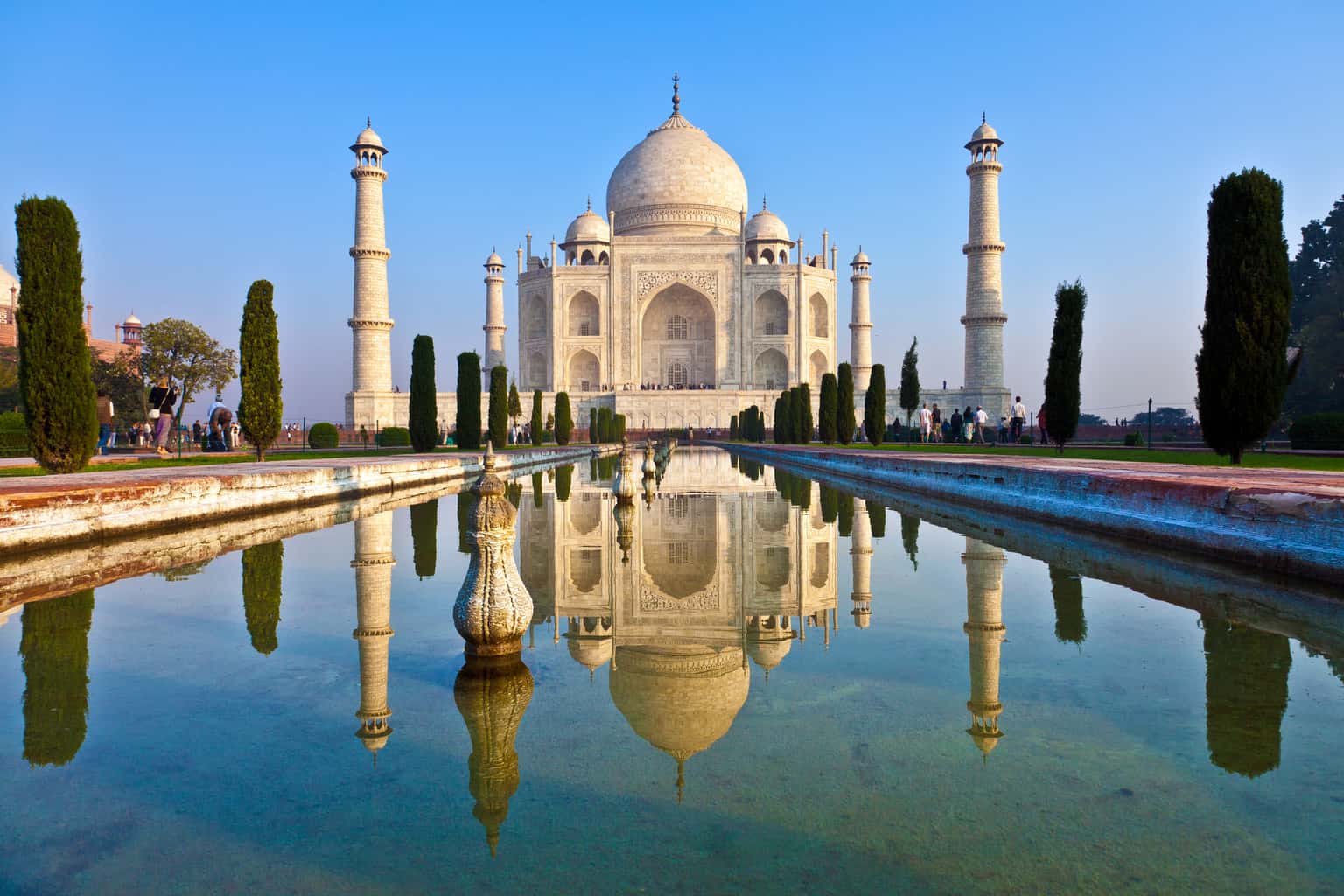 This vibrant, colorful country has always attracted a lot of volunteers from across the world.
Not only does India offer various sights to see, but the natural abundance here is something worth experiencing.
This patriarchal society is always in the need of volunteers who will uplift women. If you are interested in providing vocational training to young women, India is the best place to be.
You can also help them learn basic skills like sewing, basic numeracy, basic English language, etc.
Program fees will set you back by just $330 for two weeks.
Volunteer Abroad in Guatemala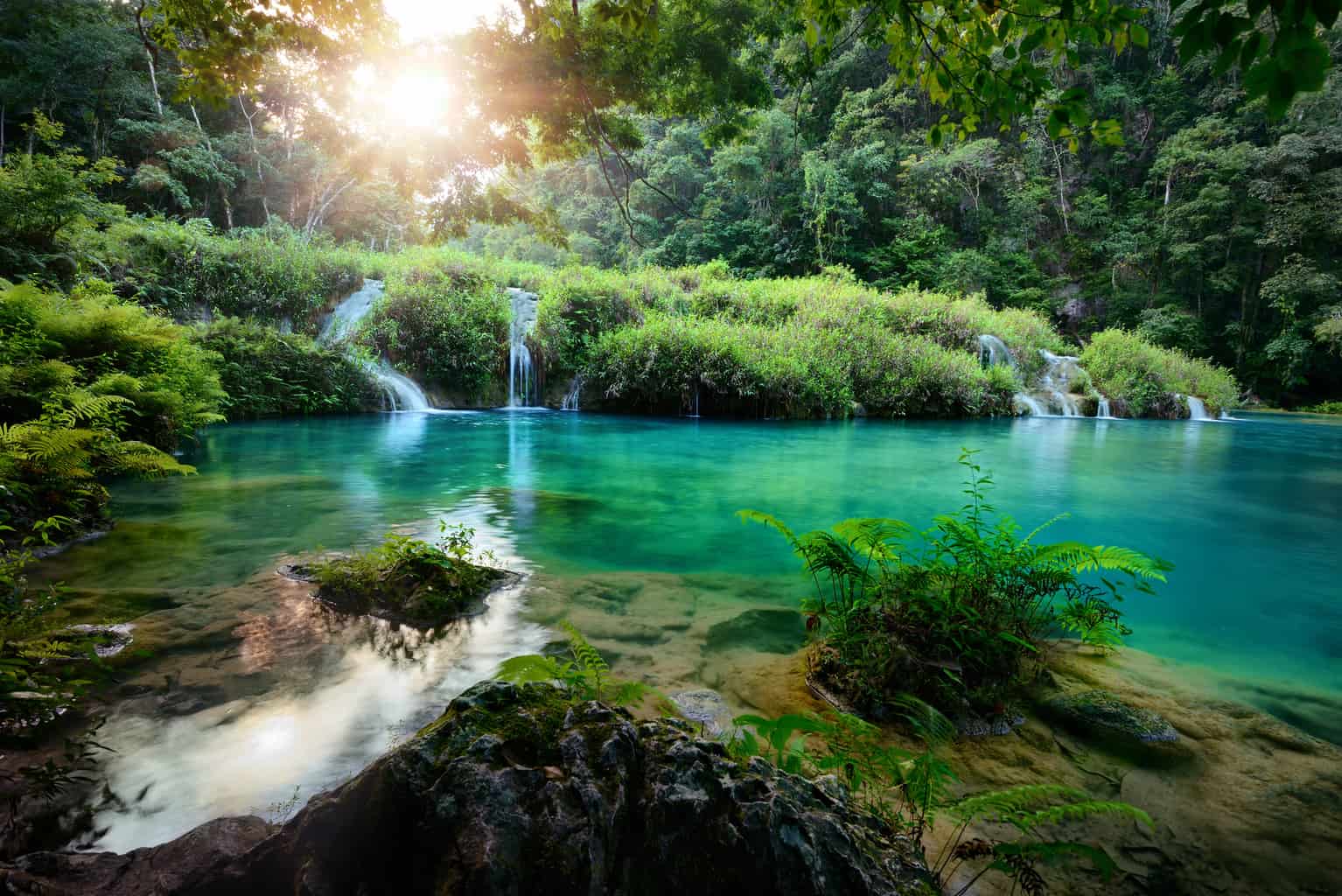 Guatemala is perfect for volunteers who want to go the off-beaten track. It is a stunning multicultural place of Mayan and Spanish cultures.
There are plenty of colonial towns, ancient ruins, and villages to explore in Guatemala.
Volunteer programs in this country include Eco-agriculture, Turtle Conservation, and more. There are programs related to childcare, education, and medicine too.
A two-week program will cost you $570.
Volunteer Abroad in Thailand
The Thailand program is for volunteers who would like to work with rescued elephants. These elephants have been rescued from the tourism industry and are now being rehabilitated.
This program will get you in touch with trainers who care for these animals. Volunteering may also include community education and outreach programs.
These enriching programs start at $1,840 for one week.
Volunteer Abroad in Peru
Volunteering in Peru can be one of the best experiences in your life. The volunteer programs range from Amazonian Jungle conservation to the Medical Volunteer Project.
The volunteer programs are available in many locations: Peru's capital, Lima, or even Machu Picchu.
In your free time, you can explore the historic Machu Picchu, Rainbow Mountain, Lake Titicaca, and the Salt Mines.
These volunteer abroad programs are one of the most affordable starting at just $180 per week.
Volunteer Abroad in Laos
If you are interested in the Buddhist religion and interacting with monks, then this volunteering opportunity might be the best fit for you.
Through this volunteer program in Laos, you will get the opportunity to teach English to the Buddhist novice monks.
The programs will be held in Luang Prabang, a UNESCO World Heritage Site close to the Mekong river.
The best part is that you will be in direct touch with the school temple where you will learn more about the history and the culture of the place.
The program starts at $1,890 for two weeks.
Volunteer Abroad in Argentina

The rugged beauty of Argentina pulls volunteers and travelers alike to this country. The highlight of this country is the famous Iguazú falls.
There are various volunteer abroad programs in Córdoba and the coastal capital, Buenos Aires. You can choose from various volunteer programs like Childcare, Elderly Care, Healthcare, and more.
A two-week program in Argentina will cost you $640.
Volunteer Abroad in Fiji
The fascinating archipelago of Fiji is a great place to volunteer abroad. Here there are various opportunities like working with local NGOs in the wildlife conservation area, mapping coral reefs, and more.
You can also take part in environmental programs and awareness programs for schools in Fiji. The marine conservation project also has a training phase where you will learn to identify fish and corals on dives.
This program at Fiji will set you back by $4,000 for four weeks.
Volunteer Abroad in Belize
If you want a unique experience of volunteering abroad, then Belize can provide that experience for you.
Belize is a private island located in the Caribbean. This volunteer program is focused on preserving marine life in the sea.
This unique Marine conservation project involves going on 13 scuba dives a week. Here you will collect data and survey people.
You might also take part in weekly beach clean-ups to help preserve the fragile ocean reefs.
A two-week program will cost you $1,400.
Volunteer Abroad in Seychelles
Volunteering at Seychelles also involves marine conservation. However, this program will also help you get a PADI Advanced and PADI Coral Reef Research Diver qualification.
Here you will work alongside marine life researchers with whom you will go snorkeling or diving for research.
Your work will also involve training, conducting underwater surveys, and environmental education sessions.
The volunteer program at Seychelles starts for four weeks at $4,100.
Volunteer in the USA
If you don't wish to go far and want to stay in your homeland, there are plenty of volunteer programs in the USA as well.
They bring together people from all walks of life in various cities around America like New Orleans, San Diego, and Chicago.
There are various opportunities where you can help like combat pollution, build homes for people in need or help the homeless.
A two-week volunteer program in America will cost you about $1,033.
Volunteer in Croatia
This scenic Croatian country is a favorite with volunteers. The warm weather, lovely beaches, and multitude of volunteer opportunities are just some of the reasons why.
The Croatia volunteer program is located in the capital of Split. This city is vibrant all year round and served as a set to the popular series, Game of Thrones.
You can choose from many different volunteer projects like Marine Conservation, Youth Support, Animal Care, etc. If you are a creative person, they have programs for you too.
A two-week volunteer program will cost you $819.
Volunteer Abroad in Puerto Rico
This laid-back country in the Caribbean is bursting at the seams with colors and culture. Puerto Rico is a melting pot of influences from South Africa, North America, and the Caribbean.
While this is an interesting place to volunteer, Puerto Rico is also a great place to explore.
From the vibrant towns of San Juan to salt bioluminescent lakes – there are endless opportunities to travel.
Here you can work with youths, NGOs, environment development, and more.
A two-week volunteer program will set you back by $965.
Volunteer Abroad in Portugal
Portugal is one of the most vibrant countries in Europe. The cobbled streets, cute cafes, sunny weather, and scenic beaches pull tourists and volunteers alike.
Lisbon, the capital, is also one of the sunniest cities in Europe.
No wonder many people like to visit this place. There are a multitude of volunteer projects here from homeless and youth support to environmental scuba diving – the opportunities are limitless.
A two-week volunteer program will cost you $695.
Volunteer Abroad in Romania
If Europe draws you in and you want to volunteer there, then Romania is a great option.
The misty mountains, friendly community, and vast forests are all things that just add to the volunteer experience. The volunteer programs in Romania range from teaching English to sustainable agriculture and even animal care.
A two-week program in Romania will set you back by $570.
Volunteer Abroad in Jordan
If you are looking for a different kind of experience that will not be in Europe or America, then the Middle East might be your best bet.
Jordan is a wonderful, colorful country that has diverse landscapes and people too. In your free time, you can experience the Beduin way of living.
The volunteer programs are based in Petra and the beautiful city of Amman. Volunteer opportunities in Jordan include women's education, arts and teaching, youth support, and more.
A two-week course can cost you $985.
Volunteer Abroad in Spain
IF Europe is where your heart is, then consider volunteering in Spain. This sunny, cosmopolitan country can be a great place to start for new volunteers.
There are many community projects here that revolve around the arts and architecture of Barcelona, the capital of Spain.
Volunteer opportunities include youth support, special needs support, and marine conservation as well. As a volunteer in Barcelona, you will be knee-deep in this historic city while making a positive impact on the community.
A two-week volunteer program in Spain will set you back by $1030.
Volunteer Abroad in Nepal
Nepal is a stunning country full of culture, colorful and friendly people, plus the Himalayas! These gigantic mountain ranges have called too many people from near and afar.
One of the best parts of Nepal volunteer programs is that there are various volunteer centers in Kathmandu, Chitwan, Chitlang, and Pokhara.
The Nepal volunteer program is looking for various range of volunteer opportunities in childcare, medical, women's empowerment, and sustainable agriculture.
There are plenty of sightseeing opportunities in Nepal too.
A two-week volunteer program will cost you $380.
Volunteer Abroad in Kerala, India
Though we have already mentioned India before, Kerala deserves another mention.
India has always been a subject of interest for volunteers because of the vast opportunities that are there. In India, you will meet people who will welcome you with open arms wherever you go.
Kerala is called "God's Own Country", because of the natural abundance that is there.
The stunning backwaters in Kerala and houseboats are something you can experience during your time volunteering there.
The volunteer abroad program is based in Kochi which is a quaint old town in Kerala.
A two-week program in Kerala will cost you $565
Volunteer Abroad in Indonesia
For volunteers who are surfers or nature lovers and want to volunteer on a tropical island, then Indonesia is your best bet.
The Bali program is one of the best volunteer programs and it has between 40-80 volunteers each month.
The volunteer programs range from turtle conservation to children support.
A two-week program will cost you $490.
FAQ's
Can I volunteer abroad for free?
Yes, there are programs that let you volunteer abroad for free. Of course, the travel and accommodation costs are yours to bear in that case. Volunteering abroad for free can help to make a positive impact while you are traveling. It is a great way to get in touch with locals and build meaningful relationships.
How much does it cost to volunteer abroad?
Apart from the program fees themselves, there are several other costs that you have to take into account while volunteering abroad. These costs include flights, passports, and visas. According to Gooverseas, there are two ends of the spectrum, the lower end, and the higher end. Countries like Peru and India might cost between $700 to $900. Whereas, Nepal and South Africa might cost anywhere between $3000 to $5000.
Is volunteering abroad worth it?
Though there might be some misconceptions around volunteering abroad, mostly, it is still worth doing it. Of course, like any other industry, there are stories of corruption and exploitation, but that is there is any industry really. A good way to see if it will be a fulfilling experience is to ask yourself what is the motivation behind volunteering and how much effort are you willing to put in.
What is the best way to volunteer abroad?
The best way to volunteer abroad is to probably find reliable organizations that have programs across the world. Some programs are International Volunteer HQ, GVI, Cross-cultural Solutions.
Are overseas projects safe?
Volunteer organizations go to a lot of lengths to prioritize your safety and comfort. After all, this is what they are charging you for. However, if you are not sure of the volunteering programs and the countries, then only choose countries that seem safe to you. Some of these might be Iceland, Canada, Australia, and New Zealand.