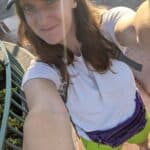 Kelsey is a freelance writer based in Southern Virginia. She enjoys traveling with her family to destinations from national parks to amusement parks and loves sharing tips and stories from along the way.
Planning a family vacation can be an exciting, overwhelming, and expensive endeavor. It's tough to plan a trip that entertains the whole family without spending tons of cash!
Fortunately, it's not necessary to break the bank to have an incredible trip. These ten budget family vacation spots offer fun and thrills without emptying your wallet.
Smoky Mountains, Tennessee
Camping is a tried-and-true budget vacation option, and it's a great way to experience the beauty of the Smokies on a budget. The national park has ten developed campgrounds, with fees ranging from $17 to $25 per night. Many of these campgrounds offer amenities such as showers, restrooms, and picnic tables, making them a great option for families.
If you're not the camping sort, don't worry; the Sevierville-Gatlinburg corridor offers a wide range of affordable lodging options, from cozy cabins to budget-friendly hotels. Use one of these locations as a home base and spend your days hiking and observing the views and wildlife.
Myrtle Beach, South Carolina
Myrtle Beach is an excellent budget-friendly destination for families looking for a beach vacation. The city is famous for its 60-mile stretch of beautiful beaches, which offer plenty of opportunities for swimming, fishing, and sunbathing.
The area's many restaurants and family-friendly attractions, such as go-karts, mini-golf, and water sports, will appeal to families with kids of all ages. Still, families can keep their vacation costs low by parking themselves on the sand for a week of building sandcastles and playing in the waves.
Orlando, Florida
It's easy to drop big bucks on an Orlando family vacation, but a trip to this Florida city doesn't have to mean shelling out hundreds of dollars a day for tickets to Disney World.
While known for its theme parks, Orlando offers many budget-friendly activities like exploring Lake Eola Park and enjoying free outdoor concerts. For a budget-friendly Disney experience, consider walking around the Disney Springs area, which is free to enter.
Gulf Shores, Alabama
If you're looking for a budget-friendly family vacation destination, Gulf Shores, Alabama, is worth considering. With miles of sugar-white sand beaches on the Gulf of Mexico, this destination is perfect for families who love the sun, surf, and sand.
Rent a bike for free through the park's bike-share program, or bring your own for a low-cost family activity. You can also enter the Gulf Shores Museum of Gulf State Park's Nature Center for free.
San Antonio, Texas
This summer, give your kids an educational trip by traveling to San Antonio, Texas. Many major historical sites, such as the Alamo, are free to enter.
Another must-see attraction is the San Antonio River Walk, a network of walkways along the banks of the San Antonio River, lined with shops, bars, and restaurants. You can take a boat tour or just stroll along the river and enjoy the sights.
Wisconsin Dells, Wisconsin
Wisconsin Dells is known as the "Waterpark Capital of the World," so it's understandable that you might find yourself forking over some cash to enjoy one or more of the city's famous waterparks. Save money by planning a mid-week stay or take advantage of a Passport to Savings, a pass that offers a discount when you plan to hit more attractions.
Of course, we're always fans of the great outdoors for a low-cost adventure, and the four state parks near Wisconsin Dells- Devil's Lake, Mirror Lake, Rocky Arbor, and Roche-A-Cri- are the perfect places to take your family.
Outer Banks, North Carolina
This string of North Carolina barrier islands is known for its long stretches of beaches, which are perfect for swimming, sunbathing, and building sandcastles. You can also try your hand at fishing, as the area is popular for both surf and pier fishing. Bring a picnic lunch to the beach and spend the whole day enjoying the surf and sand of these barrier islands.
Consider visiting in late May, early June, or September to save even more on Outer Banks travel. Accommodations will cost less, and you'll still be able to enjoy a stroll on the beach, castle-making, kite-flying, and exploring the sand dunes.
Yellowstone National Park
When it comes to making incredible memories on a budget, we can't say enough about Yellowstone National Park. This park offers many unforgettable activities, from hiking and camping to wildlife watching and geysers. Yellowstone is also one of the most affordable national parks in the country, with many free activities and low-cost accommodations.
If you're looking for an affordable way to experience Yellowstone, camping is the way to go. The park has 12 campgrounds, most of which are first-come, first-served. The nightly fee for camping ranges from $15 to $30, depending on the campground. It's a win-win; save cash and experience the park's beauty up close!
Branson, Missouri
If you're looking for a budget-friendly family vacation destination, Branson, Missouri, should be on your list. This city is known for its various attractions, making it an ideal spot for families with kids of all ages.
One of the main draws of Branson is its amusement parks. Silver Dollar City is a must-visit, offering thrilling roller coasters, live entertainment, and more. Plus, the park offers discounts for families, making it an affordable option. Other budget-friendly activities in Branson include visiting the World's Largest Toy Museum Complex or taking a train ride on the Branson Scenic Railway.
Washington, DC
Washington, DC, is an excellent budget-friendly destination for families, thanks to the enormous variety of free-to-the-public activities you'll find there. It's a great way to ensure your kids' brains stay active this summer, as many of the attractions are exciting and educational.
The National Mall is a must-visit attraction, where you can explore all the memorials, monuments, and museums for free. For more affordable accommodations, stay outside the city and utilize the Metro for travel.
The 16 Best National Parks to Visit in June For Summer Fun
Are you looking for the perfect summer adventure? Look no further than these top national parks to visit in June! From the stunning wildflower displays at Lassen Volcanic National Park to the world-class whitewater rafting at New River Gorge National Park, this article provides insider tips and recommendations for an unforgettable outdoor experience. Don't miss out on the chance to explore these breathtaking natural wonders during one of the best months of the year!
6 National Parks To Avoid This Summer (And The Alternatives)
Are you planning a summer trip to a national park but want to avoid the crowds? Look no further than this article, which provides insider tips on which popular national parks to avoid and offers recommendations for six alternative destinations that offer unique experiences and stunning natural beauty. From exploring rugged peaks and pristine lakes at North Cascades National Park to discovering the geological history of Capitol Reef National Park, this article has everything you need to plan an unforgettable outdoor adventure this summer.
Best 16 Utah Vacation Spots
Are you looking for an unforgettable vacation spot with breathtaking natural beauty? Look no further than Utah! With stunning national parks like Zion and Bryce Canyon, as well as unique attractions like the Homestead Crater and Dead Horse Point, Utah has something for everyone. This article provides insider tips and recommendations for the best places to visit in Utah, from hiking to skiing to soaking in natural hot springs. Don't miss out on the chance to explore this incredible outdoor playground!
5 Waterfalls in Zion National Park For A Fabulous Day Out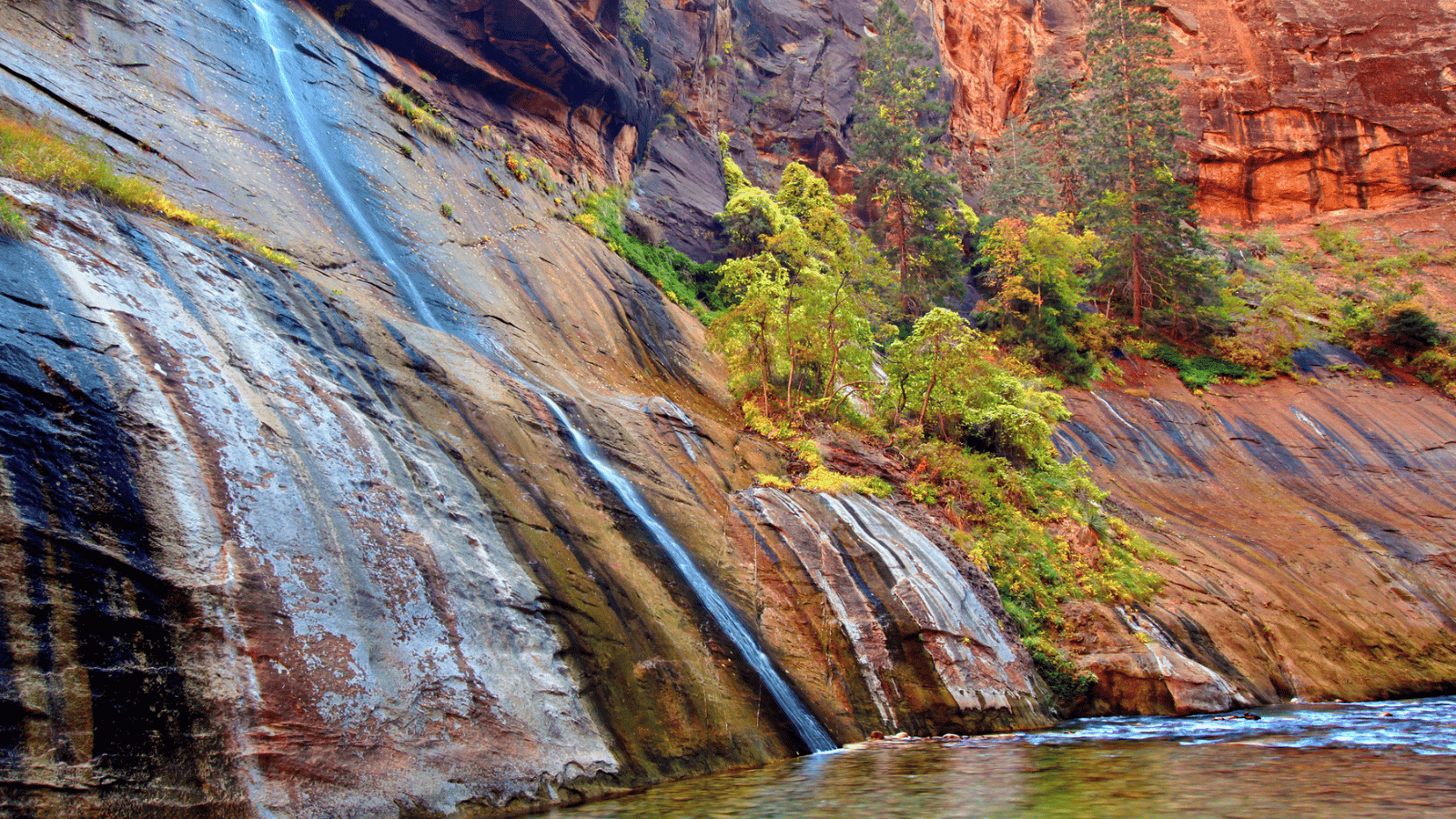 Are you a nature enthusiast looking for an outdoor adventure that will take your breath away? Look no further than Zion National Park in southwestern Utah! This article explores the park's stunning waterfalls, including the moderate hike to Archangel Falls and the more challenging Upper Emerald Pools. But that's not all – the article also highlights other natural attractions in the park, such as The Great White Throne and the Court of the Patriarchs. Don't miss out on the chance to explore this gorgeous landscape and experience the beauty of Utah's unique natural wonders!