Daniel is a copywriter who has well and truly been bitten alive by the 'travel bug'. After ticking off several North American National Parks and exploring Europe by train, his sights are now set on South East Asia. Usually with at least one camera locked and loaded, you'll find Daniel wherever there are mountains, lakes or beaches.
Fed up with boring old ocean-view hotel rooms? Well, how about staying under the sea? Around the world, underwater hotels are becoming more popular and sought after. Just imagine opening your curtains every morning and coming face-to-face with turtles, dolphins, and other mesmerizing sea life!
So, let's dive in and explore the 10 best underwater hotels you can book today.
Conrad Rangali Island, Maldives
Home to arguably the most quintessential underwater hotel suite in the world, Conrad Maldives Rangali offers guests a truly remarkable experience. The hotel is famous for the 'Muraka,' a stunning underwater villa located 16 ft below sea level in the Indian Ocean. The two-story structure consists of an en-suite master bedroom, en-suite twin bedroom, sun deck, and infinity pool on its upper floor and a double bedroom and en-suite bathroom in the underwater section.
When staying at the Muraka, guests have access to a private, on-call speedboat, complimentary jet skis, a private butler, on-call massages, a personal trainer, and spa treatments. Pretty great, huh? It will set you back a few dollars, however, with rates starting from $9,999.
Atlantis The Palm, Dubai, United Arab Emirates
Hidden on the palm-shaped island of the Emirates, Atlantis The Palm stands as Dubai's grandest resort. Its signature underwater suites offer peace and tranquility with breathtaking views of the Ambassador Lagoon's marine wonders. Enjoy a private elevator, 24-hour butler service, and a lavish lounge overlooking the captivating aquatic spectacle. Embrace every moment in this marine wonderland with that special someone.
Jules' Undersea Lodge, Florida, U.S.
Have you ever dreamt of eating take-out pizza underwater? Well, dream big, as you can do exactly that at Jules' Undersea Lodge in Florida. You will need to grab some diving gear to visit this place, but the effort is worth it. The lodge offers all the comforts of home, boasting a full kitchen, hot showers, entertainment options, and, yes, a pizza delivery. A celebrity hot spot, Canadian Prime Minister Justin Trudeau, actor Tim Allen, and Aerosmith's Steve Tyler have all stayed at Jules' Undersea Lodge.
Resorts World Sentosa, Sentosa
Located on the southern coast of Singapore, Resorts World Sentosa offers its guests tonnes of incredible experiences and activities. Not far from Universal Studios Singapore, close to several Michelin-starred restaurants, and the world's second-largest oceanarium. Nestled in this aquarium, and hidden from the public, are 11 magnificent Ocean Suites. Each suite has two luxury floors, providing you with beautiful views of Sentosa, both from land and sea. Expect to see some 40,000 beautiful marine fish from the comfort of your own bedroom.
Anantara Kihavah Villas, Maldives
Descend below the ocean at the Anantara Kihavah Villas in the Maldives for a dining experience you will never forget. This luxury 5-star resort doesn't offer underwater rooms, but it is home to a signature restaurant that leaves its diners awe-struck. 'Sea' is an underwater restaurant where you can indulge in world-leading dishes whilst being surrounded by sharks, turtles, and tropical fish.
Intercontinental Shanghai Wonderland, China
Opened in 2018, the Intercontinental Shanghai Wonderland finds its home in an abandoned quarry in Songjiang, China. Standing tall at 18 stories, the hotel boasts two floors above ground and a remarkable 16 floors below, including two underwater floors submerged in an artificial lake. These submerged floors offer suites within a saltwater aquarium and even a swimming pool. Distancing itself from other Chinese hotels, the Intercontinental Shanghai Wonderland has found the perfect blend between architectural ingenuity and a newly formed natural landscape.
Reefsuites, Whitsunday Islands, Australia
Standing as Australia's first hotel offering underwater accommodation, Reefsuites gives its guests a front-row seat to the natural wonder of the Great Barrier Reef. The fun begins before you even arrive, with guests taking a scenic cruise through the Whitsunday Islands. After disembarking, expect a delicious lunch before diving into the ocean to snorkel or swim. If being in the water isn't your thing, jump aboard a helicopter for a flight to see the island from above.
Niyama Private Islands, Maldives
With twin islands Play and Chill, Niyama Private Islands in the Maldives offers the luxury of choice. While it doesn't have underwater rooms, the sublime property is famous for being the location of the world's first underwater club – called Subsix. Reached by speedboat and descending a dramatic three-tier staircase, expect the party of a lifetime!
Manta Resort Zanzibar, Tanzania
Perched along an idyllic island beach, Zanzibar's Manta Resort offers privacy, romance, and adventure on East Africa's finest island sanctuary. While featuring stunning seafront villas and garden rooms, it is renowned for its extraordinary underwater room—a private floating island with a bedroom 13 feet below the surface. Expertly crafted, the floating accommodation has three levels: one to sunbathe and stargaze, one to lounge and dine, and one to sleep.
Utter Inn, Vasteras, Sweden
Offering a little less luxury but an abundance of adventure, Utter Inn is a floating cabin on Lake Mälaren. Guests are treated to the pleasure of swimming, sunbathing, and relishing in breathtaking sunsets before drifting off to sleep.
Utter Inn can accommodate two guests, making it a perfect gift, be it for a wedding celebration or a cherished birthday present.
9 Day Trips From Virginia Beach Full of Rich History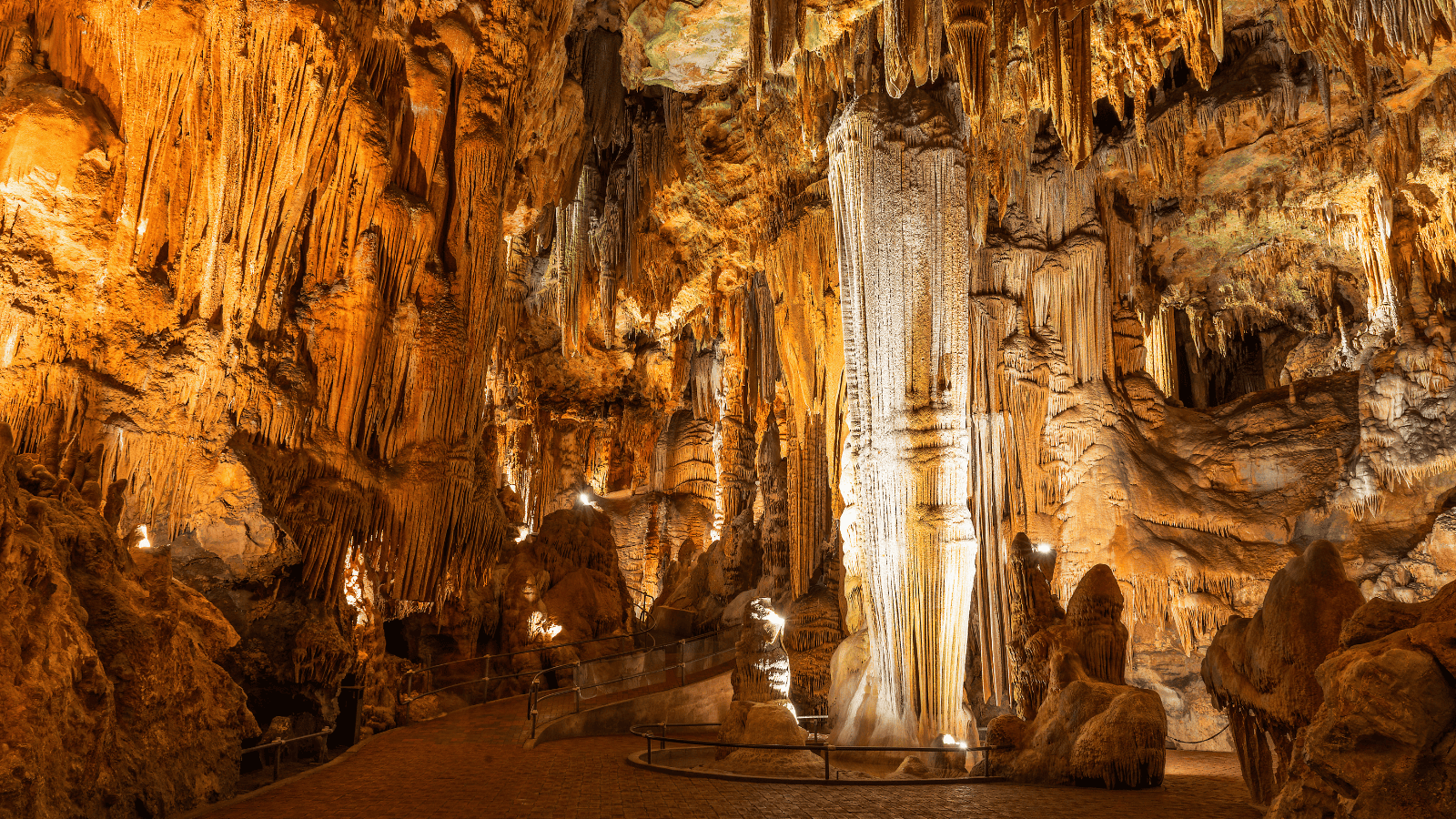 Discover the top day trips from Virginia Beach that offer a perfect escape from the hustle and bustle of the city. From exploring the historical sites of Colonial Williamsburg to witnessing the wild ponies on Chincoteague and Assateague Islands, this article has something for everyone. So, plan your mini-vacation now and explore the best of Virginia's gems!
16 Aesthetic Beach View Day Trips From Santa Barbara
If you're planning a trip to Santa Barbara, don't miss out on exploring the nearby destinations that offer something for everyone. From hiking in the Los Padres National Forest to relaxing on the beaches of Avila Beach, you'll enjoy this list of the best day trips from Santa Barbara. Whether you're a wine enthusiast or a film buff, there's something for everyone on this list of exciting day trips.
10 Day Trips From Gainesville
If you're planning a trip to Gainesville, Florida, don't miss out on exploring the nearby destinations that offer something for everyone. From the historic city of St. Augustine to the beautiful beaches of Daytona and Cedar Key, we've compiled a list of the best day trips from Gainesville. Whether you're an outdoor enthusiast or a history buff, there's something for everyone on this list of exciting day trips. So, plan your mini-vacation now and explore the best of Florida's gems!
Best 16 Day Trip Spots From Myrtle Beach
If you're planning a trip to Myrtle Beach, South Carolina, don't miss out on exploring the nearby destinations that offer something for everyone. From the charming fishing town of Murrells Inlet to the historic city of Charleston, this article has compiled a list of the best day trips from Myrtle Beach. Whether you're a beach lover or a history buff, there's something for everyone on this list of exciting day trips. So, plan your mini-vacation now and explore the best of South Carolina's gems!