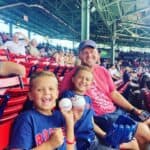 Jake Cain is an entrepreneur and writer from Cincinnati, Ohio. He spends his free time driving around the country in his late 90's conversion van, affectionately known as the "Monster Van" with his wife and 3 boys.
Located in New York and positioned between the Erie Canal and Lake Ontario, Rochester is an eclectic city with unique charms you won't find anywhere else in the country.
As a part of Western New York, there are plenty of destinations close by that are worth a day's visit. Whether you want to view the big city or natural wonders, it's all easily accessible.
It can be difficult trying to decide where to travel outside your comfort zone, so we've put together a list of the ten best day trips from Rochester, NY. Let's get started!
Niagara Falls
You might find it challenging to find someone who hasn't heard of Niagara Falls. It's only a 90-minute drive from Rochester. Start your day early, so you have plenty of time to explore.
So what is Niagara Falls? It's a natural wonder that was formed over 12,000 years ago. These three waterfalls span the border between New York and Canada.
Horseshoe Falls, also referred to Canadian Falls, is the largest and straddles the international border.
American Falls is entirely American soil and is smaller than Horseshoe. Bridal Veil Falls, the third, is also U.S. land. Goat Island and Luna Island separate Bridal Veil from the other falls.
There are multiple ways to view the falls. You can board the Maid of the Mist and see the falls from below. Don't forget to wear your provided poncho or you'll be soaked.
Or you can climb wooden stairs up to the Hurricane Deck located on Cave of the Winds. Experience a tropical storm environment from the safety of being beneath Bridal Veil Falls.
For the physically active, strike out on the walking path that winds through Niagara Falls State Park. There are over 400 acres of natural terrain to explore.
Niagara Gorge
Since you're already at Niagara Falls, why not continue your hiking by exploring the Niagara Gorge Trail System?
This gorge is 7.1 miles and was formed by thousands of years of water. There are multiple paths for different experience levels.
Robert Moses Recreation Trail is considered an easy path. It's 3.5 miles one day. This paved trail is excellent for walking, jogging, biking, skating, or even skiing under appropriate conditions.
Niagara Gorge Rim Trail is also easy enough for everyone to attempt. This 6.2-mile one-way trail lets you view many gorge vistas, including Whirlpool and Devil's Hole rapids.
Great Gorge Railway Trail is an easy trail that gradually gets tougher. It's only 1.1 miles and gives you access to overlooks where you can view gorge vistas, rapids, and Whirlpool bridges.
If you want to get an up-close look at the Whirlpool rapids, take the Whirlpool Rapids Trail, which is difficult due to stairs, boulder hopping, and narrow paths. It's 1.3 miles one way.
For advanced hikers, you may enjoy American Falls Gorge Trail, which does have some narrow sections. This path is considerably short, only one mile. It leads to the former power station.
Another path for experienced hikers is Devil's Hole Trail. This 2.5-mile round trip path has stairs, rock falls, and a path around the rim of the gorge. View Giant Rock and Devil's Hole Rapids.
Artpark Gorge Trail is a 1.3 mile easy to moderate trail that lets you see the Niagara Escarpment (the cliff that makes up the falls). You can also view the Lewiston-Queenston Bridge.
And the last trail is River's Edge Trail. It's short, at only 1.2 miles, and easy to travel. This path is at the water level so you can view the river as well as Queenston Shale.
Niagara Wine Trail the USA
Just a short distance from Niagara Falls is an up and coming region called the Niagara Wine Trail. This trail will take you through Niagara, Orleans, and Monroe counties.
There are dozens of different wineries for you to browse, and they all have open tours and tastings. Whether you're looking for wine, mead, cider, or craft beers, there's a winery for you.
Many of these participate in festivals and tours, so be sure to check the website for upcoming events before planning your next trip. The annual wine festival is in July, so book now.
Located close to the Niagara Escarpment, Lake Ontario Winery and Vineyards offers 90-acres of scenic views. Sample the wines or hard cider, grab a meal at the bistro, or take a cheese-making class.
If you love chocolate, stop by A Gust of Sun Winery and Vineyard in Ransomville for a delectable wine and chocolate tasting. Sample three local chocolates made to pair with wine.
Prefer cider instead of wine? Black Bird Cider Works is the first craft hard cider producer in Niagara County. View Lake Ontario while sampling hard ciders.
Niagara-on-the-Lake
Known as the prettiest town in Ontario, there's a lot to love about Niagara-on-the-Lake. It is considered the culinary capital of Canada due to an abundance of great restaurants.
Book a space with Niagara Culinary Tours so that you can experience food, history, and culture throughout the Niagara area. This walking tour takes you to multiple establishments.
Try some homemade ice cream on a real dairy farm at Avondale Dairy Bar. Other than over 100 flavors of ice cream, you can also get cakes and pies. Yummy! Open seasonally.
If you enjoy history, take a trip to Fort George. Nestled along the Niagara River, learn of the history between America and Canada. The costumed staff brings the facility to life.
Take a tour of the Fort, hit up the two gift shops, view a musket demonstration, snack on foods, and see the 41st Regiment of Foot Fife and Drum Corps during the summer.
Want to catch a live play? Visit the Shaw Festival at Niagara-on-the-Lake from April to December. There are three stages with thirteen plays. Not to mention other events and activities.
Darien Lake
If you want to get your adrenaline pumping, load up the family and take a trip to Darien Lake, site of New York State's largest theme and water park, Six Flags.
There are seven roller coasters to try out, although check height requirements as some children might not be allowed. There's a Ferris Wheel that's safe for all ages, as well as fun bumper cars.
In the summer, you can catch live concerts at the Performing Arts Centre. You can also fight the heat of the days in the attached waterpark, which has lazy rivers, slides, and a tidal wave pool.
Check out the various shops for your chance to score souvenirs, including items featuring the legendary Looney Tunes characters, who are the mascots for Six Flags.
Take a break from the rides while snacking on traditional carnival foods like hot dogs and funnel cakes while taking in a magic show or a real live hypnotist. It's all in good-natured fun.
Watkins Glen State Park
If you want to take in some beautiful scenery, you absolutely cannot skip out on visiting Watkins Glen State Park. It's not well known, but once you've seen it, you'll be telling everyone to go.
Just two miles after starting your hike, the path drops 400 feet. You get to walk past 200-foot cliffs and take in 19 different waterfalls. It's like being transported to a different world.
If you follow the path, it takes you underneath waterfalls, including Cavern Cascade. Or you can follow rim trails that let you look down into the gorge.
And when you're tired of hiking, spend time relaxing in the Olympic-size pool, or cast a line at Seneca Lake or Catherine Creek, an excellent rainbow trout spot.
Whether you want to take a guided tour that lets you explore some of the areas or you want to set out on your own, there's plenty to explore and see while you're here.
Some paths allow you to have your pets, but you won't be able to bring them if you're going down into the gorge path. It would pose a safety hazard. Always be safe when hiking.
Don't forget to pack snacks so you can have a picnic in the park. Please remember to clean up after yourself. Leave as little carbon footprint as you can so we can preserve these parks.
Buffalo
The second-largest city in New York, Buffalo, is a metropolitan area with lots to do. Put on your walking shoes and hit the road. Time's a-wastin'.
Start your tour off by checking out Erie Basin Harbor. This waterfront property includes a lovely park, a marina, gardens, a waterfront observation tower, restaurants, and a walking path.
Next, head over to Delaware Park and visit the Buffalo Zoo. The third oldest zoo in the country, you can see exhibits like Rainforest Falls, Otter Creek, and Sea Lion Cove. Plus, polar bears!
If you like to window shop, there's no better place than Elmwood Village. With over 300 shops, coffee houses, cafes, and museums, you can waste away a whole day just looking around.
Get your geek on with a fun stop at the Buffalo Museum of Science. Located in a historic building downtown, learn about astronomy, geology, biology, and space.
If you want to learn about Buffalo's history, jump aboard the Buffalo River History Tour boat for a 90-minute ride along the Buffalo River.
The Silo City Tour teaches you about Buffalo's history as the biggest grain port in the world. View the largest collection of standing grain elevators.
The Buffalo River City Tour teaches you about the Erie Canal and lets you view the buildings throughout the city.
Erie Canal Trail
I love trips that let me spend time outdoors. Exploring is such a fun activity. For a great outdoor spot, you can check out, visit the Erie Canal Trail.
This path is a cyclist's dream. It stretches between Albany and Buffalo. In total, there are 400 miles of trails. This path passes through multiple towns so you can see a lot of places.
It can easily be broken down into regions:
Buffalo to Rochester
Rochester to Syracuse
Syracuse to Little Falls
Little Falls to Albany
Plan your own trip or join in on the annual Cycle the Erie Canal Annual Bike Tour, which takes eight days to complete.
Take a trip to Lockport and visit the Erie Canal Discover Center. Learn about the locks and canal so you have a better understanding of the sites you can view along the Erie Canal Trail.
You can also visit the New York State Erie Canal Museum to learn more about the Erie Canal. The museum is housed in the 1850 National Register Weighlock Building, a one of a kind piece.
Lockport
If you love the paranormal, Lockport should be high up on your list of places to visit. With a rich history dating back to the 1770s, there are plenty of supernatural occurrences in the city.
We've already recommended that you check out the Erie Canal Museum, which is rumored to be haunted by multiple ghosts. Why not book a haunted history tour to learn more about it?
Lockport Cave and Underground Boat Ride is a must-see. This tour lasts 70 minutes and is primarily a walking tour. You will have to climb stairs. Explore Erie Canal Locks 34 and 35.
Participate in the Haunted Cave Lantern Tour, which allows you to walk the Erie Canal and explore the cave by lantern. The underground boat ride is included and totally spooky!
Or, have your very own Ghost Hunt. Spend four hours exploring the caves in an attempt to communicate with the other side. A guide will stay with you the entire time.
View the Flight of Five, a set of five locks aging back to 1862, that are still being used to control the flow of water. What's so impressive? How about that they're made of wood and are manual?
Try out the Erie Canal Cruise, a historical tour of five of the original locks from the 1800s. Hold on tight as three million gallons of water raises the boat 50 feet so you can pass under the bridges.
View the Upside Down Bridge, The Big Bridge (the U.S.'s widest bridge at 399 feet), and sail under multiple lift bridges. The Captain gives you fun information about each site you see.
Finger Lakes
Last on our list is an area called Finger Lakes. Whether you want to tour a winery, learn some history, or do some shopping, Finger Lakes has it all.
Finger Lakes got its name by eleven finger-shaped lakes, providing plenty of beautiful scenery and great outdoor activities.
Make a stop at Bristol Mountain Aerial Adventure Park, where you can pick from seven different courses to match your skill level. You might do zip lines, tight ropes, rope ladders, or bridges.
There are seven ziplines, for more than 5,000 feet of cable to explore, four knee-knocking bridges, two hikes, two off-road rides, and a "leap of faith." The tour takes three hours and has two guides.
Explore the various wineries throughout the area or book a wine tour that will give you a guided tour of different venues. Most cities throughout Finger Lakes offers these services.
Learn about the important Native American cultures or the struggle during the Women's Rights Movement. There are multiple historical locations to visit to learn more about these.
Take the Farm Adventure Trail to visit local farms where you can pick your own ingredients to take home. Learn about farm life and even dine at a farm to table restaurants.
9 Day Trips From Virginia Beach Full of Rich History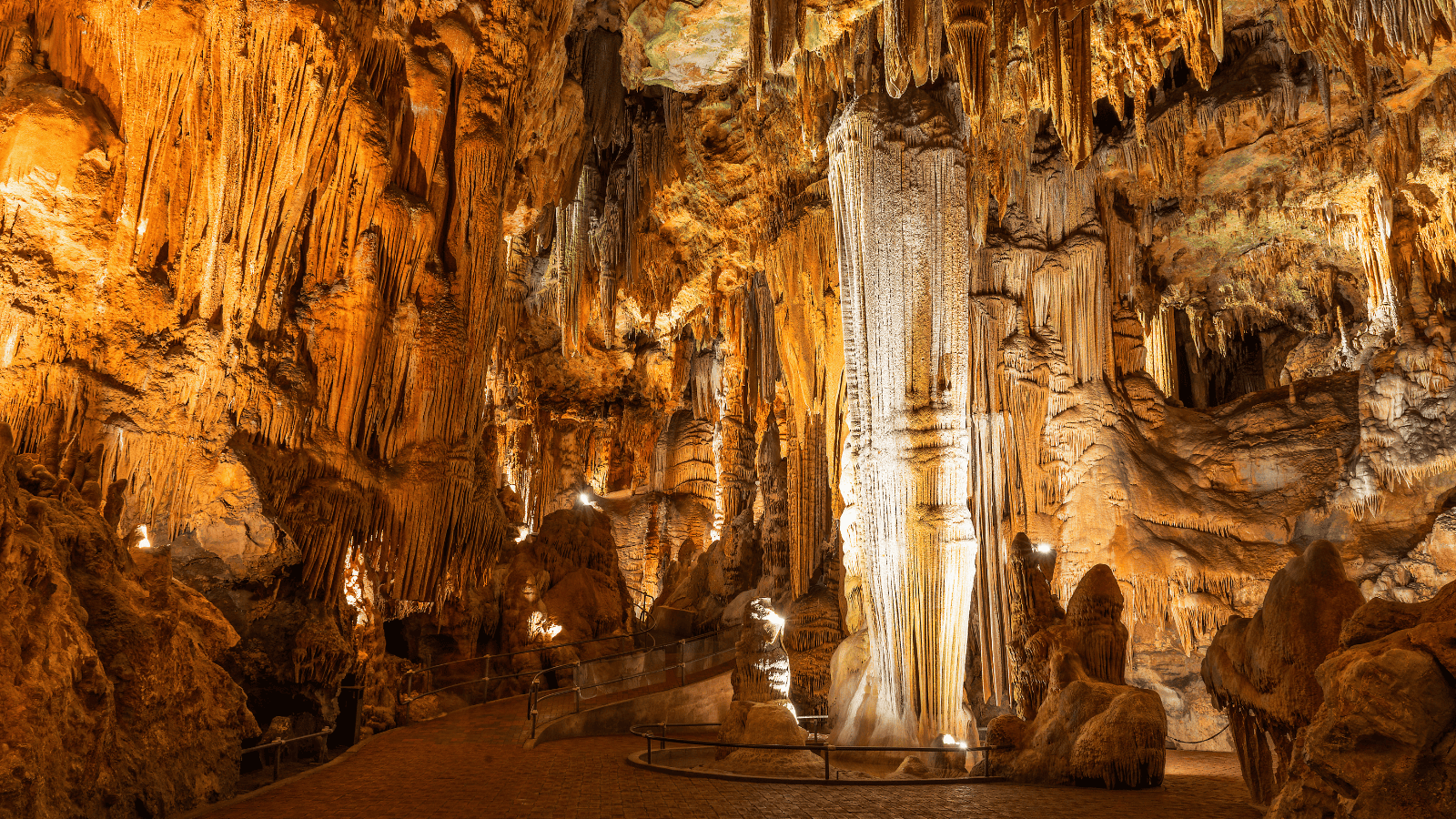 Discover the top day trips from Virginia Beach that offer a perfect escape from the hustle and bustle of the city. From exploring the historical sites of Colonial Williamsburg to witnessing the wild ponies on Chincoteague and Assateague Islands, this article has something for everyone. So, plan your mini-vacation now and explore the best of Virginia's gems!
16 Aesthetic Beach View Day Trips From Santa Barbara
If you're planning a trip to Santa Barbara, don't miss out on exploring the nearby destinations that offer something for everyone. From hiking in the Los Padres National Forest to relaxing on the beaches of Avila Beach, you'll enjoy this list of the best day trips from Santa Barbara. Whether you're a wine enthusiast or a film buff, there's something for everyone on this list of exciting day trips.
10 Day Trips From Gainesville
If you're planning a trip to Gainesville, Florida, don't miss out on exploring the nearby destinations that offer something for everyone. From the historic city of St. Augustine to the beautiful beaches of Daytona and Cedar Key, we've compiled a list of the best day trips from Gainesville. Whether you're an outdoor enthusiast or a history buff, there's something for everyone on this list of exciting day trips. So, plan your mini-vacation now and explore the best of Florida's gems!
Best 16 Day Trip Spots From Myrtle Beach
If you're planning a trip to Myrtle Beach, South Carolina, don't miss out on exploring the nearby destinations that offer something for everyone. From the charming fishing town of Murrells Inlet to the historic city of Charleston, this article has compiled a list of the best day trips from Myrtle Beach. Whether you're a beach lover or a history buff, there's something for everyone on this list of exciting day trips. So, plan your mini-vacation now and explore the best of South Carolina's gems!