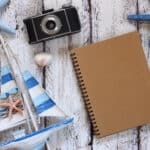 Elizabeth is an experienced traveler and writer with bylines in several popular travel publications. She currently co-owns a small digital travel publication and spends her free time writing, taking photos, and traveling.
Electric bikes are growing in popularity, and for travelers, they offer a smart and eco-friendly way to explore new cities and landscapes.
Whether you're venturing through the winding streets of Rome or cruising along the sweeping coastlines of Thailand, renting an electric bike can be an exciting adventure. But before you hit the road, there are a few tips you should keep in mind to ensure a smooth and enjoyable ride.
Do Your Research
Start by researching rental companies in your area and checking for reviews, then consider the type of bike you'll need based on the terrain you plan to explore. Electric bikes come in a variety of styles, and each bike type is suited to different terrains, so make sure you choose the right bike for your adventure.
Test Ride Before Renting
Before committing to renting an electric bike, make sure to take it for a test ride. Pay attention to the comfort, handling, and how the electric motor feels. Electric bikes are different from traditional bikes, so take the time to understand how they work before heading out.
Know the Terrain
Electric bikes are excellent for tackling hills, but not all bikes have the same power. Choose a bike that's suited to the terrain you'll be exploring.
Check the Battery Life
There's nothing worse than getting stranded due to a dead battery. Make sure to understand the battery life of the bike you're renting and plan accordingly. Check the estimated distance the bike can travel on a single charge and factor in any inclines or hills you'll be riding.
Plan Your Route
Before heading out, plan your route. This will help you navigate, ensure you have enough battery life, and give you a better idea of how much time you'll need. Consider downloading a map of the area or using GPS on your phone to help with navigation.
Be Aware of Rental Terms and Fees
Read and understand the small print on the rental terms before renting an electric bike. You don't want any surprises when it comes time to pay. For example, some companies may charge extra for longer rides or damage that occurs during your rental.
Bring the Essentials
Don't forget to bring the essentials, such as a helmet, water, and sunscreen. You'll also want to bring a few tools if you need to adjust the bike during your ride.
Ride Responsibly
Like any bike, electric bikes should be ridden responsibly. Obey traffic laws and be aware of your surroundings.
Ask Questions
If you're unsure about something when speaking with the rental company, don't be afraid to ask. They're there to help you have a great ride, and it's better to be safe than sorry.
Take Breaks
Even with the assistance of an electric bike, riding can be physically demanding. Take breaks to rest and refuel. Use that time to soak in your surroundings.
Have Fun
Lastly, remember to have fun! Electric bikes provide a unique and exciting way to explore. Enjoy the ride and make some memories.
8 Most Unique Places To Kayak In The US- Stunning Beauty
Looking for a unique and thrilling way to explore the natural beauty of the United States? Look no further! From the bioluminescent bays of Puerto Rico to the rugged beauty of the Apostle Islands in Wisconsin, there's something for every adventure seeker.
The 10 Most Beautiful Hikes In The US- Discovering America
This article highlights the most beautiful hikes in the US from California to Maine. Whether you're a seasoned hiker or just starting out, there's a trail on this list that will leave you awe-inspired. So, put on your hiking boots and get ready to explore the diverse and awe-inspiring landscapes of America's most beautiful hiking destinations.
10 National Parks To Skip If You Have Young Children
This article is a must-read if you're planning a national park trip with young children! Don't get stuck in rugged terrain, limited water access, or super-long hiking distances with your kiddos! Learn about the challenges and potential dangers of visiting these parks with young children and plan your trip accordingly for a safe and enjoyable experience.