Stephanie is a cherished member of the Sampling America writing team, dedicated to crafting captivating narratives that transport readers to thrilling adventures across the country and beyond.
Lubbock, Texas, is famed as the birthplace of Rock n' Roll legend Buddy Holly. When visiting the city, guests can expect to visit the Buddy Holly Center to learn more about his life and his legacy in modern music.
However, the city has plenty more to offer than just music; the area is ripe with excellent outdoor activities, hiking trails, and lakes. Read on to discover the best lakes in Lubbock, Texas, for your next adventure in the Lone Star State.
Buffalo Springs Lake
Just 15 minutes away from Lubbock, Buffalo Springs Lake is the obvious destination for anyone looking to experience some outdoor fun near this tiny Texas town.
Guests can expect to enjoy plenty of picnic tables with shade, campsites with RV hookups, and tons of water sports. The lake is well-known for boating, water skiing, and fishing. With two sandy beaches, the lake is the ultimate destination just outside of town for summertime fun.
Dunbar Historical Lake
Only a five-minute drive from Texas Tech and downtown Lubbock sits the majestic body of water known as Dunbar Historical Lake. It's super popular with college students, given its proximity to this huge university.
Surrounding the lake are a number of leisurely walking paths and hiking trails. Whether it's fishing, swimming, or getting out into nature, there is something for everyone at this stunning destination.
White River Reservoir
Rocky plateaus and dry pine trees surround this picturesque destination. The shoreline has plenty of access to the lake for anglers to set up their fishing poles for a relaxing day of catching bass.
The lake has no motor limit, so visitors are encouraged to bring jet skis, motorboats, and even kayaks and canoes for a more leisurely trip around the water.
Lake Alan Henry
Lake Alan Henry is known as one of the best bass fishing lakes in all of Texas. Anglers come from all over the state to catch record-breaking fish.
With campsites, cottages, and vacation homes, this lake is the perfect destination to stay for a few days. With more than 2,800 acres, the lake has plenty of room for activities and relaxation.
Lake Colorado City
Almost two hours outside of Lubbock, this small reservoir is undoubtedly worth visiting. With plenty of campsites, fishing, and boat ramps, the facilities and activities at this lake are endless.
Along with fun water activities and sports, the lake also offers ranger-led programs run by the Lake Colorado City State Park. Kids are welcome to become Junior Rangers and learn more about the natural environment around them.
Lake Theo
Although this reservoir is small compared to some of the other lakes on this list, it's still an excellent location for fishing, swimming, kayaking, and canoeing.
The park is well-developed, with modern facilities, RV hookups, and hiking trails. For any expert bird watchers, the lake has over 175 species of unique birds.
The 16 Best National Parks to Visit in June For Summer Fun
Are you looking for the perfect summer adventure? Look no further than these top national parks to visit in June! From the stunning wildflower displays at Lassen Volcanic National Park to the world-class whitewater rafting at New River Gorge National Park, this article provides insider tips and recommendations for an unforgettable outdoor experience. Don't miss out on the chance to explore these breathtaking natural wonders during one of the best months of the year!
6 National Parks To Avoid This Summer (And The Alternatives)
Are you planning a summer trip to a national park but want to avoid the crowds? Look no further than this article, which provides insider tips on which popular national parks to avoid and offers recommendations for six alternative destinations that offer unique experiences and stunning natural beauty. From exploring rugged peaks and pristine lakes at North Cascades National Park to discovering the geological history of Capitol Reef National Park, this article has everything you need to plan an unforgettable outdoor adventure this summer.
Best 16 Utah Vacation Spots
Are you looking for an unforgettable vacation spot with breathtaking natural beauty? Look no further than Utah! With stunning national parks like Zion and Bryce Canyon, as well as unique attractions like the Homestead Crater and Dead Horse Point, Utah has something for everyone. This article provides insider tips and recommendations for the best places to visit in Utah, from hiking to skiing to soaking in natural hot springs. Don't miss out on the chance to explore this incredible outdoor playground!
5 Waterfalls in Zion National Park For A Fabulous Day Out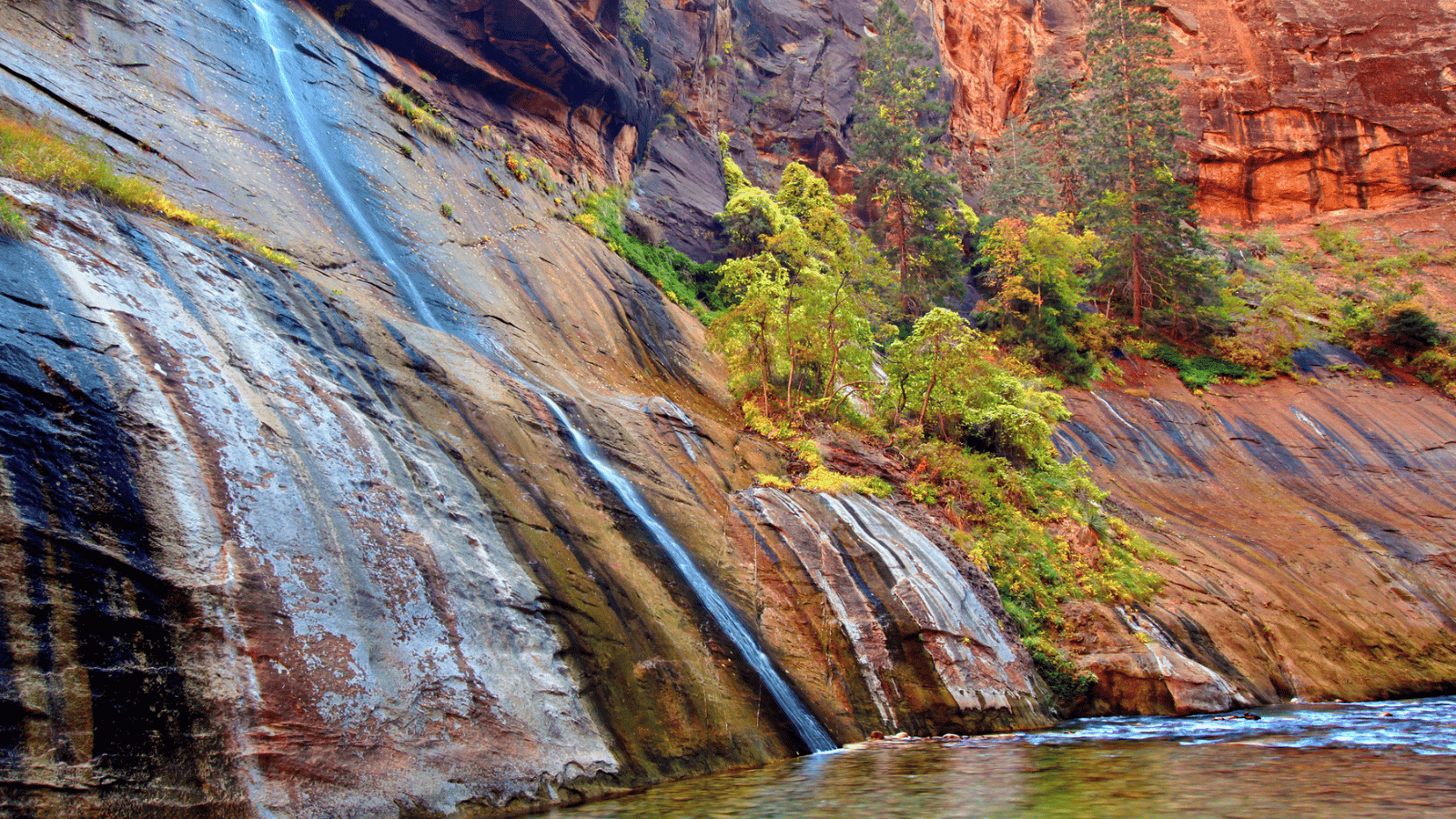 Are you a nature enthusiast looking for an outdoor adventure that will take your breath away? Look no further than Zion National Park in southwestern Utah! This article explores the park's stunning waterfalls, including the moderate hike to Archangel Falls and the more challenging Upper Emerald Pools. But that's not all – the article also highlights other natural attractions in the park, such as The Great White Throne and the Court of the Patriarchs. Don't miss out on the chance to explore this gorgeous landscape and experience the beauty of Utah's unique natural wonders!