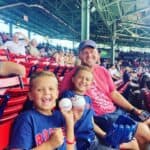 Jake Cain is an entrepreneur and writer from Cincinnati, Ohio. He spends his free time driving around the country in his late 90's conversion van, affectionately known as the "Monster Van" with his wife and 3 boys.
Texas is the second-largest state in the U.S and is filled with countless possibilities and adventures. It offers a wealth of things to do thanks to its geographically and culturally diverse makeup.Coastal beaches, mountains, desert vacations are all a possibility in the state of Texas.
For some ideas on Texas vacation spots, let us explore what can be done in the state in the next few paragraphs.
Austin, Texas
This capital city of Texas has lots to offer to its visitors and is one of the best vacation spots in the state.
Also referred to as the "Live Music Capital of the World," a number of live music bands make Austin their stop.
If you love grooving to live music, do attend the popular music festival Austin City Limits.
Apart from music, you can swim at Deep Eddy Pool, Barton Springs Pool, or find a personal oasis along the Greenbelt.
To entertain your kids, visit Zilker Park, where a train runs through the park. There are great shopping avenues at South Congress Avenue after which you can go bar hopping on the 6th street.
South Padre Island, Texas
A great family-friendly destination for a holiday, South Padre Island is perfect for Texans looking forward to some beach time.
The island has tons of hotels and condos for families of all sizes to stay in, plus most of them are just walking distance from the beach.
There is a range of activities to do near the ocean – jet skiing, fishing, sunbathing and surfing.
South Padre Island is also a paradise for bird-watchers, as it is teeming with birds and dolphins too.
Children can have fun at the Schlitterbahn waterpark which has huge water slides, an amusement park with slides, rides and on-site lodging.
Dallas, Texas
The huge city of Dallas makes for an excellent vacation spot as it has something to offer to everyone. From theme parks to shopping destinations to every type of restaurant you could possibly dream of- this city has it all.
Families can enjoy at the Perot Museum of Nature and Science or can spend some time exploring the Texas Discovery Gardens.
Art lovers will appreciate the Nasher Sculpture Center and the Dallas Museum of Art.
To add some thrill to your holiday, visit the ever-popular Six Flags Over Texas which is a fun trip with roller coasters, fair treats, and arcade games.
Visit Galleria Dallas for its 200 famous brands such as Tiffany & Co, Versace, Gucci, and Louis Vuitton.
San Antonio, Texas
San Antonio Riverwalk is the most popular tourist spot in the city, which winds its way through San Antonio and culminates in Museum Reach where you can access the Museum of Art and the Pearl Brewery complex.
The Alamo is a must-see place to explore the history of Texas. In addition to that, you can visit the DoSeum which is an interactive kid's museum.
To experience this city in its full glory, visit San Antonio in the third week of April for Fiesta San Antonio. This colorful event celebrates spring and also the culture of the city. It's a huge 11-day fest which includes carnivals, parades, parties, and concerts.
Fort Worth, Texas
A weekend in Fort Worth makes for a pleasurable and family-fun vacation for everyone.
Located close to Dallas, Fort Worth is a town of its own. Start by spending time at the Fort Worth Botanic Garden, which is Texas's oldest botanical garden.
You can then take a taste of the old Texas at Fort Worth Stockyards where two daily cattle walks are led by real cowboys. This can be a real educational and fun experience for kids as well.
There are of course shops, rodeos, and restaurants to entertain the adults too.
Make a stop at the Fort Worth Zoo, which hosts close to 7000 animals and is the best zoo in the state. Have some family fun at the Museum of Science and History to end your vacation.
Amarillo, Texas
Explore the real Texas when you holiday at Amarillo. Visit the historic Route 66 on the way to Amarillo in North Texas.
Cadillac Ranch at Amarillo is a strange and exciting art installation that welcomes visitors. Visit Bill's Backyard Classics to see old cars, including collectible hot rods.
Even destinations outside of Amarillo, such as Cadillac Ranch and Palo Duro Canyon State Park, are worth a visit.
Galveston, Texas
This coastal city in Texas attracts spring breakers, honeymooners and families alike. Just an hour away from Houston, this beach destination is perfect for Houstonians.
Galveston Island's Pleasure Pier has rides, games, and a variety of restaurants to choose from. Learn about the history of the railroad at Galveston Railroad Museum where they also host events throughout the year.
An exciting attraction is the Rainforest Pyramid which is a glass pyramid with a 1.5-million-gallon aquarium where you can view exotic sea-life.
End your day by taking a stroll along the beach, or enjoy rides at the Pleasure Pier.
Space Centre Houston, Texas
Definitely one of the most popular tourist attractions in Texas, the Space Centre Houston is just 30 minutes away from the heart of Houston and it makes for a great vacation spot.
This is a great place to learn more about space exploration, NASA, and you may also meet an astronaut.
Space Center Houston is also home to Johnson Space Center and Mission Control, which can be visited on a tour.
This can be a great weekend getaway, as you can spend at least half a day exploring the entire complex. You can explore a replica of America's first space station, Skylab and a space shuttle replica mounted on a shuttle carrier.
Big Bend National Park, Texas
Located in Southwest Texas, in the Chihuahuan Desert, Big Bend National park features some of the most dramatic and beautiful scenery in the state making this a great vacation spot in Texas.
Mountains and canyons offer a diverse set of recreational opportunities for visitors. It is a great place to visit for people who love the outdoors. There is a wonderful network of hiking trails and lovely camping grounds as well.
During warm days, you can enjoy some water sports along the Rio Grande like wading in the water or just simply bird-watching.
Corpus Christi, Texas
If a beach vacation is on your mind, Corpus Christi offers over 100 miles of beaches. This Texas coastal city makes for an unforgettable experience.
Dip your toes in the sand and just relax on the beaches. Do explore beautiful Padre and Mustang islands.
Attractions such as USS Lexington also offer another side to this coastal city. USS Lexington offers a look inside a World War II Navy aircraft carrier. This was also used to film part of the movie Pearl Harbour which stars Ben Affleck, Josh Hartnett, and Alec Baldwin
Port Arkansas also offers horseback riding and beautiful beaches which makes it a place to not miss during your visit to Corpus Christi.
For a taste of the local food, try Andy's Kitchen.
Fredericksburg, Texas
This Hill Country is a beautiful oasis of greenery making it the perfect vacation spot in Texas. It has grown as a popular tourist destination in the last decade and for good reason too.
Home to lots of wineries, homey B&B's and live music, Fredericksburg makes for a perfect family-friendly getaway.
For adventure-seekers, Enchanted Rock State Natural Area is a great spot for hiking, trekking, and camping. You can also do boating with your family in places such as Lake Whitney and Aquilla Lake.
Clearly, there is no dearth of activities in this town in Texas.
Garner State Park, Texas
A great place to spend some days in a cabin or do hiking, Garner State Park makes for an excellent vacation spot.
It has 2.9 miles of Frio River winding through 1,774 acres of scenic Hill Country terrain. The Frio River is the park's main attraction where visitors can cool off during the summer heat.
You can camp, do fishing, study nature, play miniature golf or hike.
The park also hosts nightly summer dances so you can let your hair loose and meet other Texans as well. However, do arrive early for the dance as the parking gets full easily.
Arlington, Texas
A bustling city, Arlington can be a perfect vacation getaway in Texas for sports lovers.
Spend your day touring that AT&T stadium, visit the Bowling Museum or enjoy a game at the College Park Center.
In the evening, do stay for a night show at The Planetarium which is supposedly the best in the country. Their shows are educational and sensational.
If you are an avid golfer, you will enjoy a round at the lush Tierra Verde Golf Course. Music lovers can spend their evenings at Levitt Pavilion for Performing Arts for a live music show.
Guadalupe Mountains National Park, Texas
Approximately 100 miles east of El Paso lies the Guadalupe Mountains National Park which is home to the four highest peaks in Texas. This area makes for a great vacation spot in Texas.
They are also known to protect the world's most extensive Permian fossil reef which is an environmentally diverse collection of flora and fauna.
Tremendously popular with hikers, Guadalupe has over 80 miles of trails through spectacular woodland canyons and lush springs.
The Visitor Centre at Pine Springs displays all information related to biking and hiking in the area.
Natural Bridge Caverns, Texas
These are the largest known commercial caverns in Texas and are a short drive away from San Antonio making it the perfect vacation getaway spot.
The Natural Bridge Caverns are a part of the underground network consisting of more than 10,000 different stalactite formations.
Highlights of the cavers include King's Throne which is a massive wall of stalactites. There are a host of other activities to do here including theme tours.
You can also try a tree-top climbing adventure.
Gruene Historic District, Texas
In the small town of New Braunfels, lies the historic and charming Gruene Historic District. This unlikely quaint city makes for an exciting vacation getaway.
One of the main tourist attractions in the city is the historic Gruene Hall, which is the oldest in the district and still operating!
Some of the biggest names in country music perform here regularly.
Stop for lunch at Grist Mill Restaurant, on the edge of the Guadalupe River, which makes for a picturesque lunch spot.
For a trail back in time, stop by the General Store.
San Marcos, Texas
This vibrant university city makes for a charming getaway in Texas. This city has something to offer to everyone.
Wander around the town and explore the historic buildings around town like the campus of Texas State University and in the downtown Historic District.
San Marcos is also home to the largest outlet shopping center in the U.S.
You can head to Cheatham Street Warehouse for a musical night. This charming music venue has a unique historic charm.
Visitors can also take the San Marcos Brew Pub Tours which is a guided walking tour through the historic downtown. They educate visitors about how beer is brewed, the difference in beers and a lot more.
As we saw, Texas has lots to offer to everyone. From lots of live music venues to a host of outdoor activities like hiking and even an informational holiday like at the Space Centre Houston.
20 Thrilling Florida Vacation Spots
Ready to plan your next vacation in sunny Florida? Here are the highlights of the 20 best vacation spots in the state! From the vibrant nightlife of Miami to the laid-back charm of Clearwater, there's something for everyone. Whether you're looking for family-friendly activities, high-end experiences, or unique adventures, this article has got you covered. So, pack your bags and get ready to soak up the sun and fun in the Sunshine State!
15 Virginia Vacation Spots Perfect For Exploring History
Explore the best vacation spots in Virginia with this must-read article! From the historical charm of Williamsburg to the breathtaking beauty of Shenandoah National Park, there's something for everyone. Don't miss out on the top attractions, outdoor adventures, and unique experiences that Virginia has to offer.
Top 15 Ohio Vacation Spots: Vibrant Cities & Aesthetic Parks
Ready to discover the best vacation spots in Ohio? Look no further than this article, which highlights the top destinations in the state, from the vibrant cities of Cleveland, Cincinnati, and Columbus to the scenic Hocking Hills State Park. Explore the great outdoors, enjoy cultural activities, and indulge in local cuisine and attractions. So, pack your bags and get ready to experience the diverse and exciting vacation spots that Ohio has to offer!
Picturesque Lake And Mountain Top Views: 16 Michigan Vacation Spots
Discover the best Michigan vacation spots with this ultimate guide! From the charming university town of Ann Arbor to the breathtaking Pictured Rocks National Lakeshore, there's something for everyone. Whether you're looking for outdoor adventures, cultural experiences, or romantic getaways, Michigan has it all.