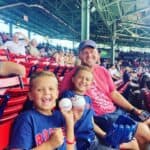 Jake Cain is an entrepreneur and writer from Cincinnati, Ohio. He spends his free time driving around the country in his late 90's conversion van, affectionately known as the "Monster Van" with his wife and 3 boys.
What do steel, three rivers, cyber defense, and higher education have in common? Pittsburgh, Pennsylvania, of course. Frequently cited as one of the most livable cities in the United States, Pittsburgh evolved from an industrial giant to a technology leader.
Known as the Steel City and the City of Bridges, Pittsburgh lies at the convergence of three rivers. It's an educational haven with 68 colleges universities to choose from, including the University of Pittsburgh and Carnegie Mellon University.
Located a short drive from Ohio, West Virginia, New York, Delaware, New Jersey, and Maryland, there are plenty of adventures within a few hours of Pittsburgh. There's truly something for everybody.
Fallingwater
Architecture and nature blend beautifully at Fallingwater, a former residential home turned tourist attraction just over an hour from downtown Pittsburgh. Spend a day exploring the estate and natural landscape before dining at the Fallingwater Cafe.
One of three buildings designed and constructed by Frank Lloyd Wright, Fallingwater is a unique house built over a waterfall in rural Pennsylvania. Once home to a prominent Pittsburgh businessman and his family, theWestern Pennsylvania Conservancy now owns and maintains the popular tourist destination.
Bonus tip: Secure your tour tickets in advance, especially if you're visiting during peak season. Families with young children may want to take advantage of the children's tour options.
Meadville, Pennsylvania
Just over an hour from Pittsburgh, you'll find northwest Pennsylvania's first permanent settlement, Meadville. Founded in 1788 by David Mead, the city is a unique destination with a little something for every taste.
If you enter Meadville via the Smock Highway, you'll notice a splash of color amid the string of strip malls. The PennDOT Road Sign Sculpture Garden, also known as "Read Between the Signs," pays homage to the recycled metal with a 10-foot mural wall made of old street signs.
The Baldwin-Reynolds House Museum strives to keep history alive. They offer free tours, exciting cultural events, and seasonal activities. Continue your exploration of history at the Johnson-Shaw Stereoscopic Museum that shares three-dimensional photography of historical events captured by the Keystone View Company.
Outdoorsy folks will appreciate the beauty of Meadville's natural terrain. Walk the Ernst Trail or explore history at Greendale Cemetery. Woodcock Lake Park is also an option for picnics, fishing, boating, swimming, and hiking.
Davenport Fruit Farm Cidery and Winery blends the great outdoors, family fun, and a splash of alcoholic goodness for the adults. Seasonal activities include fruit-picking, acoustic entertainment, and trivia nights. The tasting room is open year-round, and they are open to hosting events.
Bonus tip: Adults in search of a kid-free experience with excellent alcoholic beverages should head over to Voodoo Brewery. We suggest you try a Voodoo Love Child or Space Cadet.
The Pro Football Hall of Fame in Canton, Ohio
Pittsburgh is home to the National Football League's (NFL) Steelers, so it seems fitting that the Pro Football Hall of Fame is a few short hours away in Canton, Ohio. Explore the history and excitement of America's premier football league.
Football fans can walk the museum, explore the shop, and take guided tours for additional, insider information. There are several events throughout the year, including the induction of new members at the Enshrinement Festival and the Hall of Fame Game.
While you're in town, check out the Canton Classic Car Museum (with more than 45 antique and collectible cars), the First Ladies National Historic Site, or the McKinley Presidential Library and Museum. Don't forget to grab lunch at George's Lounge for a meal you won't regret!
Fort Necessity National Battlefield
The area surrounding Pittsburgh is chock full of history, so it's no surprise that there are battlefields nearby. Less than two hours from downtown Pittsburgh, history lovers can visit Fort Necessity.
A national treasure for many reasons, Fort Necessity, saw the first action of the French and Indian War. It also served as the first significant event in George Washington's military career.
Tours, discussions, hikes, and weapons demonstrations make the trip to Fort Necessity worthwhile. You can even visit Jumonville Glen, where Washington first faced the French and Mount Washington Tavern, a former stage shop turned museum.
Erie, Pennsylvania
Erie is a few hours north of Pittsburgh and offers a different perspective on life in Pennsylvania. Situated on Lake Erie, the city of Erie thrived on being a port with access to Ohio, New York, and Canada.
Learn why Erie is known as the "Flagship City" and more about the city's history at the Erie Maritime Museum set right on the waterfront. If you visit during the summer, don't forget to scope out the Presque Isle Lighthouse for a neat experience!
Families looking for a fun day trip will find what they're looking for in Erie. Visit the Erie Zoo to learn about animals from around the world or encourage curiosity at the Experience Children's Museum where you can play, create, and learn.
Conservation geeks unite! The Tom Ridge Environmental Center is a remarkable educational opportunity for visitors to learn about Presque Isle. Complete with interactive exhibits and a glass-enclosed tower, visitors will love this free, unique educational opportunity.
Cleveland, Ohio
You may think you know Cleveland, but we're willing to bet you don't know how cool it really is. From sports to culture, outdoor experiences to lakefront parks, Cleveland has a lot to offer tourists.
Music lovers can't miss the Rock and Roll Hall of Fame. Pay tribute to the musicians who change the face of music from The Beatles to Jimi Hendrix, Janis Joplin to Prince, and Stevie Wonder to Stevie Nicks. This is truly the house that rock built.
Do you want to explore a holiday icon? Check out the actual house used in A Christmas Story complete with props, costumes, and behind-the-scenes photographs from the film.
Speaking of museums, don't miss out on the Cleveland Museum of Natural History, where you can walk among dinosaurs and see the world through the eyes of an archaeologist. American history buffs may prefer the Cleveland History Center complete with historic mansions, automobiles, and costumes.
McConnells Mill State Park
Are you looking for scenic trails with waterfalls, a whitewater creek, and natural geological formations? McConnells Mill State Park is home to all of the above. Pack a picnic, hike some of the many trails, explore the variable rock layers and formations, and tour a 19th-century grist mill.
Slippery Rock Creek Gorge, a National Natural Landmark, is part of the 2500-acre park. Complete with waterfalls and scenic overlooks. McConnells Mill State Park is the perfect place for a day trip.
Idlewild in Ligonier, Pennsylvania
Calling all families! Idlewild is waiting for you. The combination of classic amusement parks and water rides is a perfect getaway for active kids to embrace their adventurous sides.
Character events, rockin' shows, and classic rides make Idlewild a hit with people of all ages. Even toddlers have a place inside the fantastical world of Idlewild. Take a stroll through the Story Book Forest, munch on a funnel cake, and grab a Belgian waffle at Hootin' Holler Mineshaft Kitchen.
Bonus tip: Don't forget to bring your swimsuit during the warmer months when Soakzone is operational. We suggest you cool off in the Wowabunga Family Wave Pool or relax in a tube in Float Away Bay.
Cedar Point in Sandusky, Ohio
Are you looking for speed, excitement, and thrills? If you're willing to drive a bit further, Cedar Point is less than three hours from Pittsburgh, and it is home to some of the greatest roller coasters in the world.
Cedar Point lives up to the tagline "America's Roller Coast." The theme park caters to daredevils who like to flip, whirl, and speed around curves. We suggest starting with classic rides, like the Blue Streak and Gemini, before moving on to the Millenium Force and Maverick.
Families are also welcome at Cedar Point. There are several kid-centric and family-friendly rides, like the Antique Cars and Kiddy Kingdom Carousel. They even have Snoopy-themed rides and, if you're lucky, you may get to meet the Peanuts gang during your visit.
When you're too tired to board another ride, take in one of the many shows at various locations around the park. You don't have to worry about food either, just grab a bite at one of the signature restaurants, like Coasters Drive-in or the new French Quarter Confections.
Allegheny National Forest
Pennsylvania's only National Forest is located around 100 miles from Pittsburgh, and it has everything you could hope for in an outdoor excursion. Seated at the foothills of the Appalachian mountains, Allegheny National Forest is more than 500,000 acres and touches four Pennsylvania counties.
No matter the weather, you can find something fun to do at Allegheny National Forest. Even in winter, the area sees its fair share of snow. Skiers, snowboarders, and sledders can explore hundreds of miles of tree-lined trails during winter.
In the summer months, pack a picnic and hike or bike around the lush, green forest. The Learning Center provides dozens of educational opportunities, including fun activities for kids.
Chautauqua County in Western New York
Lake life can mean different things, depending on who you ask. Chautauqua County certainly offers plenty of opportunities to fish, sail, and lounge on the shore. However, the area also capitalized on the lake effect during winter months and established an array of year-round tourist attractions.
From art galleries to craft breweries, museums loaded with history to nature guides and trails, Chautauqua County created a destination that appeals to people of all ages and interests. You can take classes on everything from jewelry making to boat safety.
If you feel at home with nature, explore the 600-acre Audubon Community Nature Center, or try a workshop at the Roger Tory Peterson Institute. Outdoorsy folks will also love the obstacle courses at Peek'n Peak Mountain Adventures during the summer months.
Bonus tip: There are several unique villages and towns to explore in Chautauqua County. Each one has something different to offer and many host annual festivals.
Columbus, Ohio
The heart of Ohio is three hours west of Pittsburgh, and it makes for a surprisingly fun day trip. From sports to the arts, Columbus offers a variety of experiences for tourists.
Families will love the Columbus Zoo and Aquarium, where you can watch manatees, gorillas, and elephants. You can also explore COSI, a family-friendly science center with hundreds of interactive exhibits.
Sports lovers will love the access to sporting events. Columbus is home to two professional sports teams, the NHL's Blue Jackets and the MLS's Crew SC. The Columbus Clippers, a minor league baseball team, also calls Columbus home.
Don't forget about the art! Columbus is home to Shadowbox Live, Ballet Met, and the Wexner Center for the Arts. During warm weather, visitors can experience outdoor concerts at the Columbus Commons.
Bonus tip: The city's tourism board, Experience Columbus, created two "trails" with local businesses. We suggest you try one or both – the Columbus Coffee Experience and the Columbus Ale Trail.
9 Day Trips From Virginia Beach Full of Rich History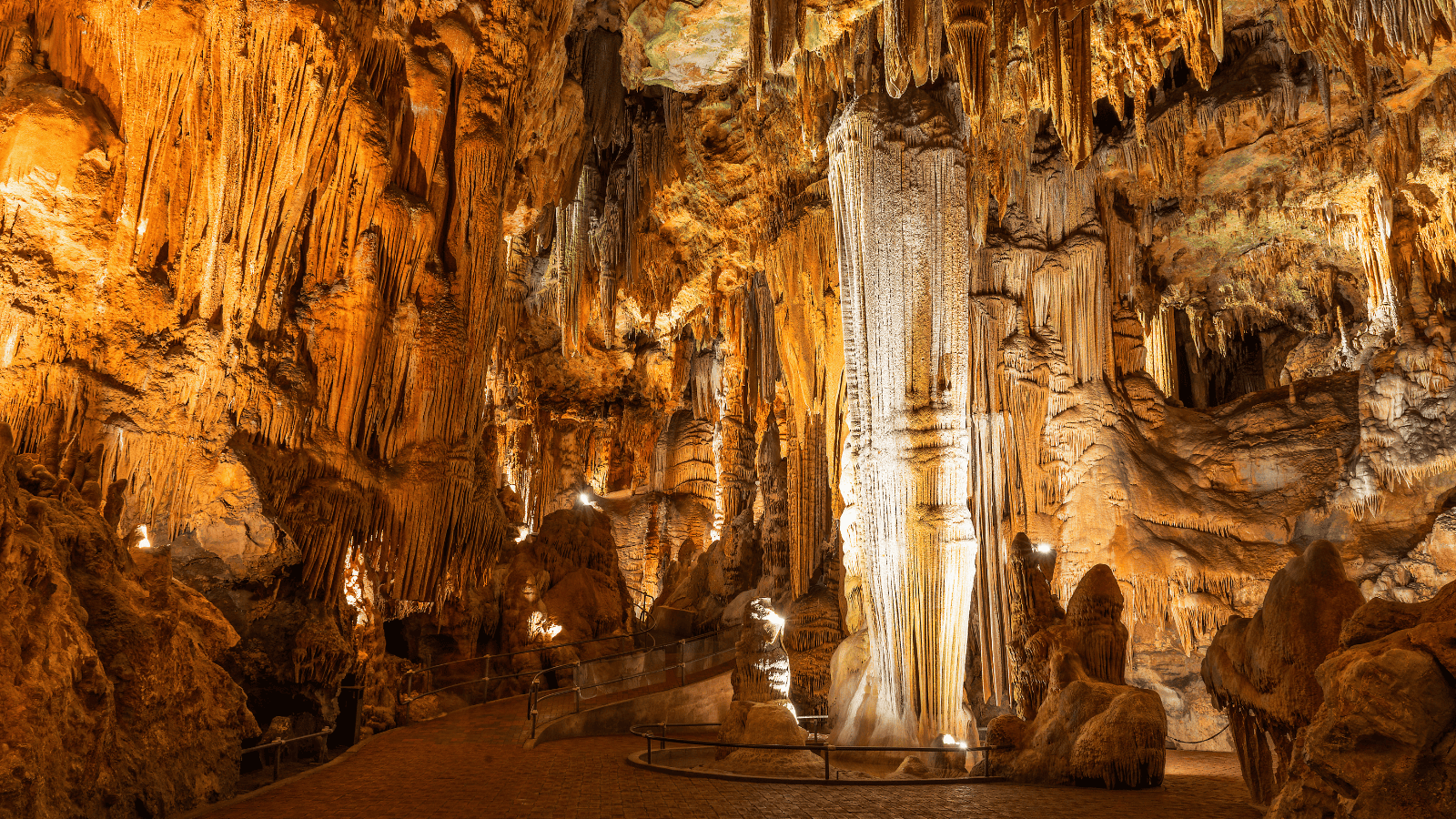 Discover the top day trips from Virginia Beach that offer a perfect escape from the hustle and bustle of the city. From exploring the historical sites of Colonial Williamsburg to witnessing the wild ponies on Chincoteague and Assateague Islands, this article has something for everyone. So, plan your mini-vacation now and explore the best of Virginia's gems!
16 Aesthetic Beach View Day Trips From Santa Barbara
If you're planning a trip to Santa Barbara, don't miss out on exploring the nearby destinations that offer something for everyone. From hiking in the Los Padres National Forest to relaxing on the beaches of Avila Beach, you'll enjoy this list of the best day trips from Santa Barbara. Whether you're a wine enthusiast or a film buff, there's something for everyone on this list of exciting day trips.
10 Day Trips From Gainesville
If you're planning a trip to Gainesville, Florida, don't miss out on exploring the nearby destinations that offer something for everyone. From the historic city of St. Augustine to the beautiful beaches of Daytona and Cedar Key, we've compiled a list of the best day trips from Gainesville. Whether you're an outdoor enthusiast or a history buff, there's something for everyone on this list of exciting day trips. So, plan your mini-vacation now and explore the best of Florida's gems!
Best 16 Day Trip Spots From Myrtle Beach
If you're planning a trip to Myrtle Beach, South Carolina, don't miss out on exploring the nearby destinations that offer something for everyone. From the charming fishing town of Murrells Inlet to the historic city of Charleston, this article has compiled a list of the best day trips from Myrtle Beach. Whether you're a beach lover or a history buff, there's something for everyone on this list of exciting day trips. So, plan your mini-vacation now and explore the best of South Carolina's gems!