Stephanie is a cherished member of the Sampling America writing team, dedicated to crafting captivating narratives that transport readers to thrilling adventures across the country and beyond.
The popularity of multi-day hikes has blown up in recent years. The thrill of facing the elements while becoming one with nature is a unique experience.
However, we hear stories of hikers becoming lost every year, sometimes even in extreme heat and snow. Although you can certainly hope rescue crews find you if you become lost in the wilderness, it's best to have the knowledge and skills to keep yourself alive until then, or ideally, not get lost at all.
Bring the Right Equipment
Hiking trails come in all shapes, sizes, and weather conditions. Before you set out on your hike, plan for the type of equipment and food you might need.
For example, for an overnight hike in the snow, you must ensure that you're warm enough at night and have a portable gas stove to cook a warm meal.
For almost all hikes, preparedness guides recommend you bring an external charger for your cellphone, a radio in case you need to call for assistance, and a map of the area.
Tell Someone Where You're Going
Before you even head out on your hike, be sure to tell a friend or a family member all about the trail that you plan on taking and when you plan on returning; this way, if you don't return at the set time, they can call a rescue crew to help contact you.
Life is so busy we can sometimes lose track of even our close friends and family. Ensure that someone knows your routine so they suspect something is wrong if they cannot contact you.
Stay Calm
If you find yourself off the trail and unsure of where you are, always stay calm.
Sometimes, feeling frantic can lead you to make poor choices, such as walking in the wrong direction or working yourself up into a panic attack.
When you stay calm, you might be able to retrace your steps and find your way back to the walking path. If not, you will need to stay calm and try your cellphone or radio to contact a rescue crew.
Follow the STOP Rule
If you decide you're lost, experts recommend following the stop, think, observe, and plan (STOP) rule.
Stop – When you realize you're lost, stop, stay calm, and stay put. If you keep walking the wrong way, you'll be even more lost and worse off.
Think – Consider the path you took to get to where you are. Were there any landmarks on the way? Which direction are you heading in, and where are you facing now?
Observe – Try to think about what you can see, any landmarks, perhaps the way back to the trail. Also, observe where the sun is and how long you might have until the sun sets.
Plan – Stay put until you have a plan figured out. If you can think of a safe way to begin walking back to the trail, do that; if you don't, think of a way to contact a rescue crew.
Create a Warm Shelter
When you discover that you are stuck in one spot for the night, the best thing to do is create a shelter and stay warm.
You can gather branches and twigs to create a bed and keep your body off of the cold ground. Light a campfire to stay warm, and it also might be a good way for a rescue crew to see you from the sky.
The 16 Best National Parks to Visit in June For Summer Fun
Are you looking for the perfect summer adventure? Look no further than these top national parks to visit in June! From the stunning wildflower displays at Lassen Volcanic National Park to the world-class whitewater rafting at New River Gorge National Park, this article provides insider tips and recommendations for an unforgettable outdoor experience. Don't miss out on the chance to explore these breathtaking natural wonders during one of the best months of the year!
6 National Parks To Avoid This Summer (And The Alternatives)
Are you planning a summer trip to a national park but want to avoid the crowds? Look no further than this article, which provides insider tips on which popular national parks to avoid and offers recommendations for six alternative destinations that offer unique experiences and stunning natural beauty. From exploring rugged peaks and pristine lakes at North Cascades National Park to discovering the geological history of Capitol Reef National Park, this article has everything you need to plan an unforgettable outdoor adventure this summer.
Best 16 Utah Vacation Spots
Are you looking for an unforgettable vacation spot with breathtaking natural beauty? Look no further than Utah! With stunning national parks like Zion and Bryce Canyon, as well as unique attractions like the Homestead Crater and Dead Horse Point, Utah has something for everyone. This article provides insider tips and recommendations for the best places to visit in Utah, from hiking to skiing to soaking in natural hot springs. Don't miss out on the chance to explore this incredible outdoor playground!
5 Waterfalls in Zion National Park For A Fabulous Day Out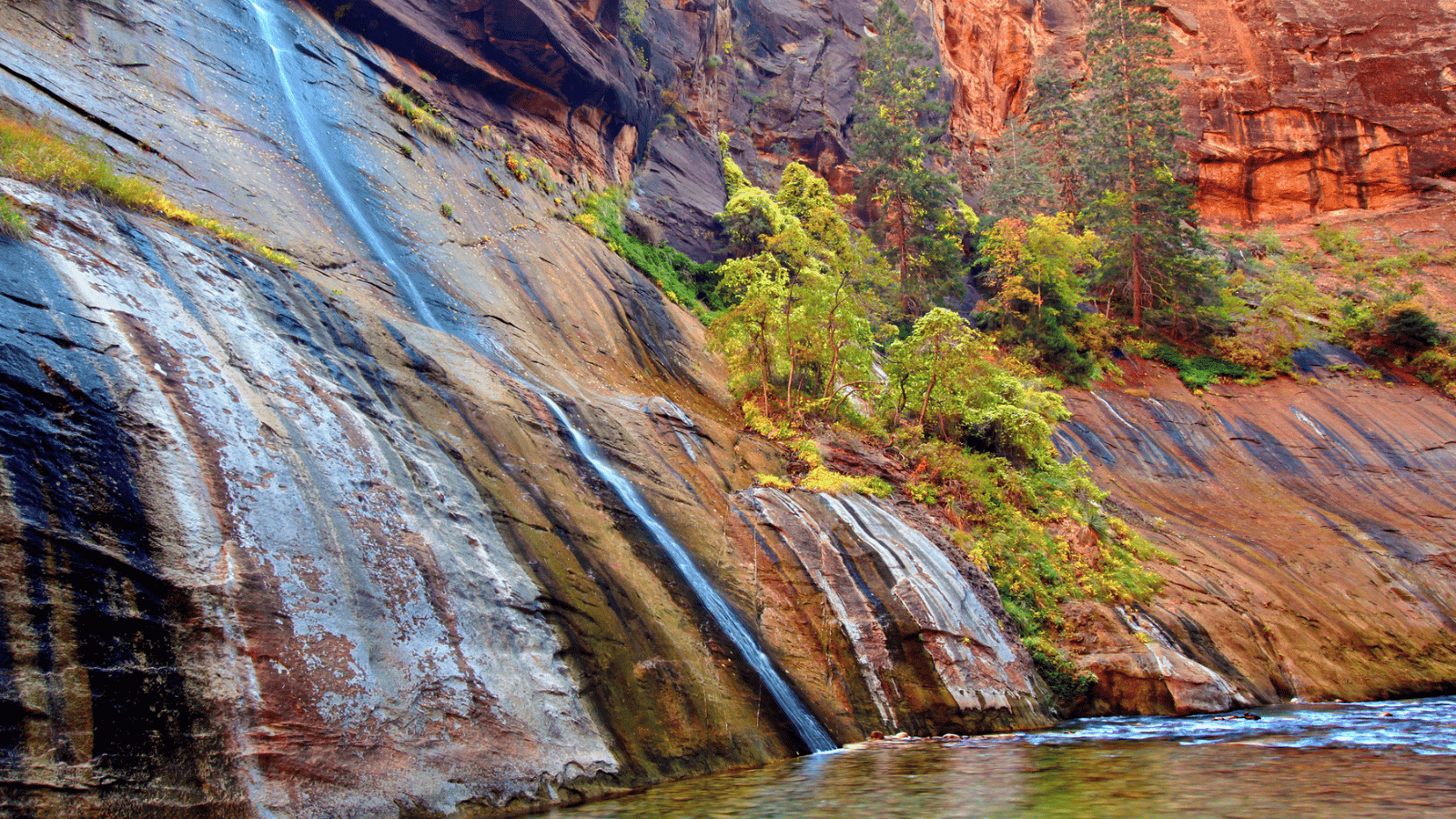 Are you a nature enthusiast looking for an outdoor adventure that will take your breath away? Look no further than Zion National Park in southwestern Utah! This article explores the park's stunning waterfalls, including the moderate hike to Archangel Falls and the more challenging Upper Emerald Pools. But that's not all – the article also highlights other natural attractions in the park, such as The Great White Throne and the Court of the Patriarchs. Don't miss out on the chance to explore this gorgeous landscape and experience the beauty of Utah's unique natural wonders!