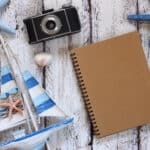 Taylor is a versatile writer and member of the Sampling America team, sharing enthralling narratives inspired by journeys across the country and beyond.
With the specialty ingredients that Starbucks releases during the fall season, comes even more secret menu drink items that will leave you longing for the next sip.
As a previous Starbucks barista, I've seen all the fall customizations, from those crafted by customer requests or through barista knowledge. Here are some of the most tasty secret fall menu drinks that you can order at Starbucks this autumn season!
Starbucks Secret Fall Menu Items
Hopping right into the list, you should know that what makes these delicious drinks special is the use of seasonal ingredients. These include pumpkin spice sauce, pumpkin spice seasoning, apple brown sugar syrup, and apple drizzle. All of which enhance Starbucks beverages to give them a perfect spiced fall taste.
Iced Apple Crisp Macchiato With Apple Cold Foam
We'll start off with a newer creation, which still has yet to receive a name. For now, we'll call it the Iced Apple Crisp Macchiato with Apple Cold Foam. As you'd assume, this drink recipe starts with the Iced Apple Crisp Oatmilk Macchiato.
On top of the beverage that's already layered with oat milk and then espresso, ask for the addition of Vanilla Sweet Cream Cold Foam, which has been blended together with some apple drizzle. On top of the decadent sip, get a few cinnamon dolce sprinkles. The foam adds an extra level of spiced apple deliciousness that just might be what you're missing.
Caramel Pumpkin Macchiato
This next one I actually saw quite a lot during my time as a barista at Starbucks, and for good reason. The Caramel Pumpkin Macchiato is a truly tasty experience, full of sweet and rich flavor. Start this creation by ordering a Caramel Macchiato from the regular menu, hot or iced is your choice.
This drink is typically made with pumps of vanilla syrup, but in this case, you'll want to substitute that for the seasonal pumpkin sauce. You'll still get your choice of milk, layered with shots of espresso, and finished off with a nice caramel drizzle. To really bring in that pumpkin flavor, ask for some pumpkin spice topping, as well.
Pumpkin Hot Chocolate
Another pumpkin delight is the Pumpkin Hot Chocolate, which is the perfect way to get a warm and cozy sip during the cooler autumn days. The Starbucks Hot Chocolate is made with their chocolate mocha sauce, whatever milk type you prefer, whipped cream, and additional mocha drizzle.
For the fall version of this delicious beverage, you'll want to ask for a bit of pumpkin sauce to be added to the mix. I wouldn't blame you if you wanted to take it a step further by sprinkling some pumpkin spice seasoning on top.
Cinderella Latte
It would be no surprise if you already know of this secret menu recipe, as the Cinderella Latte has actually gained a bit of popularity over the years. The drink gets its name from the idea of a "white pumpkin," much like the carriage seen in the Cinderella movie.
This is also a pretty simple customization, as you simply have to order a beloved Pumpkin Spice Latte hot or iced and add some white chocolate mocha sauce for a richer and sweeter drink. Trust me, it's as popular among baristas as it is among customers.
Pumpkin Patch Latte
Another twist on the classic drink that is the Pumpkin Spice Latte is the Pumpkin Patch Latte. Again, it's super easy to get this drink, whether you order it iced or hot.
With the Pumpkin Spice Latte as the base, all you have to do is ask for a couple of scoops of green tea matcha powder to be added to the mix. This small change truly transitions the flavor of the drink into something really unique.
Fall In A Cup
The Fall in a Cup latte truly tastes as seasonal as you can get. Once again, you'll want to start with an iced or hot Pumpkin Spice Latte, as this will already give you those spiced flavors you're probably craving.
To this, you'll want to add some pumps of caramel syrup and chai for even more sweetly spiced goodness. On top, ask for some whipped cream, pumpkin spice seasoning, and caramel drizzle. These flavors all complement each other beautifully, creating the perfect drink that literally tastes like fall in a cup.
Pumpkin Spice Chocolate Chai
Speaking of chai, the Pumpkin Spice Chocolate Chai is yet another way to enjoy the spices of autumn with a bit of a twist. As you'd expect, the base of this drink is the Chai Tea Latte, but you'll want to add a bit more chai for this creation.
You'll also want to ask for some pumps of pumpkin spice sauce and pumps of mocha syrup to be added to the latte. This truly makes the beverage a decadent pick for the season. To finish it off, get some whipped cream and pumpkin spice seasoning.
Pumpkin Pie Frappuccino
Moving onto the secret fall menu blended options, the Pumpkin Pie Frappuccino is for sure the way to go over the regular Pumpkin Spice Crème Frappuccino, though that is what you want to order at first.
However, I recommend customizing it by adding a bit of cinnamon dolce syrup, cinnamon dolce sprinkles, and whipped cream to the mix to get the classic pumpkin pie flavors. Once it's all blended, get some more whipped cream and cinnamon dolce sprinkles on top to really pull it all together.
Pumpkin Cheesecake Frappuccino
The next option is another pumpkin dessert-inspired creation. The Pumpkin Cheesecake Frappuccino again starts off with the Pumpkin Spice Crème Frappuccino. Just like the drink above, you'll want to add some pumps of cinnamon dolce syrup.
Where this delicious Frappuccino differs is in the addition of scoops of vanilla bean powder and white mocha sauce, as well. This combination of ingredients makes for a creamy, spiced, rich, and sweet drink that really resembles the dessert it's named after.
Butterscotch Frappuccino
Though this last frozen secret drink option might seem more geared toward the winter holiday season, the base of the Pumpkin Spice Crème Frappuccino definitely makes the Butterscotch Frappuccino a fall secret menu item.
To get this decadent and delicious treat, ask for pumps of caramel syrup and pumps of hazelnut syrup to be added to the pumpkin-flavored blended beverage. With caramel sauce drizzled on top of the whipped cream, you've got yourself a sweet and rich autumn drink.
Iced Pumpkin Cream Chai Latte
The final drink on this list of secret fall menu items at Starbucks I added more as an honorable mention. Though the Iced Pumpkin Cream Chai Latte is technically now on the official menu at the worldwide coffee chain, it only made it there due to the number of people, both baristas and customers, that would order it when the fall season hit.
Before this year, this popular drink was a go-to for everyone creating their own fall drink. It starts off with an Iced Chai Tea Latte that's topped with Pumpkin Cream Cold Foam and pumpkin spice seasoning. It's a simple yet effective sweet and spiced autumn beverage!
20 Thrilling Florida Vacation Spots
Ready to plan your next vacation in sunny Florida? Here are the highlights of the 20 best vacation spots in the state! From the vibrant nightlife of Miami to the laid-back charm of Clearwater, there's something for everyone. Whether you're looking for family-friendly activities, high-end experiences, or unique adventures, this article has got you covered. So, pack your bags and get ready to soak up the sun and fun in the Sunshine State!
15 Virginia Vacation Spots Perfect For Exploring History
Explore the best vacation spots in Virginia with this must-read article! From the historical charm of Williamsburg to the breathtaking beauty of Shenandoah National Park, there's something for everyone. Don't miss out on the top attractions, outdoor adventures, and unique experiences that Virginia has to offer.
Top 15 Ohio Vacation Spots: Vibrant Cities & Aesthetic Parks
Ready to discover the best vacation spots in Ohio? Look no further than this article, which highlights the top destinations in the state, from the vibrant cities of Cleveland, Cincinnati, and Columbus to the scenic Hocking Hills State Park. Explore the great outdoors, enjoy cultural activities, and indulge in local cuisine and attractions. So, pack your bags and get ready to experience the diverse and exciting vacation spots that Ohio has to offer!
Picturesque Lake And Mountain Top Views: 16 Michigan Vacation Spots
Discover the best Michigan vacation spots with this ultimate guide! From the charming university town of Ann Arbor to the breathtaking Pictured Rocks National Lakeshore, there's something for everyone. Whether you're looking for outdoor adventures, cultural experiences, or romantic getaways, Michigan has it all.