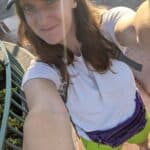 Kelsey is a freelance writer based in Southern Virginia. She enjoys traveling with her family to destinations from national parks to amusement parks and loves sharing tips and stories from along the way.
Curious if you're guilty of being an annoying traveler? Brace yourself for the top 10 cringe-worthy behaviors that instantly tag you as a travel nuisance.
Get ready for a wild ride as we uncover what it takes to earn the title of an annoying traveler, according to ten internet users.
Playing Loud Music
If you're thinking of whipping out the boombox in a public travel spot, think again! When asked, "What kind of people annoy you during traveling?" one person complained that the most annoying travelers are "playing music on speaker. It's always terrible songs, never good." Good taste in music can be subjective, so maybe it's best to keep your tunes confined to your earbuds.
Blocking the View For Your Photo Shoot
When you travel to a new and exciting place, it's natural to want to snap a few photos of the views! However, if you spend a long time hogging the vistas with an extended photo shoot, other travelers will surely get ticked! Take the picture and move on; influencers, that means you!
Boarding the Plane With a Huge Suitcase
One person was quick to complain about airplane passengers who squeeze a massive suitcase into the limited space of the overhead compartments. "People… get on aircraft with ridiculously outsized 'hand luggage' that they then stuff into overhead lockers, taking up all the room so that nobody else can place their reasonably-sized little rucksack or handbag or something," this person complains.
Misusing the Local Language
When asked about the most annoying traveler behaviors, one person said, "People who just add an "O" after every word in a Spanish-speaking country, assuming that by doing so, and by being LOUDER about it, locals will understand." We hope no one is doing that! How rude.
Blocking the Road For Wildlife Viewing
One person says, "This may be specific to certain locations, such as natural parks, but if you want to stop your car to take pictures of the wildlife, pull over to the side of the road!" On the one hand, it's good that these travelers take pictures from their cars rather than trying to approach or even touch the wildlife. However, people do need to drive! Pull over!
Gawking at Accidents
Nothing slows down a road trip and turns it from an adventure to frustration faster than a traffic jam. One Redditor complained, "When there's an accident on the opposite side of the highway… traffic is moving at a snail's pace because rubberneckers have to slow down and gawk." Move over to keep disabled cars and their drivers safe, but there's no need to slow down and stare.
Pushing the Seat Back
When it comes to air travel, it's essential to be respectful of the other people traveling in a relatively small, confined space with you. Of course, some people don't see it that way and feel fine taking up more than their fair share of space. One person pegs "people who push the seat all the way back like there's no one behind" as the most annoying type of fellow traveler.
One-Upping Everyone Else's Travel Experiences
Have you ever shared stories of your travel experiences with someone else, only for them to explain how much better their own trip was? One Redditor is sick of this exact behavior! They complain that the worst travelers are "the one uppers who have to tell you how [terrible] the thing you just did was and how much better and more authentic the thing they've done was." They add, "You'd think all that worldliness would help them understand that it just makes them unbearable."
Talking Too Much on an Airplane
While you may occasionally find yourself with a friendly seatmate, most passengers just want to arrive at their destination in relative peace. When asked about the most annoying types of travelers, one person was quick to reply, "People on airplanes that won't shut up. Talkaholics." Being cordial is fine, but too much chatter will make you one of those airplane seatmates that no one wants to be stuck with.
Expecting Locals to be Part of the Experience
The number-one most-liked response to the question of "what is the most annoying type of traveler" was, "Those who don't understand that the locals are just living their lives and aren't there to act as Disney characters." What exactly does this mean? The answer could vary, but we say that when traveling, you shouldn't expect the locals, especially those that are part of a culture that is foreign to you (but normal to them!), to be part of the experience. They're just trying to live their everyday lives.
The 16 Best National Parks to Visit in June For Summer Fun
Are you looking for the perfect summer adventure? Look no further than these top national parks to visit in June! From the stunning wildflower displays at Lassen Volcanic National Park to the world-class whitewater rafting at New River Gorge National Park, this article provides insider tips and recommendations for an unforgettable outdoor experience. Don't miss out on exploring these breathtaking natural wonders during one of the best months of the year!
6 National Parks To Avoid This Summer (And The Alternatives)
Are you planning a summer trip to a national park but want to avoid the crowds? Look no further than this article, which provides insider tips on which popular national parks to avoid and offers recommendations for six alternative destinations that offer unique experiences and stunning natural beauty. From exploring rugged peaks and pristine lakes at North Cascades National Park to discovering the geological history of Capitol Reef National Park, this article has everything you need to plan an unforgettable outdoor adventure this summer.
Best 16 Utah Vacation Spots
Are you looking for an unforgettable vacation spot with breathtaking natural beauty? Look no further than Utah! With stunning national parks like Zion and Bryce Canyon and unique attractions like the Homestead Crater and Dead Horse Point, Utah has something for everyone. This article provides insider tips and recommendations for the best places to visit in Utah, from hiking to skiing to soaking in natural hot springs. Don't miss out on the chance to explore this incredible outdoor playground!
5 Waterfalls in Zion National Park For A Fabulous Day Out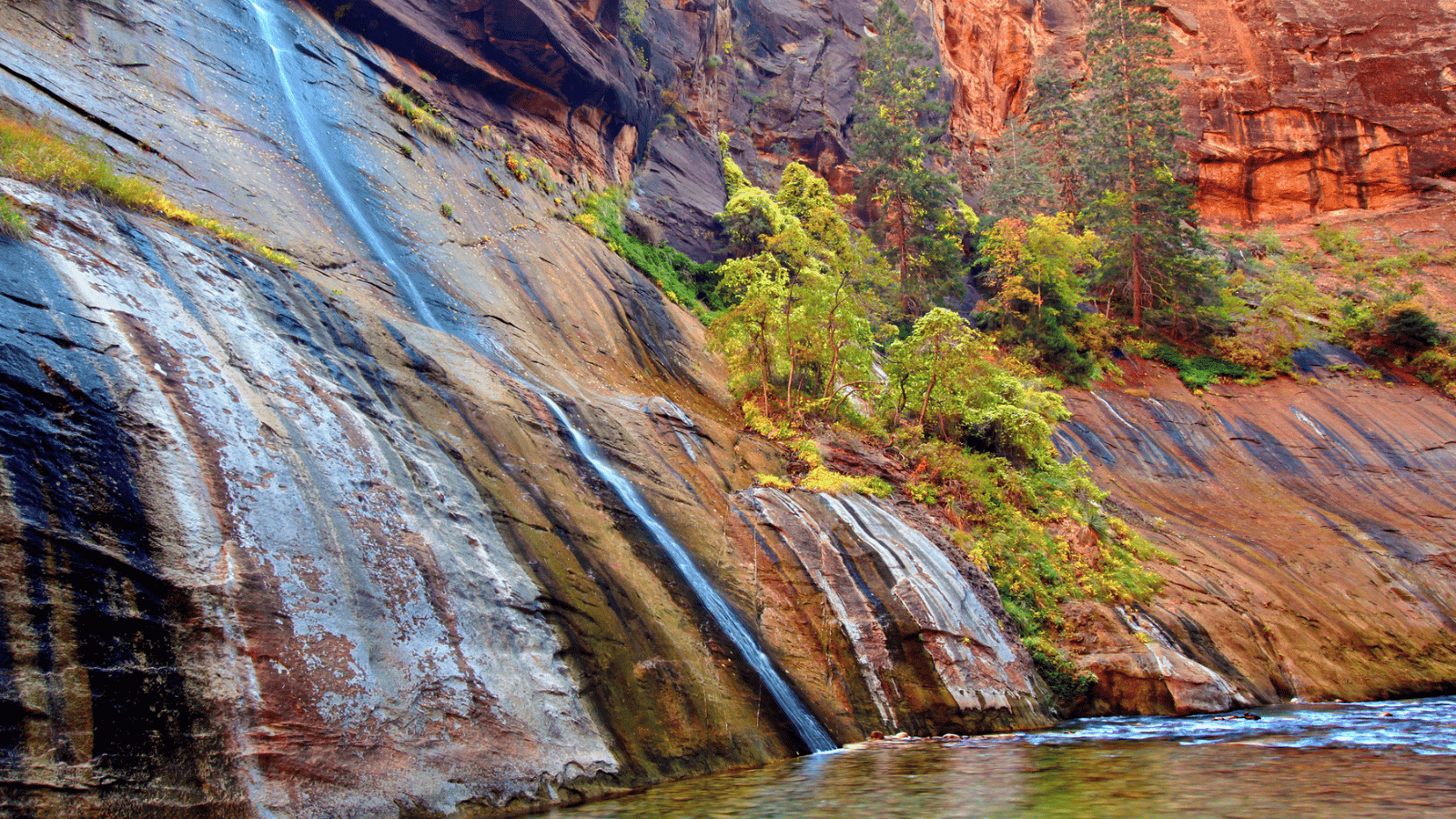 Are you a nature enthusiast looking for an outdoor adventure that will take your breath away? Look no further than Zion National Park in southwestern Utah! This article explores the park's stunning waterfalls, including the moderate hike to Archangel Falls and the more challenging Upper Emerald Pools. But that's not all – the article also highlights other natural attractions in the park, such as The Great White Throne and the Court of the Patriarchs. Don't miss out on the chance to explore this gorgeous landscape and experience the beauty of Utah's unique natural wonders!